Discussion Starter
·
#1
·
i figured my dyno sheet would be a good addition to the archives for people who want to search for it later on... so here it is.
the car is bone stock in the baseline, just broken in with about 1100 miles. after about 3 or 4 runs, the injen was installed on the dyno and we did 3 runs about 2.5 hours after the baseline.. so this is pretty much as accurate as it can get. the lines below are the best of each setup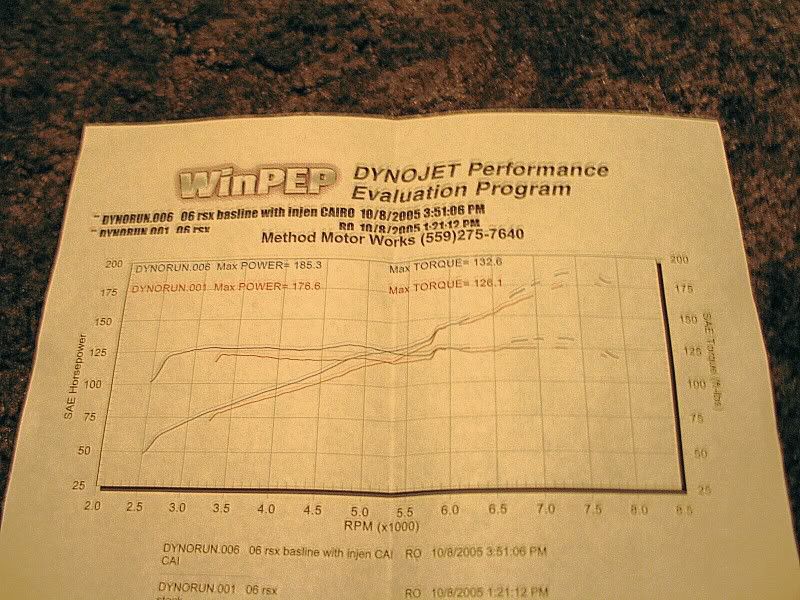 sorry for CAI line cutting out up top... we couldn't get a very strong tach signal. it still shows the peak power, or at least damn close to peak power. freaking coipacks...
not too shabby for 220 bucks. 9whp and pretty much 5-6 wtq all across the board. :thumbsup:
hope this helps anyone in question