Discussion Starter
·
#1
·
Hey guys, bought these rims a year ago and never got to put these on, so here they are! i do too much city driving and its just not reliable to have these on at the moment.
From previous owners sense i never installed:
Matte Anodized Red Barrels and lips with Gloss black hardware done by Espo's Powder
Front are 9.5 with 2 inch stepped lips ET 30
Rear are 10.5 with 3 inch stepped lips ET28
Front Tires are practically brand new and are Hankook Ventus V12 Evo 215/35/ZR19
Rear Tires have about 50% left and are Michelin Pilot Sport 235/35ZR19
the outer walls of the rear tires were shaved down by my fenders, not a lot but enough that there are no more letters on the face of the tire.
All wheels are in pretty good condition except for one of the rears has about 6 inches of light curb rash.
Text for a quick response 443-910-0664
THESE ARE PRICED TO SELL @ 2100$
Wheel#1 REAR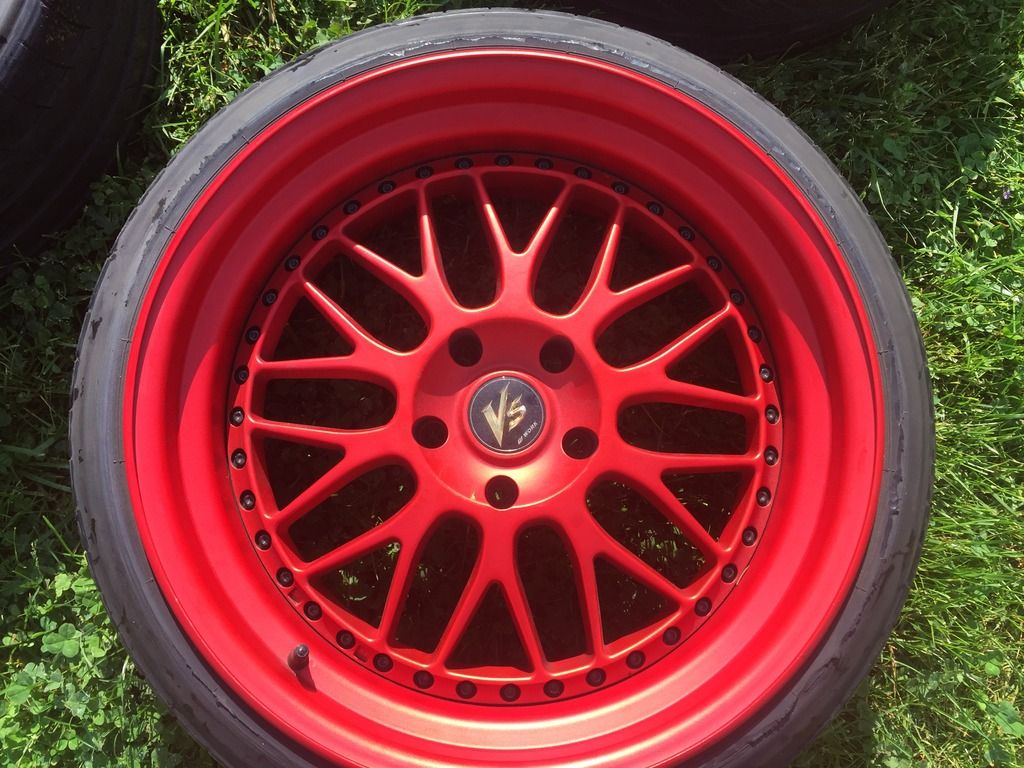 Wheel #2 REAR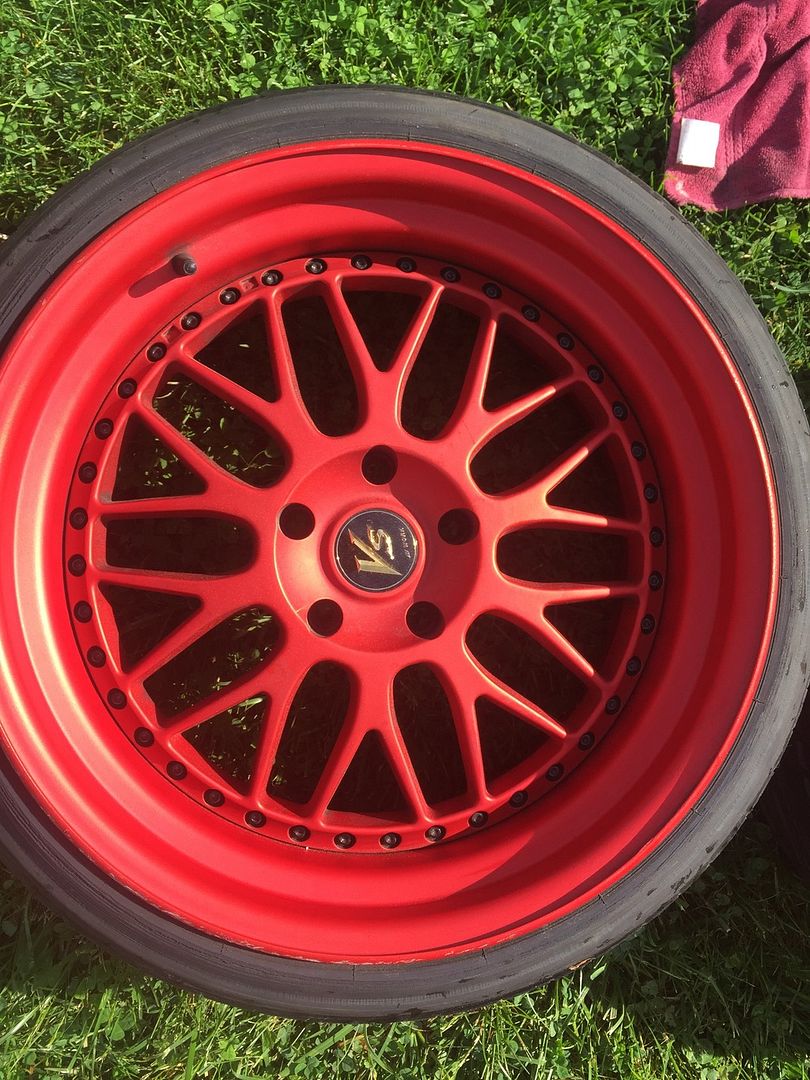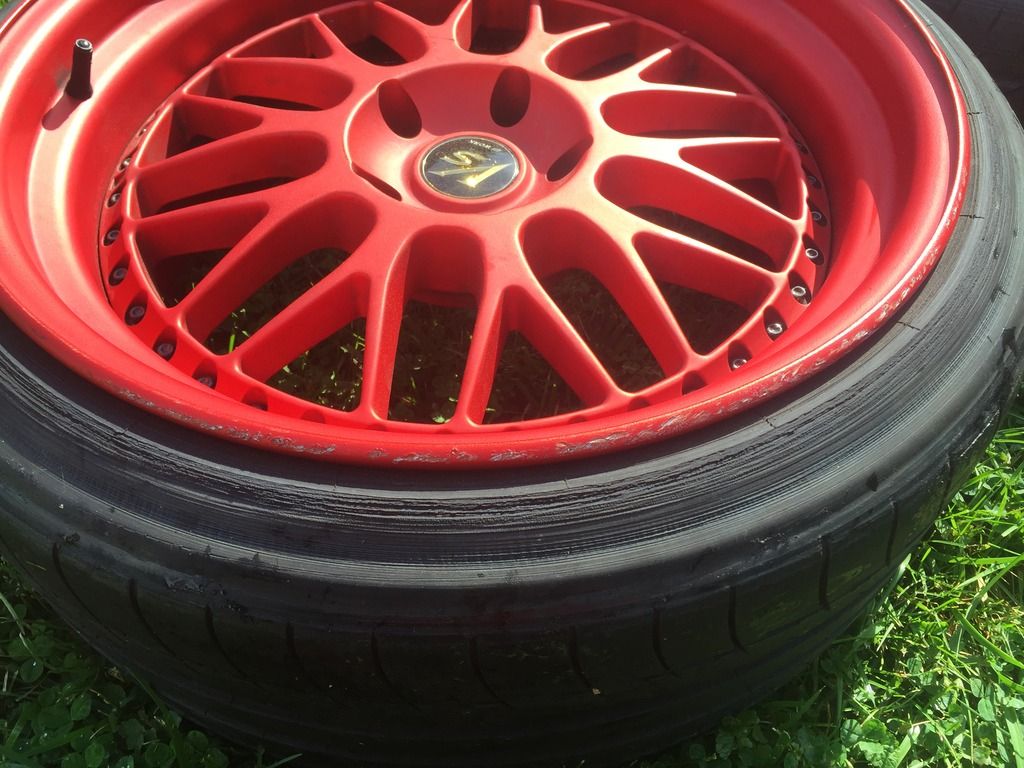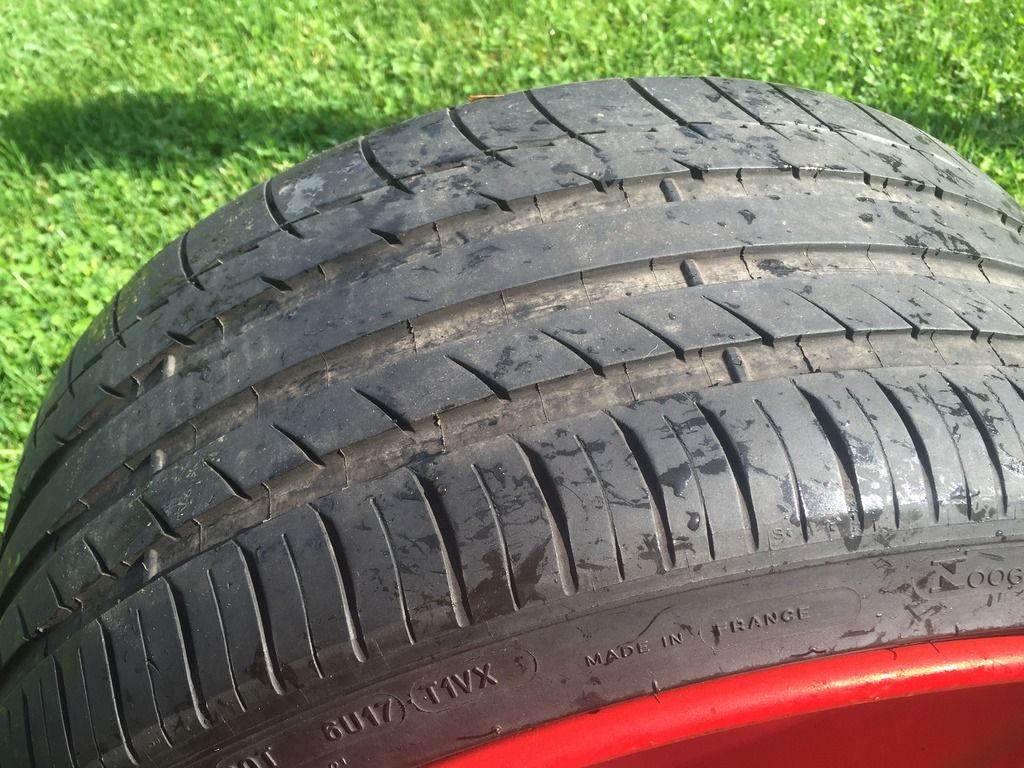 Wheel #3 FRONT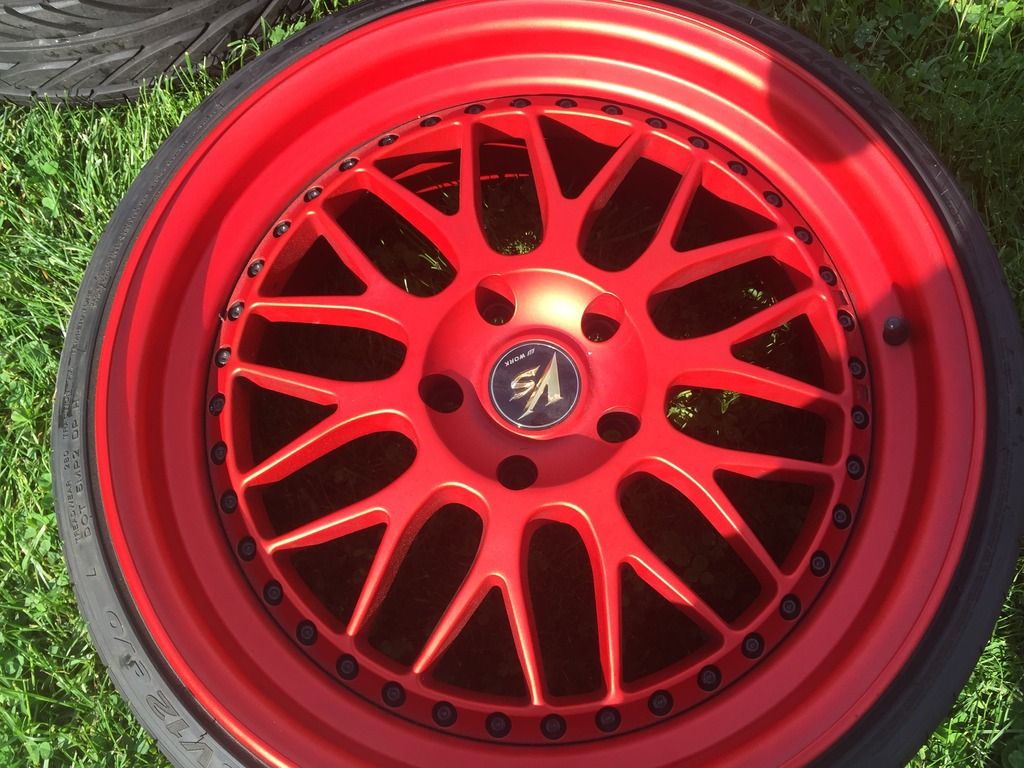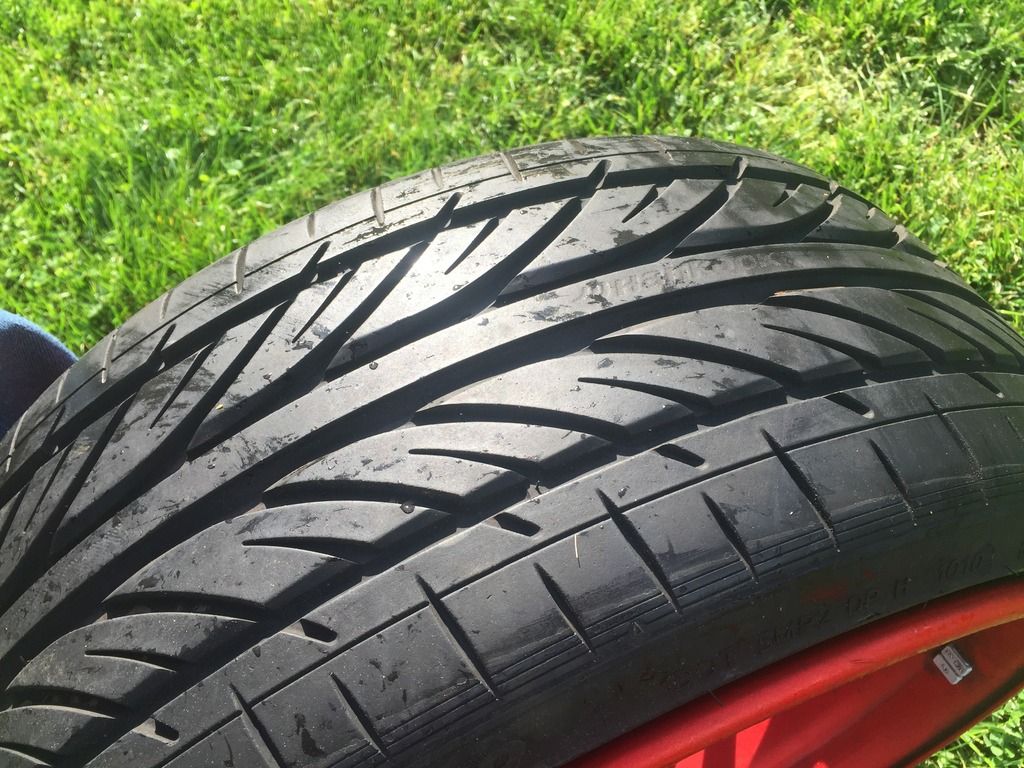 Wheel #4 FRONT
Previous Owners Car Installed =]