·
我愛台妹!!
SOLD SOLD SOLD
Name: Michael Liu
Location: Central New Jersey
Contact Email:
[email protected]
This is the best way to contact me!!
Cell phone: Please Email me for it
You are looking at an extremely clean, tastefully modded 1997 Nissan 240SX in pearl white. It currently has 119,000 miles on the chassis, and about 63,000 miles on the SR20DET swap. The motor is SR20DET vvt from a S15 Silvia, and the turbo is a T28 also from that same S15. Motor had about 47,000 miles and when it was swapped in two years ago now currently at 65,000 miles.
Motor was refreshed with new headgasket, new o2 sensors and new spark plugs about two years go. I have done motor oil changes with Mobile 1 synthetic 5w-30 every 3,500 miles. Compression test was done TWICE with high 140s and low 150's across the board; the motor is in perfect shape, and this car runs like a champ. I have always babied every car I have owned and I do not beat or abuse on any of my car, and this is no exception. This car has rarely seen redline, and never been to the track or drifted. To be honest, this car has rarely even seen WOT.
Aftermarket front bumper, sides and rears are installed professionally with side skirts being molded to look OEM. Fender kits are also molded to look OEM, no silly rivets to show. Has AC and powersteering, a lot of messy SR20det swapped 240's do not have this. Only a few tiny rock chips in front bumper there are only noticeable within a few feet, and about a 2 inch crack in the front bumper.
The car is washed every other week, and is polished, clay bared and waxed every month. The paint itself is still in immaculate condition. Even the interior of the car is pristine. Seats are still in great condition for a 13 year old car, and everything is well maintained and taken care of. This car turns heads everywhere you go and has gotten so many thumbs up and honks on the road. There is no other car out there for its value. Just come and take a look at the car and you will definitely fall in love.
Here is one of the cons to the car: During heavy braking, there are vibrations in the steering wheel, but it is not too bad. The rotor may need to be resurfaced. The stopping power is still extremely strong though.
And here are the details on the car:
Here are the details….
POWER
-S15 SR20DET vvt and s15 ball bearing gt28 turbo from an jdm Silvia(timing chain/headgasket/engine degreased done 2 years ago/8k miles ago)
-HKS actuator internal wastegate
-555cc DeatschWerks Injectors
-Walbro 255lph fuel pump
-Z32 maf sensor
-Cometic metal headgasket and ARP studs
-Intec ECU chipped
-Greddy vspl FMIC
-Greddy piping(polished)
-HKS cone filter
-70mm throttle body from jdm s15 Silvia
-Megan full catback
-Koyo aluminum radiator and flex-a-lite dual electric fan(controlled by ecu)
-Greddy 14 row oil cooler
-Carbon fiber cooling panel
-HKS single 6 puck clutch kit and aluminum flywheel.
-B&M short shifter and greddy counterweight shift knob
-Greddy Profec B boost controlling set to 1.1 bar
SUSPENSION
-KYB Adjustable shocks and Eibach Pro kit - Rays 57Pro 18x10 wheels with 3inch lip in back, 18x9 in front 2.5 lip.
-Pirelli P-Zero Neros 275/35/18s (Only about 4000 miles on them, the rears alone cost me almost $500!) and front Bridgestone RE01R 245/40/18 about 2000 miles on them
-Z32 30mm 300zx turbo front calipers
-Stainless steel brake lines
-Front/rear cross drilled brake rotors.
-Nismo urethane subframe bushings with tanabe sustec collars
EVERYTHING ELSE
-Version Select front bumper, side skirt(MOLDED) and rear bumper.
-Origin 30mm wide body fender(MOLDED)
-Sparco steering wheel
- Autometer Boost Gauge and AEM UEGO on A pillar. The UEGO has been connected electronically, however it has not been plugged into the test pipe yet. I have been extremely busy past month ,and just have not had enough time.
- I will also be including an extra Megan Test Pipe, with O2 bung already welded onto to it. This is the test pipe I wanted to use for the UEGO.
Below are a few pictures of the car itself: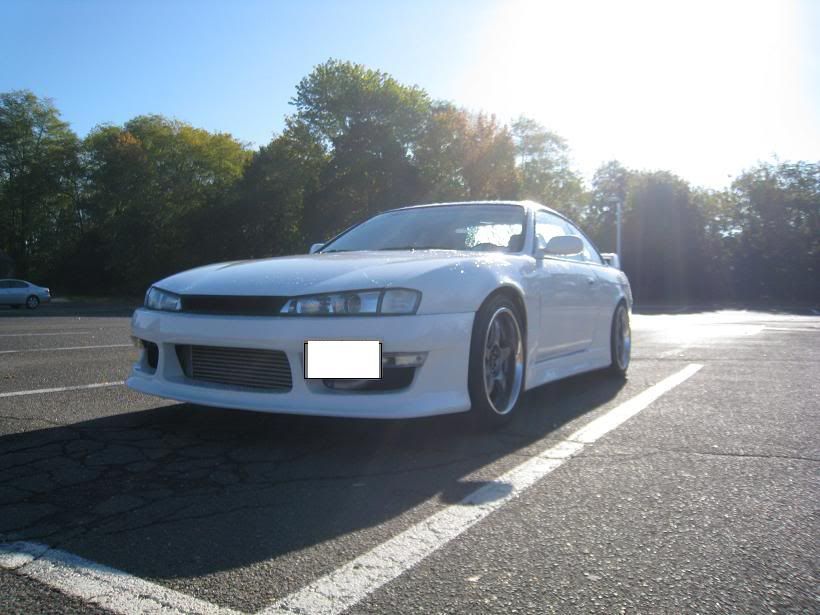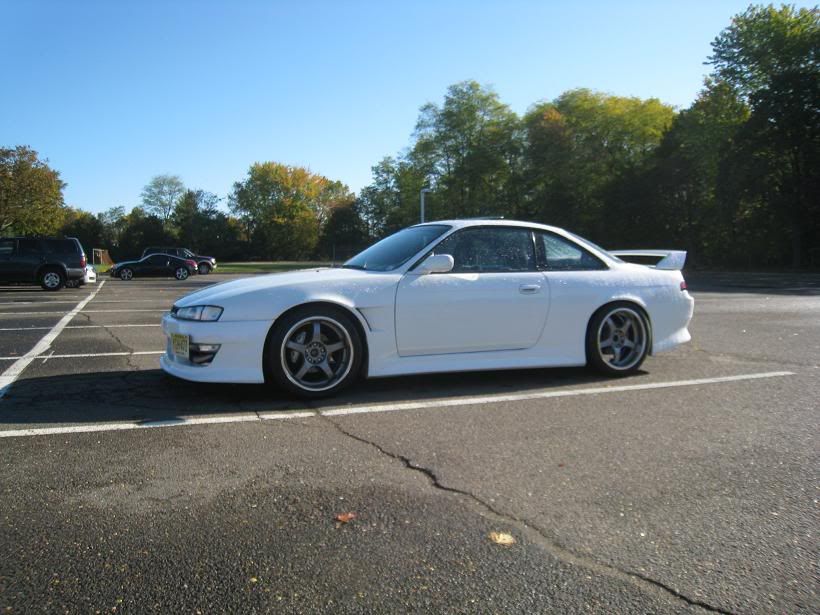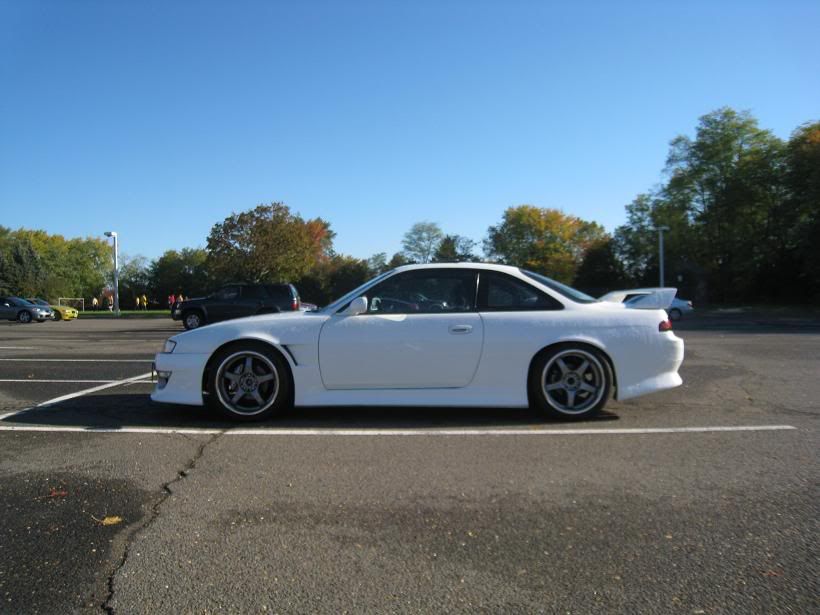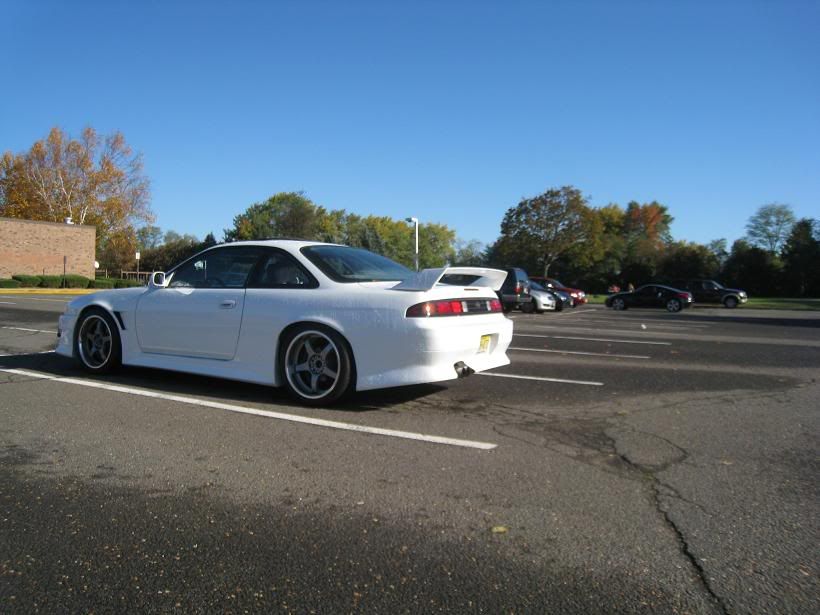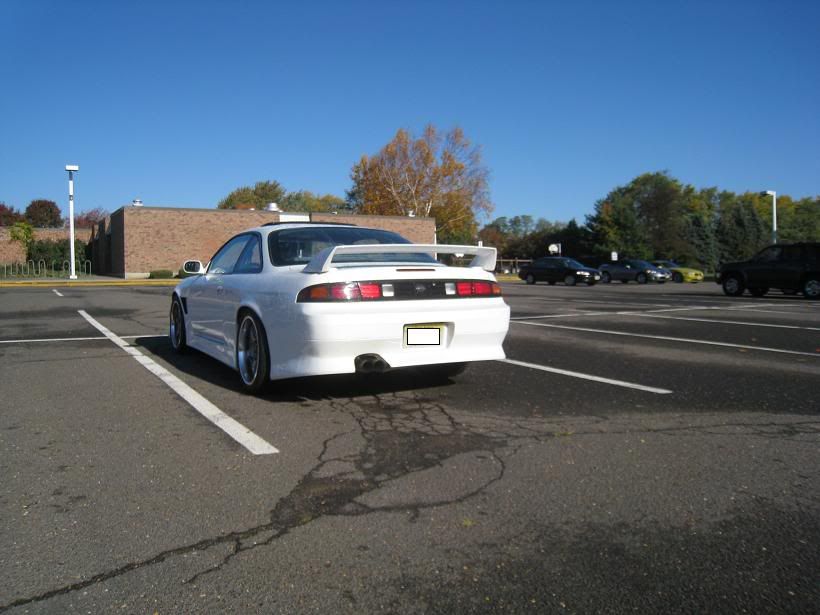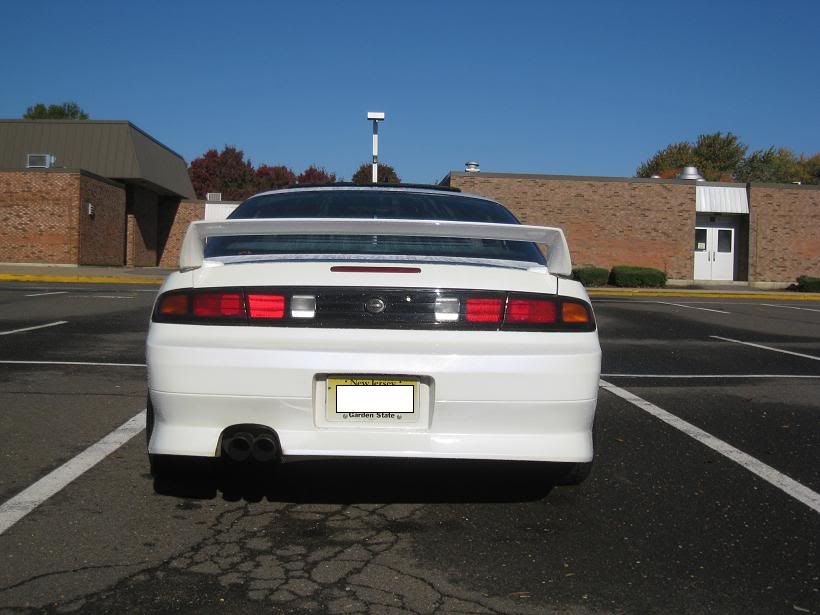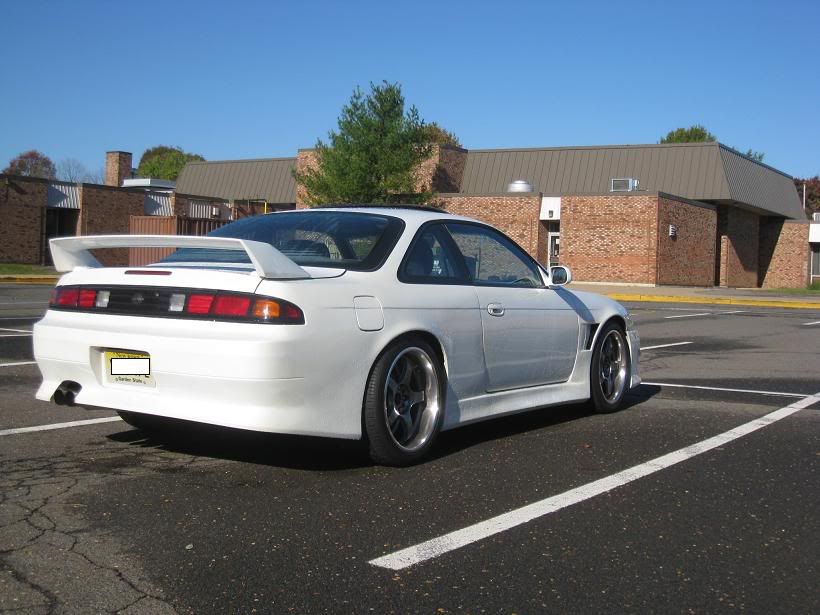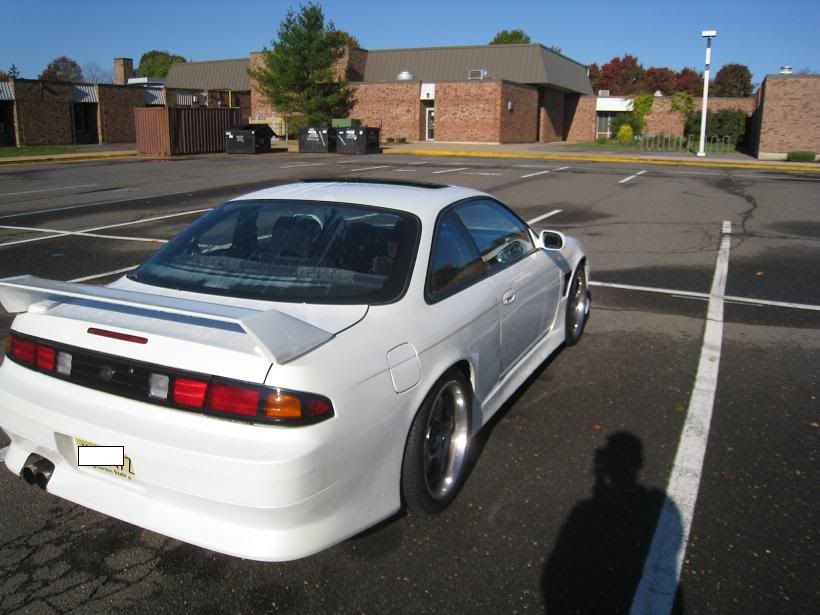 Entire Version Select body kit is custom molded on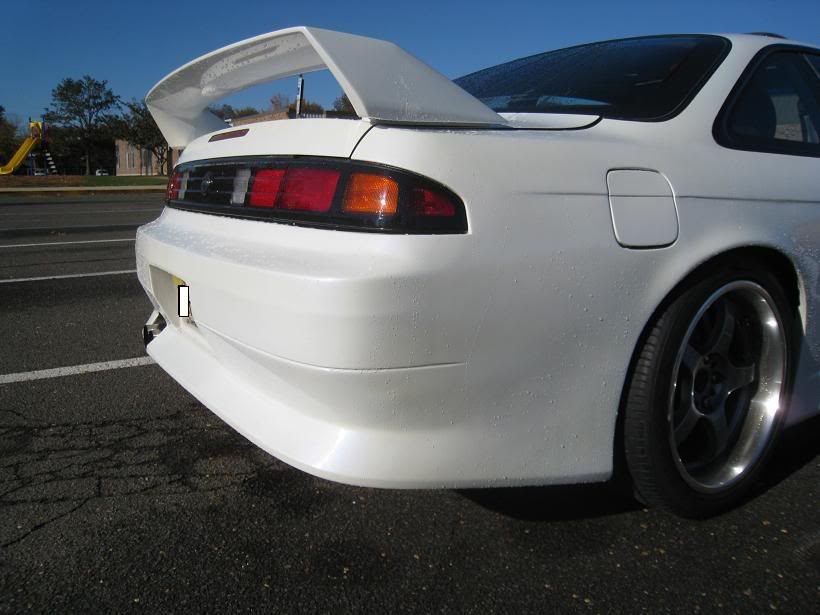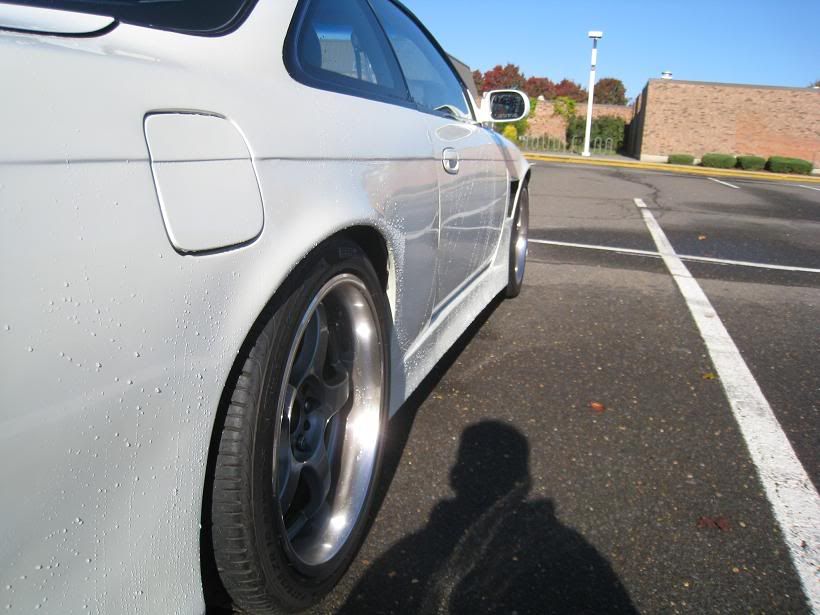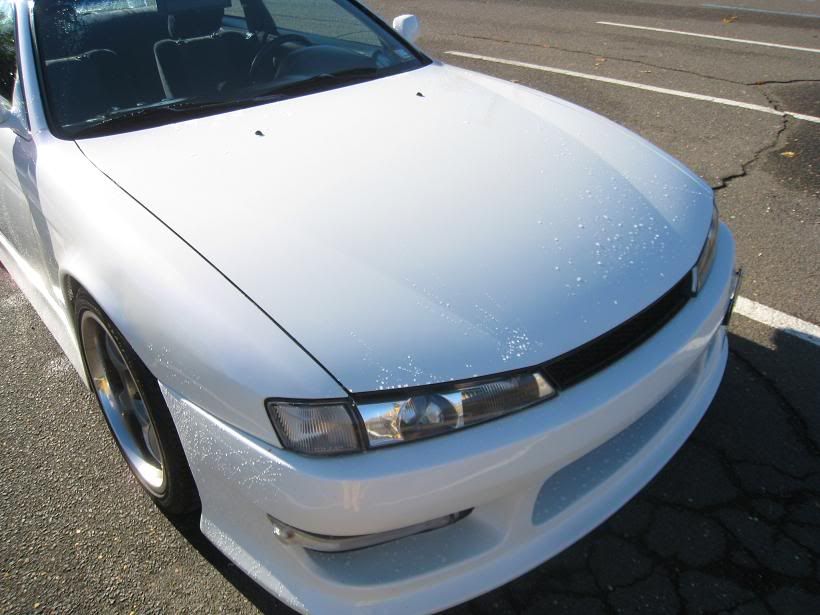 Rims are Gram Lites 57Pro 18x10 in the rear and 18x9 in front. Tires are 275/35/18s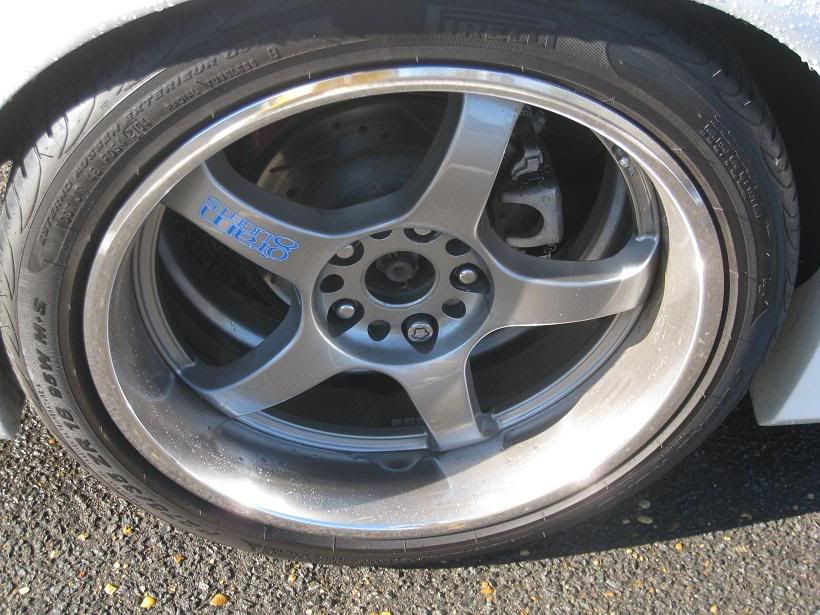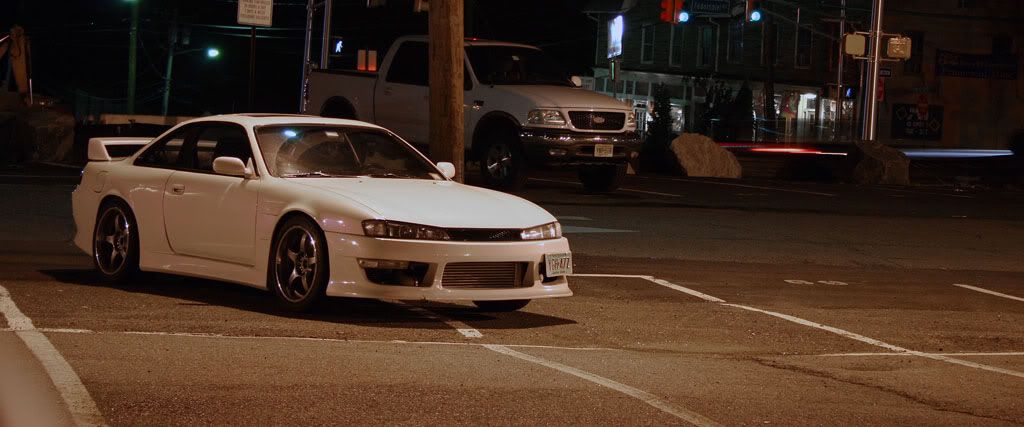 A pic with buddy's supra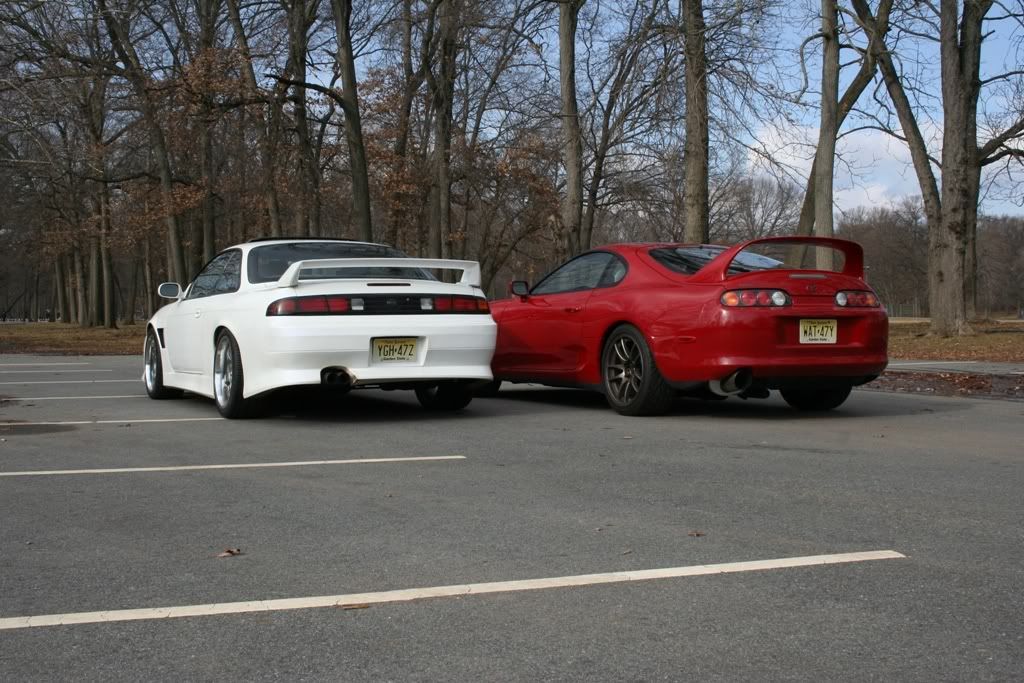 My current asking price for the car is $11,900. It has clean title, and no leins. Title in hand. Possibly open to trades. Thank you for looking. Lowballers will be ignored.
** EDIT FOR MORE PICTURES**