Discussion Starter
·
#1
·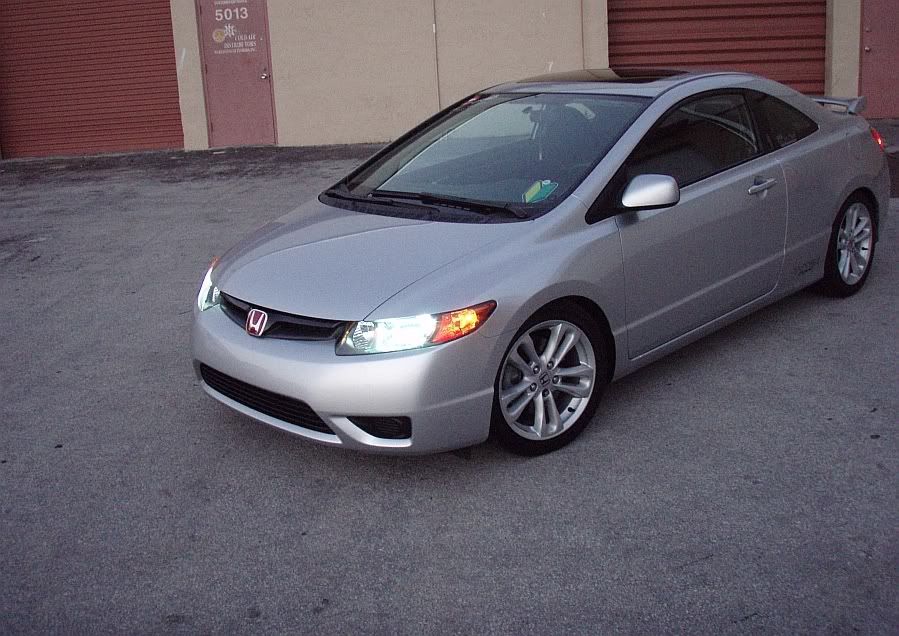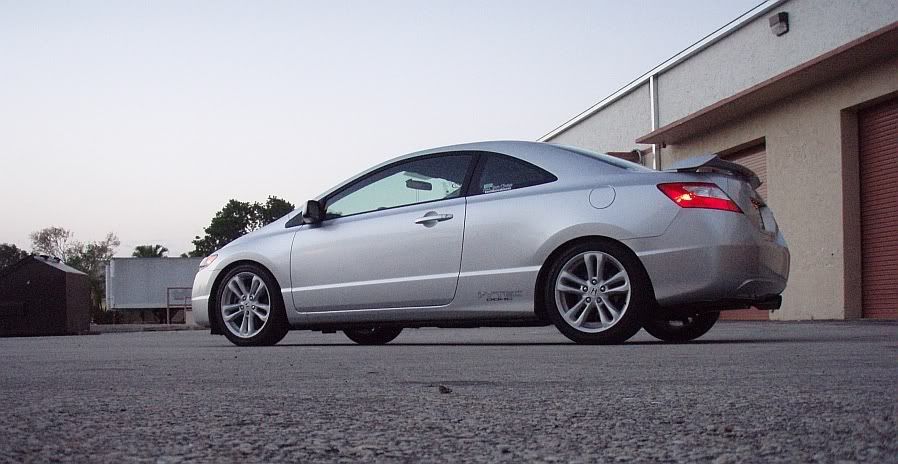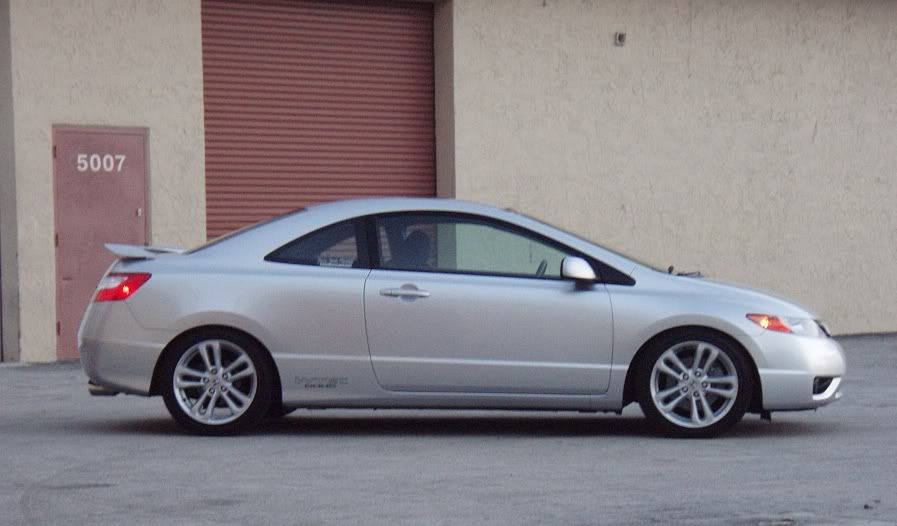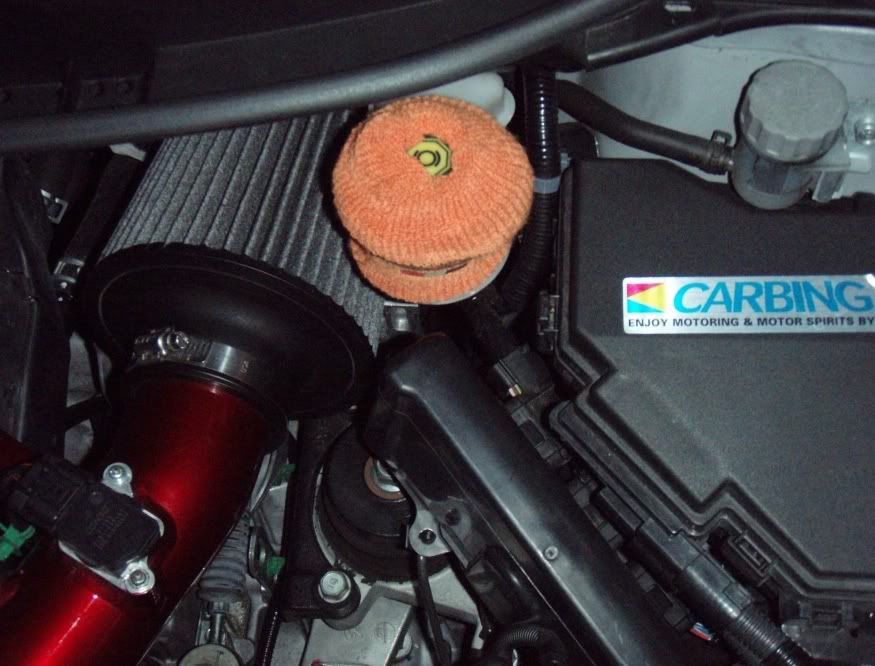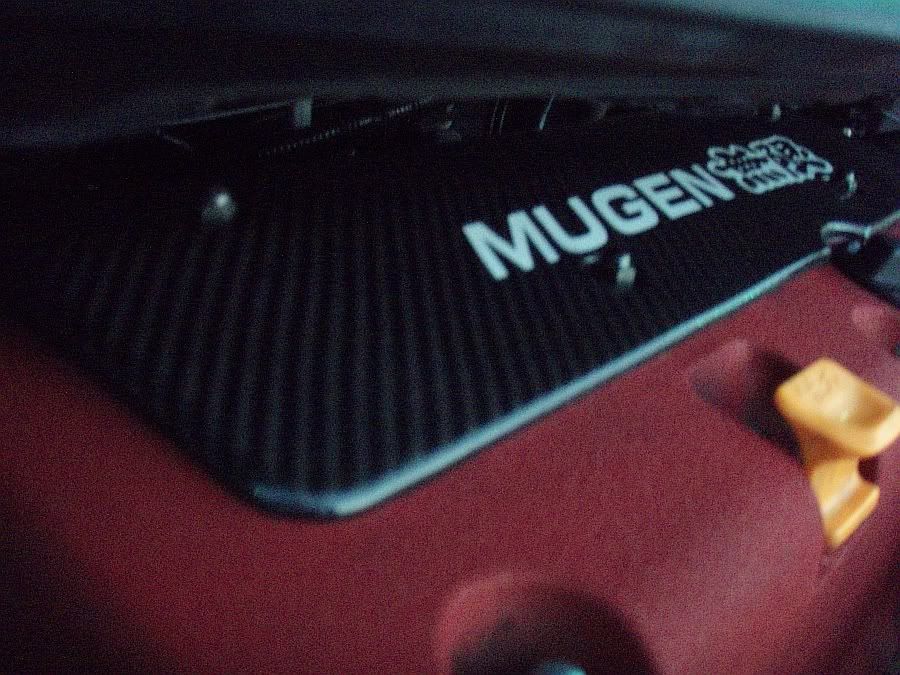 Current mod list:
Engine:
_AEM SRI
_Hondata IMG
_Redtop DC5R valve Cover
_Mugen Replica Carbon Fiber Spark plug cover.
_Mugen Resvior "Sock"
_Trust High Pressure Radiator cap
Exhaust:
_HFP Sport Muffler + stock piping
_DC Race Header
Suspension/Brakes:
_Tein S-techs
_Spc Front/Rear camber adjusters
_Goodridge Stainless Steel Break lines,Teflon coated
_Carbing strut tower bar
Transmission:
_Comptech Short shifter
Fluids:
_10w30 Royal Puprle Synthetic Engine oil
_Royal Purple Snchromax
_Motul 600RBF
Exterior:
_JDM Badging
_4300K xenon Matsuhita Ballasts off a G35
Interior:
_Mugen Door sills
_Dc5R shift boot
Not the best quality pics..I have a good camera just have'nt toy'd around with all the settings. Just got the car cleaned and waxed! Decided to snap a few pics and throw on some new vids. Haha, this is my 4TH Exhaust setup since i bought the car last feb., and this one is here to stay! My first was the DC sport, Then Greddy EVO2, Open Exhaust for 2weeks and now back to the stock piping with the HFP sport muffler. I just got tired of the whole "Canister" style exhausts, and decide to go with a more sport-luxury sound/look..and i love it. Of course all of my setups were with the race header and AEM SRI. Below are the vids, sorry you have to tilt your head for the HFP outside muffler vid. I've also included vids of my previous exhausts so you can compare and listen for yourself.
HFP FROM THE OUTSIDE
http://s7.photobucket.com/albums/y293/hybridzetec/?action=view&current=PA101253.flv
HFP FROM INSIDE
http://s7.photobucket.com/albums/y293/hybridzetec/?action=view&current=PA101254.flv
Open Exhaust!
http://www.youtube.com/watch?v=Tu3q34Bp0hQ
Greddy EVO2
http://videos.streetfire.net/search/2006+civic/1/6e0e2217-c703-4a38-a4fd-985a002988fc.htm
DC EXHAUST +Test pipe
http://videos.streetfire.net/search/2006+civic/2/e21e9307-9801-4184-bac8-b82f36b69683.htm