Discussion Starter
·
#1
·
First of all, there are a LOT of photos here!
Today's job was a 1968 Porsche 912...basically the entry level model to their marque 911.
This 40 year old car is driven...a lot! The current owner has taken 6 cross-country trips alone. This is no concourse car. It had many years of wear and tear, along with some bad painting on the hood, and a tremendous amount of oxidation. You will notice in some of the photos below that there was actual etched-in streaking in the finish. It was in desperate need of finish reconditioning. The owner wanted me to bring it back to life, as he plans on keeping it for quite a while. Now that it's completed, it will be simple maintenance and an annual polish done by yours truly.
I discovered a few interesting things about the paint on this car. First, I was surprised to find that the hood had been repainted with a clear coat, whereas the rest of the car was single stage as expected. What I didn't expect about the SS paint however, was it being rock hard. Even with wool pads and Megs 95 and 105, there were certain defects that simply wouldn't come out.
In the end though, the results far exceed the owner's expectations. He was absolutely thrilled with how the car looked, and couldn't believe that I was able to achieve that level of corrections without repainting. Another satisfied customer!
On to the process:
Optimum No Rinse wash
Clay
Wheels cleaned with Megs Wheel Brightener
Wetsand in areas. 2000 grit
Purple Foamed Wool, Megs 95 and 105 in heavy areas
Menzerna Super Intensive Polish, white LC pad
Menzerna 106ff, grey LC pad (hood only)
Optimum Poli Seal, green LC pad
Klasse AIO on chrome
Optimum Car Wax
Tools
Makita 9227c rotary w/W66 backing plate
Porter Cable D/A
Canon Rebel XSi w/18-55mm lense
Total time: 9 hours.
Notice the level of oxidation, and lack of shine, depth, or gloss!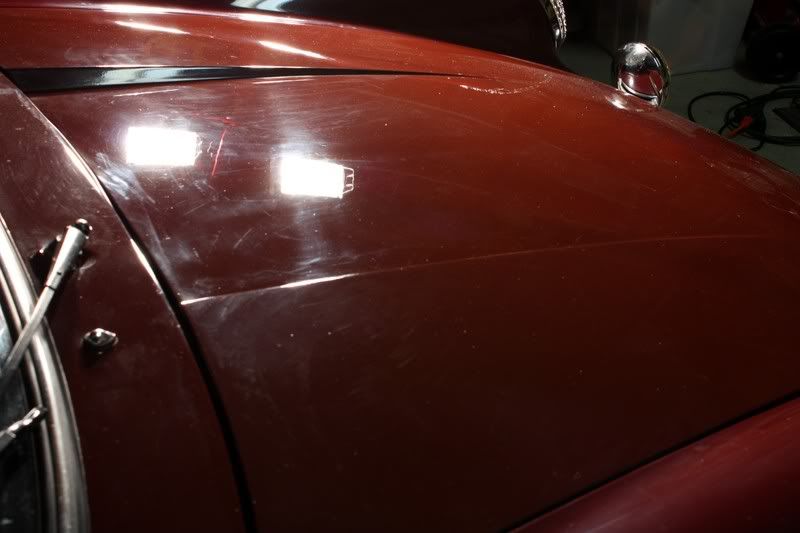 Wetsanding in process. Not a pretty sight!
Wetsanding polished out. 50/50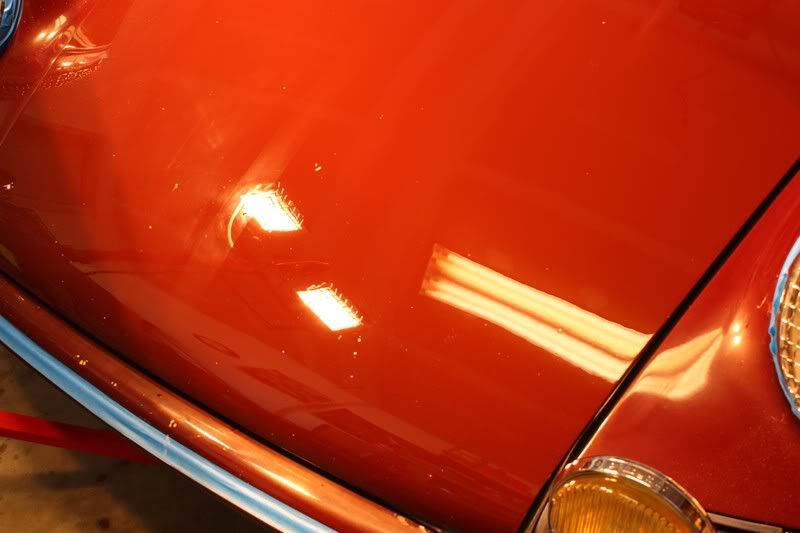 Same shot in the sunshine for inspection
There were parts that required special attention to detail, and it was easier to take them off to get proper access: