Discussion Starter
•
#1
•
I'm selling my Apexi AVCR boost controller. I'm selling because I'm going to use the FlashPro's new boost control system. I don't need adjust on the fly ability. But for those that want to be able to switch between a high boost and low boost maps or have scramble boost ability or this is for you. It is THE best EBC I've ever used. It's actually better than the Hondata control in FlashPro but I want the least amount of gadgets in my cabin. I can't get over how well this held boost in vtec. I actually had to turn down the boost after vtec because it held boost so well my RC 650cc injectors couldn't keep up. Highly recommended for GReddy kit or internally gated turbos. These are just some of the features I know off hand. Here's a link to the install manual and owners manual.
Apexi-USA - AVC-R
-boost by gear and rpm and or both.
-You can adapt any push button switch and use it as a scramble boost.
It has to be a non locking button though. One that you actually have to hold down.
-boost gauge
-tach display (rpm)
-very fast acting solenoid
-can display engine parameters it's connected to, RPM, Boost, throttle position, vehicle speed and injector duty cycle.
This is definitely one of the sickest electronic boost controller on the market to this day and has been around for years. Apexi got it right with their first try.
$325+shipping. You can't find one of these for under $500 new ANYWHERE! Thanks for looking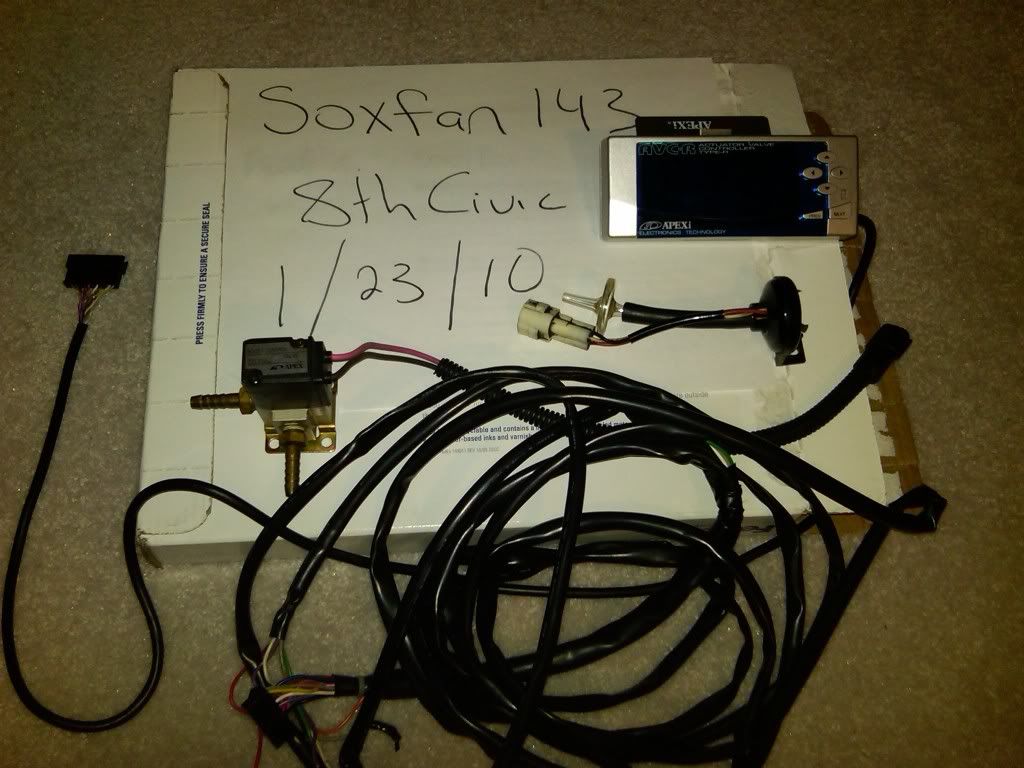 The unit
Solenoid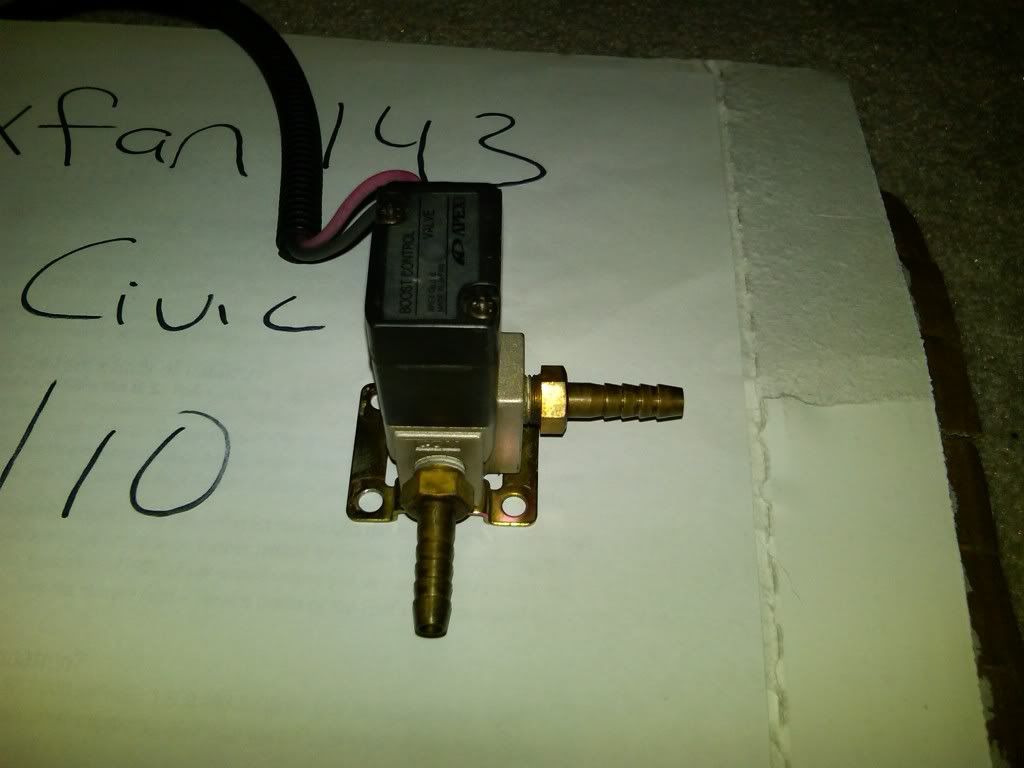 Map sensor with filter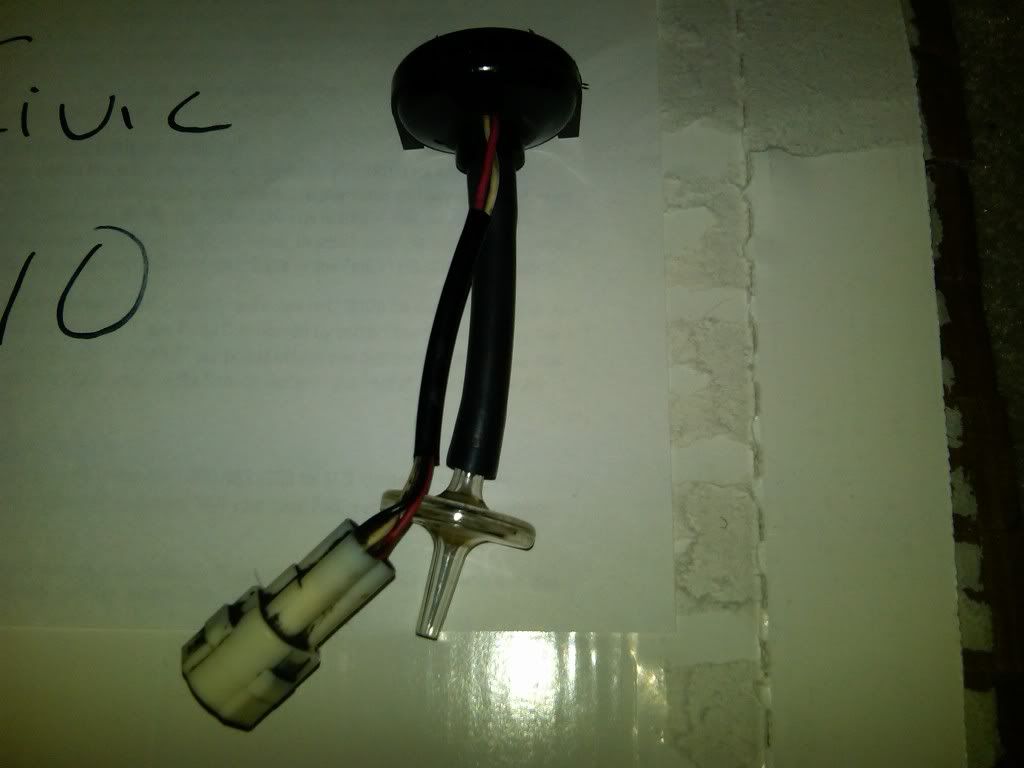 Harness wire with all connectors and leads in perfect condition.