Edit: Don't waste your time, see comments below.
I did want to throw it out or sell someone else the garbage design so I fixed myself.
The problem is in this piece in the pic below that clamps down onto shifter cable with four socket bolts. The shifter cable is designed with some flex / bend. By using this piece there is ~ 2" less shifter cable allowed to bend while shifting. In addition, there is a stress concentration due to the sharp transition from the cable to bracket. This is my unprofessional engineering analysis, feel free to disagree. Now the fix...
So I cut it off with a dremel. Used a reinforced cutting disk, it's a good quality aluminum.
I smoothed the sharp edges and corners but not really necessary.
Final product...
Circled in red is where the other piece clamped onto the cable. You can make out small nicks at the beginning and end which would also contribute to failure. I also put a bolt in the bottom hole (which B&M didn't provide) to keep it from twisting about the top bolt.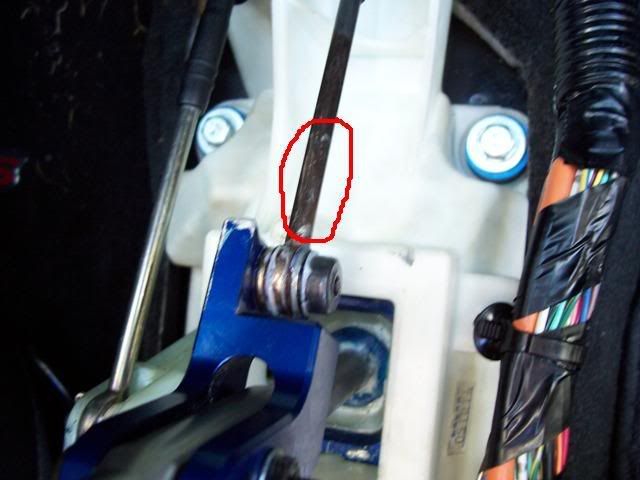 Took it for a test drive. Perfect! Feels just the same as it did before.