Hey guys, new on the site. I've been browsing for quite some time now, my friend has an RSX and i'm on here looking for parts for him, since he's barely online.
Well, i drive a 2007 Civic Si. I liked the RSX, but too bad Acura wasn't selling it anymore when i decided to buy a car, so I got the Si instead. Here are some pics...
MODS
Wheels
Volk RE30 18x8.5 +30
Hankook Ventus Evo V12 K110 225/40/18
17" Acura RSX Type-S
Suspension & Brakes
Suspension & Brakes
Skunk2 Pro-C Coilovers
Skunk2 Rear Camber Kit in Gold
Hawk HPS
ATE TYP 200 Brake Fluid
Goodridge SS Lines

Engine Modifications
Skunk2 Mega Power R 70mm
3" Custom Downpipe w/Flex Pipe
Greddy Turbo Kit
AMR Custom Intercooler & Piping
Custom 3" Intake
RC 550cc Injectors
Tial 50mm BOV
Hondata FlashPro
Walbro 255lph Fuel Pump
Skunk2 Radiator Hoses
NGK 1-Step Colder Spark Plugs
Fast-Turbo Oil Feed Line
Custom SS Oil Return Line w/Black AN Fittings
Fiji Blue Pearl Valve Cover
Pearl White Spark Plug Cover & Dip Stick
Supa Ninja/MAC Boost Solenoid
Competition Clutch Stage 4
Hondata 4bar MAP Sensor
SS Clutch Line
Deka ETX18L Battery
Venom Custom Catch Can
Interior Modifications
Strutking Dead Pedal
JDM DC5 Type-R Shift Knob
Carbon Fiber Dash Trim Kit
Pioneer Avic D3
AEM UEGO Wideband AFR Gauge
GlowShift Boost Gauge
Excelerate Dual Gauge Pod
Skunk2 Short Shifter
Corbeau 3-point harness
Exterior Modifications
White LED License Plate Lights
Custom Plates
HFP Front Lip
*Real* Mugen Rear Lip
*Real* Mugen Side Skirts
20% Tint Rear
Mugen Spoiler
S2000 Retrofit w/Blue CCFL
'09 Outer Tail Lights w/Amber Turn Signals
Purpulishus Lug Nuts
Stock...the day i got it
Sportlines and 17" Rota Revs
Major change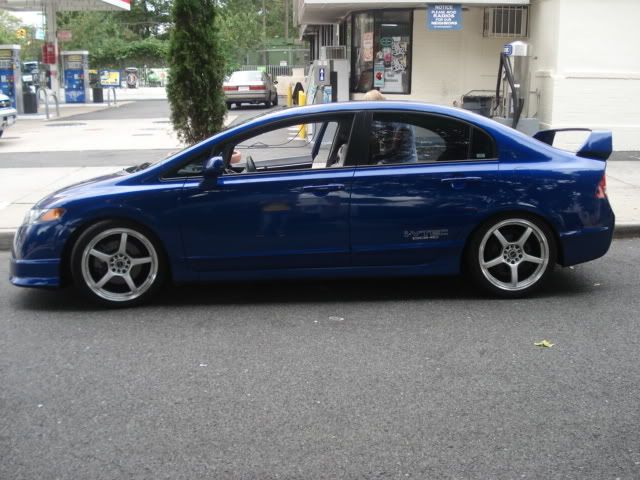 My S2000 Projector Retrofit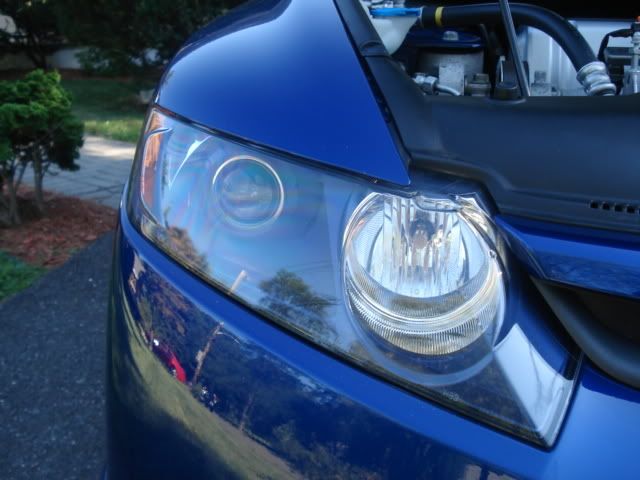 Summer 08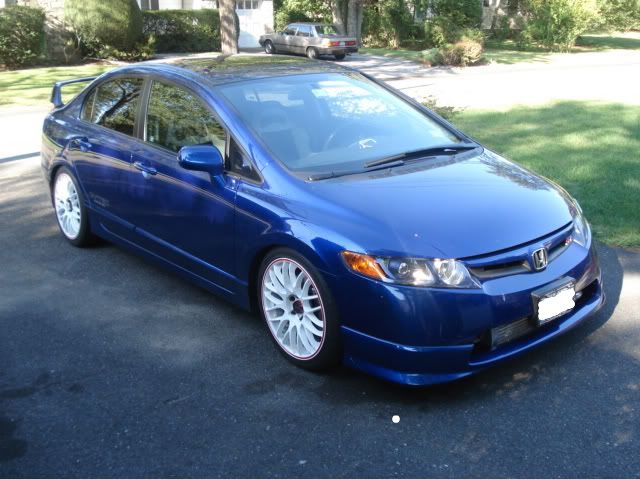 Type-S Wheels
As it sits now...