CC2: Import Expo 2011, Toronto, Canada - Defcon Racing & Car Box Industries (NSFW?)
I haven't posted any pictures in some time so I thought I'd share some. I just took the car out of storage and got the car show ready in 36 hours.
So this past weekend Toronto Canada held Import Expo at Markham Fairgrounds. It was an awesome 2 day show with lots to do, very similar to Hot Import Nights. Originally I wasn't going to enter as I have gotten bored of the show scene. I've focused my attention on training for triathlons.
I got a call Wednesday from Dave @ Defcon Racing and Norb @ Car Box Industries; they needed a car for the show. Thursday morning Defcon started on my new CF hatch, Wing and LED brake light. Next Car Box wrapped my roof with 3M Carbon Di-noc, installed my new Infiniti components and Alpine Amp and cleaned up my audio (it was a mess before.) Next we installed the JDM black Recaro door panels, custom wrapped arm rest and Defi heads up display and custom switches for my nitrous bottle (interior pics will be provided when I have some).
Other good news. I've secured 2 new sponsors. They want to help me build my car up some more, so if everything works out i'll have some real nice surprises by summers end
ray:
On to some pictures; these are only the exterior as I don't have nice interior shots yet. Also the eye candy doesn't hurt either :giggity: Please enjoy and feel free to comment or ask any questions.
1.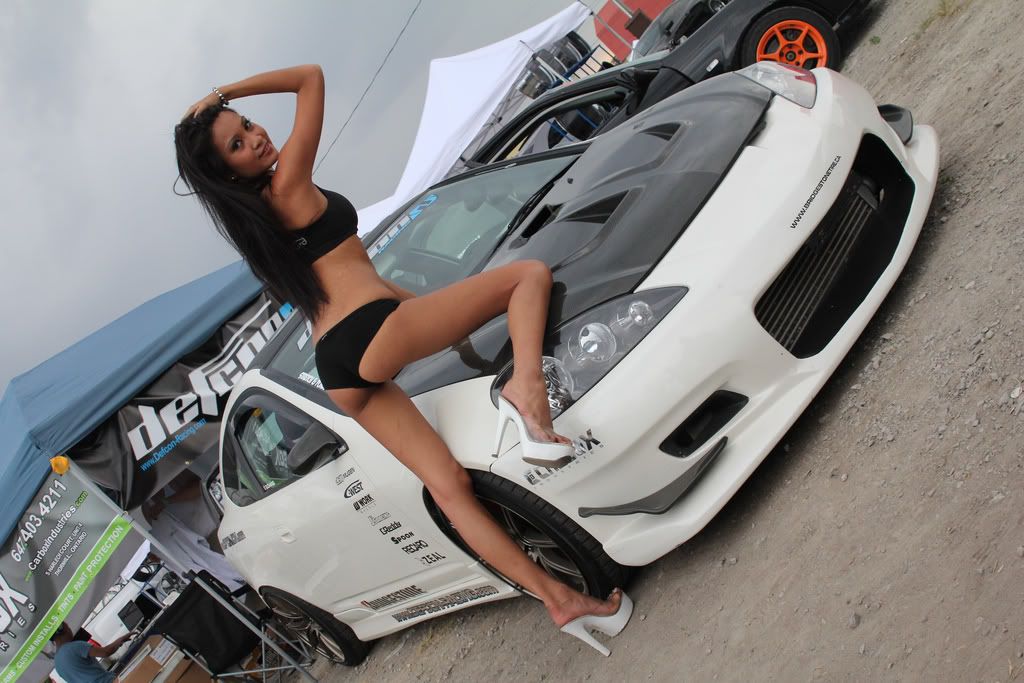 2.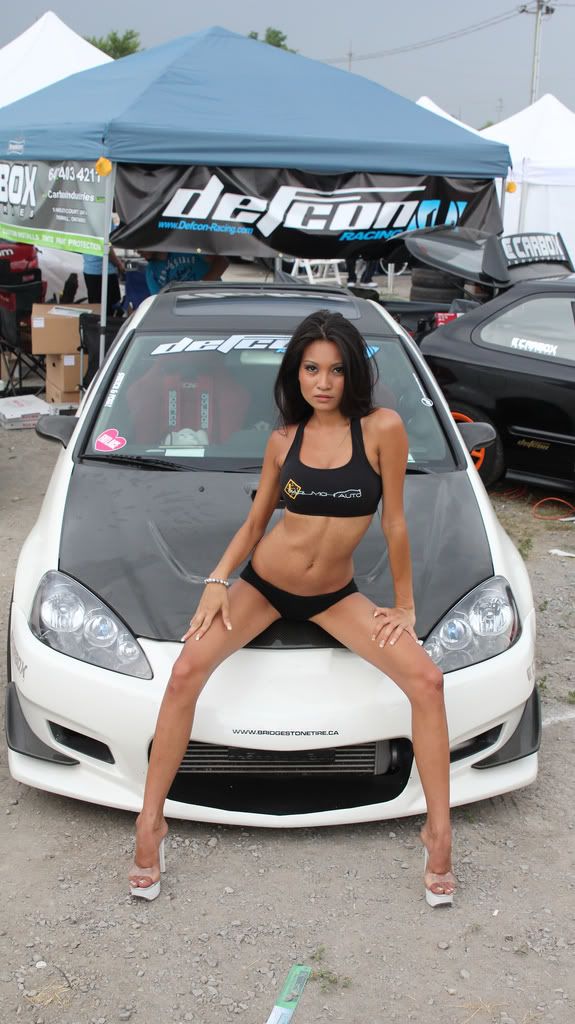 3.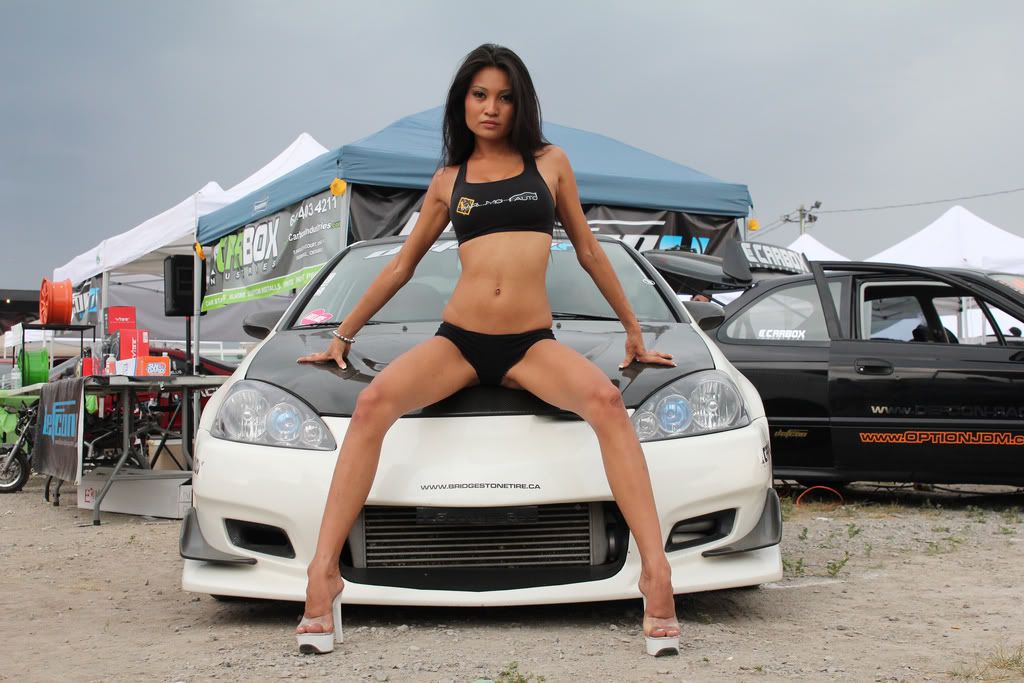 Thank you to Kalvin Chan for the photos.