·
エアロキット&#
2004 Acura RSX Type S Milano Red
Discussion Starter
·
#1
·
alright well,
I really like the way angled exhausts look- especially on supras and evos and what not.
an rsx isnt meant for an angled exhaust setup, and having piping go under the axle w/an angled exhaust on an rsx is just "posing" as a evo, supra, sti or whatever(in my opinion).
so, an rsx's exhaust goes along the passengers side of the car (underneath) and goes over the axle and goes straight out.
Now, picture an older DA integra or crx, they have exhausts that run along the passenger side, and go over the axle, and then comes next a muffler and then the piping after the muffler goes out on the drivers side. (stock setup)
So here is an crx with a invidia exhaust with that set up, where the piping goes over the axle and straight to the drivers side where the muffler is, like this: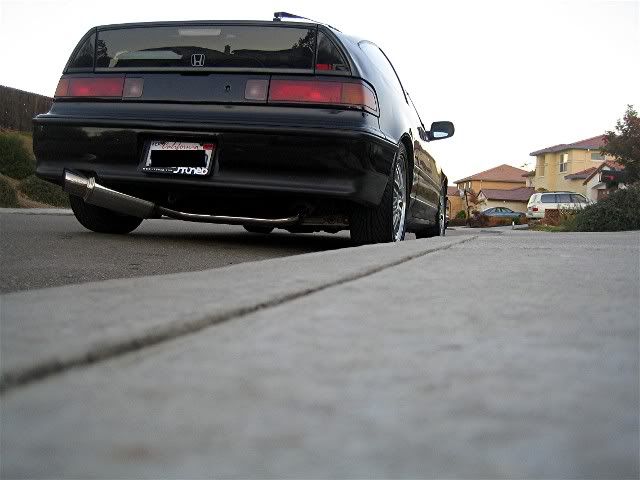 the most "angled" look you can get from a rsx exhaust (hks) will look like this:
do you think if you got custom piping along the drivers side, then over the axle and then a straight pipe out the passenger side (exact opposite of the crx) would that work?
I like this idea, because there isnt any unecessary bends in the pipe to give the "angled look" but just piping rearranged pretty much.
Would this decrease air flow? There is only like another foot of piping, the only difference.