Discussion Starter
•
#1
•
There is this D.I.Y.:
http://forums.clubrsx.com/showthread.php?t=317874&highlight=jdm+steering+wheel
where you have to swap the airbags between the covers. There is an easier way where you don't have to swap the airbag and mess with the factory rivets. I would definitely recommend this way over the other one. You just have to remove 4 bolts and the bullet of sort. It's the thing with the plug in in that causes the airbag to deploy.
The thing I am pointing at is what you need to take out: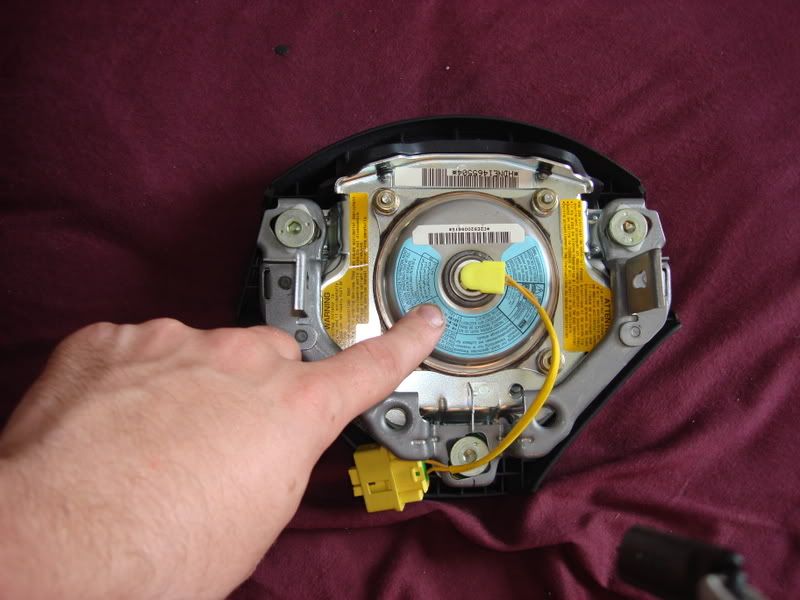 You can see the 3 of the 4 bolts that need to be taken off. You can't really get a wrench or socket on them so you have to use vice grips to get them off.
Once off it should look like this: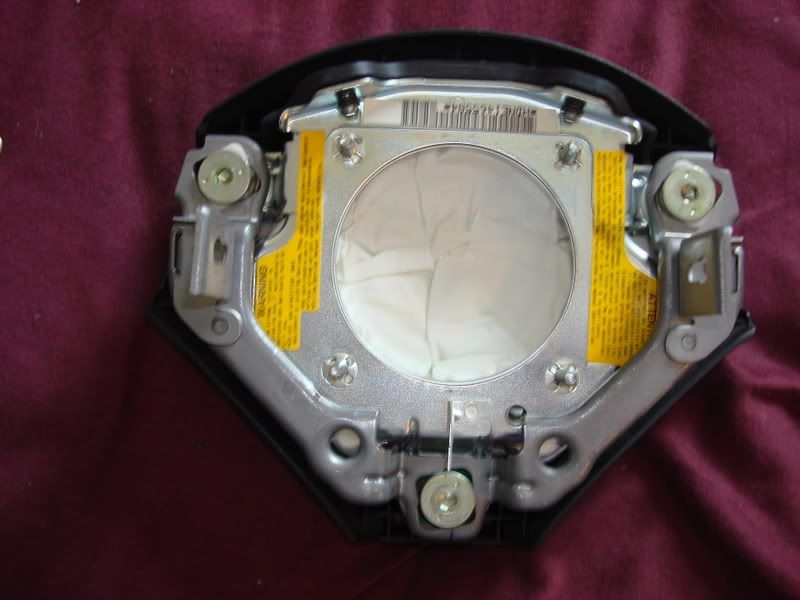 Once you have both off you just need to swap them and plug it back up and your good to go.
The pic is of the JDM unit due to the fact I had a friend do the swap and forgot my camera at home. You should get the point though.
And this is what it looks like on top and bottom: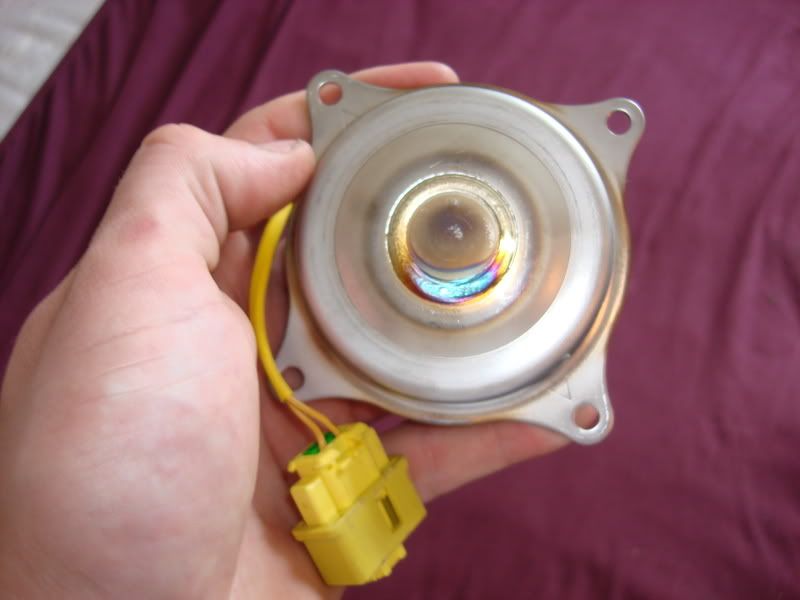 As you can see it only has 1 clip due to the JDM one's only being single stage. The U.S. ones are dual stage.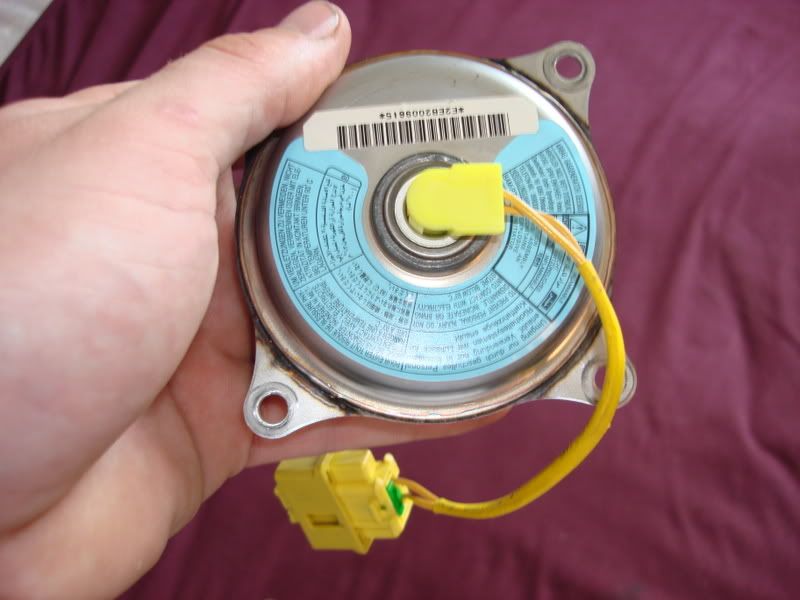 Props to Jaded'05
http://forums.clubrsx.com/member.php?u=53613
for giving me the idea.