Discussion Starter
•
#1
•
This is my first D.I.Y so here goes nothing.
In this guide, you would have to remove the center console piece.
No need to remove the actual Boot but we will have to remove the shift boot adapter.
We will not be removing the stock black threads. Just overlapping them.
Supplies needed:
Needle
Red Thread
Shift boot
Scissors
Time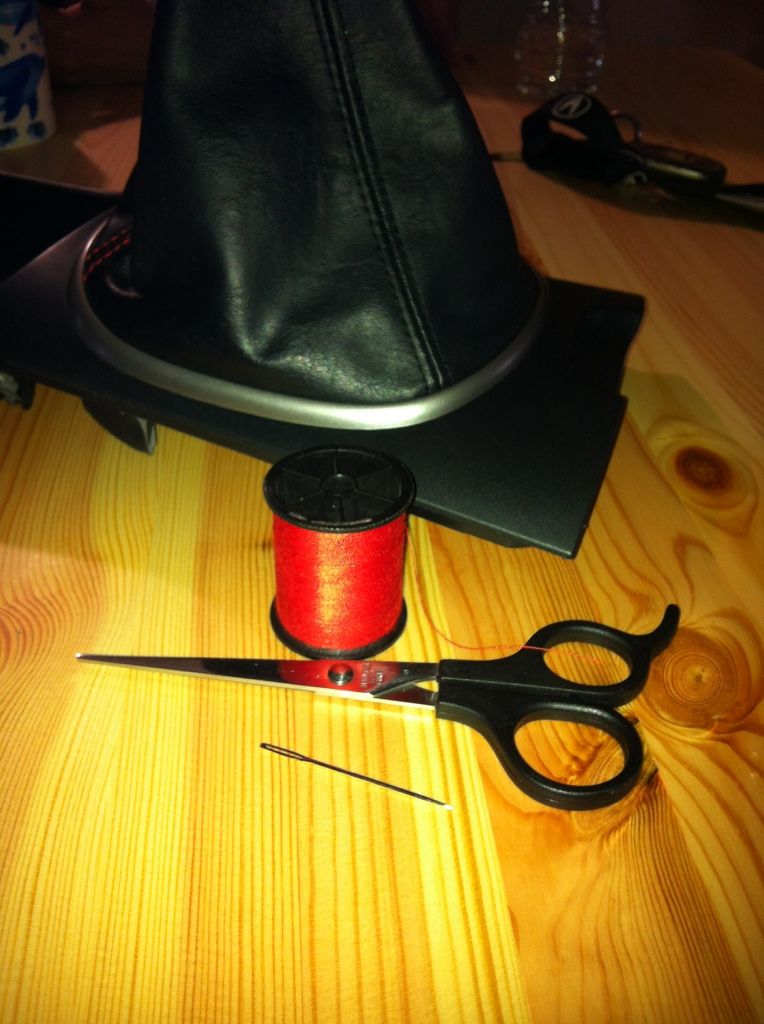 Step One:
Tie one end of the string into a small knot.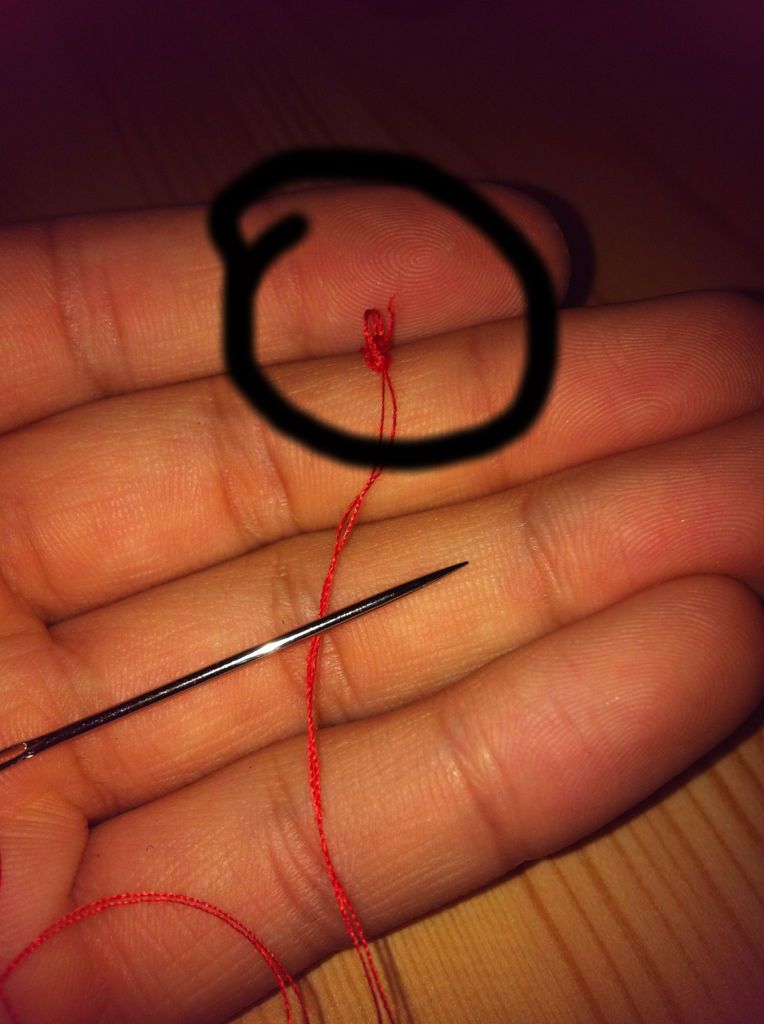 Step Two:
Gently Tuck on one corner of the shift boot to reveal some of the first stitches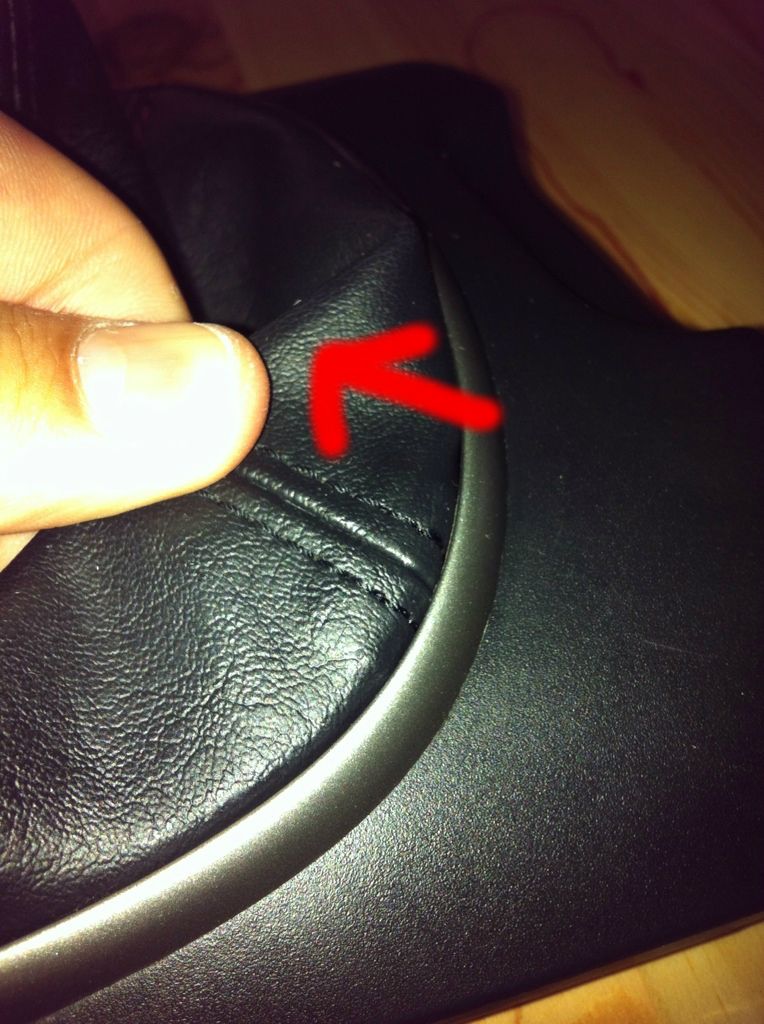 Step Three:
insert the thread into one of the stitches going away from you as shown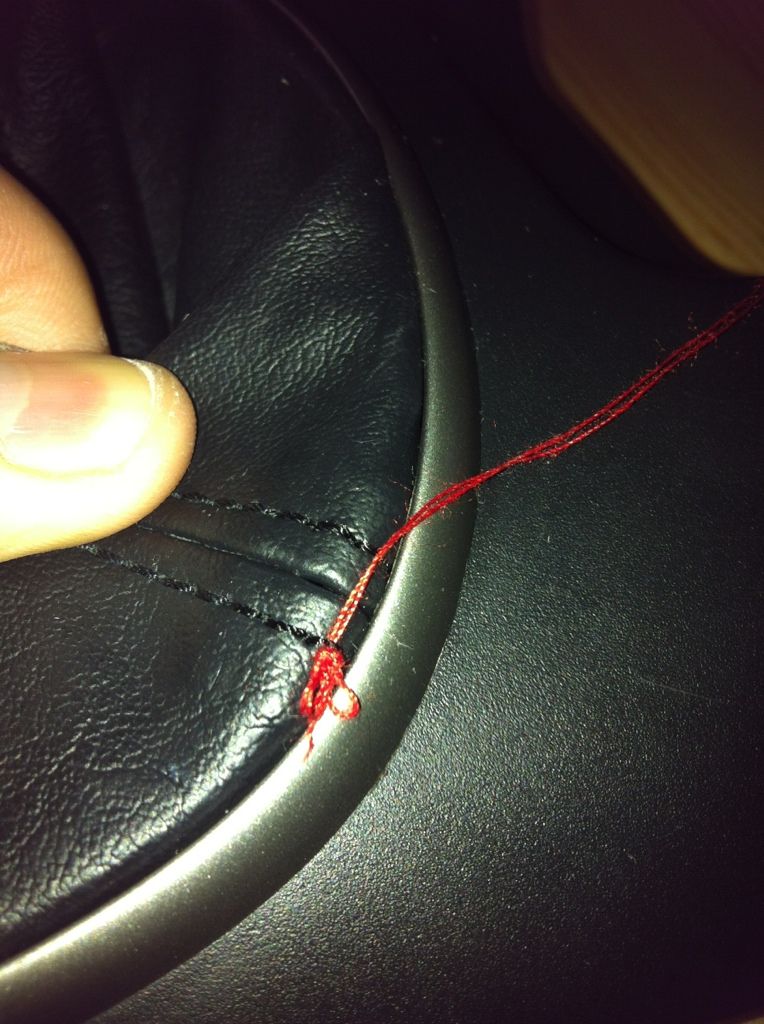 Step Four:
After step 3, Do the same process to the next stitch.
ALWAYS GO OUTWARD. DO NOT ALTERNATE PATTERNS (FOWARD THEN BACK)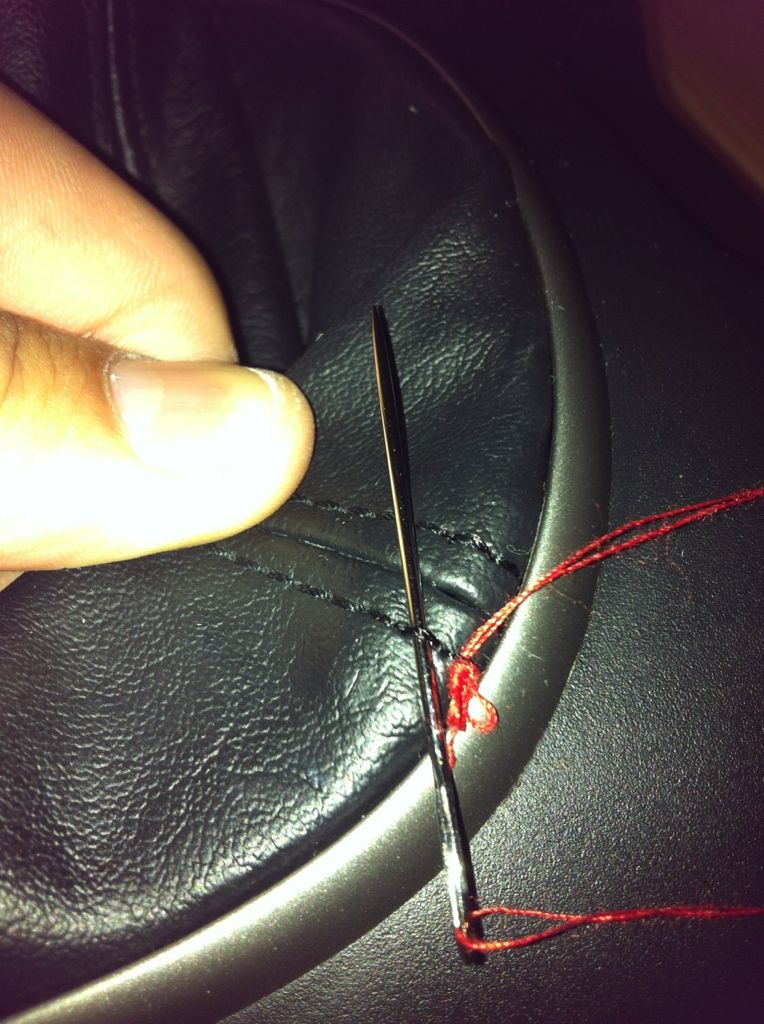 And repeat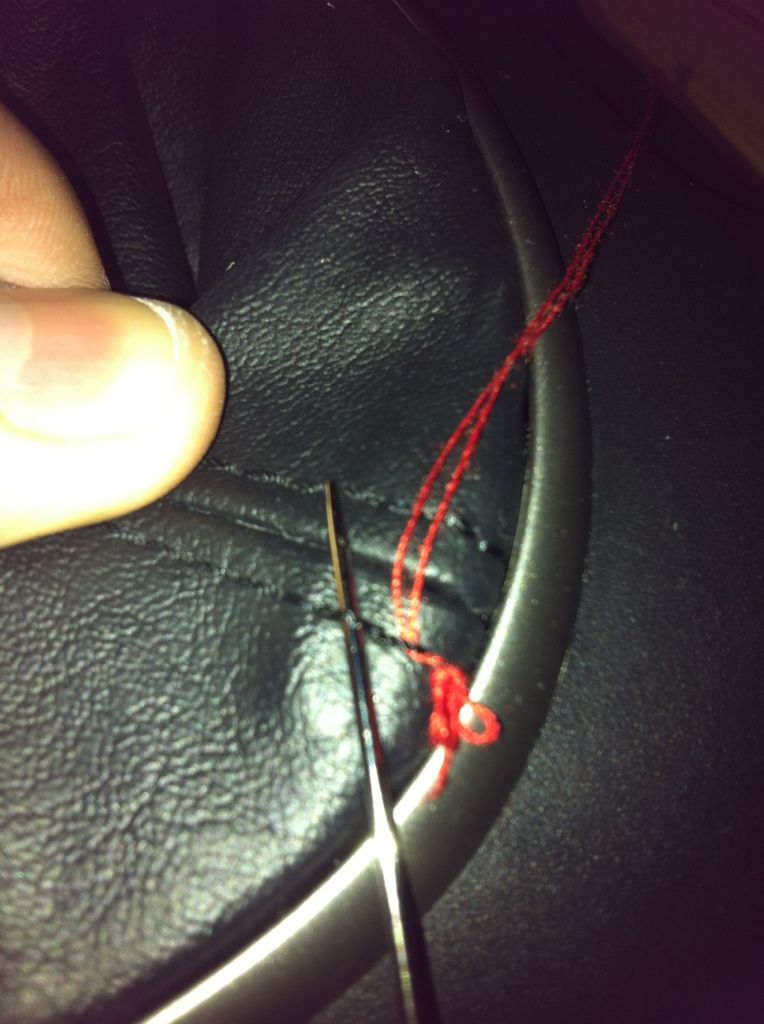 Step Five:
After a couple of threads done, use some type of small flat object to push in the starting knot as shown. I used an end of a ziptie. Just poke it in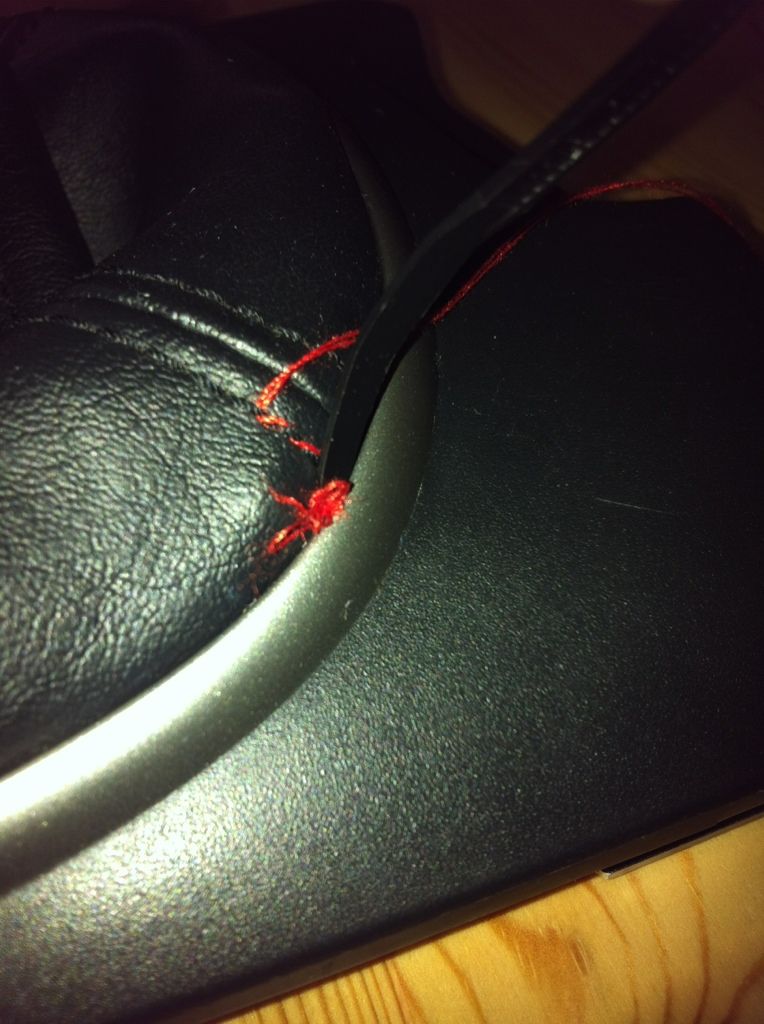 Step Six:
Continue until the end of the line.
Step Seven:
At the end poke the needle THROUGH the boot, so that the needle will be inside the boot and pull through.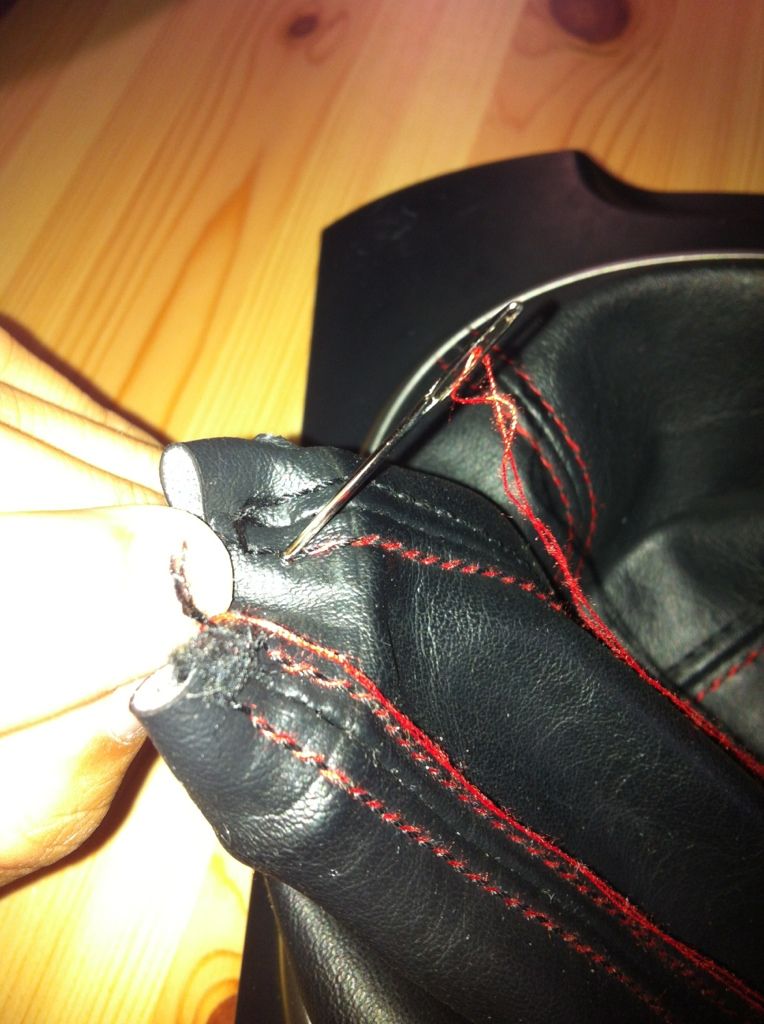 Step Eight:
This might be hard to follow but on the INSIDE of the boot, there are black stitches. Put the needle under one of those and pull but not all the way, once theres a loop, put the needle through the loop and pull and you should get a knot on the inside of the boot. Repeat this 2-3 times to make sure the thread is tight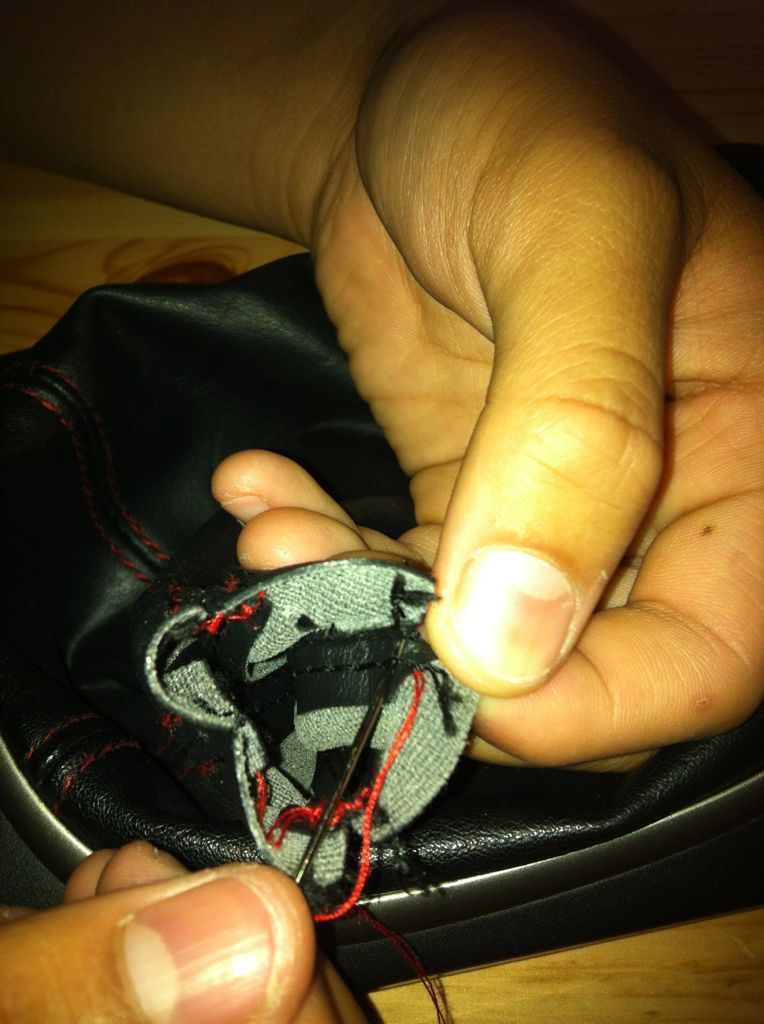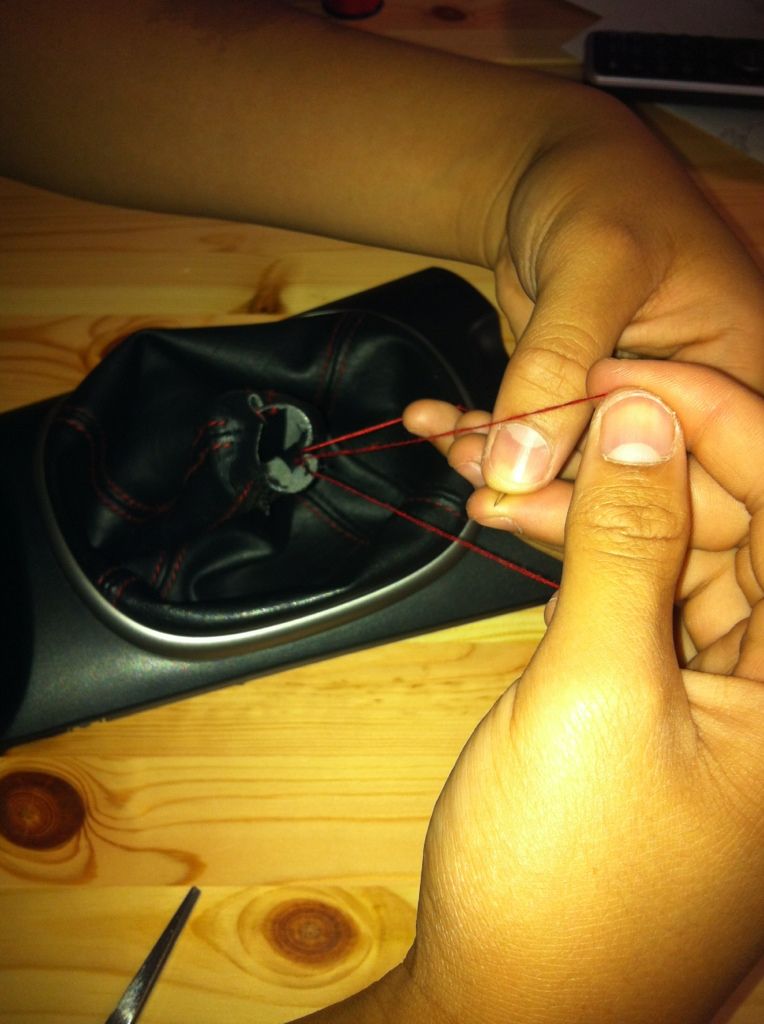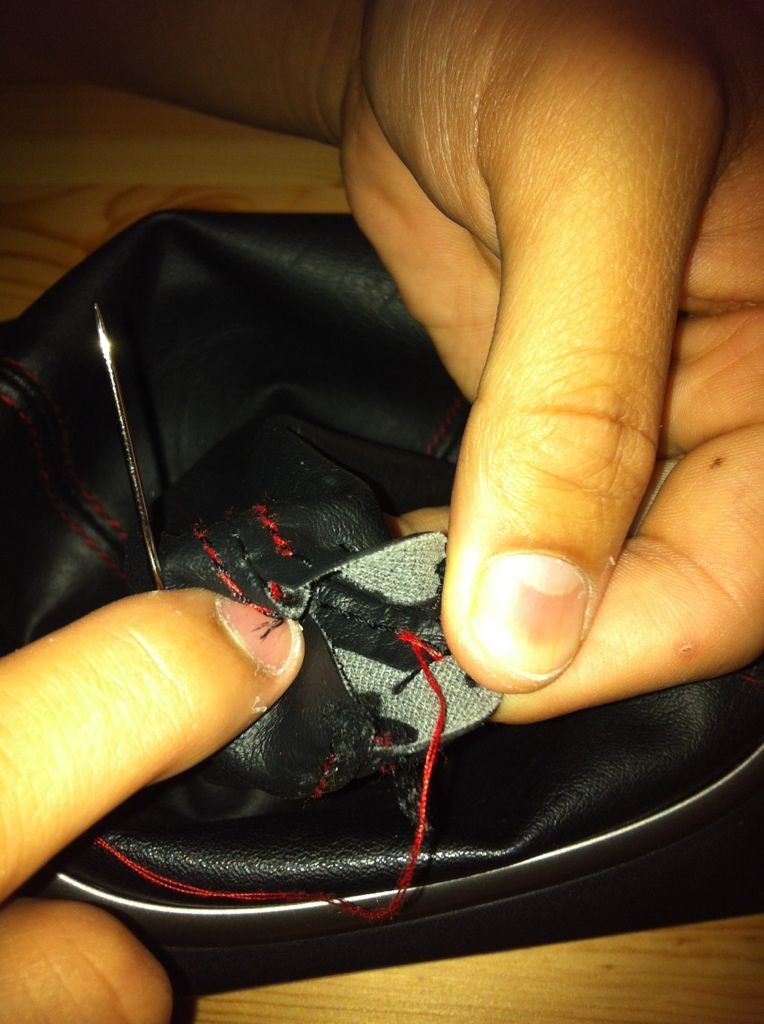 Step Nine:
Continue and do all of the stitches of the boot.
Finished product: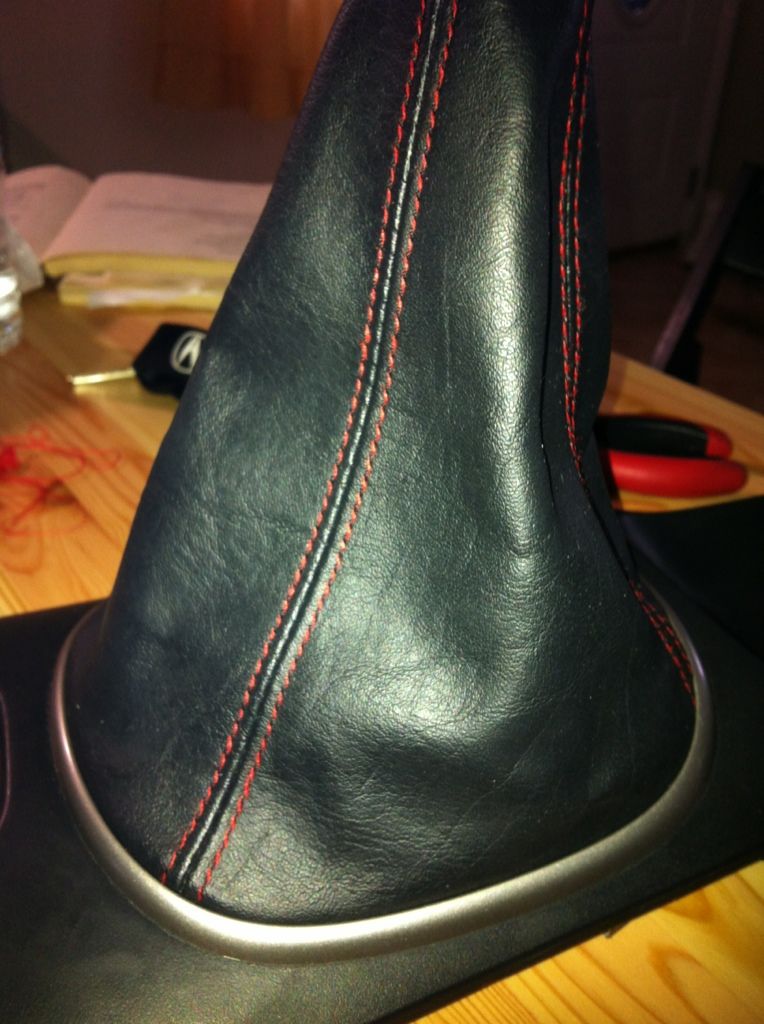 On the car: