So I blacked out my headlights last week. The end result was very nice however I really could see the hazyness and scratches on my headlights.

This is what they looked like ( notice the hazyness )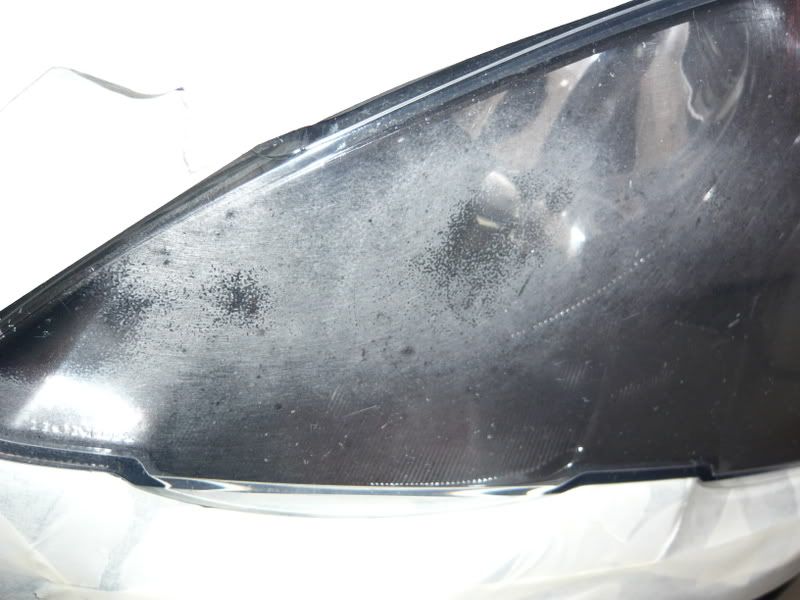 So i decided to do a proper cleaning job and create a DIY for anyone who needs this done. I know there have been others made but not with detailed pictures. I hope this will help someone.

Supplies needed-
600,1000,1500 grit wetsand paper or whatever you feel will suffice this combo worked great imo.
Power poliher- recomended or you will be useing alot of elbow grease
Meguiars Plast-X- Can buy at any automotive store
paper towel.

Step one.
Clean car and headlights to rid of contaminents

Step 2
Mask around headlight to ensure you will not scratch your paint.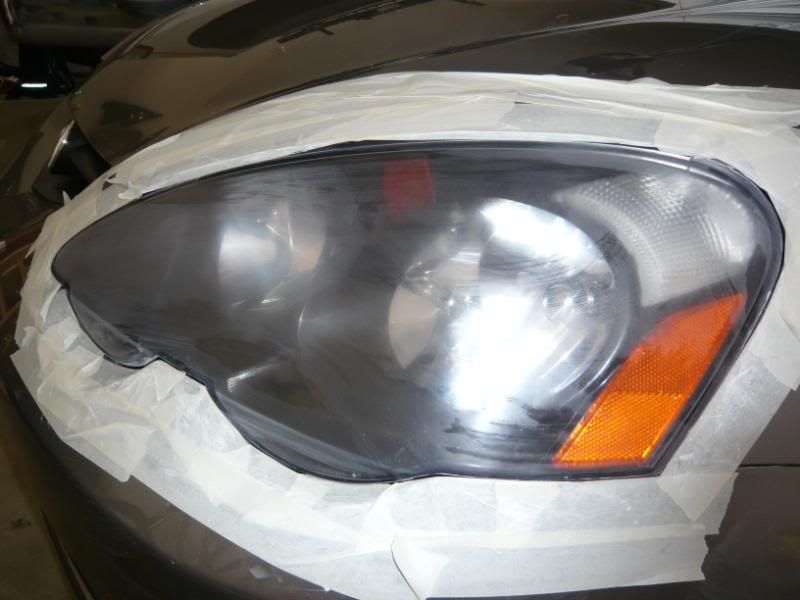 Step 3
Sand with 600 grit wetsand to get those big scratches out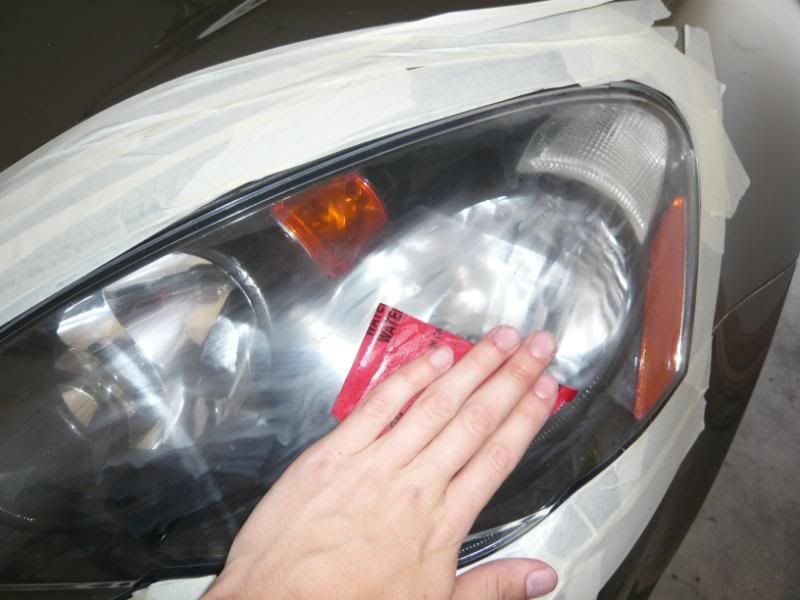 Step 4
repeat with 1000 grit after wiping off with paper towel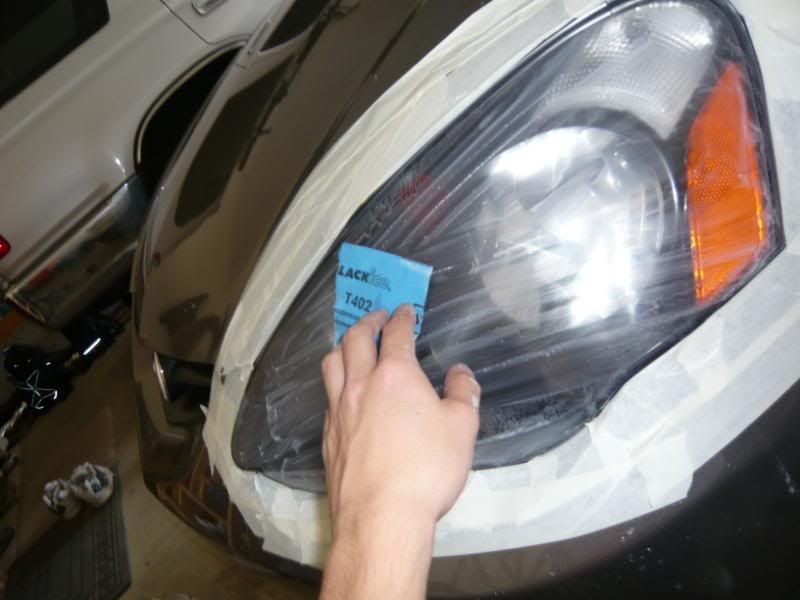 Step 5
Repeat with 1500 grit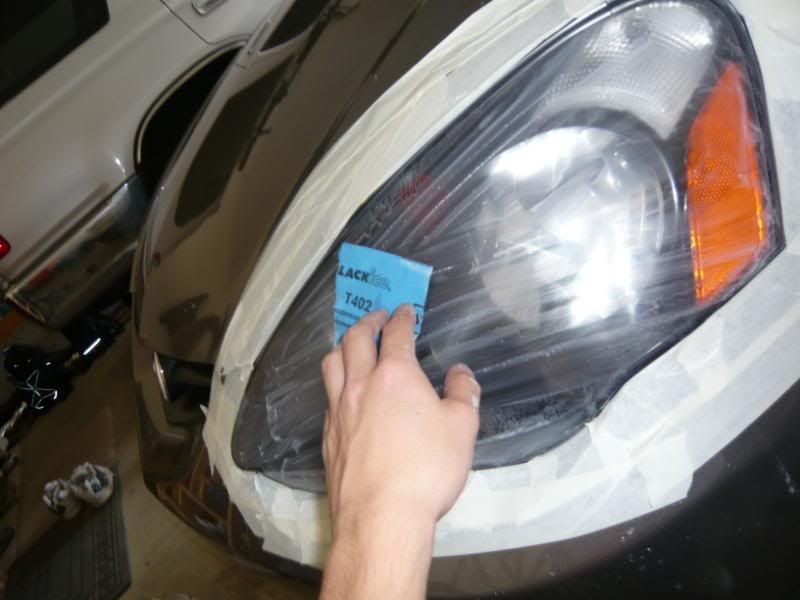 Result after sanding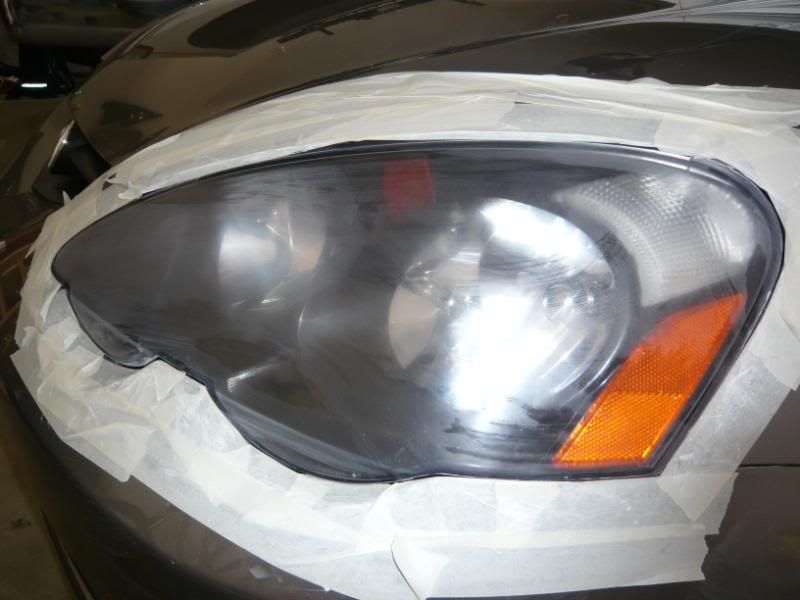 Step 6
use your power polisher with a 4" foam pad and use a circle of Plast X and spead a nice even coat of polish over your head lights.