·
i haz gold plated diapers
**IF YOU DO NOT FEEL COMFORTABLE DISCONNECTING CABLES AND CLIPS AND WHAT NOT, PLLEAASEE LEAVE YOUR DASH THE WAY IT IS. IF YOU DONT KNOW HOW TO REMOVE THE PARTS NEEDED TO REMOVE DO NOT TRY THIS, YOU WILL END BREAKING SOMETHING**
service manual for 02-04 borrowed from k20a.org, just print pages 1033-1037 and whatever else you dont know how to remove, just scroll up from page 1033 ...
http://downloads.hondatech.info/Auto/Manuals/RSX/Ab0VE.Acura RSX (02-03) Service Manual.zip
I have been wanting to contribute to Clubrsx for a while, so here we go. i hope this helps out many since i havn't seen one done, so this is for the people wanting to do the tan to black interior swap, for people who want to repaint or for whoever wants to relocate their k-pros for theivery purposes lol or just for the hell of it.
*if you need any help or questions feel free to ask, i have no problem helping a fellow member, pm me, ill get back as soon as i can to answer*
i removed the dashboard, removed the cover off the beam and put the cover back on my own beam.
tools needed:
-screw driver(a short stub, regular one, optional:12 inch one if removing the dash cover)
-flat head
-rachet wrench(will add socket numbers, im assuming 8mm,10mm and 14mm)
-t-30 Torx bit for the steering wheel airbag and ground screw by the shifter
-pliers for those hard to take out clips
things that should be removed before the process:
-*NEGATIVE BATTERY TERMINAL, BECAUSE YOU WILL BE REMOVING SRS PLUGS, SO WAIT ABOUT 15MINUTES AFTER DISCONNECTING THE BATTERY
-seats
-fusebox cover and steering rack cover
-a-pillars
-steering wheel and steering rack
-steering wheel covers
-cluster
-glove box
-passenger side airbag
-ecu cover
-a/c controls optional, unless its also being swapped
-radio and dash kit
-center console
(the pic speaks for itself on what has to be removed, even though the second pic thats me putting the cover on my old beem lol but you see whats removed)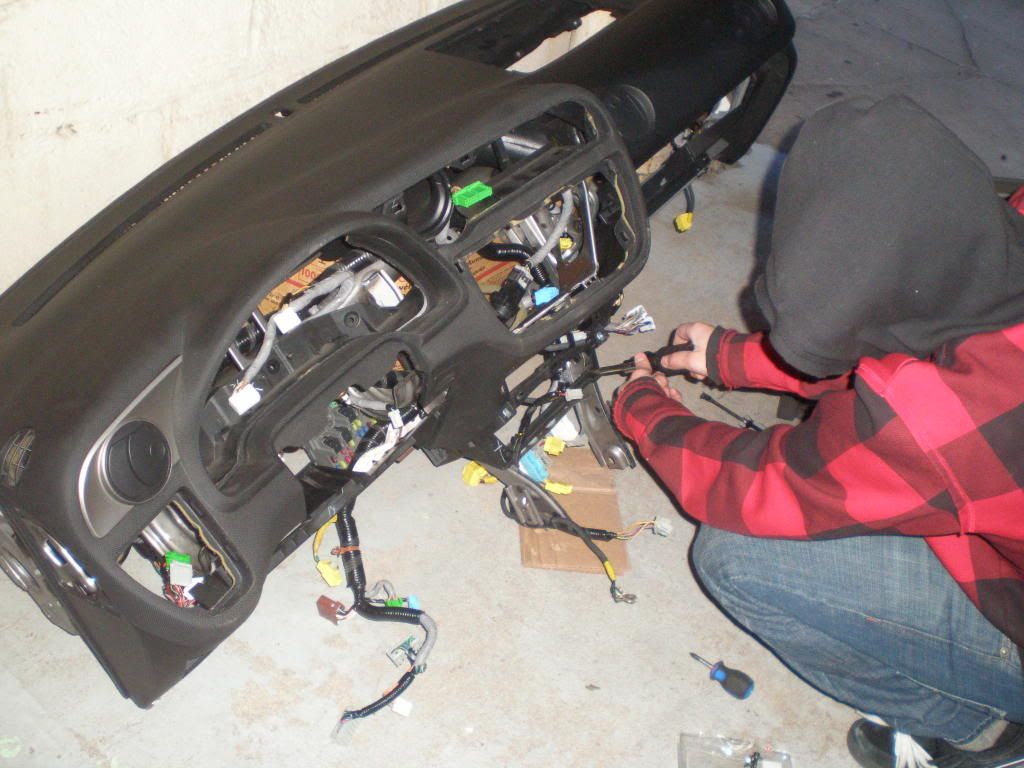 alright lets get this started, here are the location of the clips that need to get disconnected, make sure they are disconnected so that you are able to pull without getting stuck looking for whats still connected.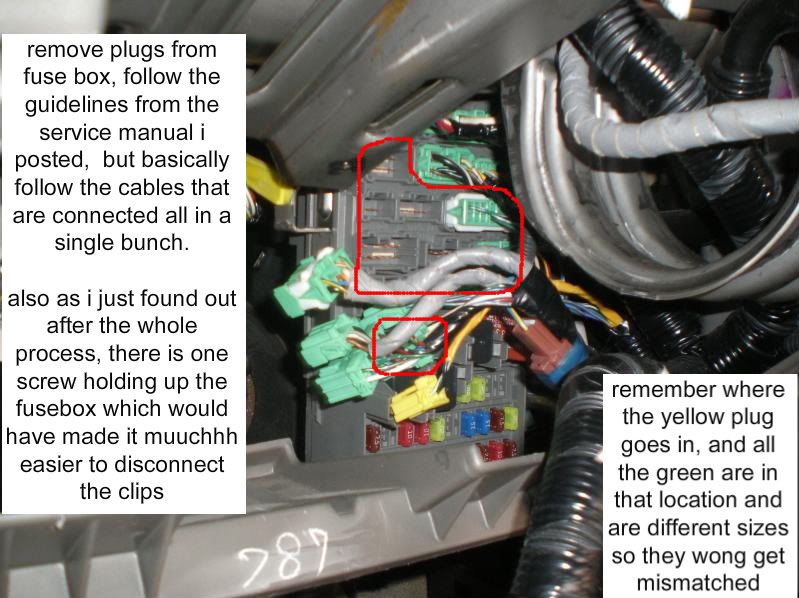 *there is also two yellow plugs on the left side from the srs component you have to disconnect behind these plugs in the center in the bottom pic(second pic is the way it looks)*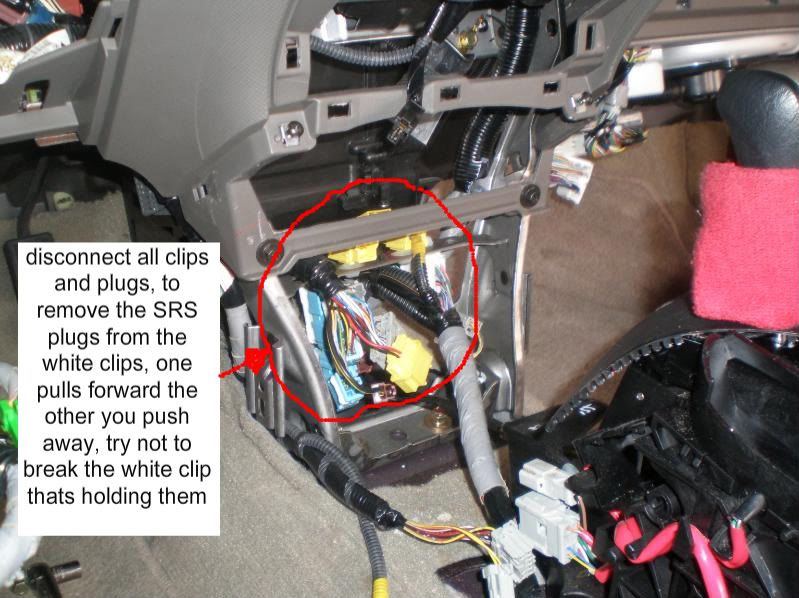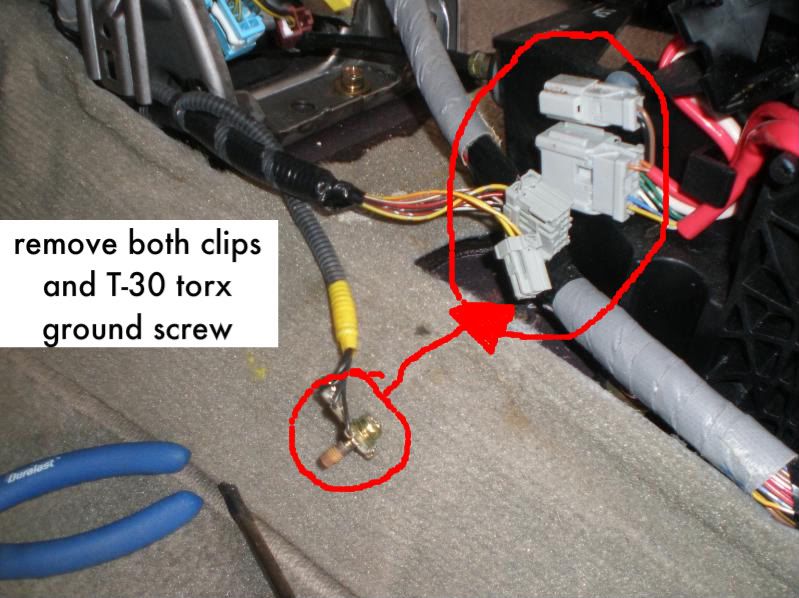 this is located when laying down facing up at the dash to your right-->>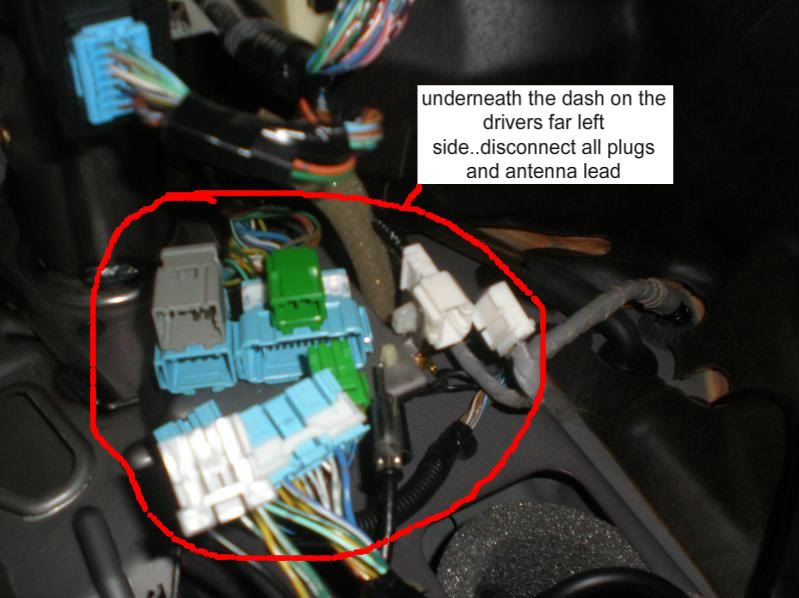 (ill have more pics of other things also, like i said contact me if anything)
locations of the 7 bolts that need to get undone
driver side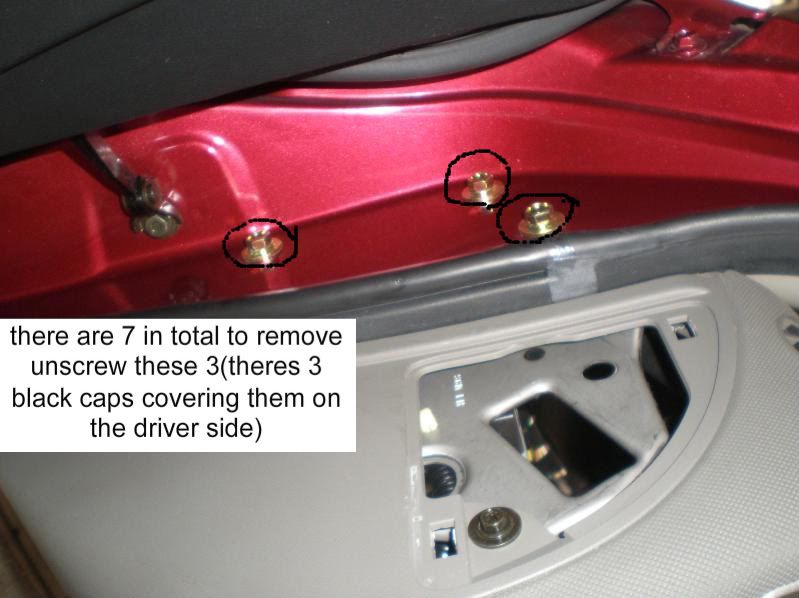 center console area
left side
right side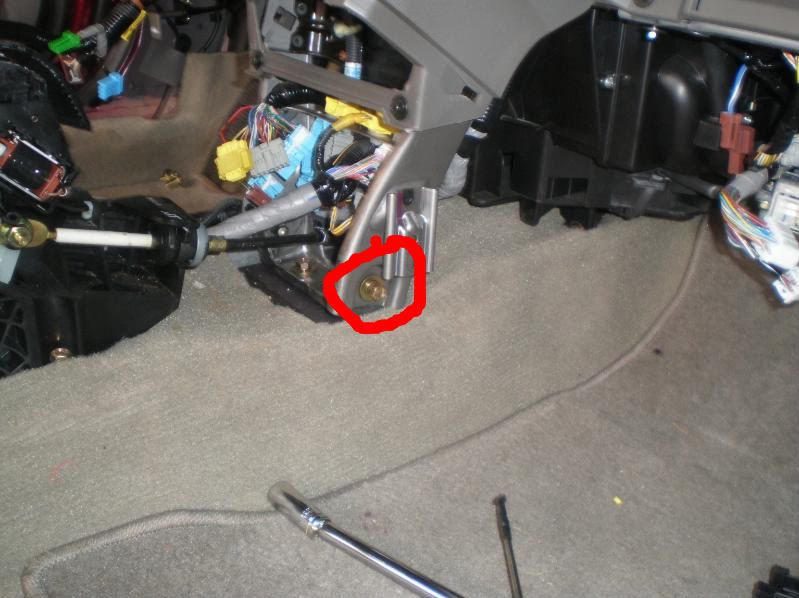 passenger door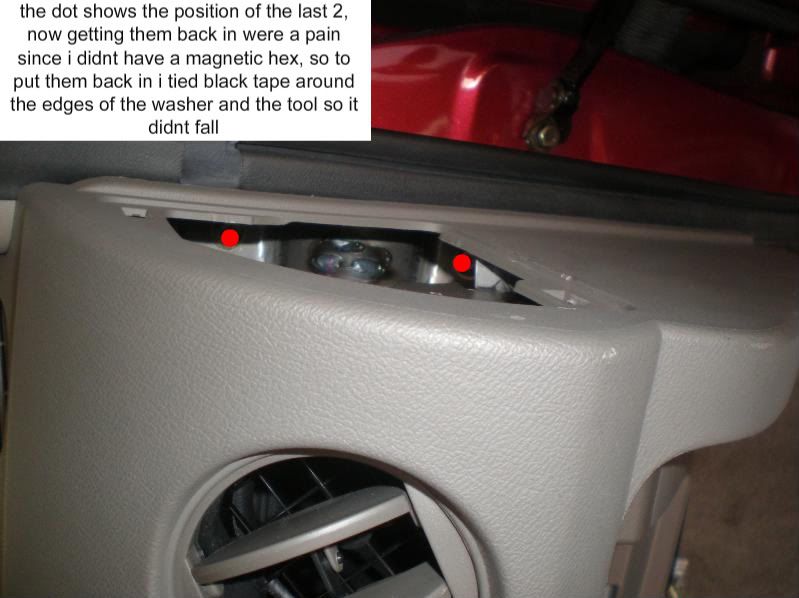 then with the help of 3, 2 people lift out while the 3rd person makes sure cables aren't being pulled, heres the end result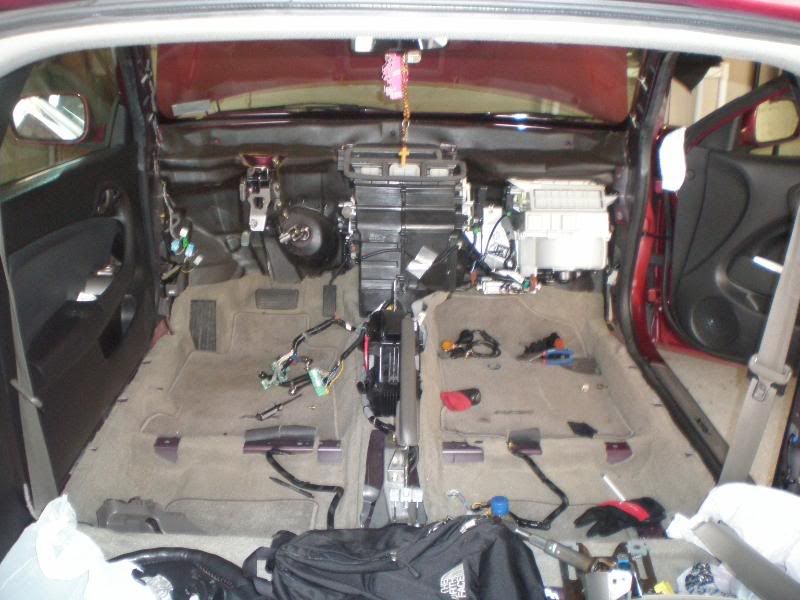 **update after this coming soon** PM for any further steps