Discussion Starter
·
#1
·
I'm not responsible for any damage
this is the way i did it and it went well for me. If you did it differently, that's great congrats on getting them on.
Lets start with the rears.
Jack up the car and take the wheels off.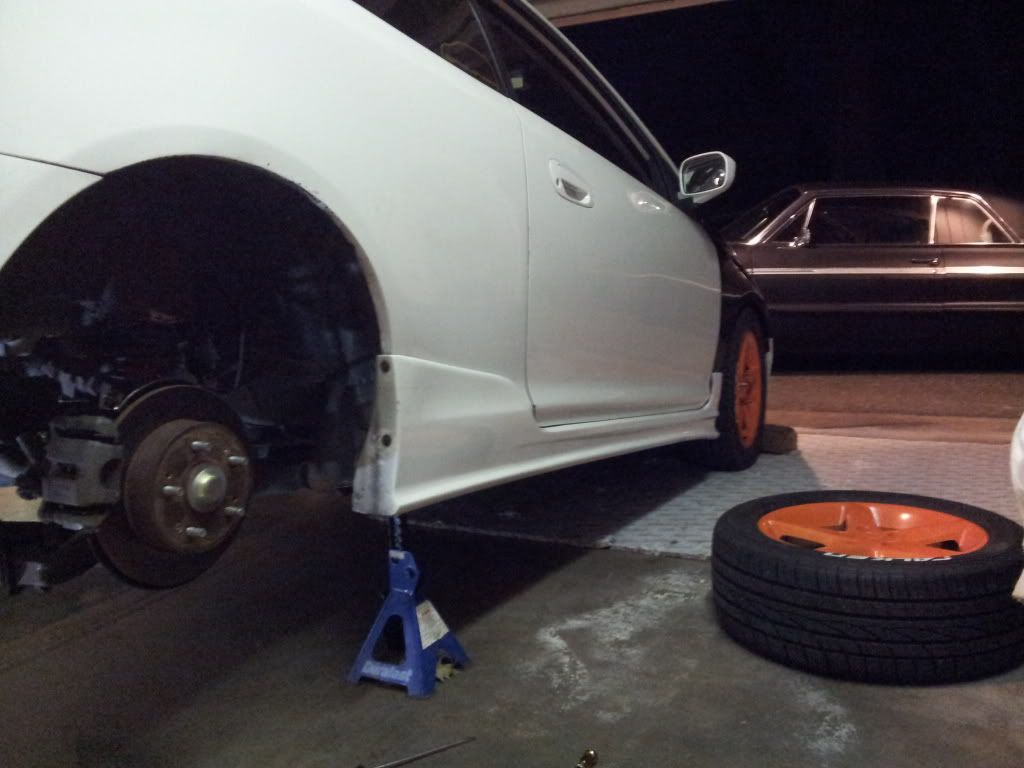 Now take off the calipers (14mm for rsx/ep3)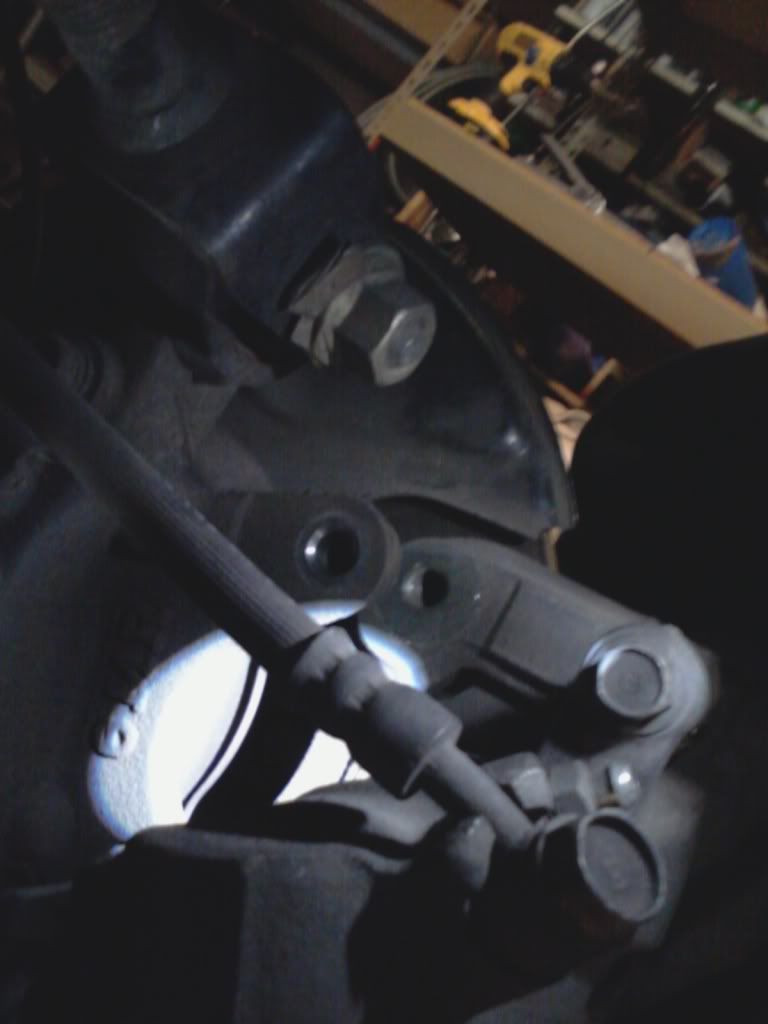 Now the e-brake cable bracket (12mm for rsx/ep3)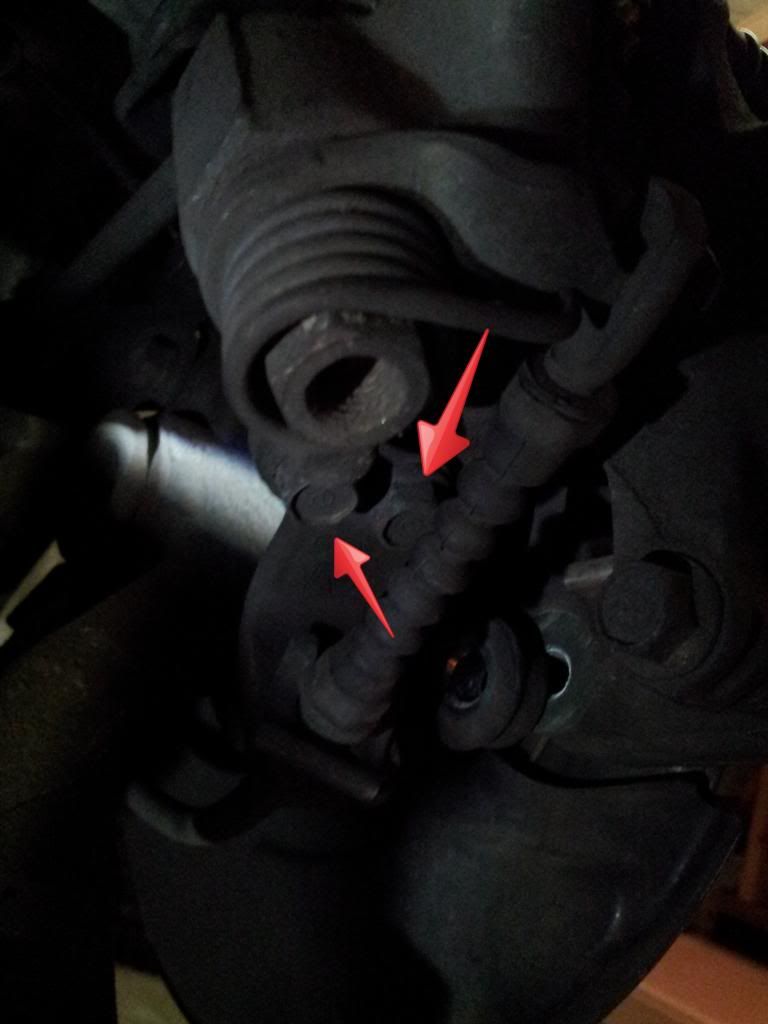 Pop off axle nut cover. Take off the axle nut (32mm for rsx/ep3) The slide it off, tap it with a rubber mallet if its stuck.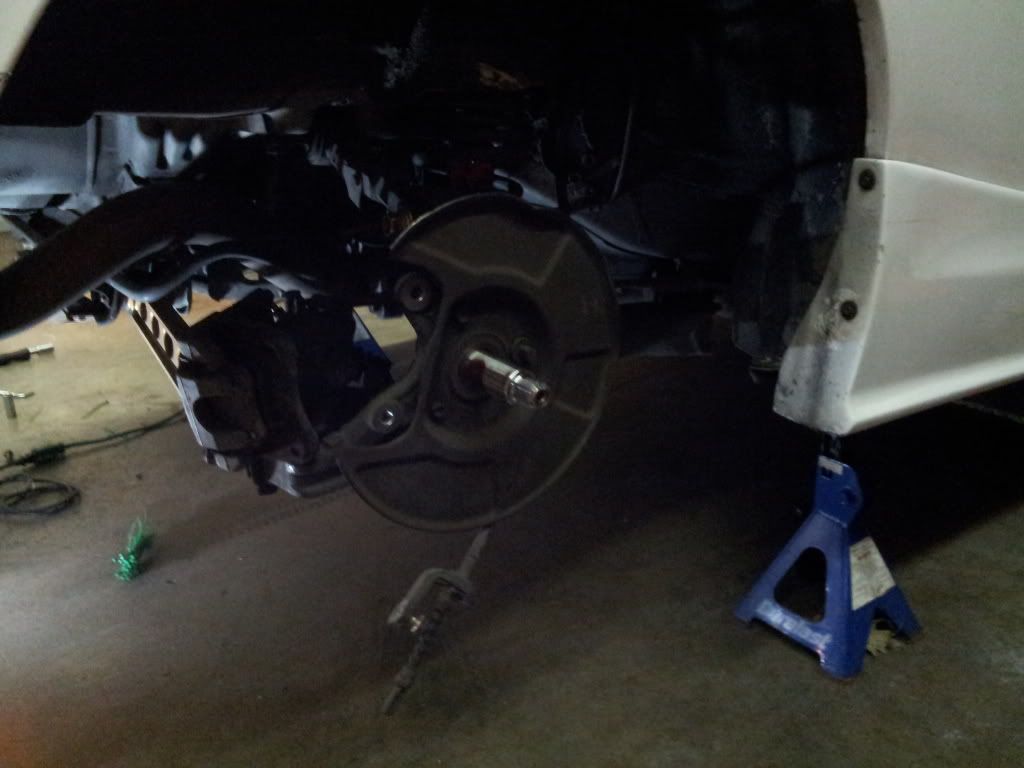 Next get a closed lug nut, put it on the studs and get a 4lb hammer and beat them out. Use 2x4s on either side to hold it up (not me BTW)
Comparing the ARP studs to OEM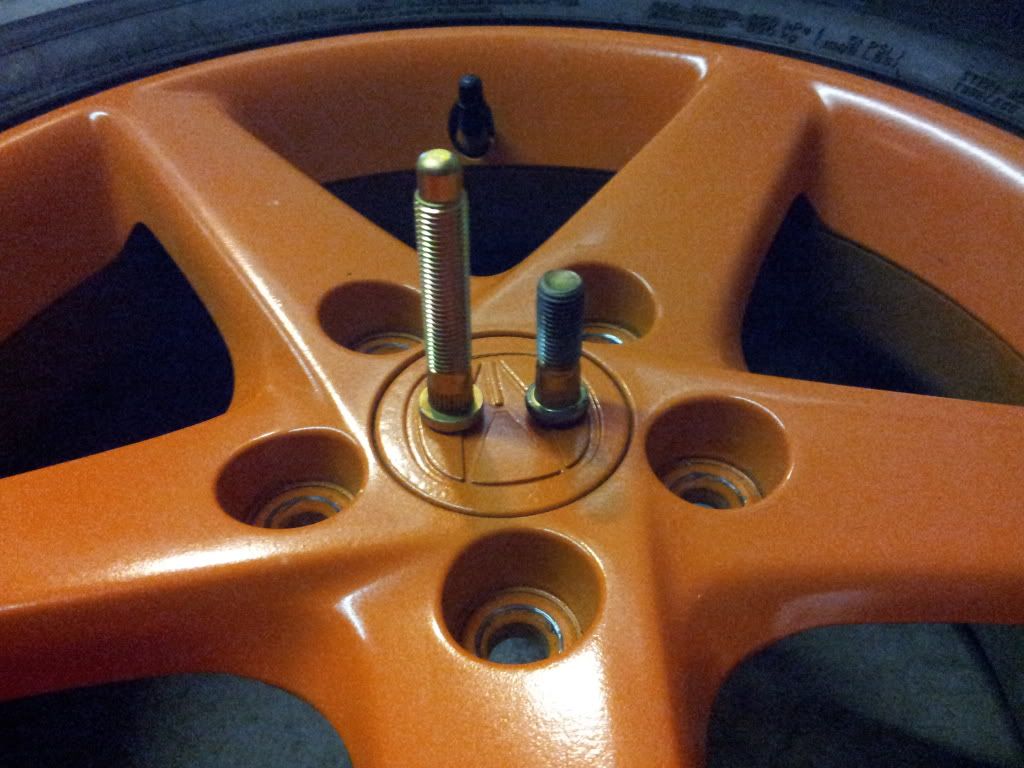 Now set your extended stud in. Using 2x4s on either side to hold it up again.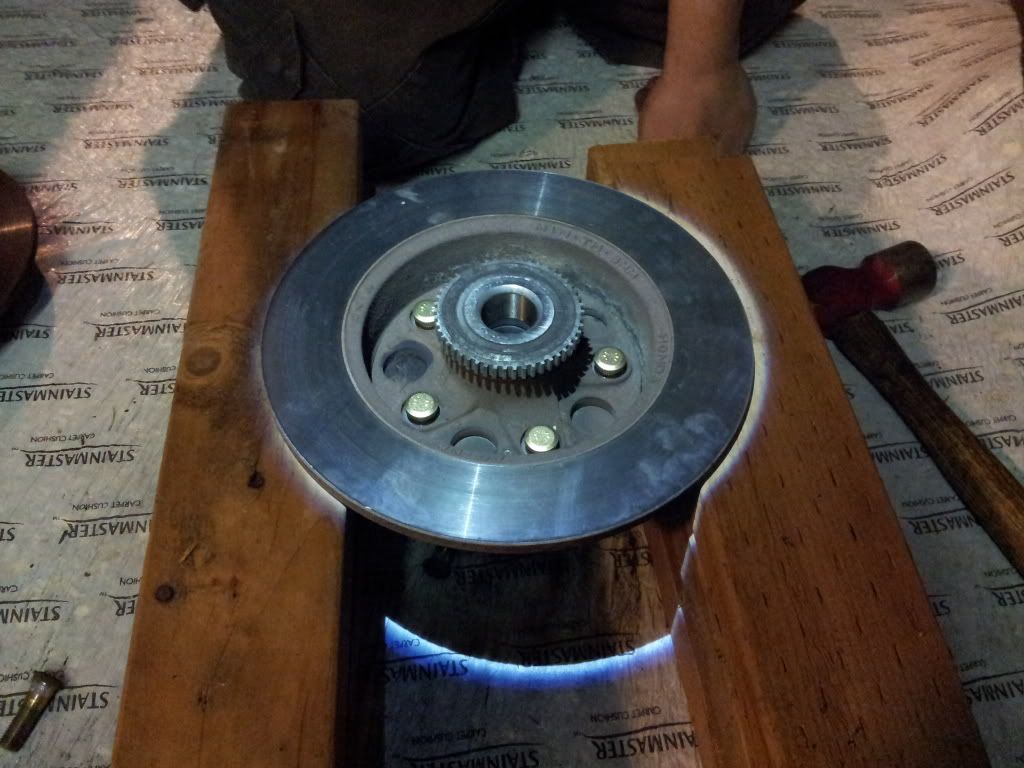 Get something with a lot of surface area to hammer them in with. I used an extension.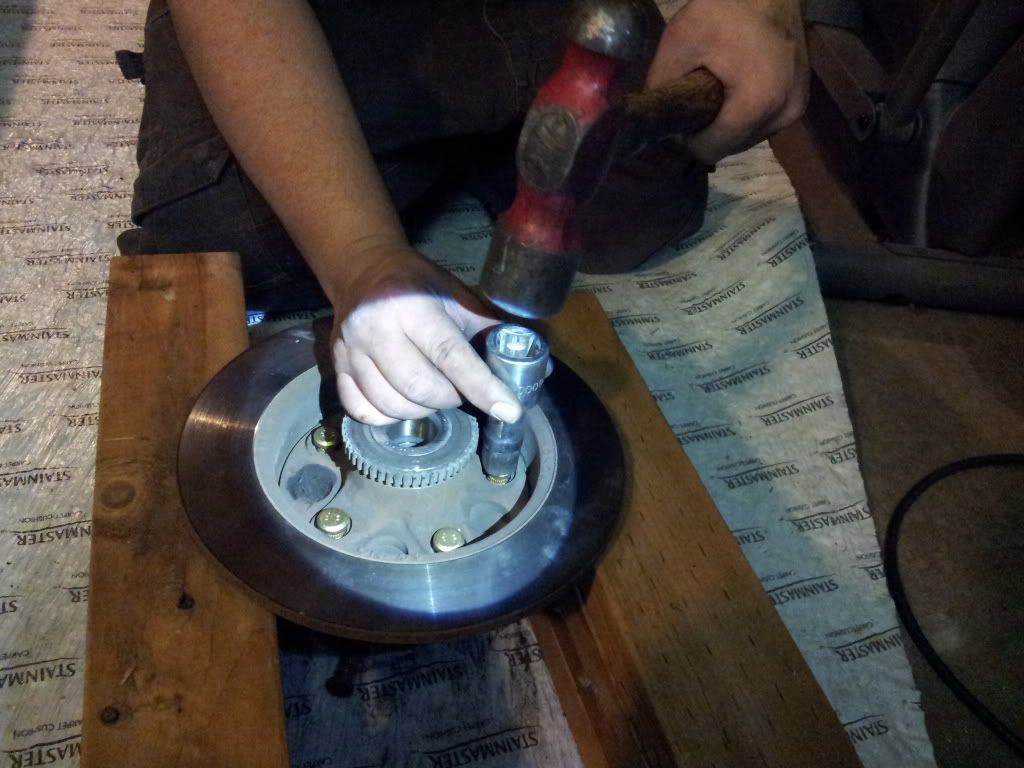 Always "double tap" to make sure the seat down all the way.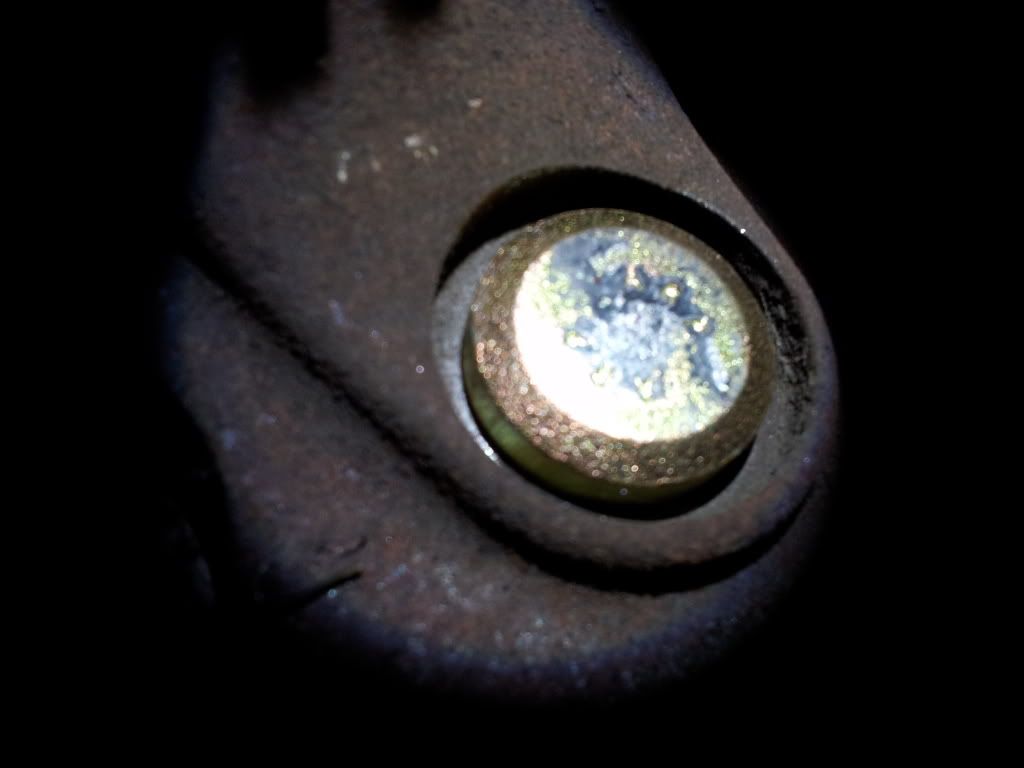 Looks like a birthday cake!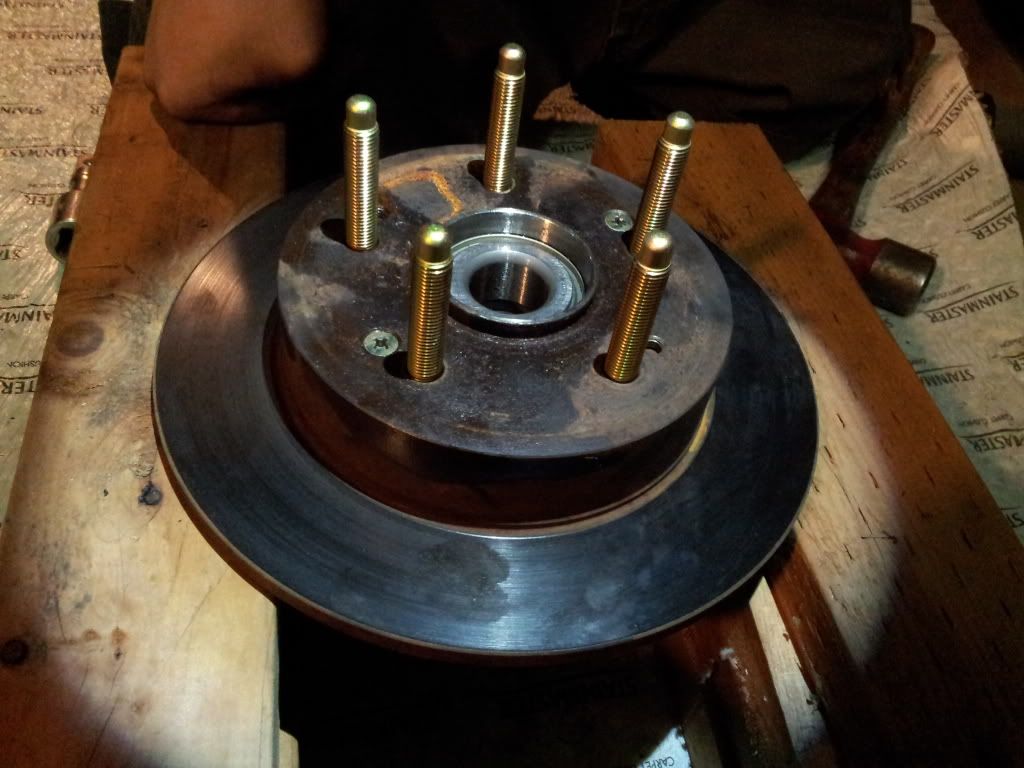 Lube, Put them back up. Mount e-brake bracket & calipers back on.
Add your spacers, if you have any.
***REARS ARE DONE***​
Now for the dreaded fronts.
Take off wheels.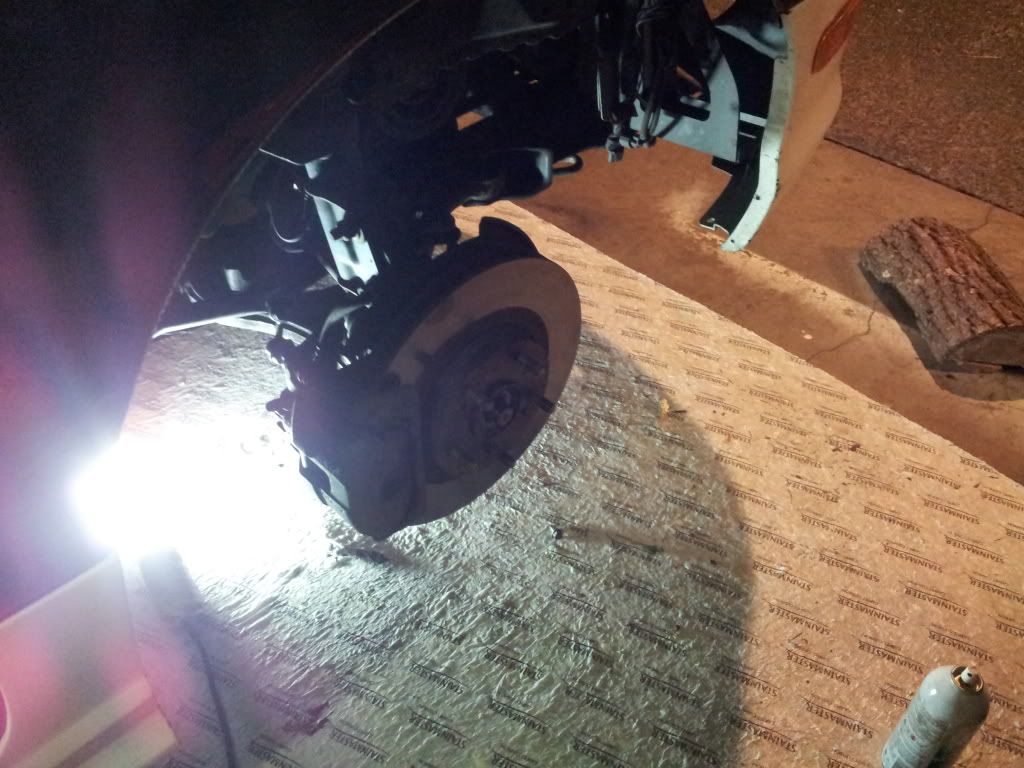 Take off the line bracket(12mm rsx/ep3)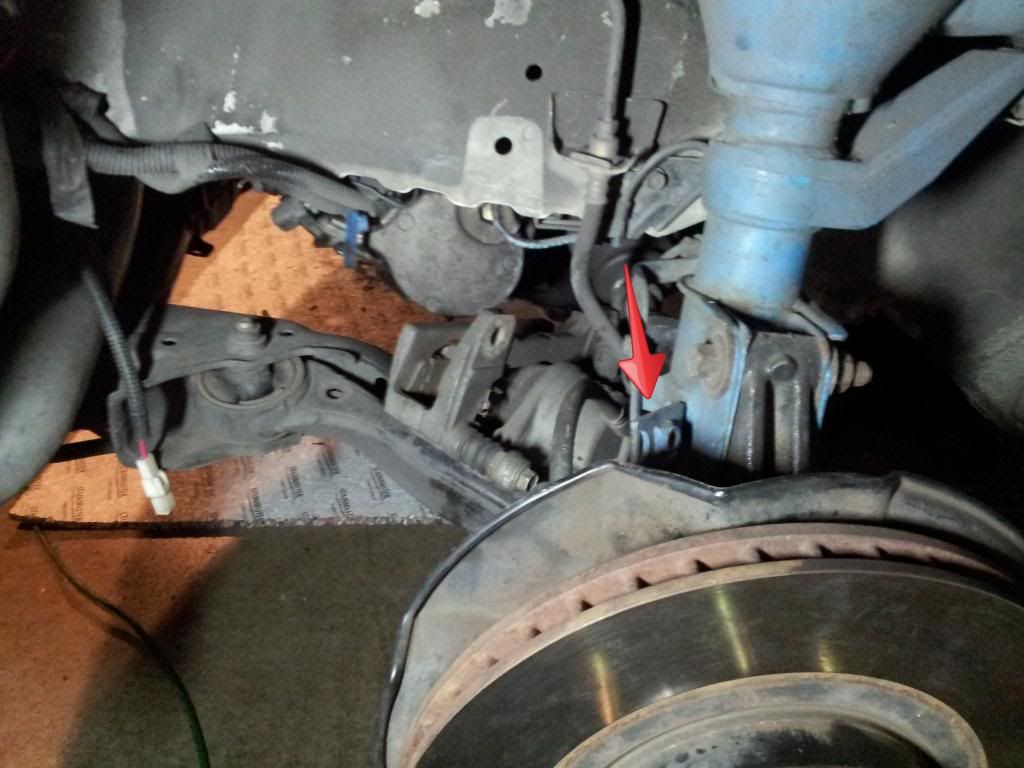 Take off calipers (14mm for rsx/ep3)
Take off 2 phillips screws holding rotor. Mine 1 of mine was a bitch and got stripped so I drilled it out and re-tapped it.
Take off rotor
Now there is two ways of doing this.
1.)Separating the hub like you are replacing wheel bearings.
If this is the route you choose click
HERE
for DIY.
2.) Cut a piece out of your dust shield, make a notch and boom.
Continue DIY if you got this route.
Cut your dust shield. I used a dremel and clean it up later.
Now pull out your grinder and start going at it.
Once you got some off check to see if you can get the OEM ones out. Use the lugnut and hammer to get them out.
Now grinder away till the extended ones fit in.
Use a STEEL nut or lugnut and an impact. This way is tough without an impact.
Or
Now you can either pound them in. Its not very good for your wheel bearings some people say. I did it and have no problems.
(that's me BTW)
Re-assemble everything.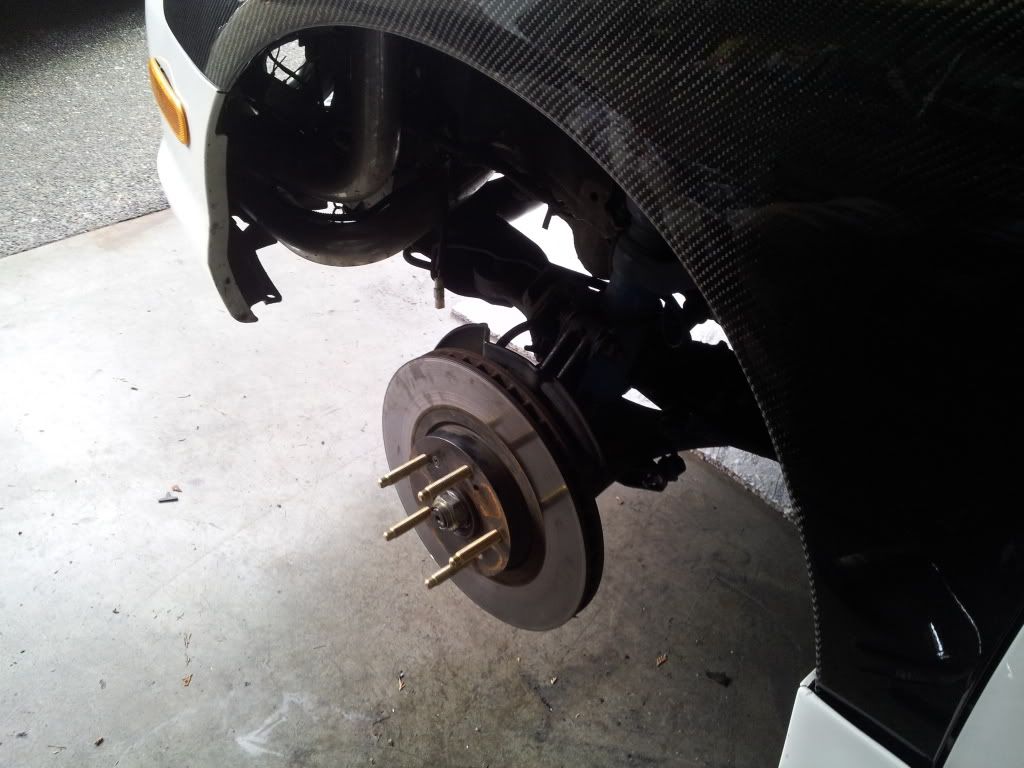 Add your spacers, if you got them.
Mount wheels on and drop it back down.
Your done congrats!​