Alright, so since every other post in here is like "I cant take my bumper off" or "it took me 2 hours to take my bumper off" I decided to do this nice little DIY while I was throwing on my CAI.
Supplies :
Phillips Head Screwdriver
Flat Head Screwdriver
Step One:
Open the hood, and using the flat head screwdriver, pop out the middle section of the 6 pins circled. Put the flat head in the groove that is on the pin, and lift. Then pull the female portion of the pin out of the bumper.
Step Two:
Time to get on the ground. Look under the left head light on the bottom of the bumper, and you should see 2 phillips head screws. Using the Phillips head screw driver, unscrew them. Make sure it is rather short, to give you some room to maneuver. There are 4 total, and the other 2 are opposite of the ones on the left, under the right head light.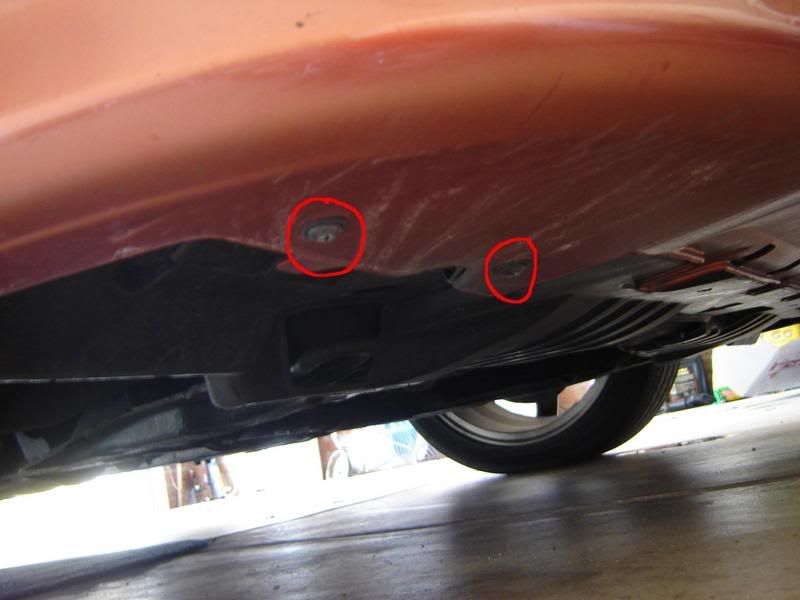 Step Three:
After those, Grab the flat head again, and pop the 4 push pins out from underneath the bumper.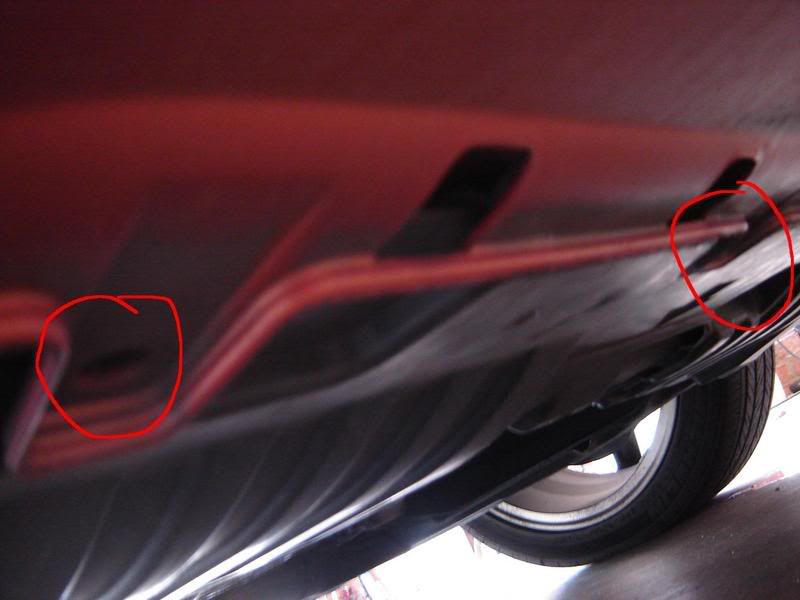 Step Four:
Wheel well. A Vertical Phillips head screw driver is in the bumper connecting it to the fender. Unscrew that, and the one in the opposite wheel well. Next, grab the flat head again, and pop the 2 pins that are directly underneath the screw on the bottom of the bumper.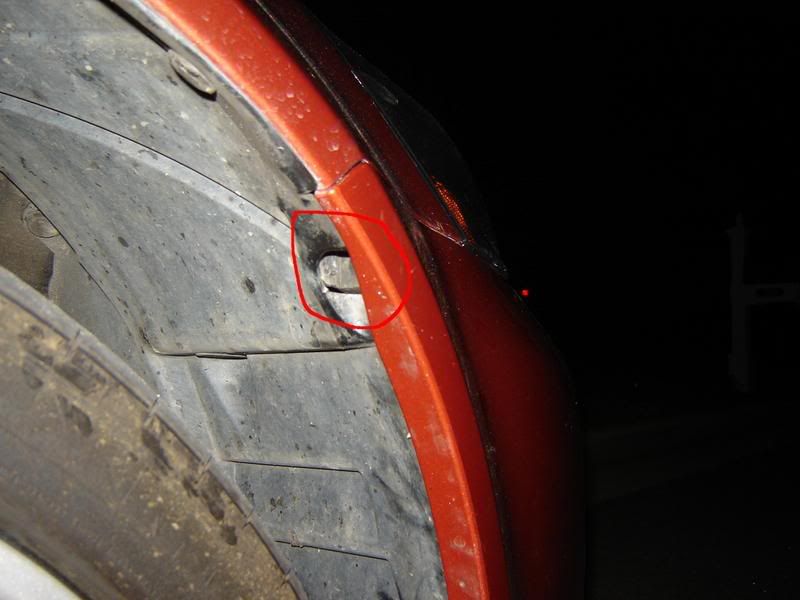 This should be all the connections that the bumper has to the rest of the car.
Step Five:
Pull on the bumper in the wheel well, letting it pop out. Next move under the headlight, and pop that section out. Do this on both sides.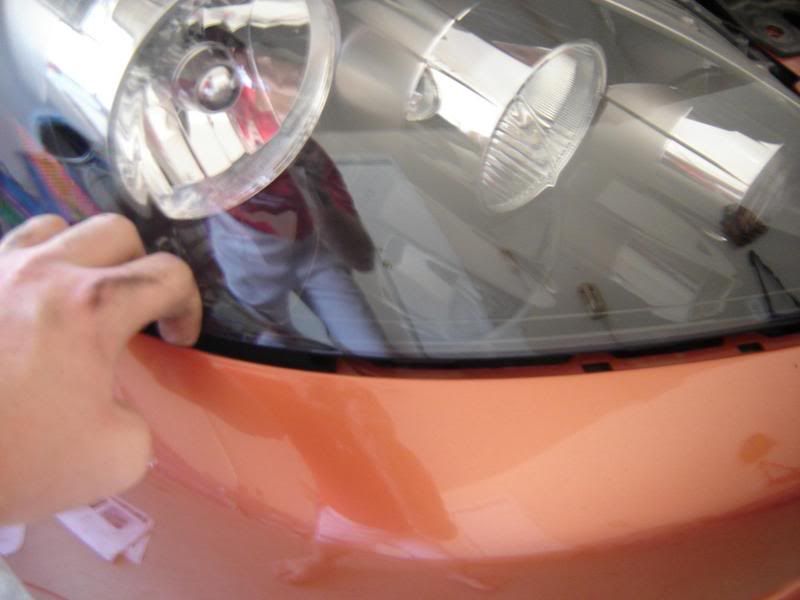 Should look like this when your done.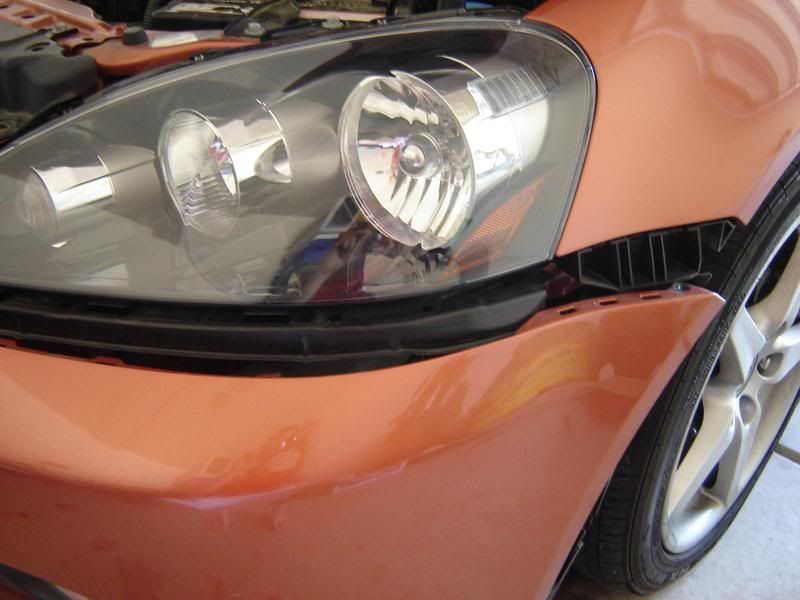 Step Six:
Your bumper now is ready to be set onto the ground. You can cover the ground if you would like, and gentley set it on the ground, working it around the hood pin.
Step Seven:
Fog light wires are next, if you have them.
Pull them in a downward motion to remove them. May require some force.
You are done, and you have access to everything you need for CAI, and other fun mods.
comments welcome
Happy modding
-- Chad