More Pictures on Page 3, Post #52; page 4, post #84
Background
I was looking around for a decent place to put a set of gauges and I could not find any mounting locations that I liked. A pillar is just way to ricey IMO and the cigarette lighter mount is too low and is only good if you're short, can barely see over the steering wheel and can actually see that gauge ( I am not tall by any means and airing on the side of shortness and that spot is even too low for me). The mount on the dash column looked like a good idea if you have ONE gauge but I would like to have more then that.
This gauge pod works for 2 1/16" gauges. Not sure if the 2 5/8" gauges would fit here.
Materials
- Climate Control Face Place
- Exacto Knife
- Wire (~25ft of 18gauge Wire)
- Wire Strippers
- Zip Ties
- Shrink Tube ( I used the one made for 18-22gauge wire)
- Electrical Tape
- Dremel
- Sandpaper
- Solder
Part 1 - Gauge Pod Setup
I started by ordering a climate control face plate from someone on another forum for $20. If you can't find one,
order one by clicking here;
its part number 79550-S6M-A41ZA or number 2 in the picture
Then remove the climate control panel from the car. Sorry but I do not have a picture of this step. I marked the places where you can find tabs. Remove the harnass for the A/C.
Then you need to get your self an exacto knife, sandpaper and a dremel. I do not own a dremel so I had to resort to a small hand saw. Start off by marking the locations of where the gauge mounts will be going. Then cut as close to the line as you can with out going over. Next use the exacto knife to remove more plastic then sand paper to finish it off. Test fit it with the gauge. You want it to be snug to hold the gauge in.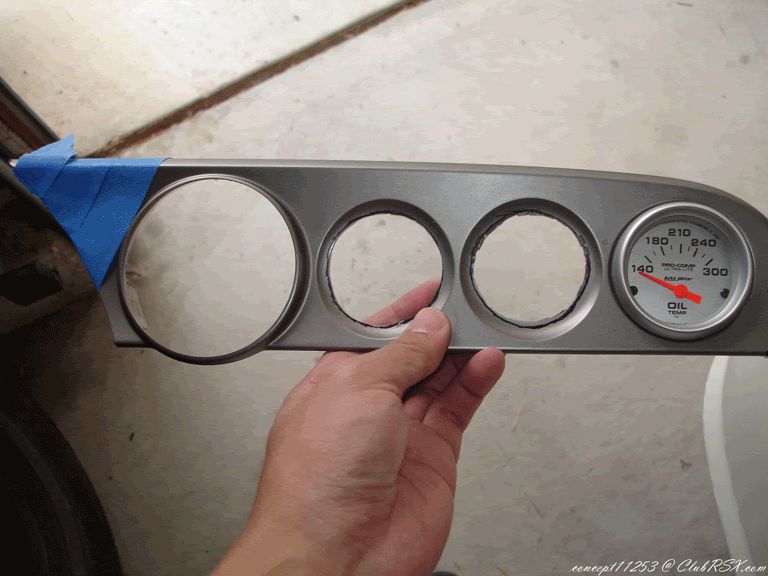 Then Sand down the excess.
Repeat for the other two holes.
Part 2 - Electrical!
Be Prepared to spend some time here, extending this harnass took me a hour and a half because I wanted to make sure I did this right.
Now comes the Tricky Part, extending the climate control harness. This is only necessary if you need the climate control panel. If the rsx is your track car for some reason
, this is probably not necessary.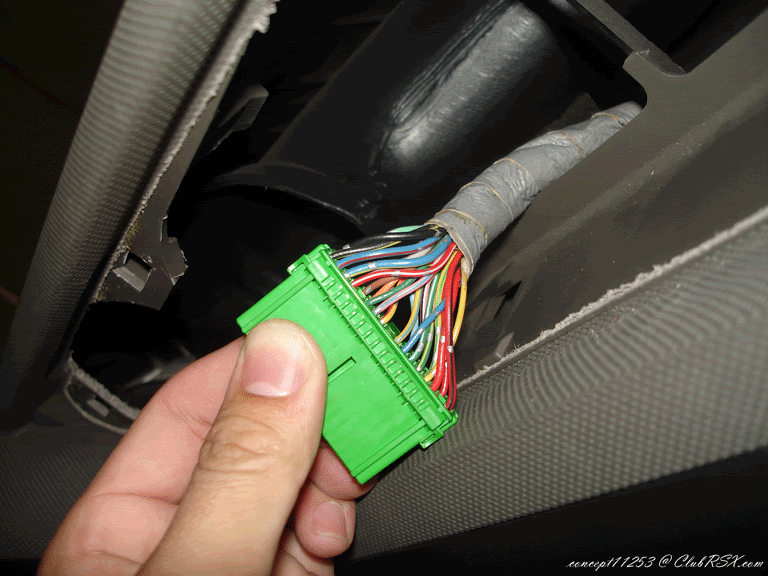 Start by measuring out a length of wire around a foot long. Next cut ONE wire ( Why One? It makes it easier to keep track of the color matching of the wires. On a side note, if you insist on just cutting the green part off, I would highly recommend you cut the wires ONE by ONE to prevent the connections from briding causing a short) from the harnass, strip the ends and then add in the length of wire. I would recommend that you solder it.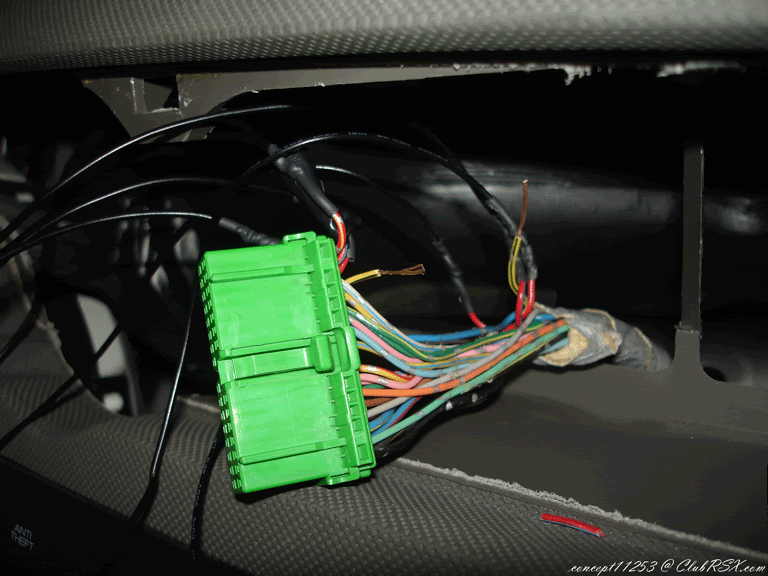 Repeat this for the rest of the harnass, untill you end up with something that looks like this.