I had a request for pics and a breakdown of how I installed an amp and sub to my stock RSX-S Bose system. I did this a while ago, so I'm doing my best to remember everything I did. Here we go:
1. Ran the power wire for the amp through the firewall hole behind the glove box. Here's a pic of the wire going through with a red arrow pointing at it(majority of the wire has a black plastic cover so it might not be as obvious).
And if you were like me and didn't know about those cabin filters behind the glove box, you might find this:
http://forums.clubrsx.com/showthread.php?t=350079&highlight=mouse+glove+box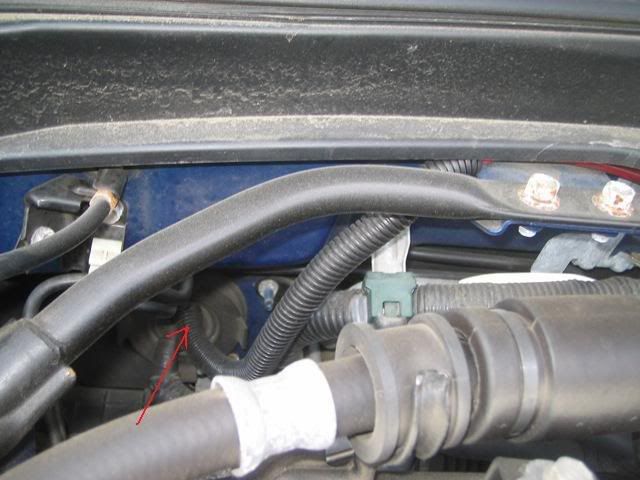 2. Next I found a location for my ground (brown) wire right behind the back seats under the carpet.
3. Here's a pic of my aftermarket amp. I'll explain all the wires next.
4. Here's a pic of the power wire (going into Remote), the lead wire (going into +12V) and the ground wire (GND). I'll show later where the lead wire goes.
*EDIT* If you read on to the second page of this thread, you'll see that someone noticed that the power wire and the lead wire were switched around. The power wire should be going to the +12v and the lead should be going to the Remote. It was weird how my sub and amp worked perfectly fine with the wires in either slot, but I changed them to the correct slots.
More to follow...