Discussion Starter
·
#1
·
First off, I would like to thank KevinG for helping out with this install. The time that it took us for this install was roughly around 5 hours, simply because we took our time and did everything the right way.
The tools/supplies that you will need are:
-Flathead screwdriver
-Phillips screwdriver
-Masking tape
-xacto knife/razor
-String
-Sidemarker template
-Dremel with numerous cutting wheels and grinding attachment
-Touch up primer
-Touch up paint
-12' of wire
-wire taps (8)
-wire cutters
-wire strippers
-tie straps (6)
First step is to jack up the car and remove the wheel. Next take off the Phillips head screws and plastic clips holding the fender liner in place.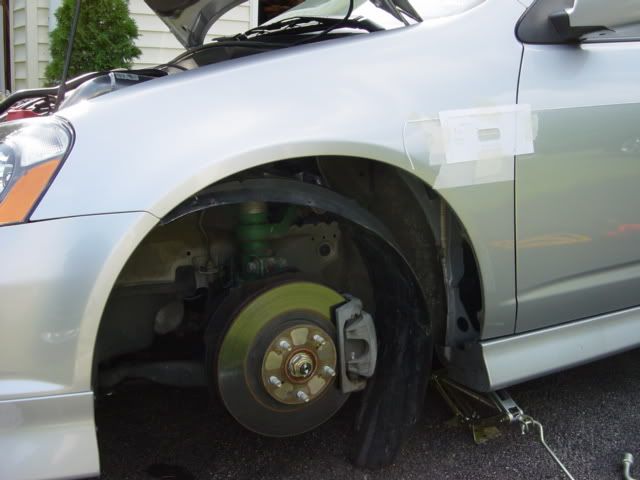 Next step is to apply masking tape in the area you will be cutting the hole and then pull a string on the curved part of the body from the door across to the front fender. Then put the correct side template over the sting and attach with tape.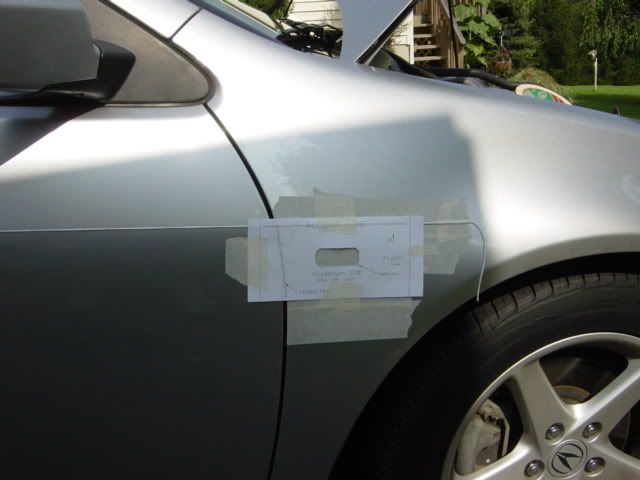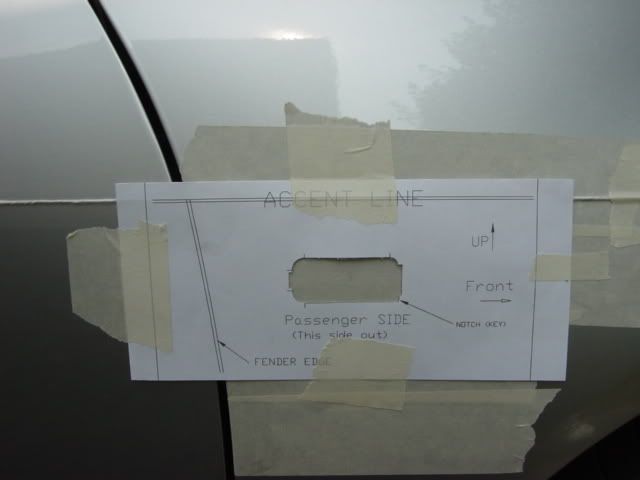 After everything is lined up with the body line and fender line, trace the opening with a pencil and it should look like this: