okay so i told someone i would make a writeup and here it is...this is for wiring up an OEM fog switch to a replica harness. it's pretty basic, you just need to understand the concept of how a circuit works. the pins on the OEM switch go like this:
pin 1-Power/Live wire
pin 2-Positive, this completes the circuit for the on/off function
pin 3-Power/Live wire for illumination
pin 4-Ground/Negative for illumination
pin 5-Ground/Negative for on/off function
there may be a common misconception, pin 1 starts at the BOTTOM of the switch and it goes up.
FIRST AND FOREMOST: ALWAYS DISCONNECT YOUR BATTERY!
1. cut off replica harness plug. this is what mine looks like, it has only 4 pins, and go like so:
pin 1-Power/Live wire
pin 2-Positive, completes circuit
pin 3-Power/Live wire for illumination
pin 4-Ground/Negative for on/off and switch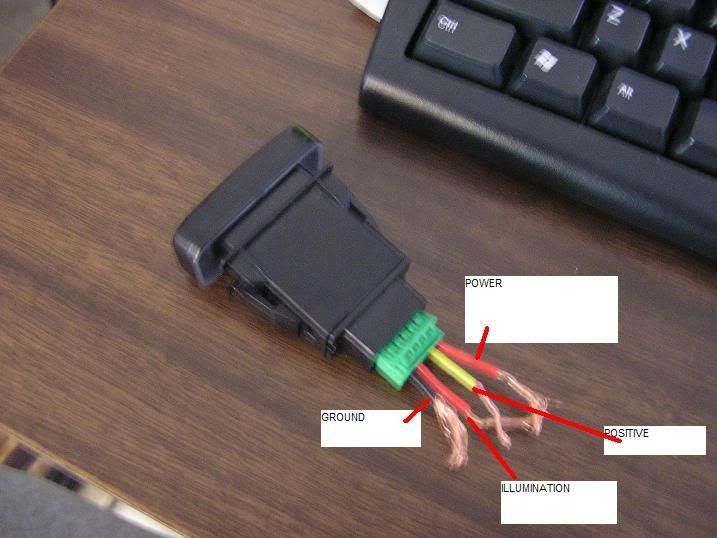 2. solder (for best connection) 5 16-18 gauge wires to the 5 pins on the OEM switch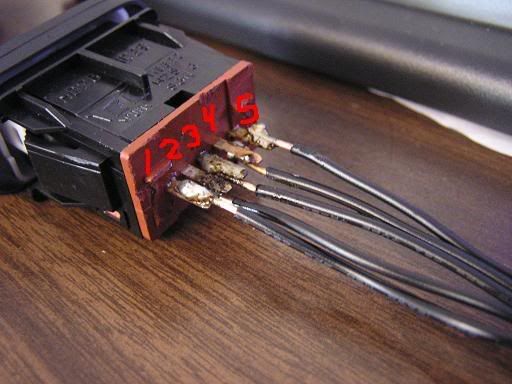 3. wrap electrical tape around the pins
4. Connect like so:
5---->this one goes straight to the ground bolt
4---->4 on replica harness
3---->3 on replica harness
2---->2 on replica harness
1---->1 on replica harness
you may have been able to use without the 5th pin, but i just wanted to be safe
5. once that is complete, you are about ready to push the switch into the slot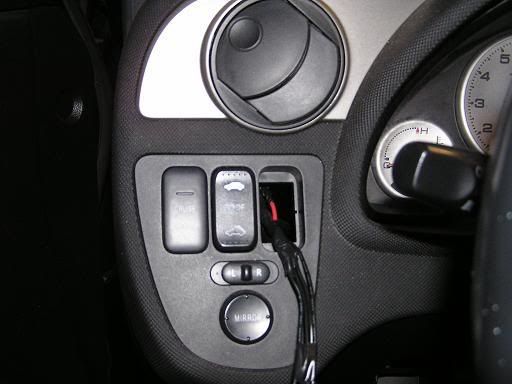 6. now push it into the slot
7. looks nice doesn't it? now with the lights on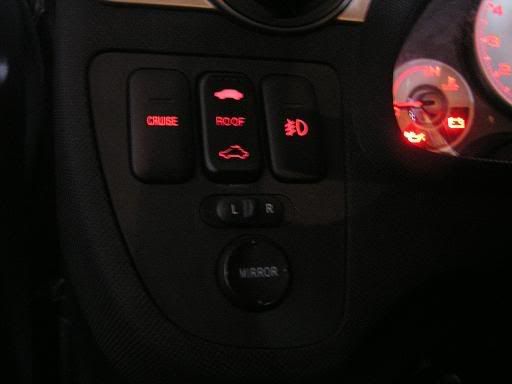 8. and now with the fogs on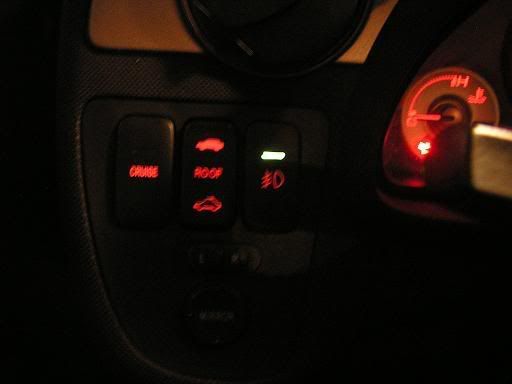 here is a picture of the ground bolt in case you were wondering where it was:
DISCLAIMER: may not work exactly this way with all replica harnesses, but same basic concept