Discussion Starter
·
#1
·
I been looking into getting some black Slipstreams but I wasn't sure so I decided to paint my stockies to give me a close match. This took me about an hour to do. I hope you enjoy the pictures !
1] Gather up the equipment that you will use for this DIY.
-sandblaster sponge
-brake cleaner
-index cards
-rag
-Krylon Semi Flat paint (2 cans)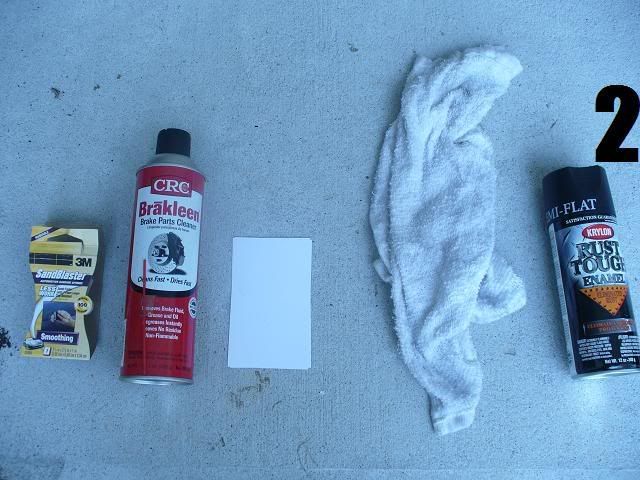 2] Now jack up your car and take the rims off. I did both rims at the same but you can do one by one if you feel safer having 3 wheels on rather than 2.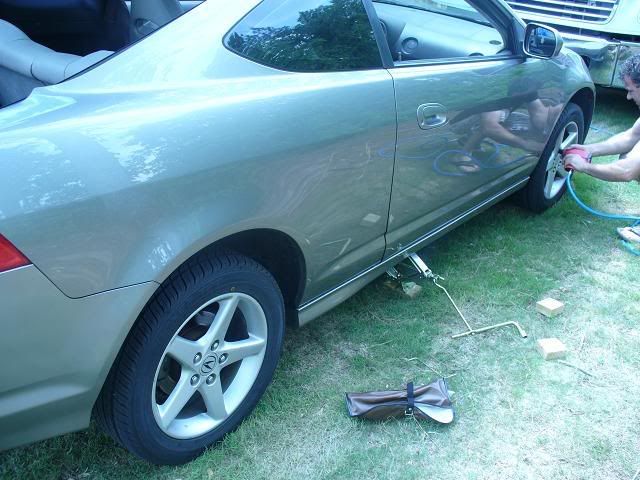 2a] This madsaka was a big help.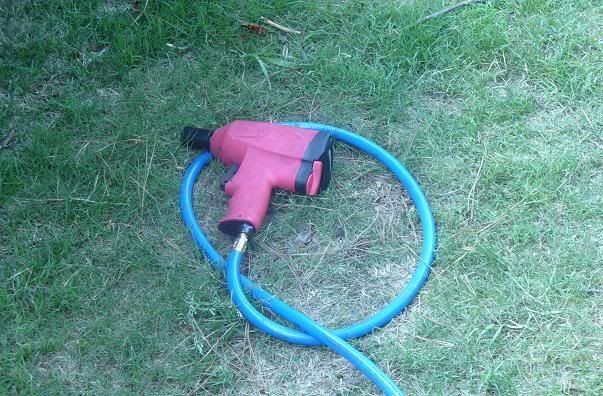 2b] SITTIN SIDEWAYZZZZ
3] Wash em down with the water hose, dry em, clean black smudges from brakes/fluids with the brake cleaner, and then sand them down to get the base coat of the rim.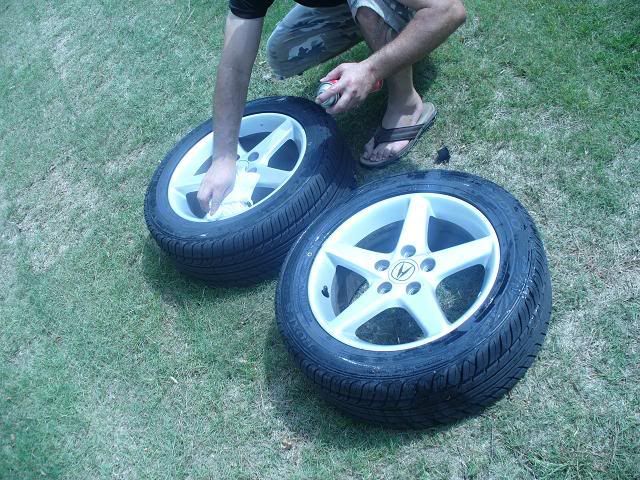 4] Put the index cards around the rim so the paint doesn't get on your tires.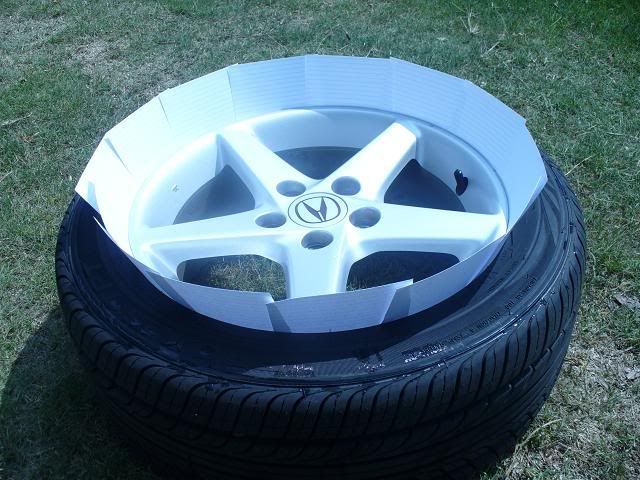 5] Bad weatherrrr ! Gotta take the rims in the garage to finish them up.
6] NOW PAINT AWAYYYY !! I did 2 coats of paint for each rim. I also didnt want to paint the center caps because I felt like it looked better that way then painted.
7] I let these dry in the garage and the mounted them back on.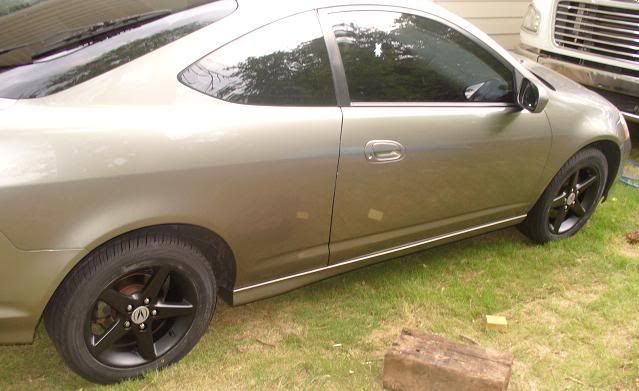 8] After the bad weather stopped for a little, rain just came out of nowhere. Gotta protect the fresh paint.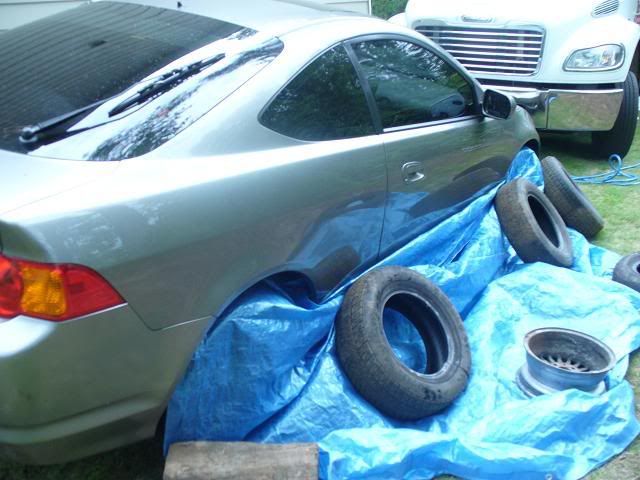 All comments and suggestions are greatly appreciated.