The Ultimate Guide to Installing Your Pioneer F700BT​
First off I would to thank Locotony and Harut82 for answering all of my questions prior to my install. :thumbsup:
Secondly, don't blame me if your car blows up.
If you have any questions on the install, don't be afraid to send me a PM.
If the pictures are broken or don't show up, PM me please.
Tools needed
:
8mm wrench
10mm wrench
Phillips screwdriver
Tiny screwdriver to pry one of the covers off.
Not necessary for the install, but highly recommended
:
Heat shrink tubing
Crimping tool
Towel/rag
Ratchet extensions
Zip ties
Dremel
Flexible ratchet extension
Patience, time, and hands of steel.
I found these following links VERY helpful during the install:
Pioneer F700BT install manual/owner's manual.
Car Audio FAQ
One more thing before I start, this install was harder than what I had expected. I thought I was going to finish in a few hours, it took me nine. This was my first install ever and I was taking my time making sure not to break anything. Overall, I'm glad on how it turned out!
On to the install!
First, I would suggest to disconnect the negative battery terminal with a 10mm wrench. I put a T-shirt over the terminal to make sure nothing touches it.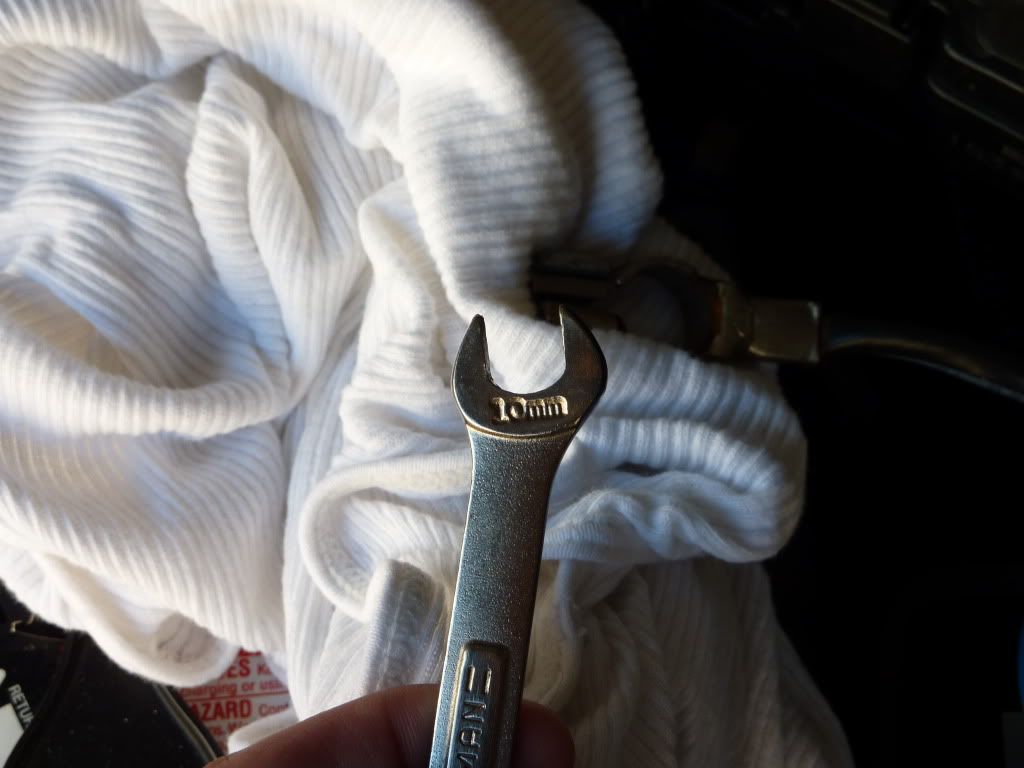 Take whatever you want to use to pry open the cover that is above the cup holder/penny tray. I used a tiny screwdriver.
Disconnect the 12V (cigarette? Can't think of the name right now) port.
Disconnected.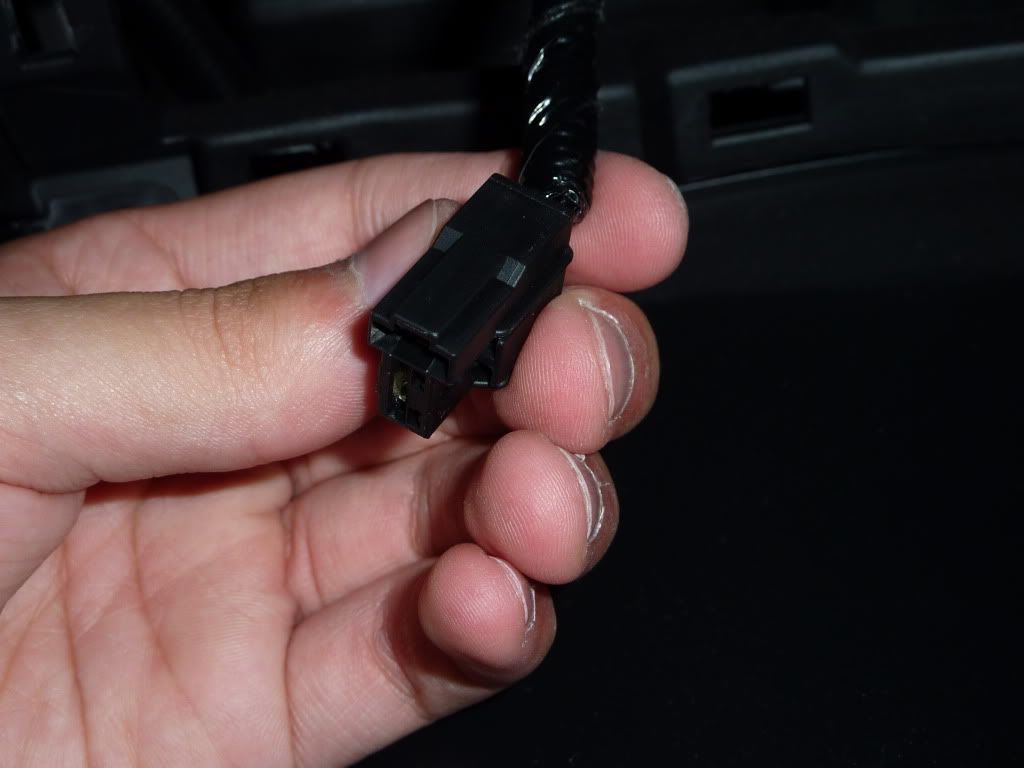 This part was a little difficult because I didn't have a flexible ratchet extension. What you can do if you don't have one is use a (3" or 6") extension to unscrew the bolts that hold the headunit in place. If all else fails use a 8mm wrench to loosen the bolts then unscrew them with your hand, this is what I did.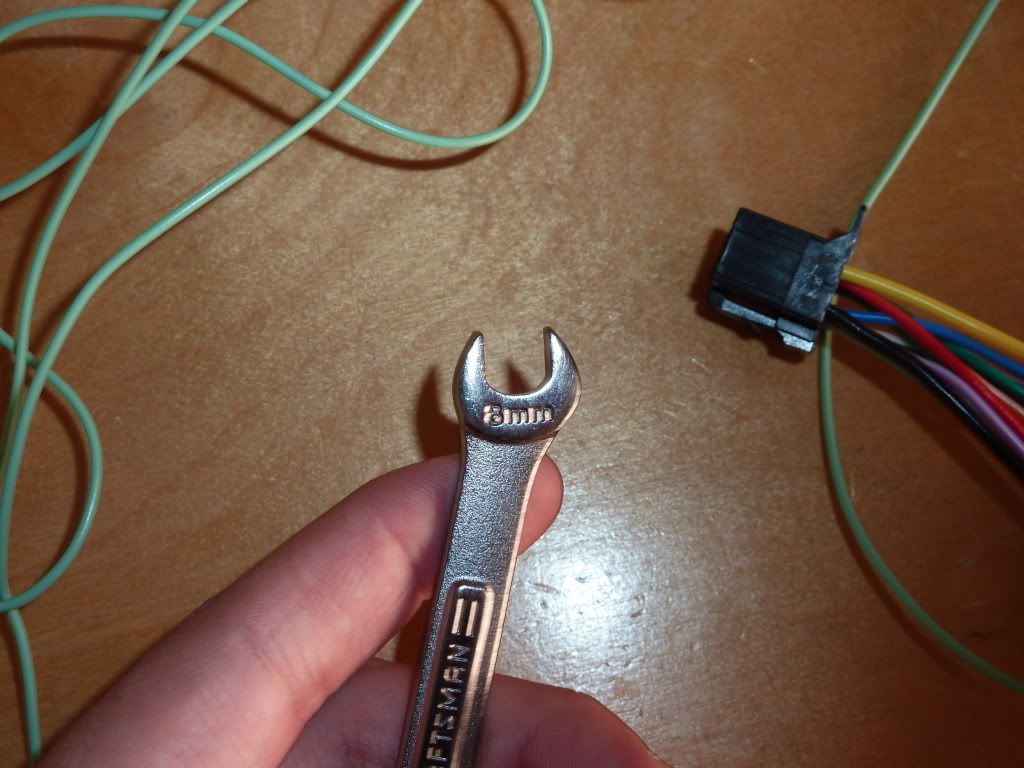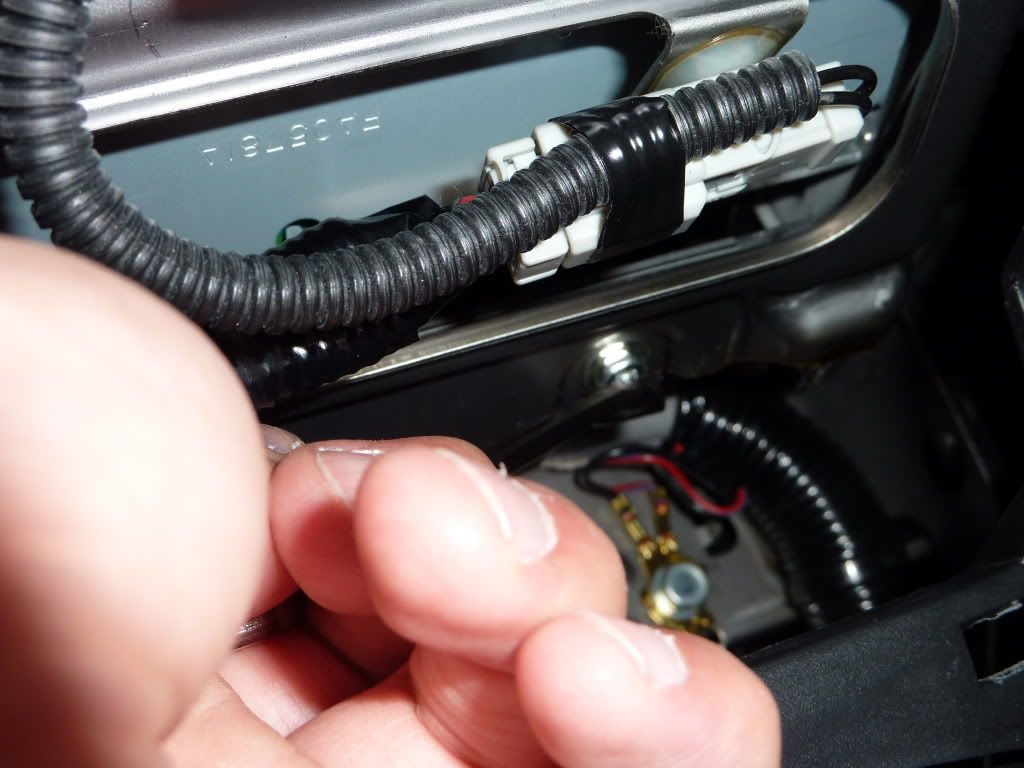 Both of the bolts removed.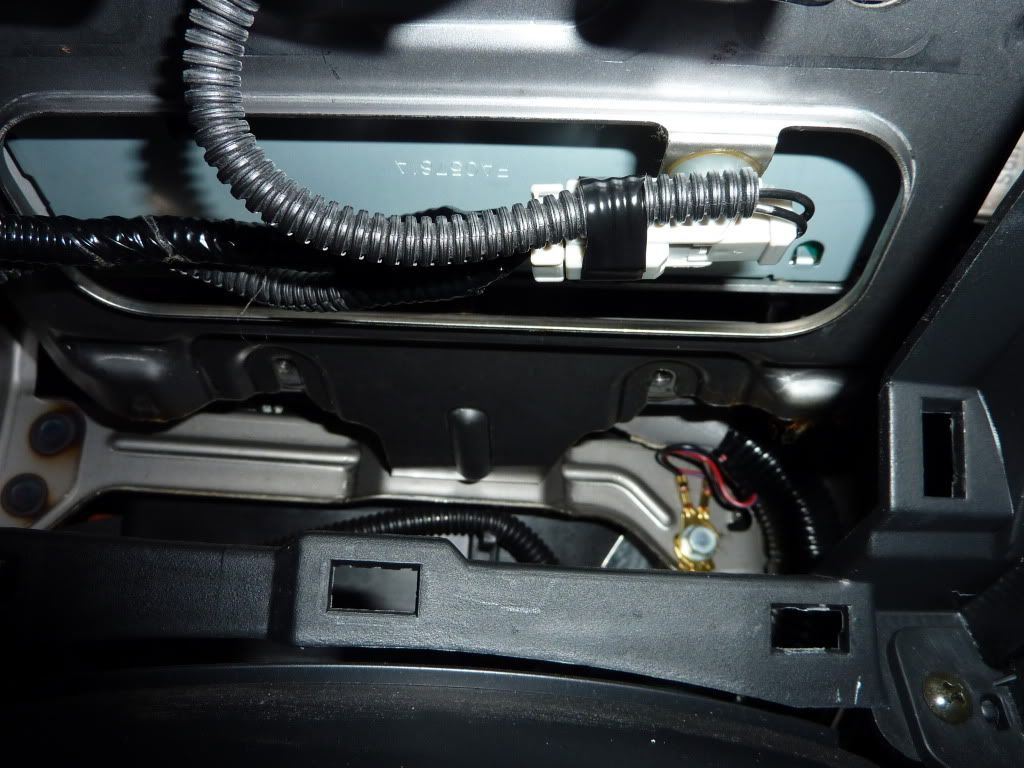 Now here comes the part that is the biggest PITA. I really couldn't figure out the best way to remove the Bose headunit. What I did was try to squeeze my fingers into the tape deck and then push from the back. The headunit is hard to remove, so don't be afraid to use some force.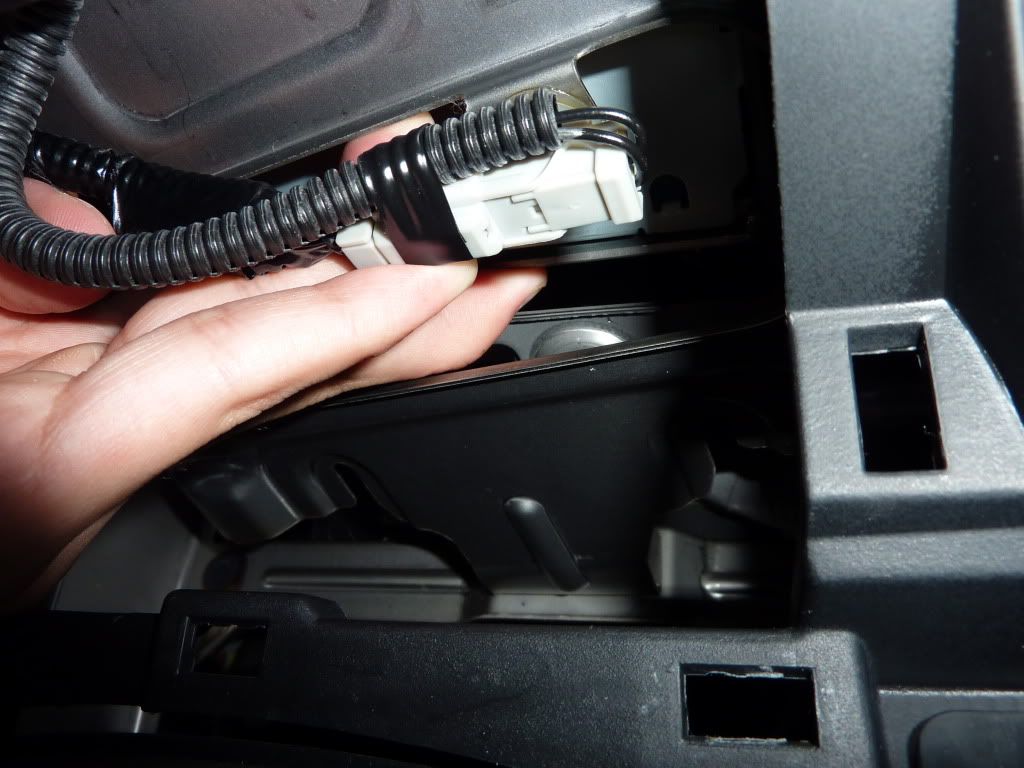 After 45 minutes of struggling...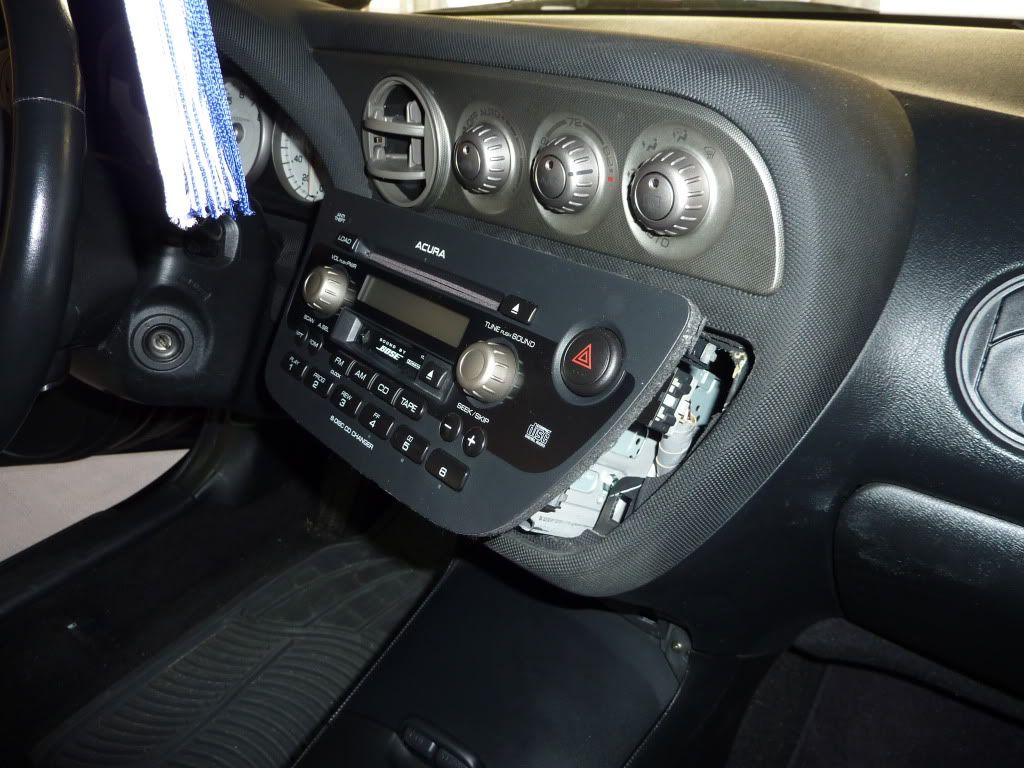 Disconnect the hazard switch.
Headunit removed!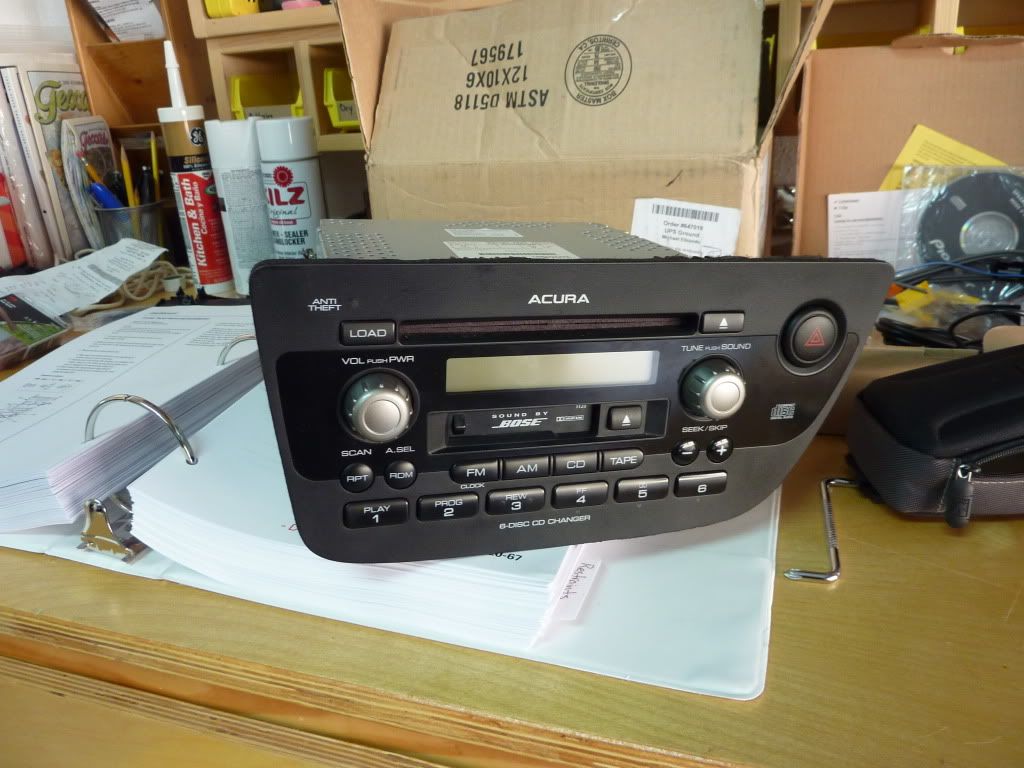 When you're about to remove the headunit, don't forget to disconnect the antenna and wire harness also.
You are going to have to take the headunit off of the frame, use a phillips screwdriver for this.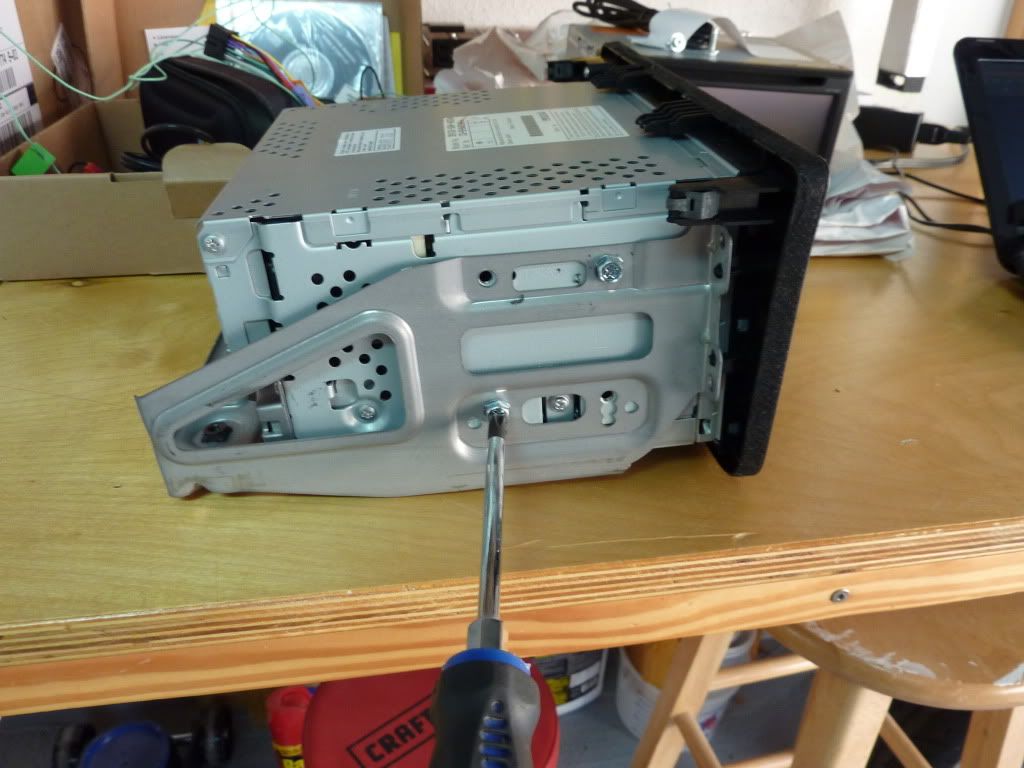 On the side where the hazard switch is, you can either remove the hazard switch or use an 8mm wrench to remove the top bolt.