Discussion Starter
·
#1
·
I just got these and installed them and I thought I'd write up a DIY since when I was searching for one, I didn't find one. The cheap VVME installation guide is very similar and you can pretty much do it that way or the Aftermarket HID installation guide on the site. This is my first write-up so bear with me...
http://forums.clubrsx.com/showthread.php?t=518857&highlight=Retro-Solutions
or the CRSX one found here:
http://www.clubrsx.com/cr/SSIIAFHID.html
Tools:
Flathead screw driver
Phillips Head screw driver
Pliers
10mm socket + 8inch ratchet extension for the 10mm socket
Extra:
Padded double sided stick tape
Thin foam material
Electrical Tape
Solder
1. Take off the bumper, there's six clips on the top on the black grille mesh, then 6 on the bottom of the bumper (4 in the middle, one on each side near the wheel wells, 4 screws (2 on the left 2 on the right) on the bottom of the bumper and a one screw in the wheel well. The clips come out easily with a flat head screw driver.
The wheel well is somewhat harder to get at, the screw is straight upwards, getting it back in is worse.
Screw, theres 2 next to each other on each side.
Clip, 4 next to each other, 1 on each side near the wheel wells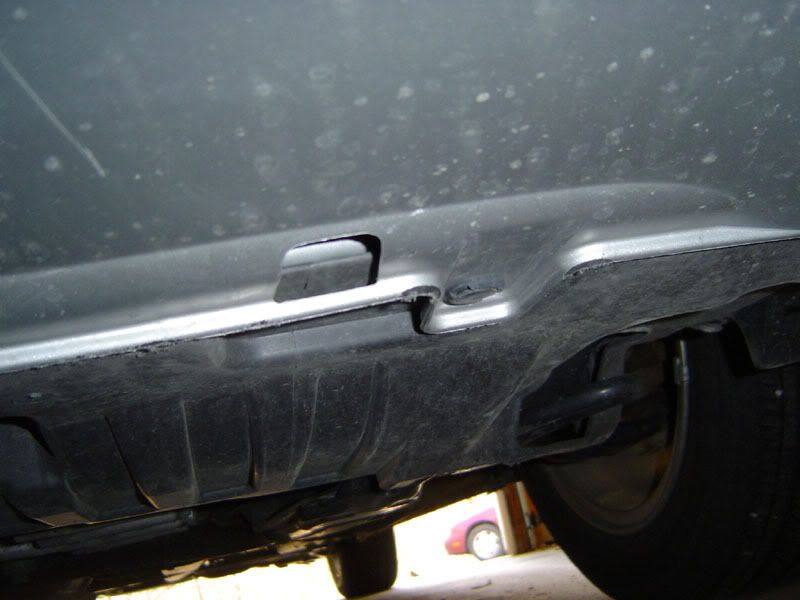 Removed Bumper
2. Time to remove the light, there's two screws on the top, one is a self tapping screw from what it looks like, when you screw it back in be careful, I think I stripped mine. Then there's one on the side and one underneath the bulb where you need the 8 inch extension.