Ok guys I know a few of you have been wanting to do this and didnt know how to but here it is!
This DIY is to make your map lights work with your dome light when you open your door while being able to use your map lights normally when needed at night.
WARNING!
This modification requires the bulbs to be upgraded to LED! There is a dimmer box (idk the correct term but you all know what Im talking about) that slowly dims the lights when the car door closes and Im not for sure what the max current can go through it but it could be overloaded and burned up if not changed to LED. I AM NOT RESPONSIBLE FOR ANY DAMAGE DONE WITH THIS MODIFICATION. It works great for me and I enjoy it and have no problems with mine if it is done correctly.
STEP ONE:
TAKE COVERS OFF THE DOME AND MAP LIGHTS USING A KNIFE AND GENTLY PRYING OFF. ON THE MAP LIGHTS PRY IN THE MIDDLE NOT THE OUTSIDES!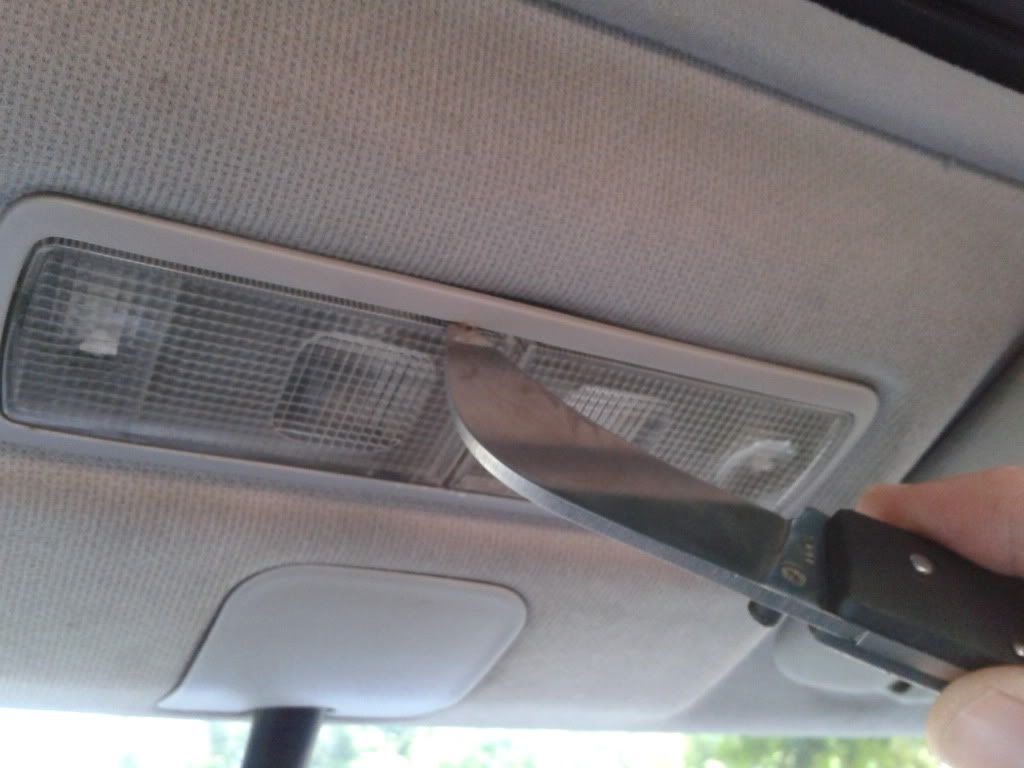 STEP TWO:
UNBOLT THE TWO BOLTS IN EACH LIGHT
STEP THREE:
UNPLUG CONNECTOR ON EACH LIGHT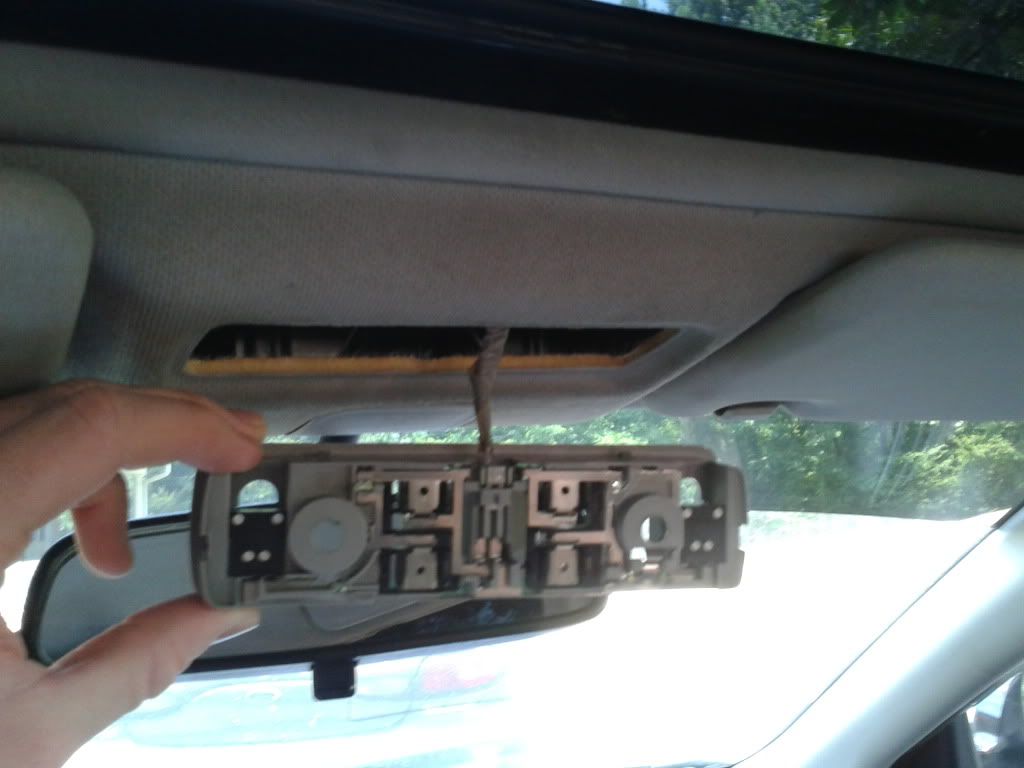 STEP FOUR:
RUN A WIRE FROM ONE LIGHT TO THE OTHER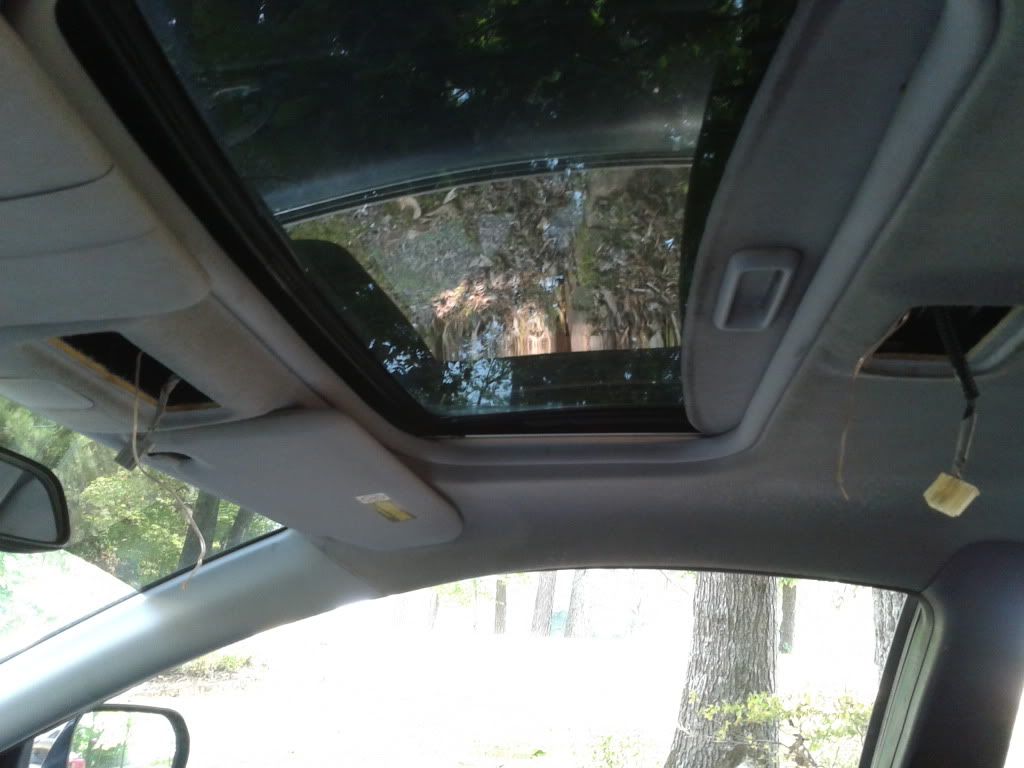 STEP FIVE:
GO TO YOUR LOCAL ELECTRONIC STORE AND BUY SOME (TWO REQUIRED) ELECTRICAL DIODES (I bought mine from Radio Shack)
NOTE:
DIODES ARE USED WHEN YOU WANT ELECTRICITY TO FLOW IN ONE DIRECTION AND BLOCKED THE OTHER DIRECTION. THESE ARE USED TO PREVENT BACKFEED AND ARE REQUIRED FOR THIS MODIFICATION. MAKE SURE THE STRIPE IS INSTALLED CORRECTLY. THE STRIPE IS KNOWN AS THE DAM WHICH MARKS THE WAY THE CURRENT IS BLOCKED.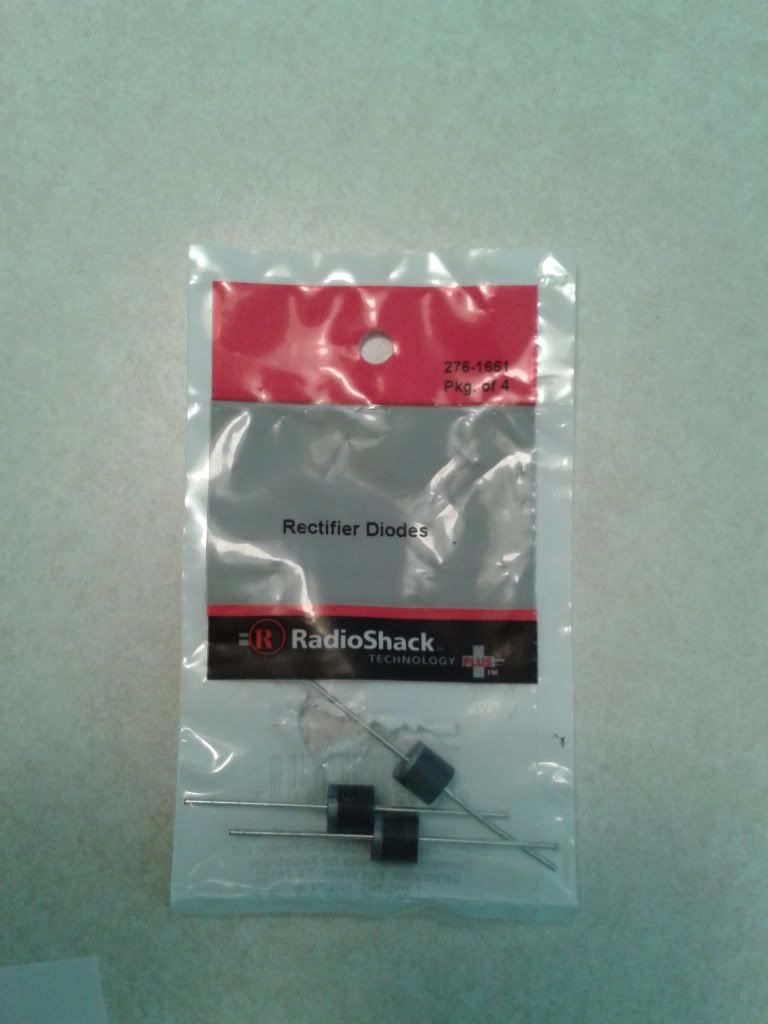 THIS IS WHAT THE BACK OF YOUR MAP LIGHTS WILL LOOK LIKE
STEP SIX: SOLDIER THE DIODES IN AS SHOWN. MAKE SURE THE STRIPE ON THE DIODE IS INSTALLED RIGHT.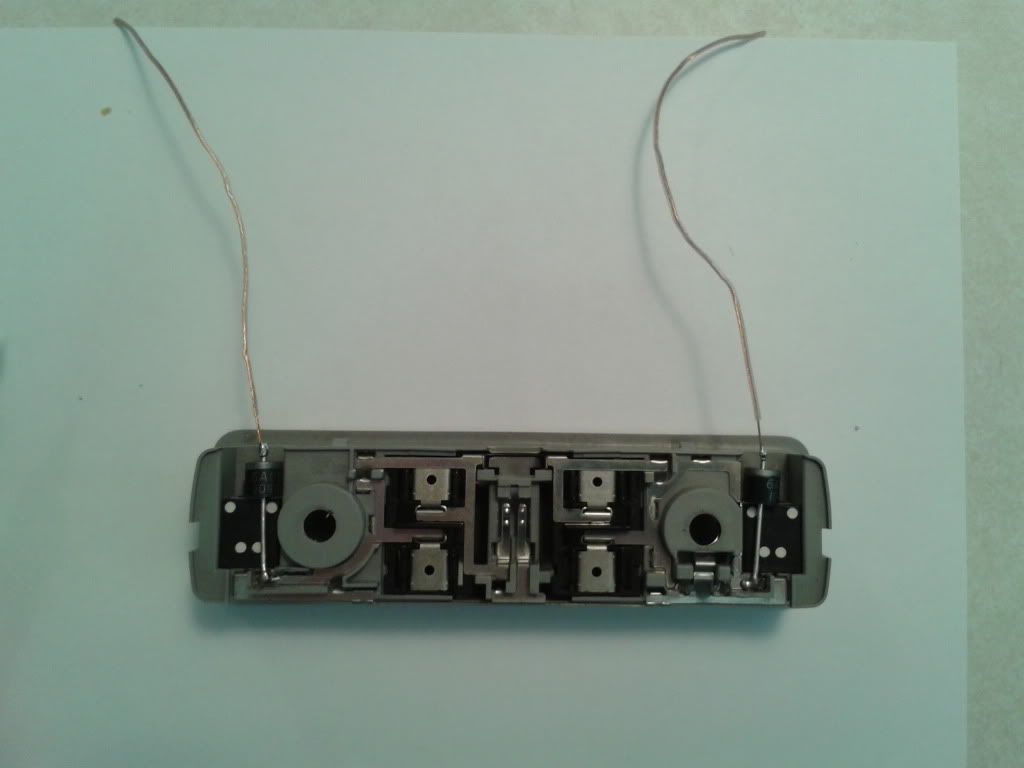 THIS IS WHAT IT SHOULD LOOK LIKE FINISHED. PUT SOME HEAT SHRINK WRAP OR ELECTRICAL TAPE ON THE ENDS OF THE DIODES.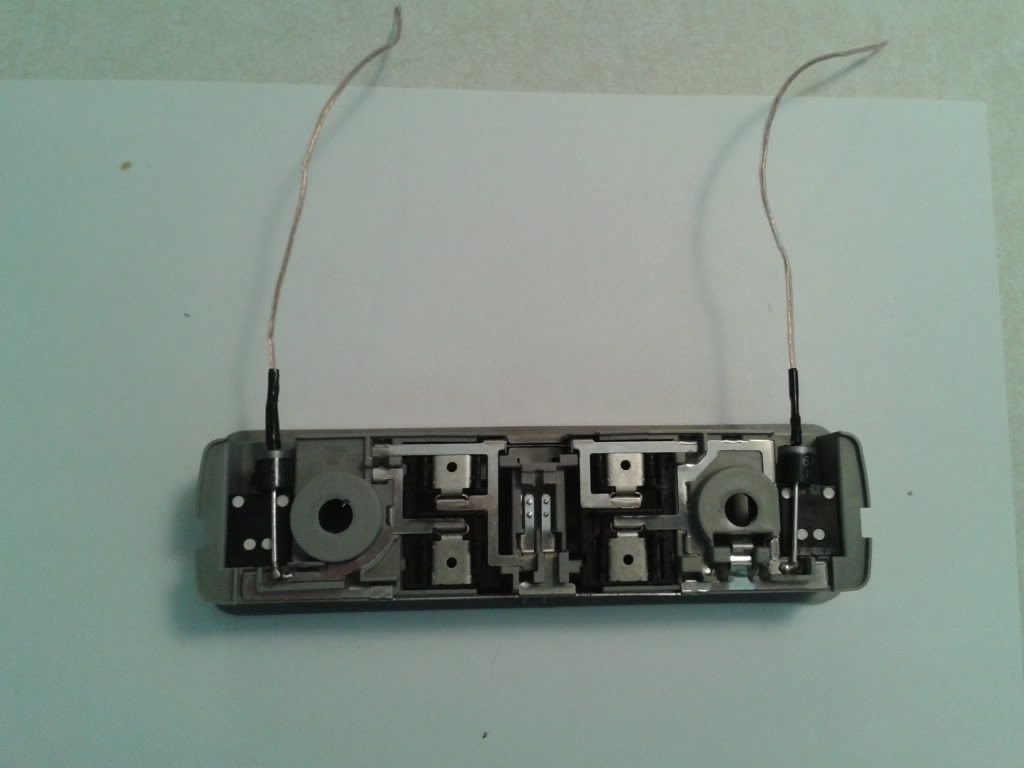 STEP SEVEN:
WIRE THE TWO WIRES FROM THE DIODES YOU INSTALLED TO THE NEW WIRE YOU RAN FROM THE DOME LIGHT
STEP EIGHT:
CONNECT THE NEW WIRE TO THE GREEN/RED WIRE OFF THE DOME LAMP (I just inserted it into the connector and installed the connector so the factory wiring would not be harmed)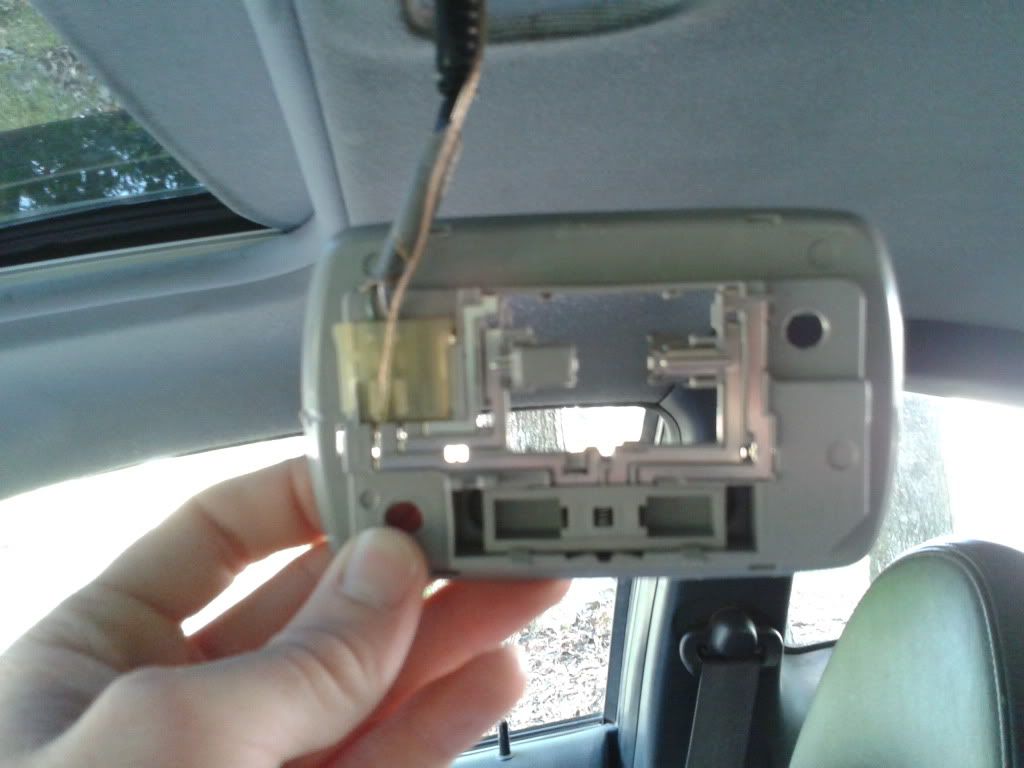 STEP NINE:
PUT EVERYTHING BACK TOGETHER AND ENJOY!