I thought I would share my Pride and Joy, my build of "EP3EVE"

Year:
2002

Exterior:
04-05 Custom Painted Depo Projector Headlights
04-05 Custom Painted Taillights
JDM/EDM Front
Ubeymade Canards
OEM Type R Side Skirts
OEM HFP Rear Lip
Rep. Mugen Wing
JDM Stanley Side Markers
Kosei K1's 16x7.5 +43 on Hankook Ventus V2 205/50/16
Custom Painted Valve Cover/Engine Dressup

Interior:
DIY Red Painted Type R Carpet
Red Floormats
Red Door Inserts
DIY Red Seat Inserts
Neochrome Shift Knob

Engine Mods:
Injen CAI
Rsx Type S OBX V2 Raceheaders
05-06 Rsx Type S Midpipe
05-06 Rsx Type S Axleback
Short Shifter Adaptor



ENJOY!​
After a year of searching on craigslist for an EP3, I finally found one. Picked her up Bone Stock, One Owner in March 2015.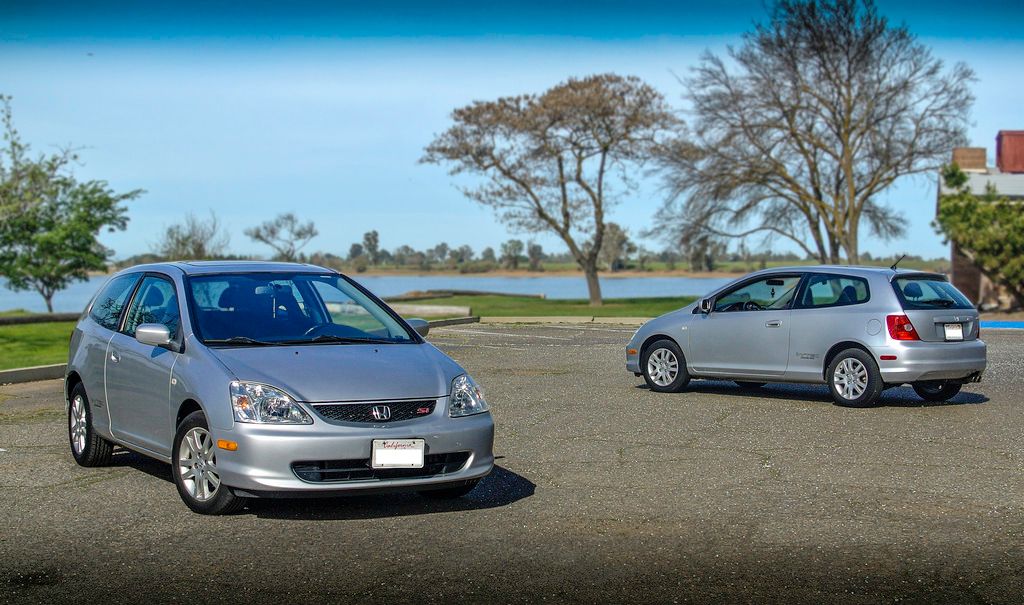 First Mod-Neochrome Ball Shift Knob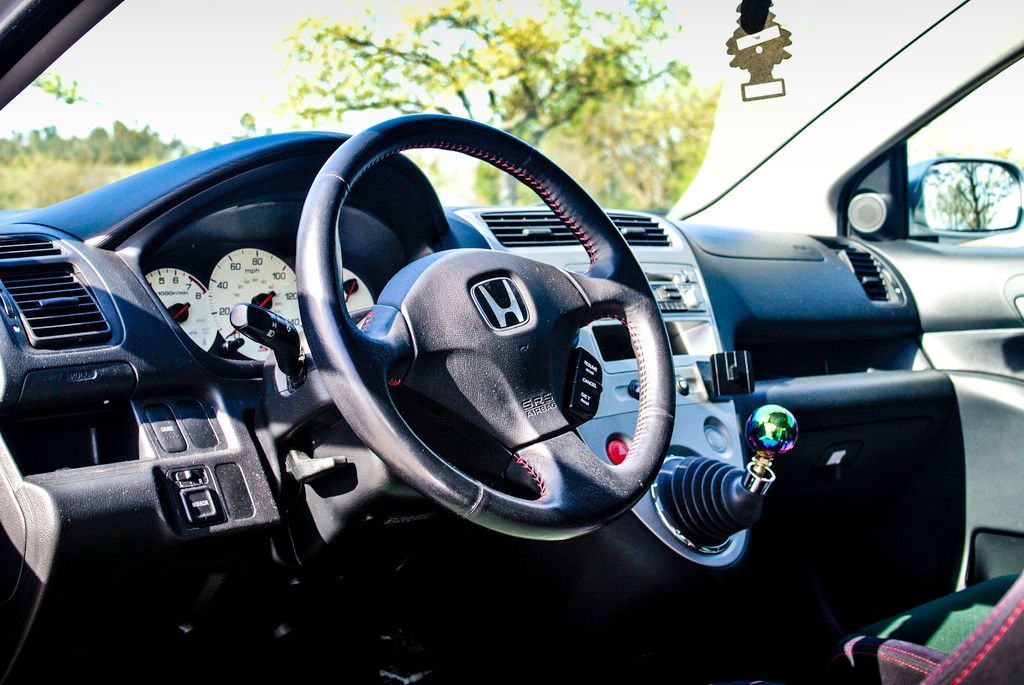 End of March- Installed HID's, Foglights, Relocated License Plate, and Mesh Grille becuase JDM Yo! lol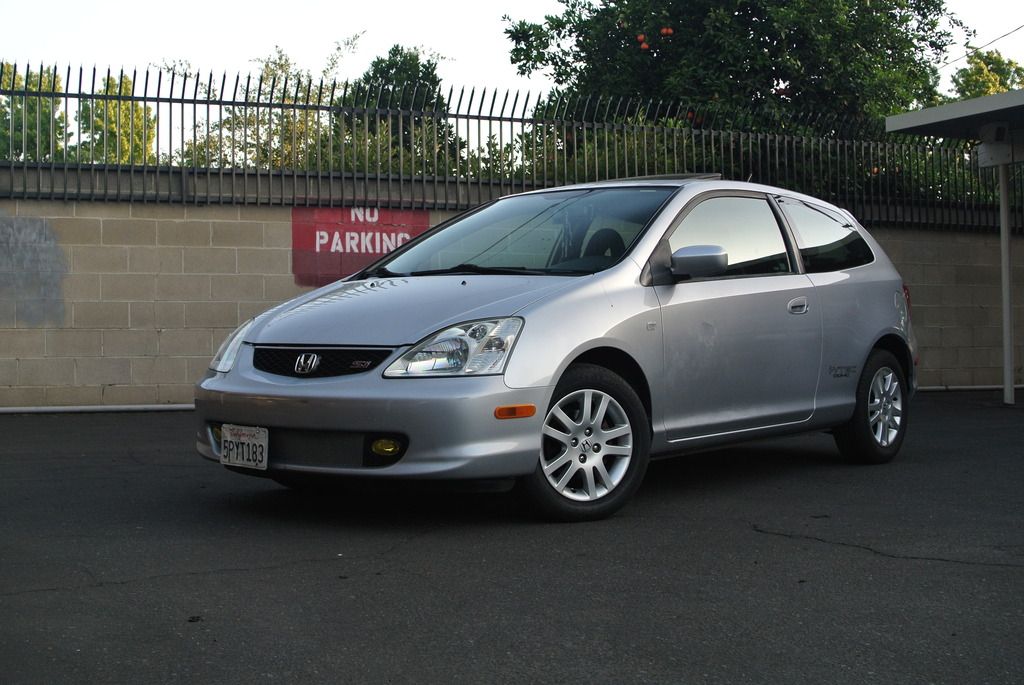 Also did some diy out of boredom. Stitched shift boot and garnishes
My Homemade Hoodbra I sewed on myself. Not oem but its close enough.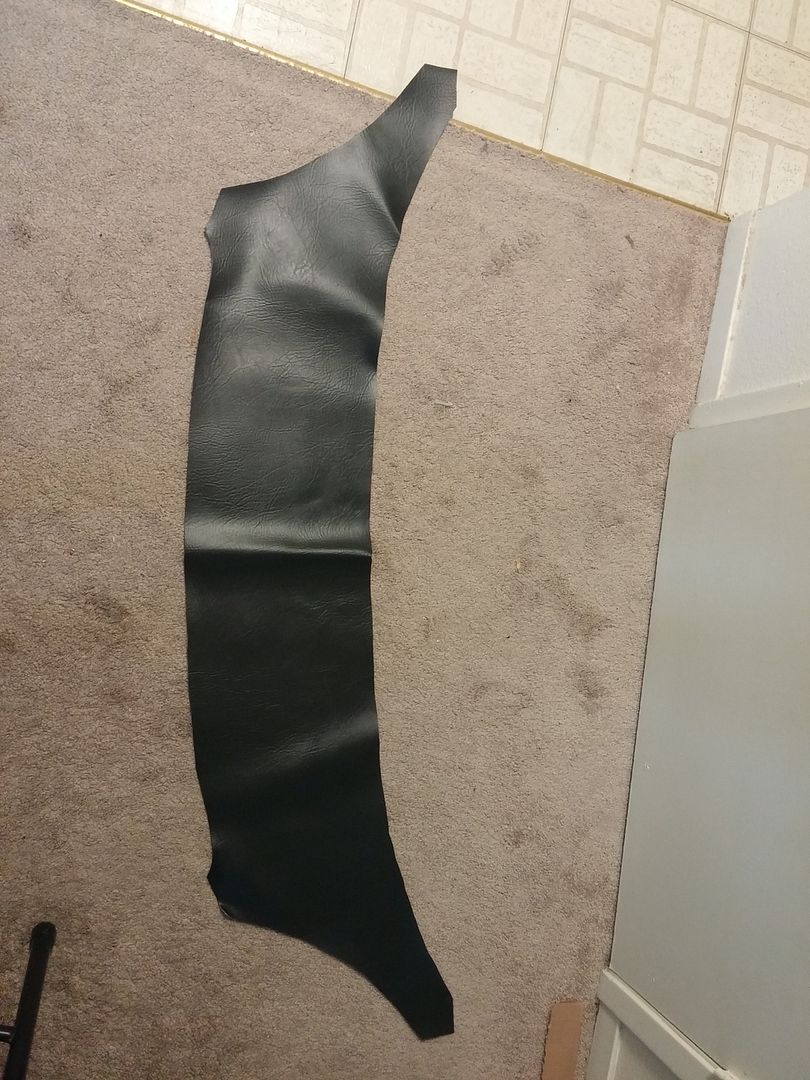 May 2015: USDM Type R Lip came in. Prepped and Installed.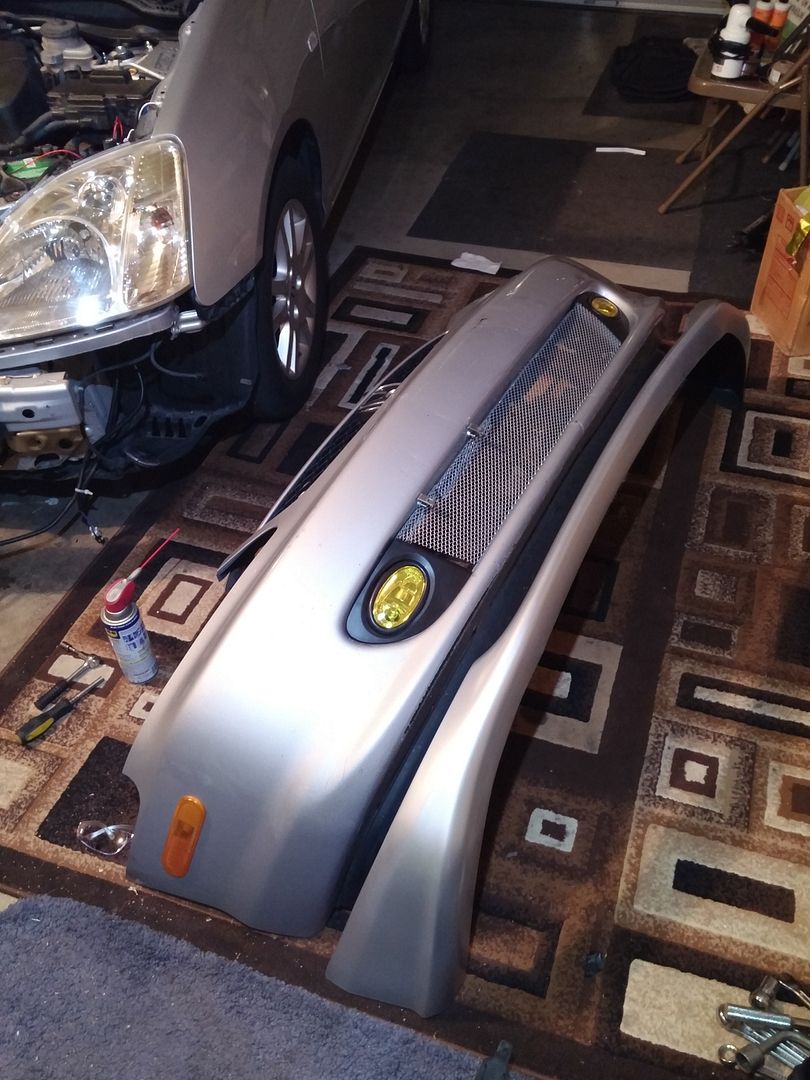 June 2015: Finally after months of searching, found a full set of 02-03 OEM Mudguards. Idk why i didnt get the fronts in the picture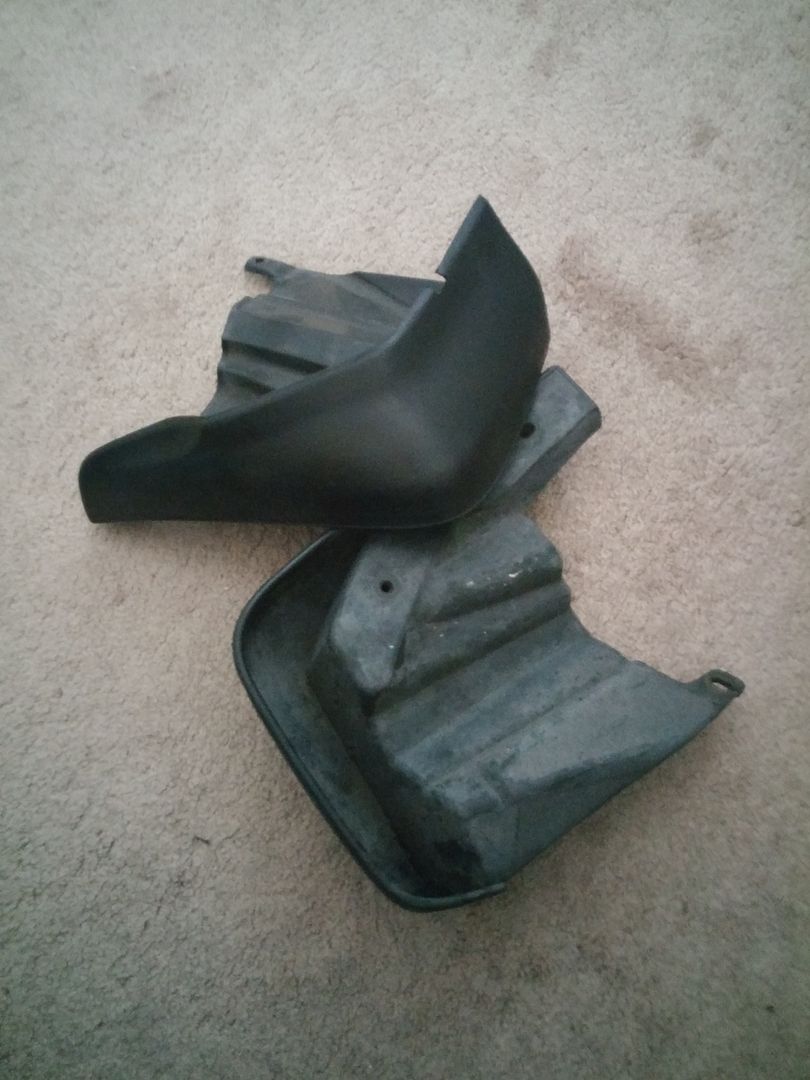 July 2015: Baked my Headlights from the chrome look to Black Housing with Amber Corners. Loving the New Look.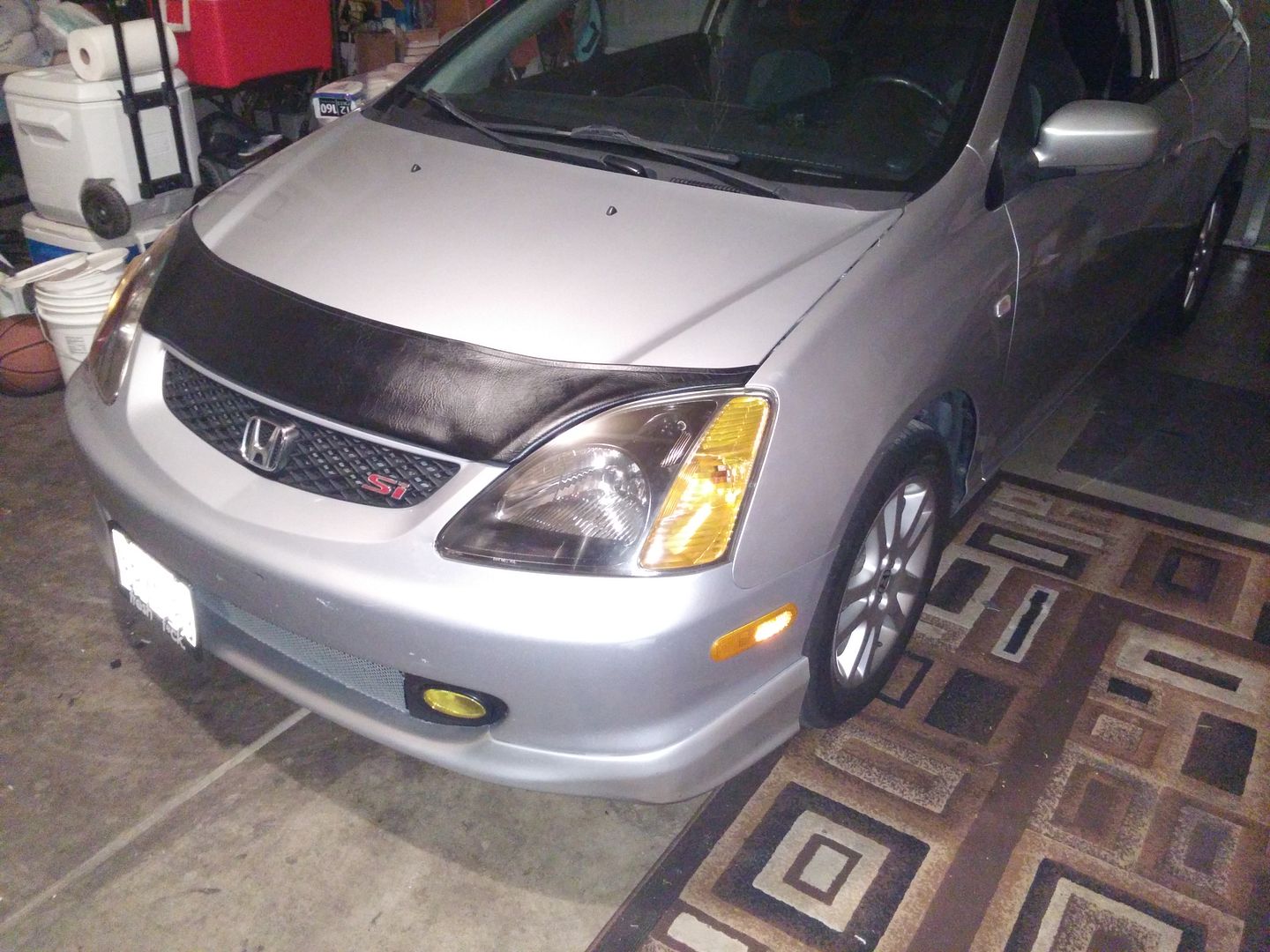 Also converted my 02 taillights to 05 taillights. Im loving it!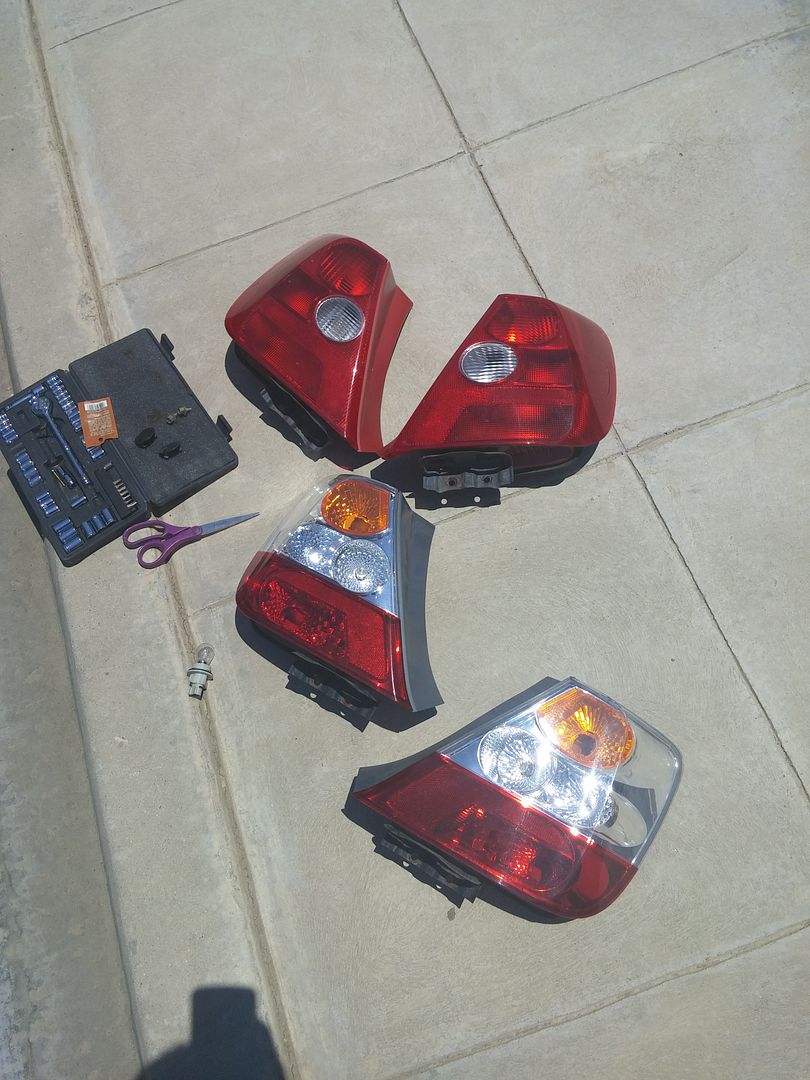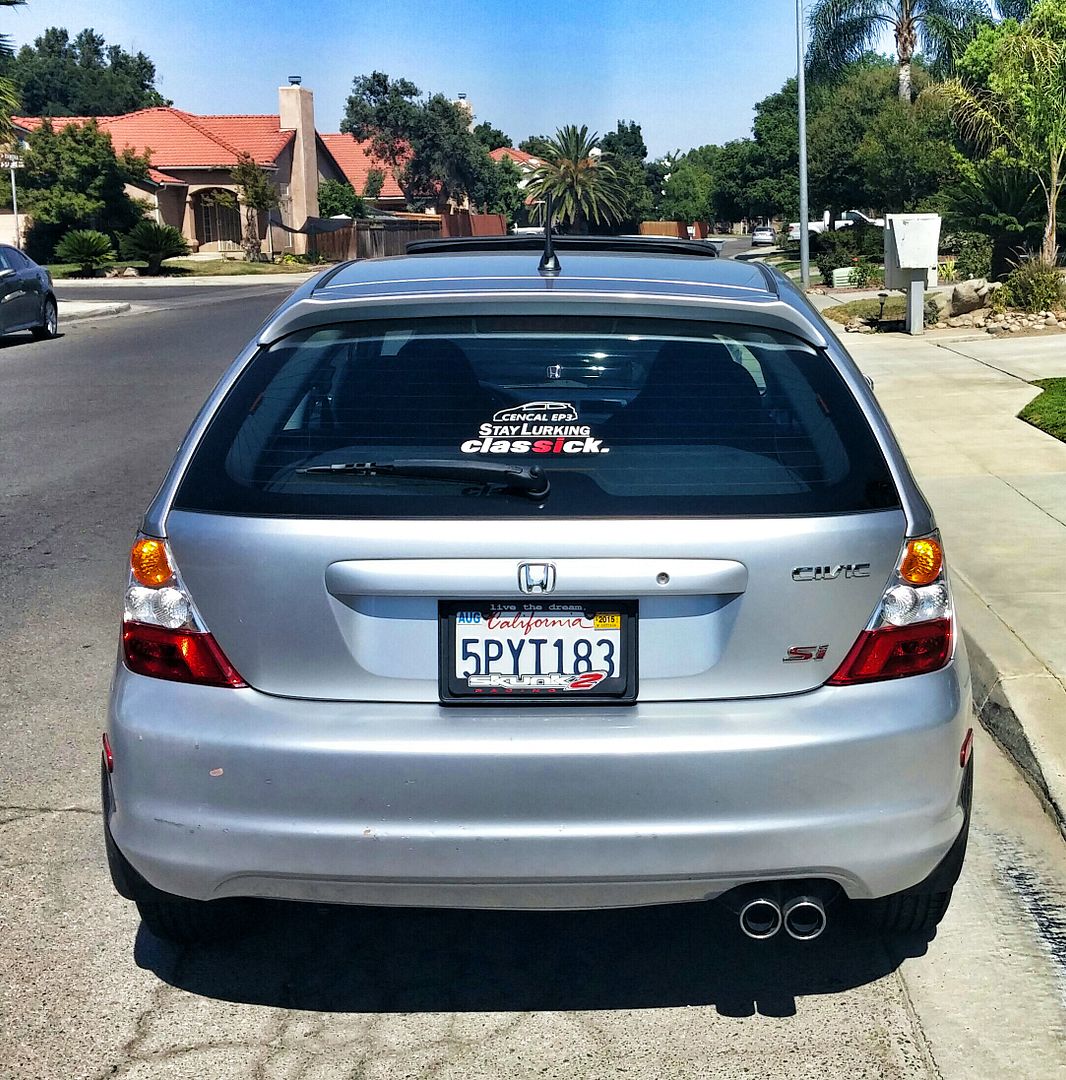 August 2015: Picked up a pair of Eibach Prokits.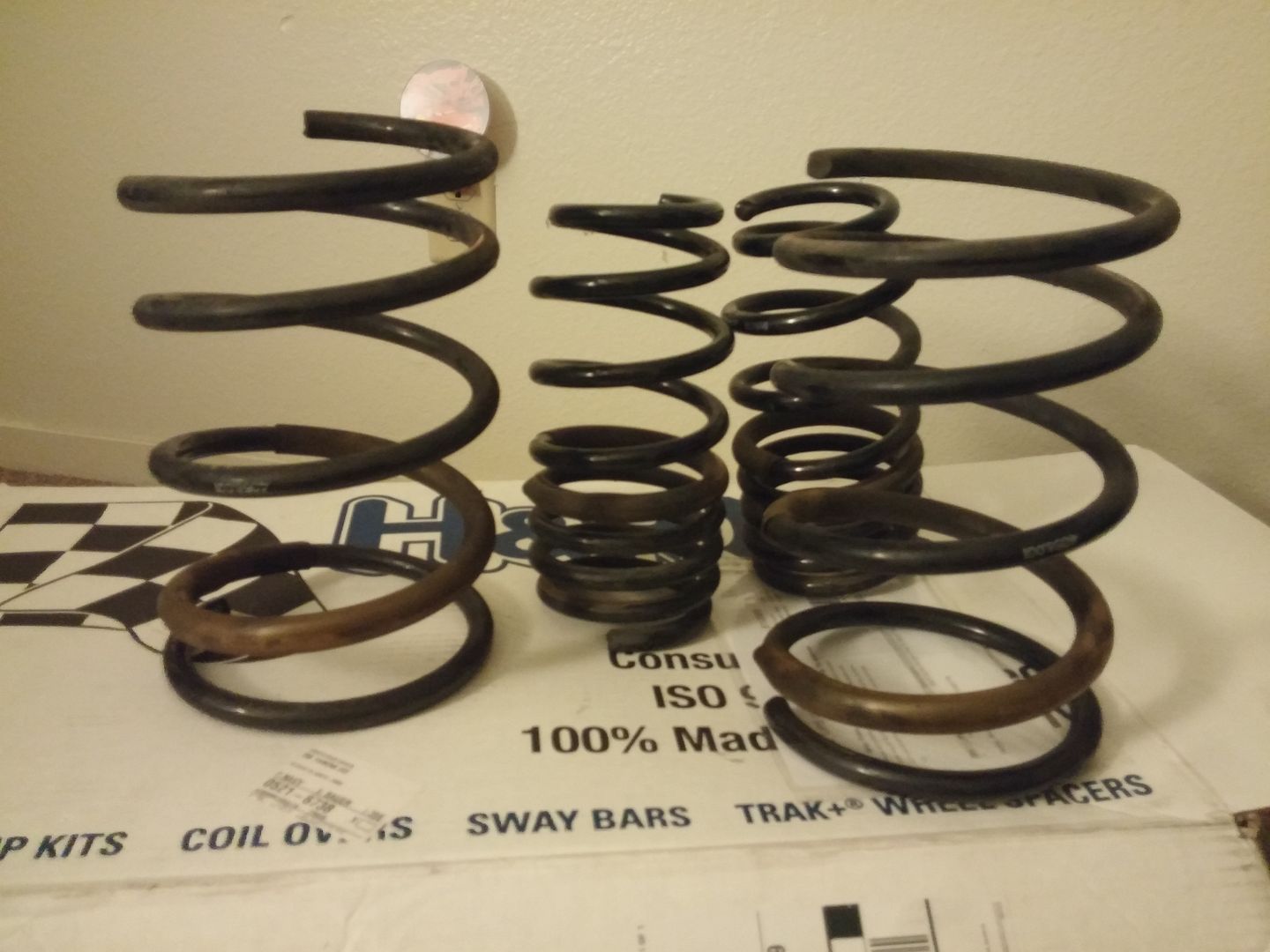 Eibachs Installation time....
Took 4 days to complete because of Seized Bolt on Driver Rear Strut
September 2015: Performance Parts!!! Bought and installed 2.5in Magnaflow exhaust.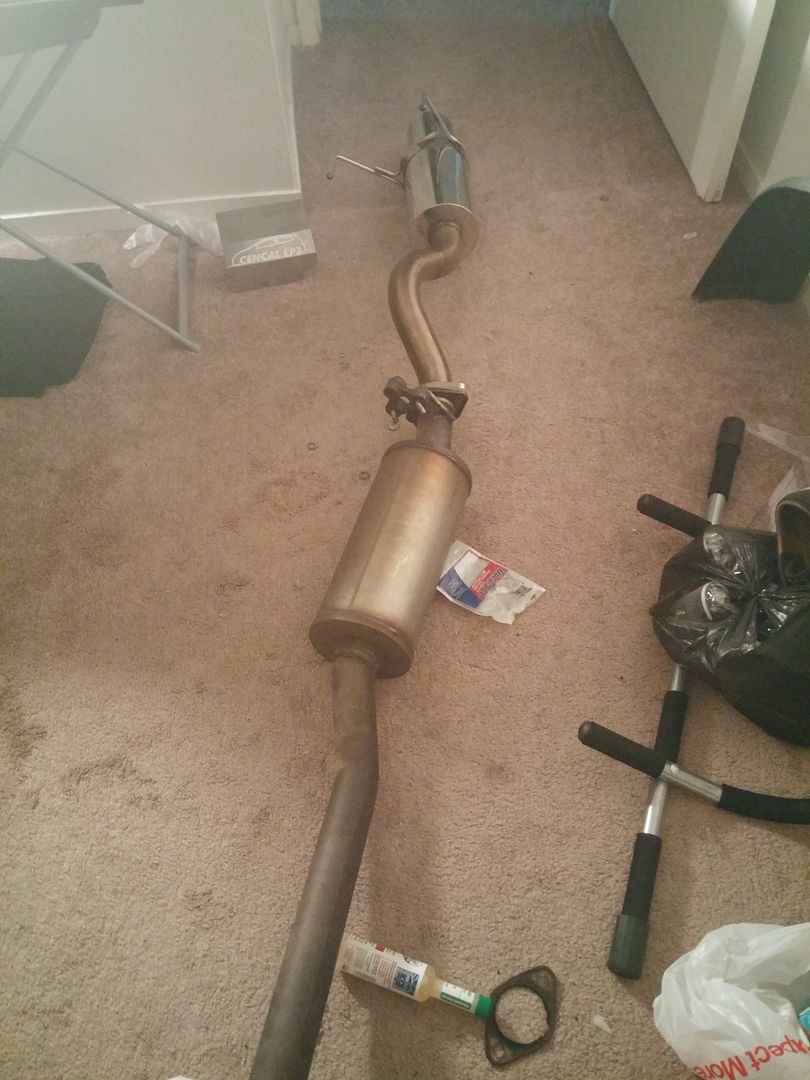 Finally, Megan axleback came in, Time to take out the loud, obnoxious 3inch axleback . Time for installation.
A shot with the exhaust on. Loving it!
Custom Made Windshield banner I did. "CENCALEP3"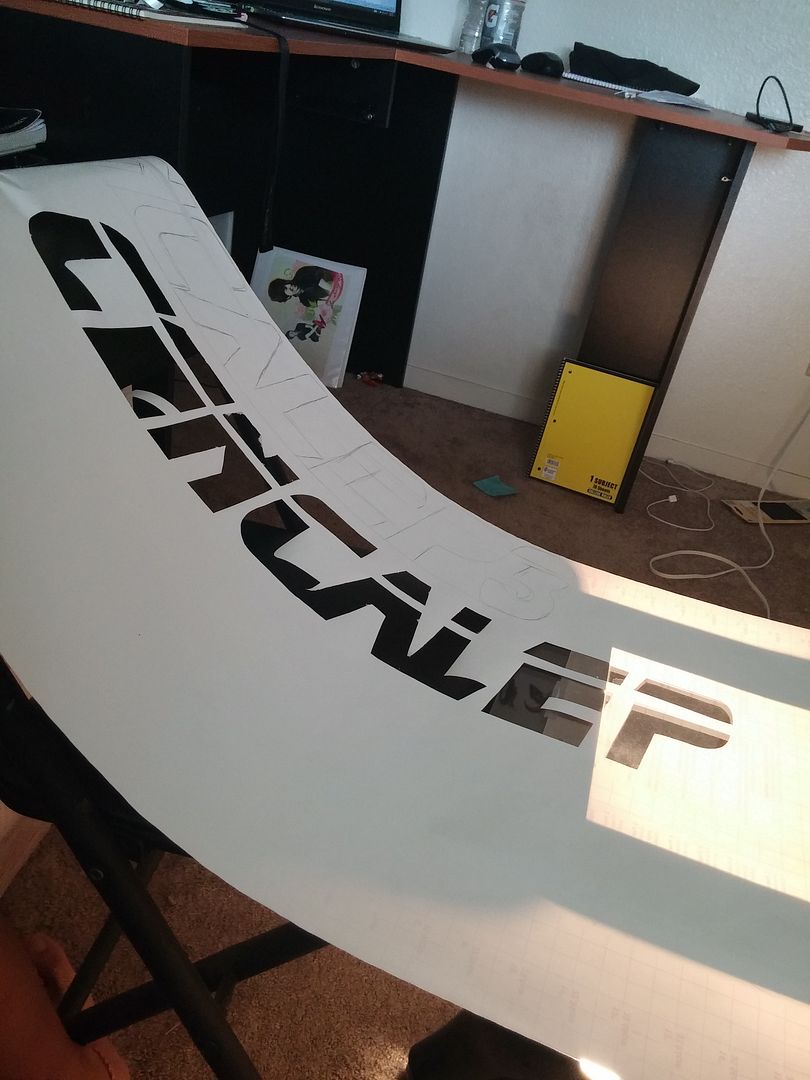 October 2015: Tires started to give up on me so I picked up a set of XXR 501 16x8 +15 offset wrapped in BF Goodrich 205/45 for a good deal.
Painted my taillights for the Mercedes Look.
Of course, Door Actuator went out.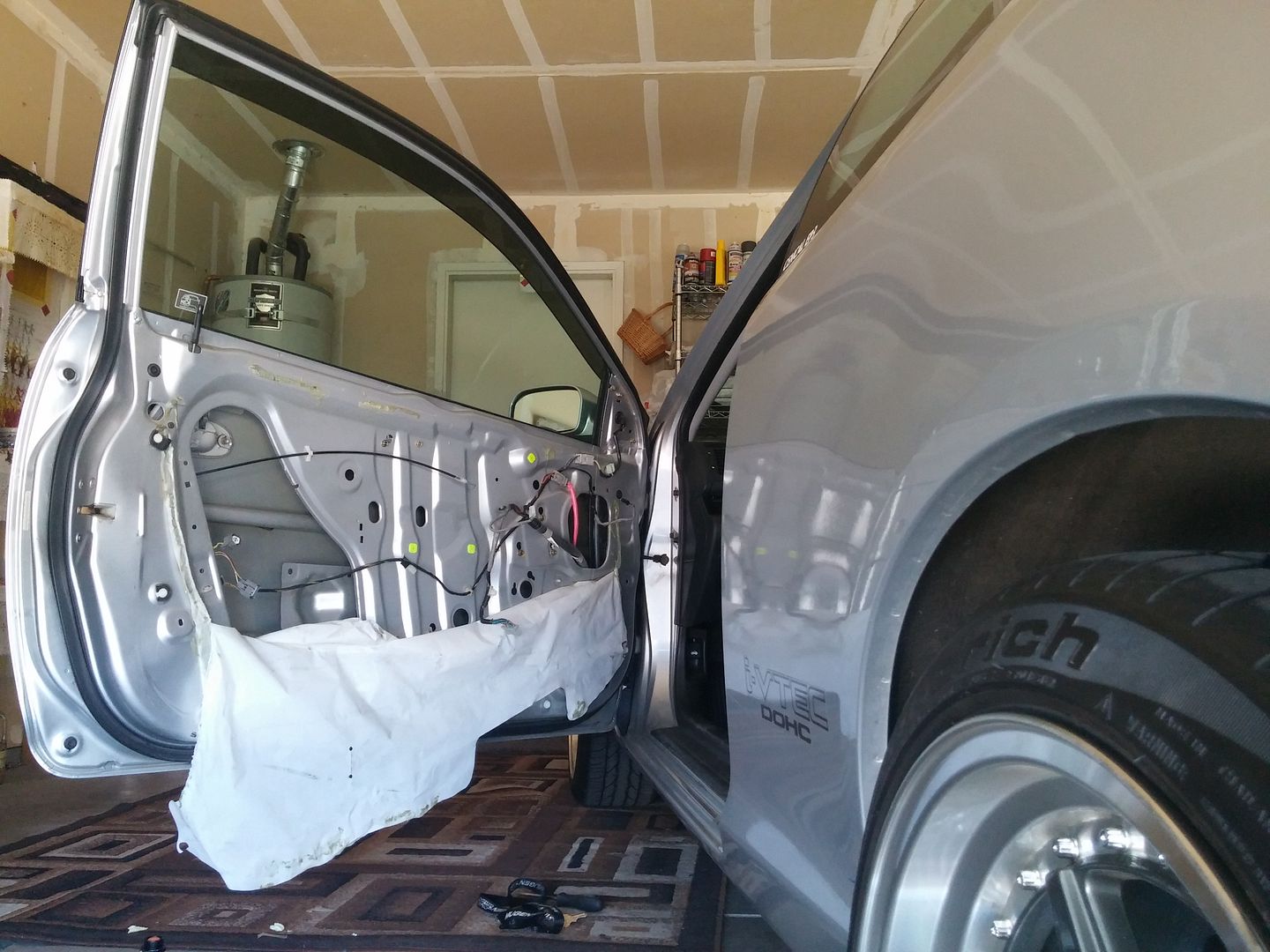 November 2015: Time for brake upgrade. Was on a budget so I went ahead with blank rotors with red calipers from autozone for now. Will be doing a 5 Lug and BBK in the near future.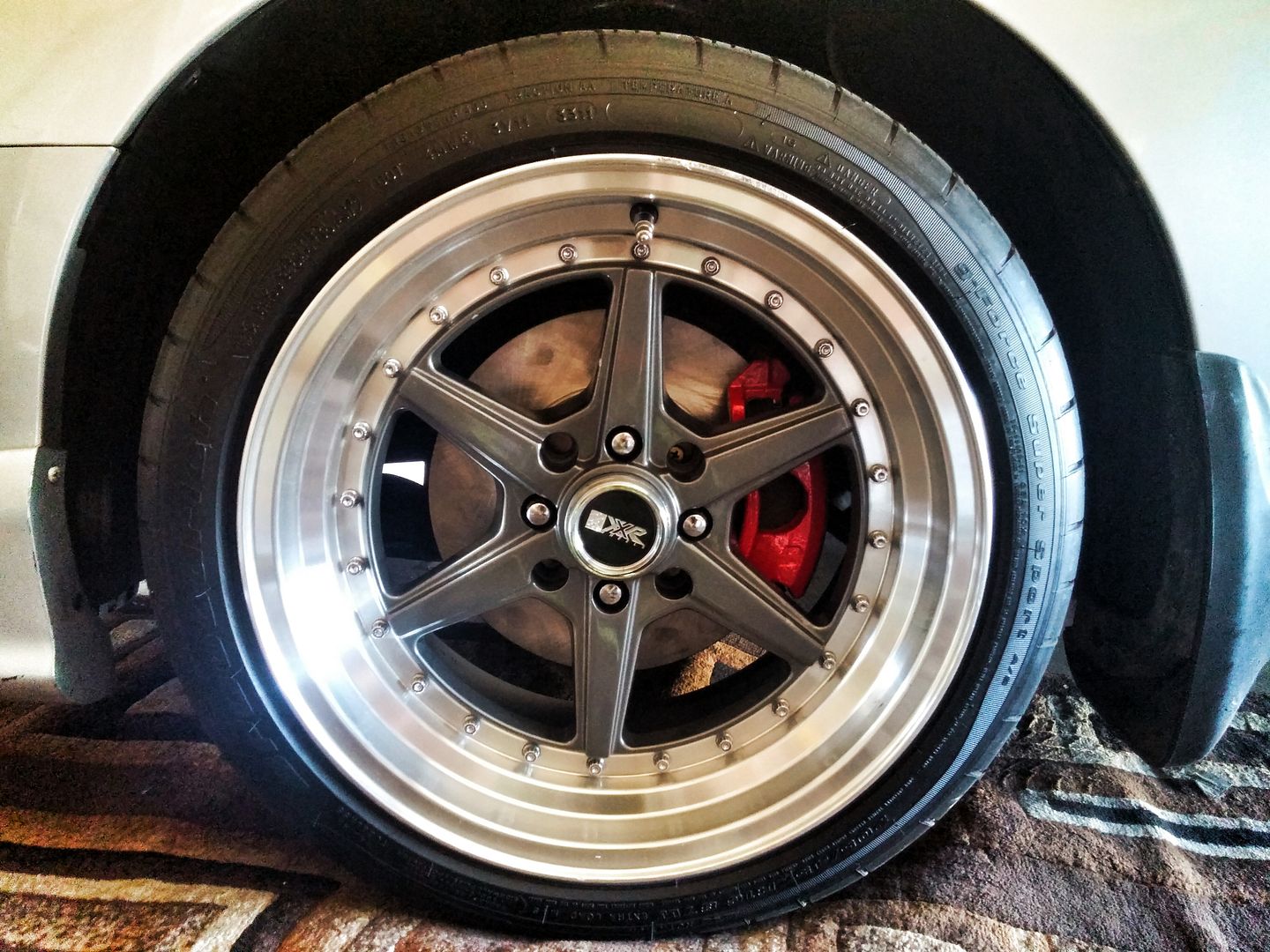 How EP3EVE Currently Sits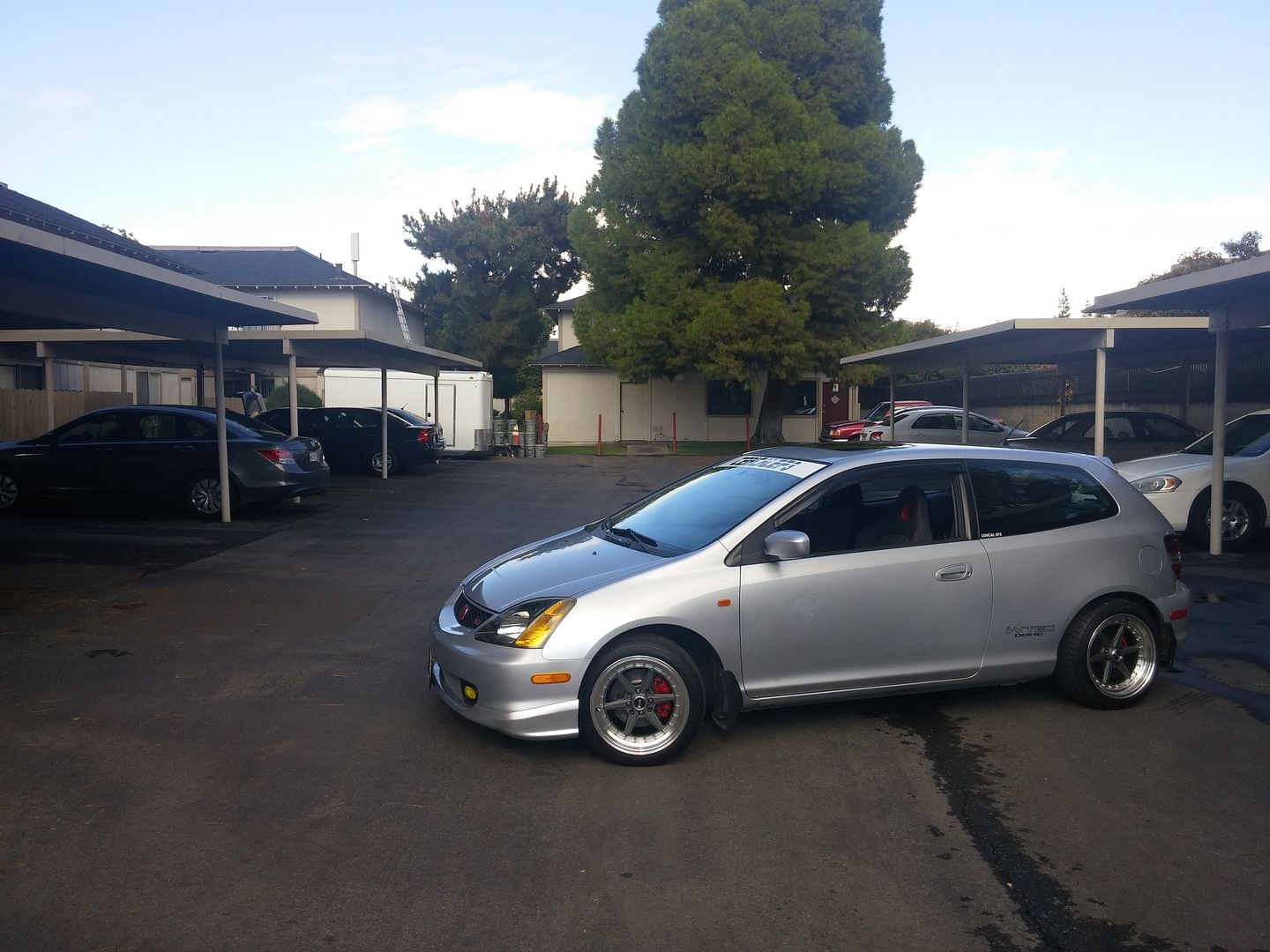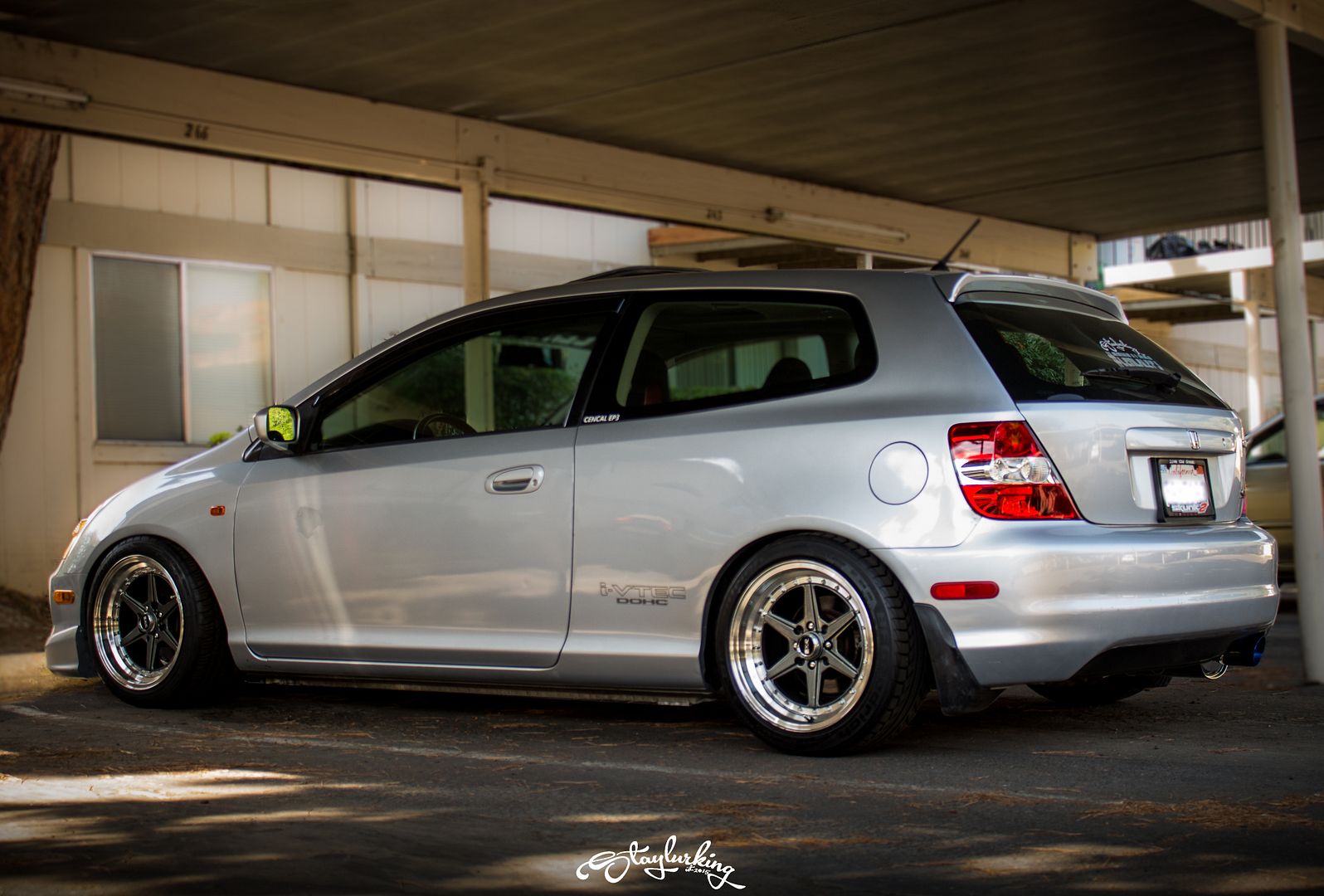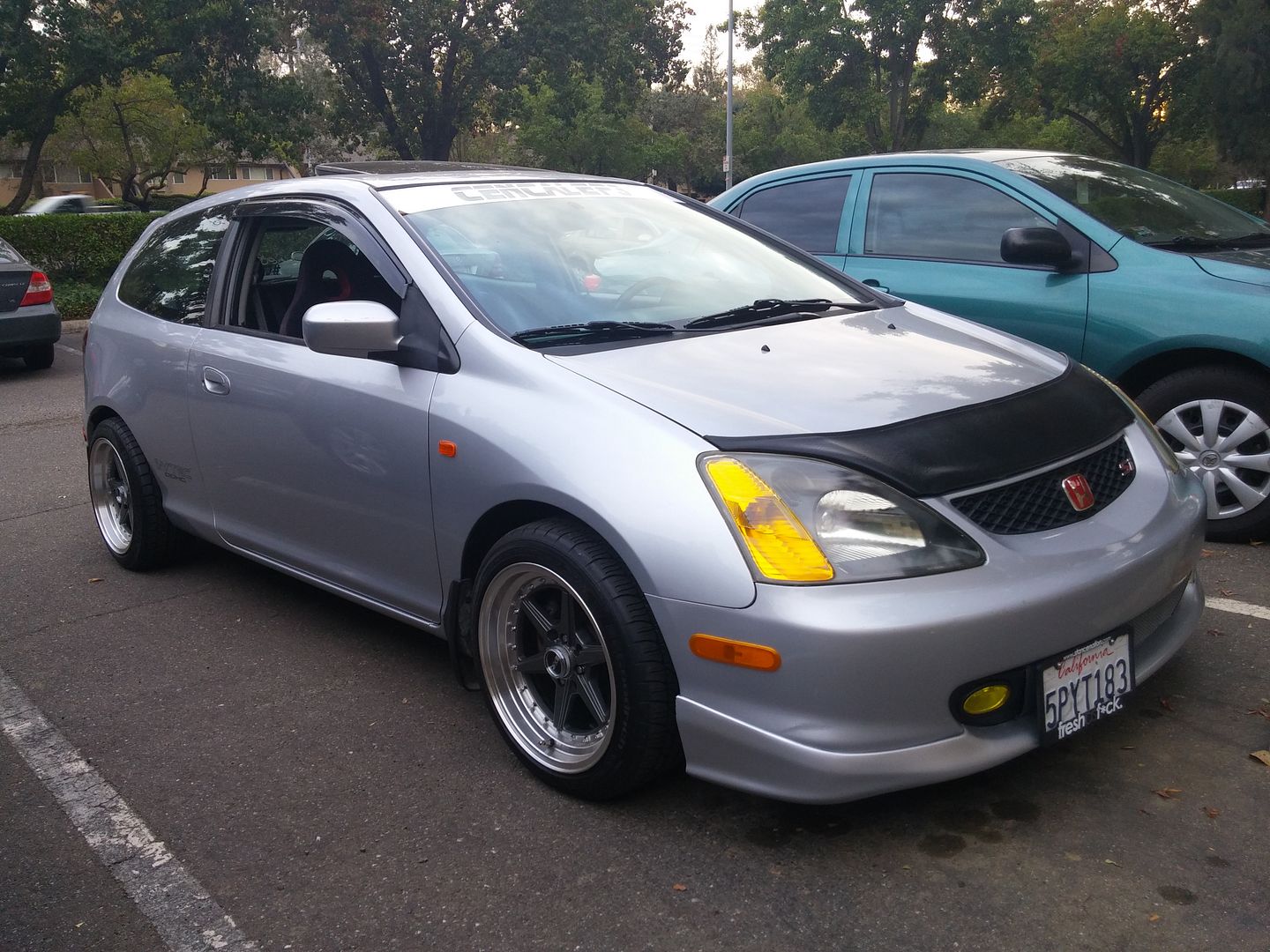 Just Degreased the Bay. Looking Shiny.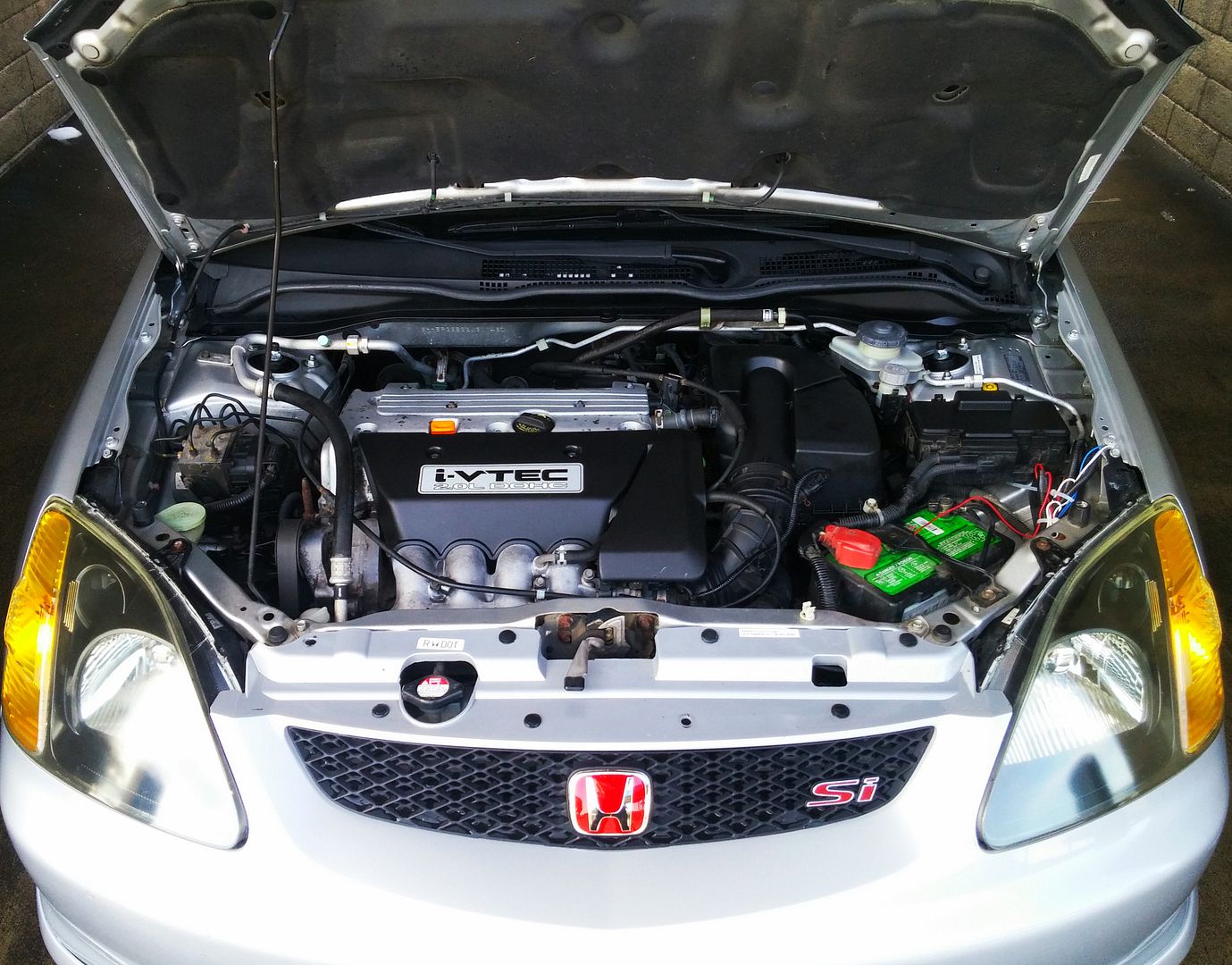 More to Come..