Discussion Starter
•
#1
•
Hey all, so I decided to start a thread documenting my modifications and fixes for my new ep3. I am trying to keep it under 1k-2k not counting maintenance. This is my backup car/bad weather car and really I don't expect to get what i put into it back so I am keeping it really cheap
. Performance for me is not a concern the race car is my good weather car, comfort and driveability is since I will be driving this 2/3 of the year or a little less.
Overview/Plans
-Something besides Stock Wheels
-Lip Kit
-Maybe Lowering Springs (Not sure yet I want to keep it comfortable)
-Painted Hood/Roof/Wing
-Mugen Wing
-Roof Rack 0'crap
-Mugen Grill
-Custom Made Parts
-Stickers
-Fun Cheap and Easy DIY mods
Car Background
A couple years ago I went to Chicago to buy a ep3 but the dealership lied and did not have it, So I ended up driving home with a Turbo Focus, close enough to a ep3 lol. Anyway I moved on from that car awhile ago and my other back up car died and I found my dream ep3 for cheap! A euro yellow pearl, one owner, well maintained, bone stock gem.
If any of you have ideas for mods let me know!!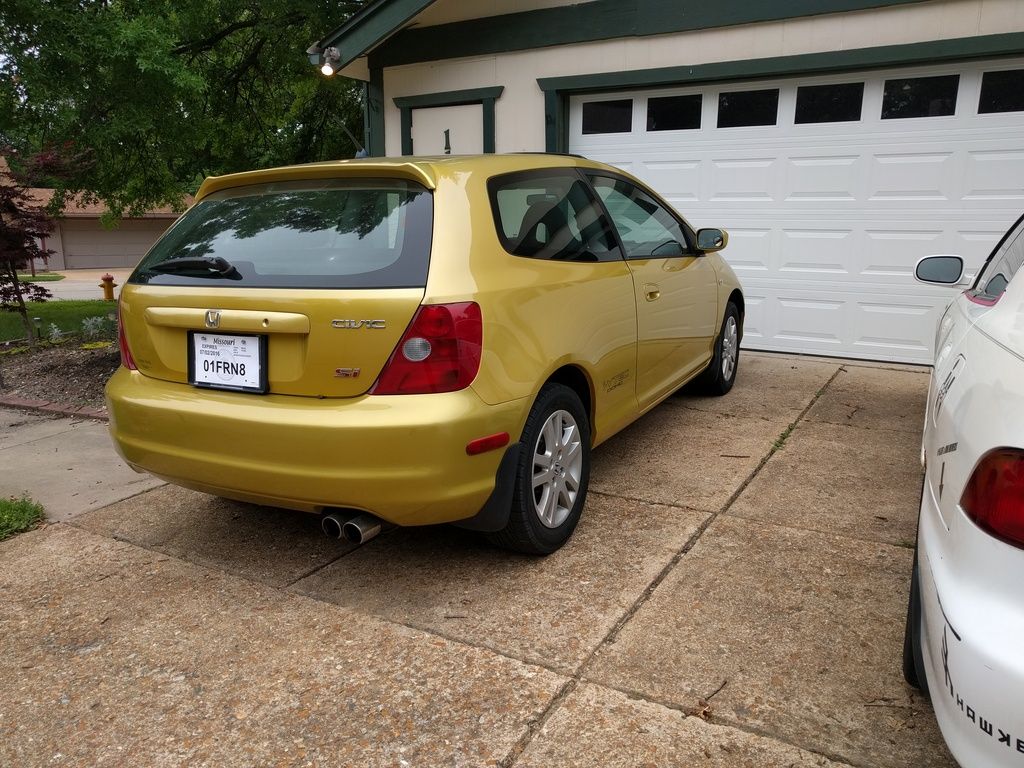 The Day I got it
)))
Baby Rota's!!
I was going to keep the stock wheels/tires longer but they were dry-rotted and on the verge of failure. So I took my first hit to the budget, $250 for some Rota's with a little too small of a tire but they were brand new, I may end up trading them for different wheels later down the road but hey it was a good enough deal.
The Wheels were missing center caps, my girlfriend has rota's also so I decided to design and 3D-print some new ones. I will post pictures of the painted ones later today
Cost Negligible