Discussion Starter
·
#1
·
This car was pretty heavily swirled when I did my initial inspection, so I knew I was going to have my work cut out for me. This is the first Tucson I had worked on, and I had heard before that they had difficult paint to work with. To my surprise however, it was actually pretty soft.
When I was finished, the car's owner and I were both thrilled with the results. She said that it looked better than the day she drove it off of the lot.
I got a bit carried away with the photos though...
Process: (exterior only)
Dawn wash to remove any wax
Wheels cleaned with Megs Wheel Brightener 4:1
Wheel wells cleaned with Megs APC+ 4:1
Wheels dressed with Sonus Tire Gel
Wheel wells dressed with Megs Exterior Trim Detailer
Stoner's IG on glass
Clay with ONR lube
Polishing:
Menzerna SIP, white lc pad, rotary
Optimum Poli-Seal, white lc pad, PC
Topped with Optimum Car Wax
Tools:
Makita 9227 rotary w/W66 backing plate
Porter Cable D/A
Canon Rebel XSi camera w18/55mm lense
Total time: 5 hours.
Befores: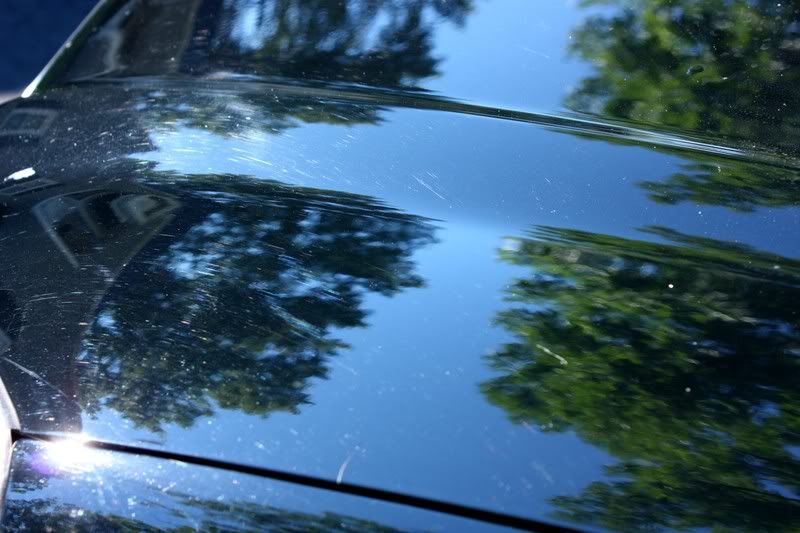 Lots of dead bugs, and an alive one too!
50/50 after SIP:
Inspection in the sun. SIP only at this point.
And now for the after shots: