if this 1st image is BIG then youll have to clear your cookies I resized it on photobucket after I posted sorry.
only problem is the itr rear sway kinda touches the on the left side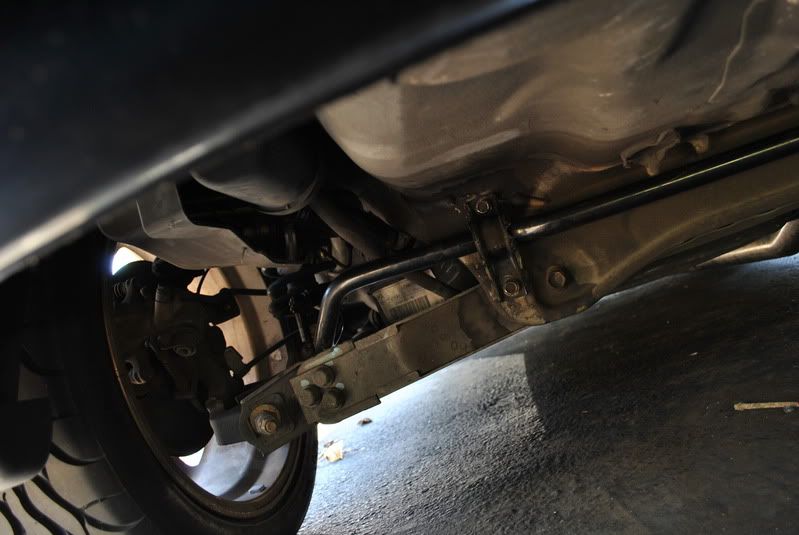 Havint tryed it out yet I had to drive home with everything im my hatch bouncing around. Took me 9 hours to remove the rear seats, and exchange the rearsway, floorbrace, front sub brace and throw in the new rear strut tower brace. That front brace was a bitch,.. maby without a turbo sitting on top of it it would have been more easy. Also the rear strut tower bolts were previously over torqued so i bolted the gaussets on top of the other bolts. After I finished last night my battery took a dump from the lights being on and had to wait till morning to get a new one cause it wouldint jump.