Discussion Starter
·
#1
·
Well it seems I have an opportunity to upgrade (downgrade in ronin's eyes) to a newer 9mm model, but I have to sell one off. So, I am selling my .40 USPc, it was born in 2000. It has been carried a lot but shot a little. I am including (3) 12 rd factory magazines and a right hand speed scabbard holster. I have put maybe 900 rounds through it, never any lead cast bullets. It will need new night sites, the front one is completely out but the rear is still pretty bright. You can find them for about 55 dollars online, or you can send it out to have the front tube replaced. You can still shoot the gun without the glow, but it looks kinda funny at night. Other than that the pistol has no issues. I will take a picture tomorrow of the gun with the holster, since I left my camera at work. Oh I will also include the gray USP box as well. It is also a variant 1 gun, traditional single/double action.
I will only ship to a FFL, and make sure they accept guns from non-FFL holders. A list can be found here
http://www.gunbroker.com/user/DealerNetwork.asp
for someone in your area. I can also do something face to face at a FFL in eastern PA, but you would pay the transfer fee. I decided to list it here first to give you guys a crack at it first. I am looking for $550 shipped in the continental US, or $525 face to face in PA at a local FFL. If it doesn't sell here in 2 weeks, I am going to list it in a local gun forum and will probably disappear quickly.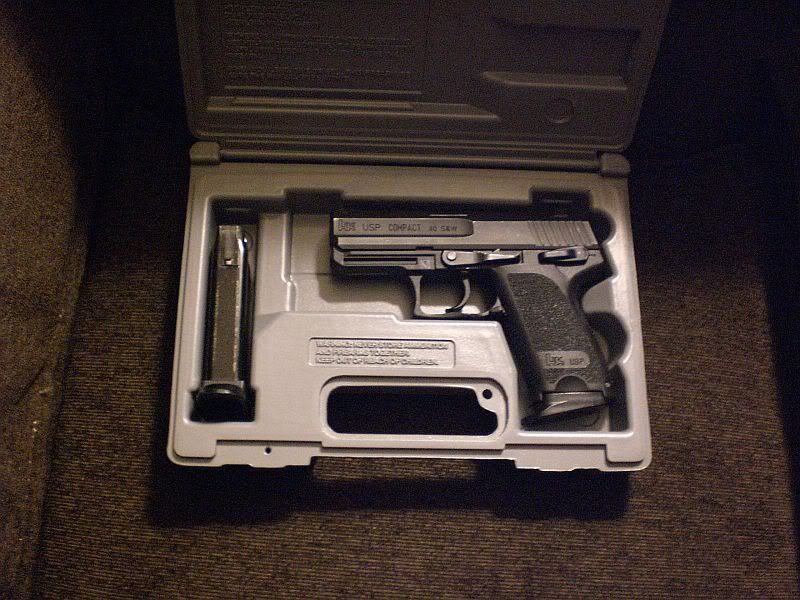 More pictures coming tomorrow.