Alright ladies and gents, up for sale is my JIC Magic Bullet titanium muffler with custom 2.5" stainless steel piping.
The exhaust is immaculate other than some scrapes on the underside of the mid-pipe and a mediocre dent near the cat flange (all done by previous owner/s.) I've only had the exhaust on the car for one day.
Comparable to the Buddy Club Spec 2 in terms of loudness, but makes a perfect track/show exhaust which is exactly what i used it for. Also, it is angled 45 degrees like the HKS hi-power.
Original owner paid $850 for the setup to be built. I have used it once for a track day and that is it.
asking $
450
$
400
$
375
$350
$300 picked up firm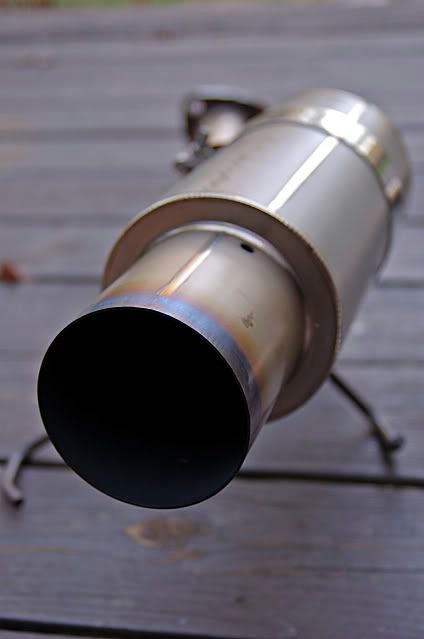 picture of the dent in the piping
note: this video is with a race header so essentially it is a straight pipe from the header back so it is super loud.