Company Profile:
Motevo is a young and energetic team that excels in technical, marketing and sales backgrounds who came together and created Motevo, the new in dash double din multimedia navigation system that offers you navigation and many multimedia entertainment ie our product vision "Navigation and Beyond "
Motevo Mobile Media Inc was found and incorporated in 2007 in Cali. Our dream is to bring " Motor Evolution " in the in-vehicle industry that both driver and pasenger can enjoy with ease and fun in automobile everywhere in the world.
Currently, we have almost 20 sales representatives representing Motevo in USA whereas we have distributors in many other countries.
Taken from motevomobile.com

Specifications
- 6.2" touch creen TFT LCD
- Motorized panel
- Supports DVD / DVD+R / VCD / CD / CD-RW / MP3 / MP4
- Bluetooth Cell Phone Hands Free Interface
- Built-in GPS Navigation
- iPod Interface
- USB Port / SD Slot
- TV systems: PAL / NTSC / SECAM
- Max. Power Output: 50 W x 4
- 2 ways AV out, 1 way audio R & L out
- 2 ways AV in, 1 way audio R & L in
- Auto Switching to Rear View Camera Input
- Remote control is included.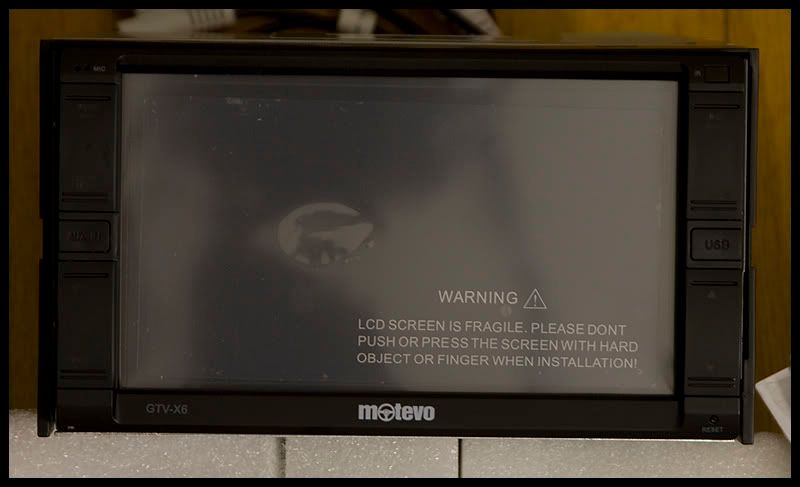 $540 Shipped + paypal (3.9%)