Tein hood dampers used for ~6k miles, great condition I apologize for the quality of the pics
SOLD!
OEM '02 Type-S Valvesprings x16 ~ 35k miles
50 Shipped For valvesprings and retainers.
Brand New In Package OEM Early '02 Type-S Valvespring Retainers x16
$37 Shipped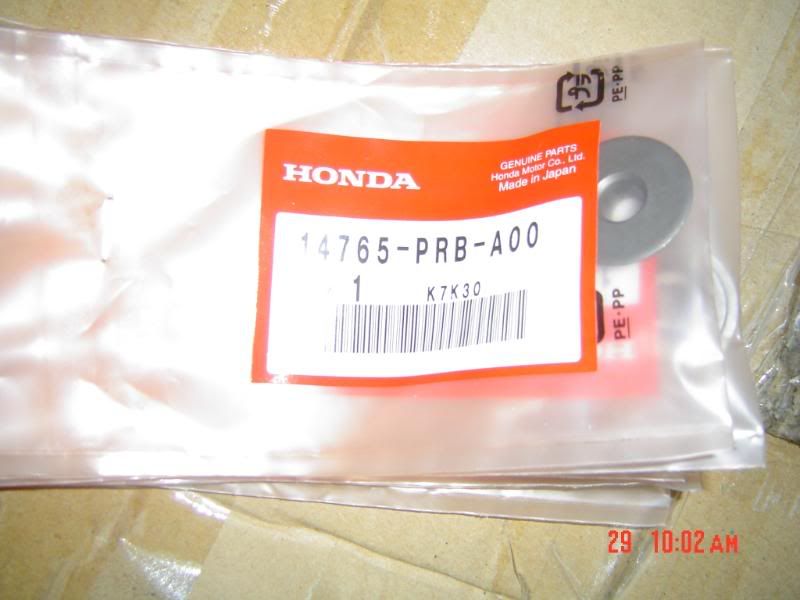 Don't mind the different packaging these are all the same partner and are a complete set of OEM retainers for the earlier model '02 Type-S
Pyramid TW47 600W tweeters in 8/4 Ohm impedance x2 used for only 3 months perfect condition
$20 + shipping for both OBO
Gate radiator hose for clearance of the RBC manifold, heat wrapped
$15 shipped OBO
More parts will be added and updated as I am in the process of pulling some more stuff out and returning to stock.
Everything needed for installation is included in every product in my partout unless otherwise noted.
More stuff just added at the bottom of page- JDM valve & spark plug cover, RC 550cc injectors, RBC IM w/ Gates Hose and Karcepts adapter already installed.