before you waste your time reading all this. im asking 7K
OBO
for the car. JUST MAKE AN OFFER
Build your MR2, choose your rims and front bumper
Thanks for looking at my car i belive in complete honesty so im being as honest about the car as i can. just some brief history on it. i bought it in 2/06 as a project and to compliment my other Black JDM Turbo MR2. but with work and the car being a 30min drive away, i never get a chance to work on it or let alone drive it. i dont even have time to drive my other MR2. they both just sit at my parents house. so its time to sell.
things i have done to the car include tearing apart the motor cleaning and polishing everything in sight, installed H&R springs and KYB adjustable struts, apex-i intake, mounted some Blitz 03 replica rims, and some other odds and ends. i have a carfax report available on request. clean title, but shows there is a problem with the actual milage. on the report it shows 216k
mods:
full veilside kit
Blitz 03 replica rims w/ awesome tires, plenty of tread left
tinted windows
H&R springs
KYB adjustable struts
Greddy exhaust
Apex-i intake
brand new battery, plugs and oil
car alarm w/ door unlocker (i cut the wire to the horn)
remote starter ( lost the remote)
aftermarket double din headunit
aftermarket speakers (missing front speakers)
aftermarket white gauge cluster (not overlays)
the bad
fuel gauge doesnt work, i bought a new fuel sender. ill try and get it working before its sold
paint is in poor condition, was keyed and is faded. im gonna compound and wax it before its sold
rear tires might rub, i havent driven it since i put the new rims on with the suspension. i have new tires to put on
could use an alignment since i changed the rims and suspension
i will update this thread as i think of things to add, here are some pics from last weekend, it was really dirty so i just sprayed it down with some water did have a chance to wash it or anything. once i detail the car ill have new pics
***** over the weekend i went to pick up the inch think folder i have on this car, ill list what has been replaced. the history folder will be included in the sale.********
3/22/03
-trans gear
-and something else i cant read on the recipet??
2/27/03
-valve cover gasket
-trans service
7/13/02
-oil coolant hose, located under exhaust manifold
-exhaust manifold gasket
-catalytic converter gaskets
-spark plug seals
1/17/02
-front brake calipers & hardware
-brake cables
1/29/01 brunswick toyota
- clutch
- clutch cover
- clutch disc assy
- flywheel sub assy
- clutch bearing
- axel seal
1/19/01 work done by Brunswick Toyota
-V Belt
-V belt fan/alt
-Timing belt
-Water pump assy
- idler sub- assy
- timing belt idler s/a
- oil seal
- thermostat
- water inlet gasket
- damper sub- assy
- water pump
- dist. cap, rotor, ignition wires
- fuel filter
ok im going to make this a little more interesting and offer 4 different types of rims and 3 diff front bumpers
Rims
17in Blitz 03 replicas
17in Konig Imagines in opal
17in generic 6 spoke's in gunmetal
15in 93 OEM rims in flat black (no center caps)
Front bumpers
black veilside
busted up black bomex
yellow OEM
Also i just did a compression check on the engine and everything is good. the numbers were even across the board. all numbers were with in 200-210
as you can see i am motivated to sell this car, fueled by my parents to get this car out of their driveway. so really any resaonable offer will be considered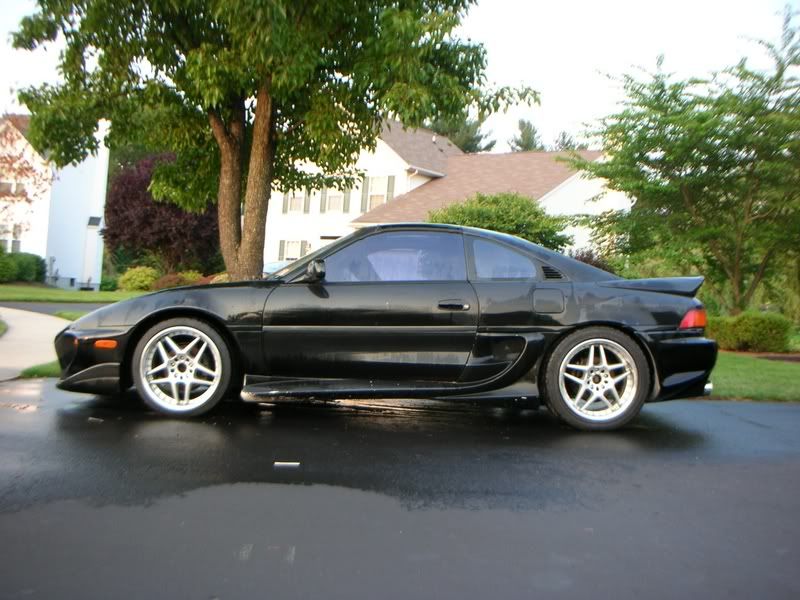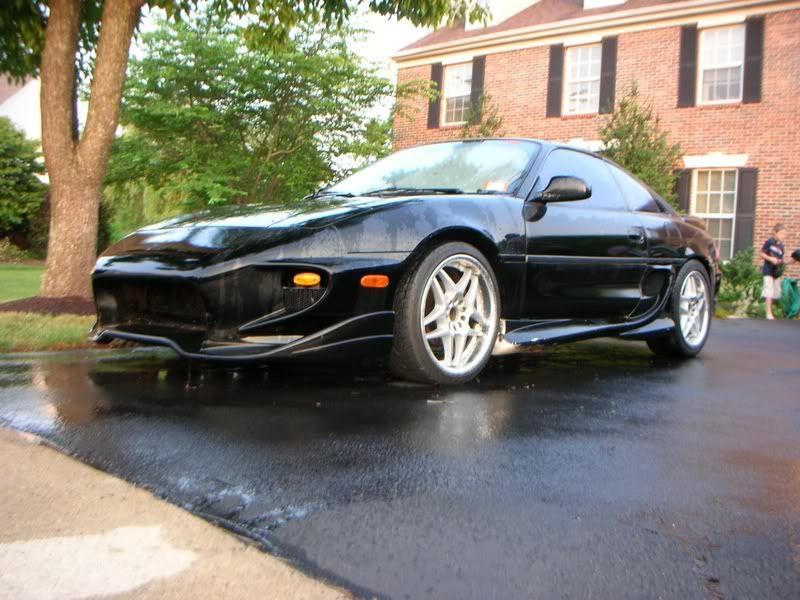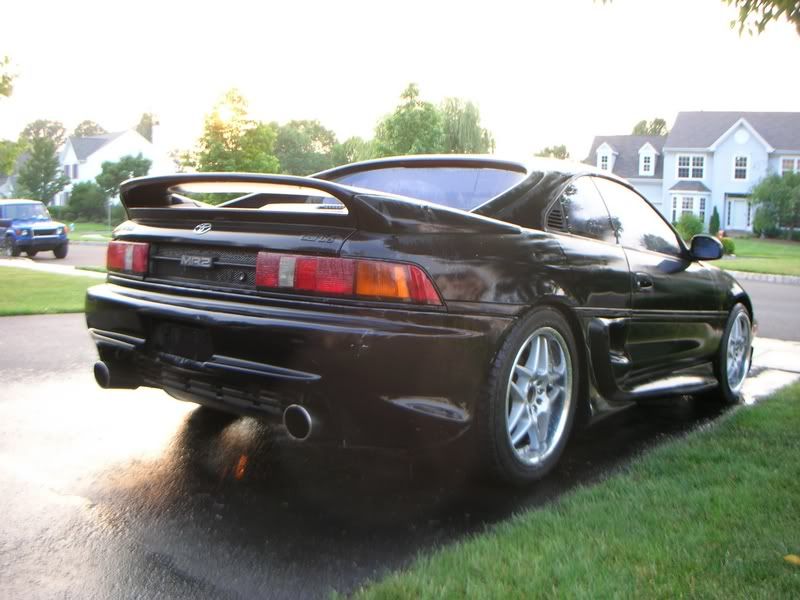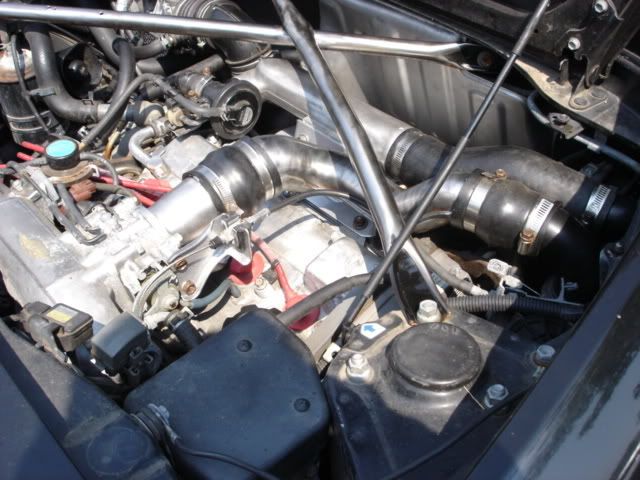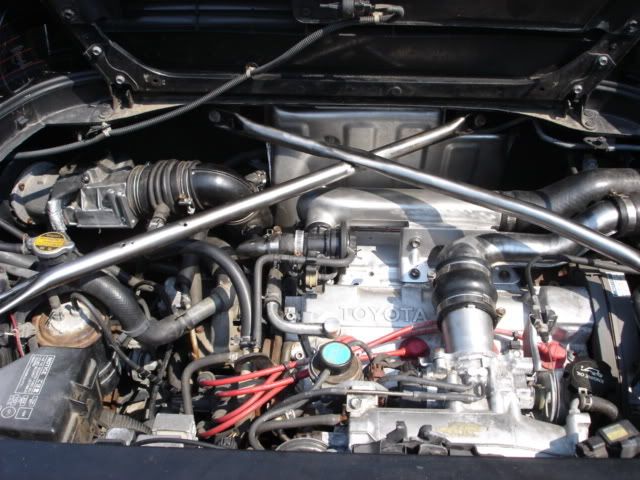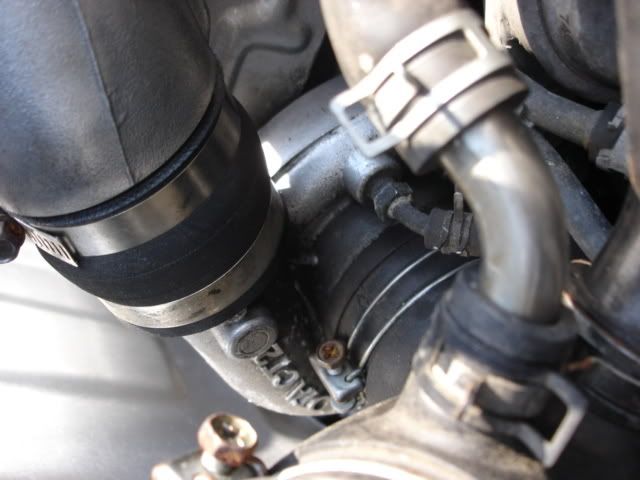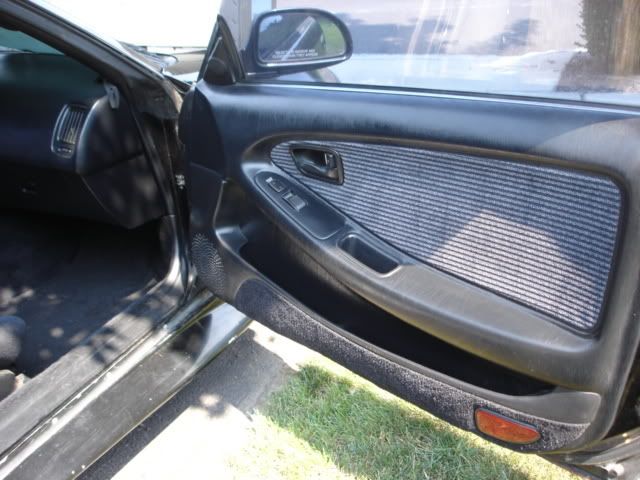 email me at
[email protected]