So yeah, listen to how gay this situation is...
It never seems to fail, everytime I walk to where my car is parked at my complex there's always an issue, whether it's my car's been keyed or someone just so happened to spill red kool-aid all on the trunk of my car...anyways, yall get the picture. So I walk out today only to find that someone backed up into my front bumper:firemad: I've pretty much had all I can take of this ish!
QUESTION!!
But the reason for this thread is to ask you all if there's anything that can be done to prevent the spread of my paint pealing in the area where it was hit. Any ideas would greatly be appreciated!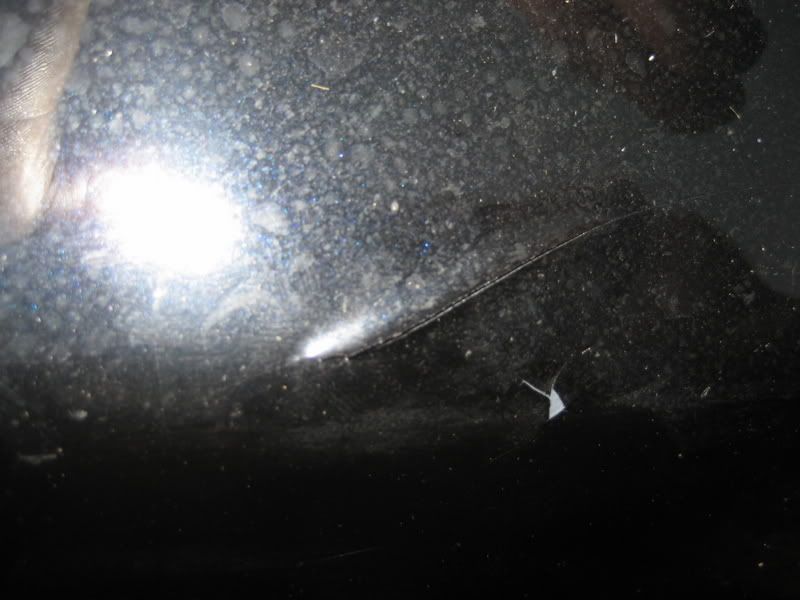 The red area is where they hit causing the crack in the paint