Discussion Starter
·
#1
·
So I've always wished the RSX came with homelink like my Accord did.
I thought about using a universal garage door opener and wiring a button to the dash but didn't want to worry about a battery dyeing or wiring it with resistors to achieve the correct voltage.
Also I have fogs, so I don't have any switch blanks to put the button in.
Yesterday I was bored and saw that I had a spare homelink dome light from my accord lying around.
I decided to start cutting it up to see how small I could make it.
Started like this: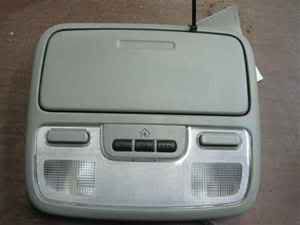 Hacked down to this: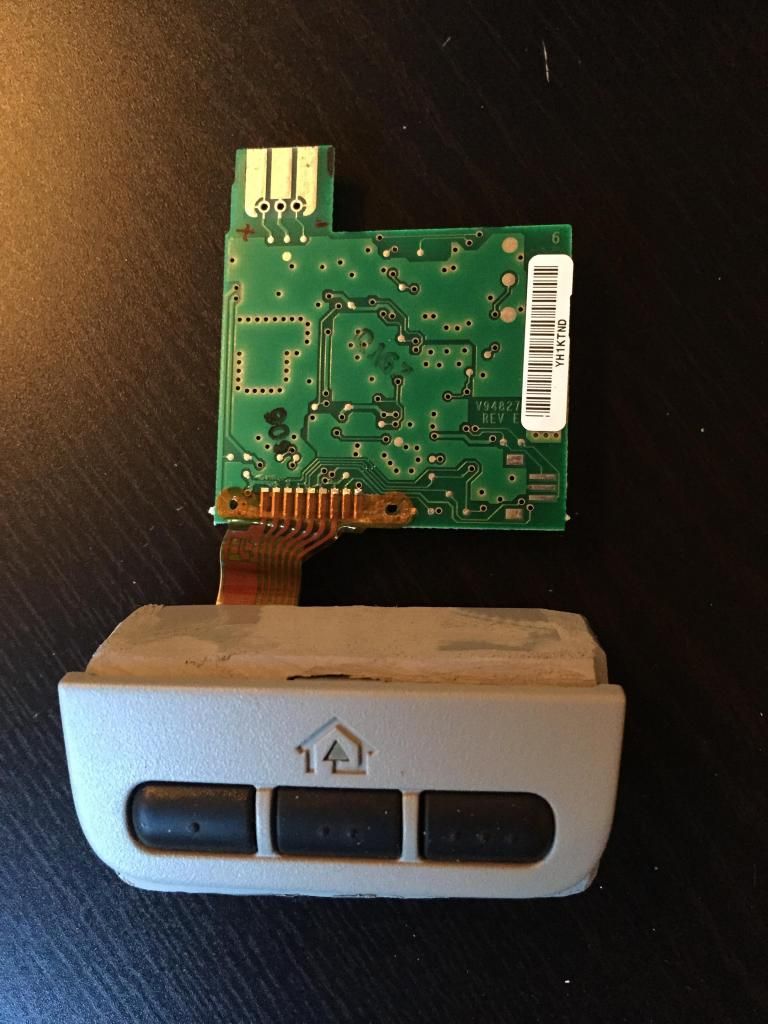 Then enclosed the circuit board and soldered power leads: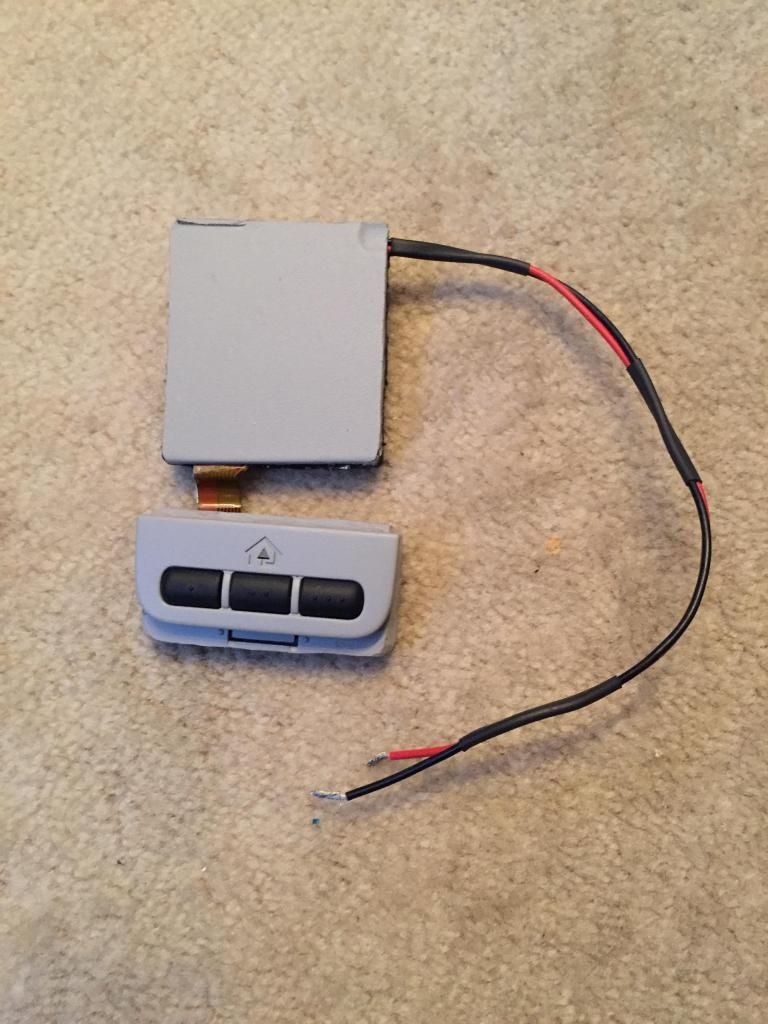 Removable faceplate and buttons: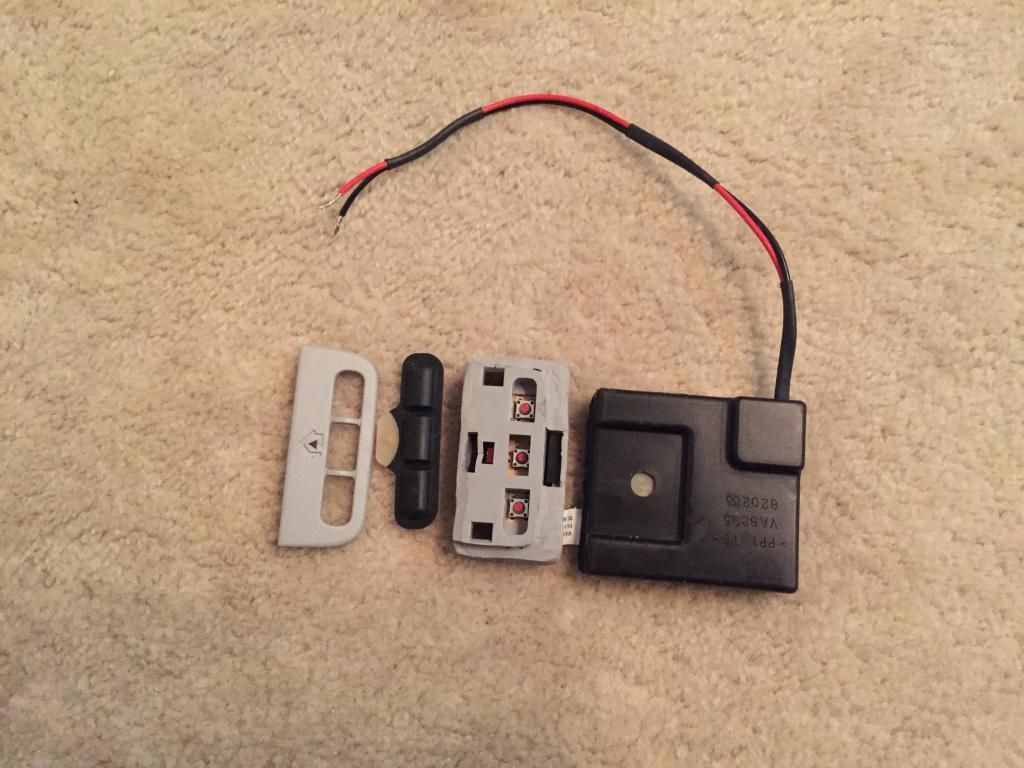 After a quick headliner trim: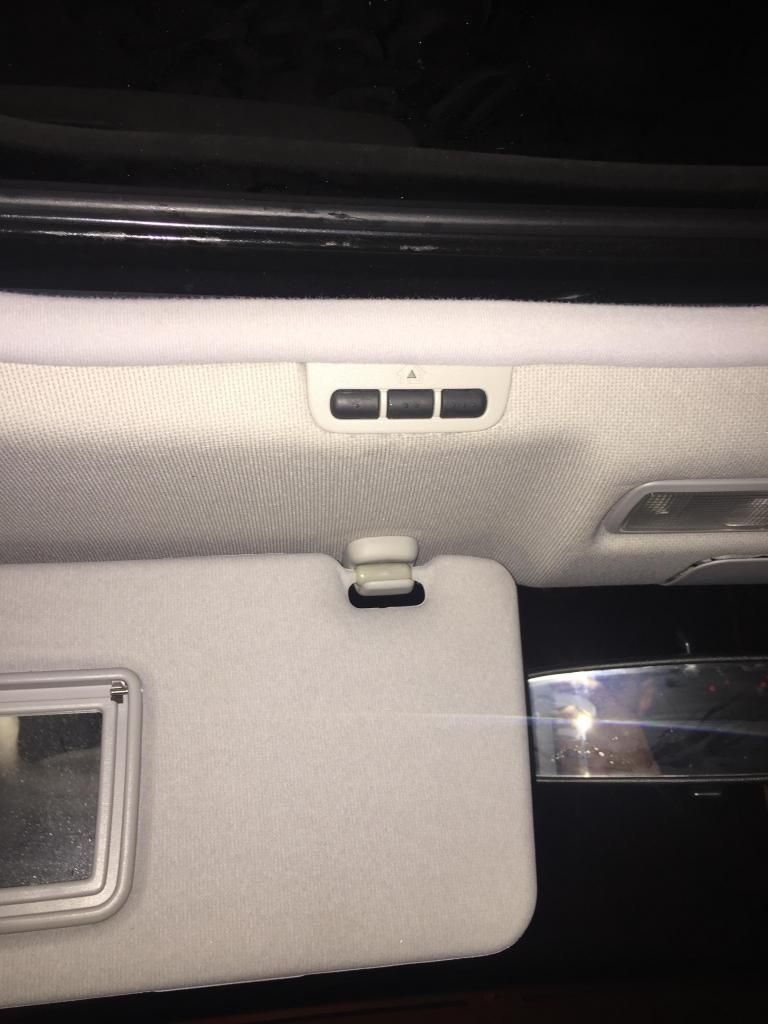 I had originally wanted to put it by the map lights but there isn't enough room to hide the circuit board.
I now have a fully programmable garage door opener that runs off 12V power tapped from the dome lights.
It was a spur of the moment mod but I think it turned out pretty well.
What do you guys think?
Comments and criticism welcome.