Discussion Starter
•
#1
•
Hey guys this is my first D.I.Y and I have always been thinking about doing this because I personally do not like the stock intake box. 1. It takes up a lot of room 2. The sound of the vtec crossover is definitely muffled and lastly I wanted to upgrade without hurting my wallet. It's not show quality but it works great. I don't have any pics of the process but it is pretty self explanatory. A couple things you will need is:
1. Flat head and Phillip head screw drivers
2. Needle nose pliers
Items from your local Lowes or Homedepot
1x PVC 3 inch coupler (located in the pvc or plumbing part) 2.50
1x 3 inch worm gear clamps 2.00 ea (if you don't have any or the filter doesn't come with any)
You will also need an aftermarket air filter. Ebay has some for less then 15 bucks shipped! Just search up "3 inch air filter" or something like that
Step 1: Remove your stock intake box, Just the box leave the rubber arm
Step 2: Insert pvc coupling into air filter and put clamp on and tighten
Step 3: Place clamp around stock intake arm before tightening insert other side of coupling into stock intake arm then tighten clamp
Step 4: Reset your ecu properly
Done! Take it for a test drive and notice the difference between your stock intake box!
Optional: You can paint your coupling whatever color you want. Just make sure you sand and primer it well.
Let me know if you have any suggestions, comments, or questions!
Time to finish: ~10 minutes after you get your stock airbox off
Difficulty: Easy
Here is mine while test fitting no clamps yet: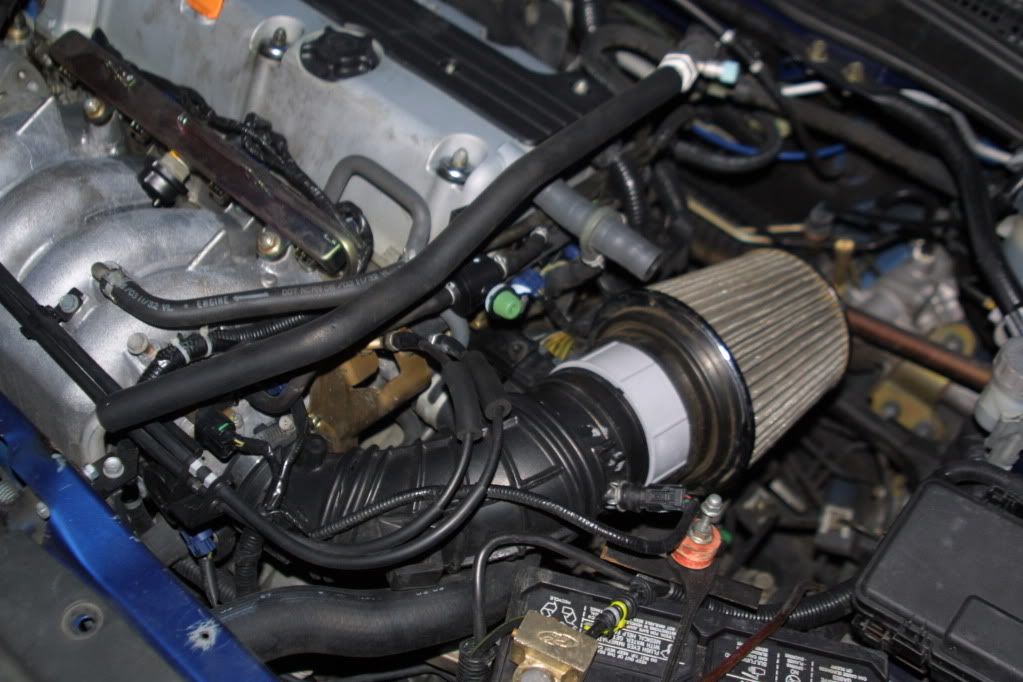 Sorry for the big pics.... Dont have a resizing program