NEW SETUP!!!!
Round 2: Finally done…
I want to say thanks to everyone that had any part in helping me with my car. Hopefully this doesn't sound too gay.
Zack (1_BAD_RSX) – Thanks for all your help man! Can't wait until your car is running strong and we can cruise!
Derek (D-Rob) – Best tuner hands down. Thanks again man!
Brian (Fade2Black) – Thanks for putting up with all my damn questions!
Alex (osusantacruz) – Thanks for all the help and this build would not be at the level it is without you.
Anthony (EncoreDC5) – You are one cool guy. Thanks for all your help and everything you did for me!
Chris (CreepyChris) – You are a god with wires. 'Nuff said.
Everyone in the turbo chat – You guys have also put up with a lot of my questions! Thanks a lot!
I doubt she will see this but I have to thank my fiancée too for putting up with my obsession.
It's been over a year since I began tearing her a part after my first build. I was pretty happy with the car, but because I am power hungry and have way too much attention to detail, I decided to undergo Round 2 of my turbo build. The main goals of this build were: built motor/transmission, roll cage, powder coat, ceramic coat, and shave the engine bay. With the exception of a few things, everything has been done by myself – That is something I am proud of and those of you who work on your own car will know what I am talking about. Few quick things: filling the engine bay and sanding was an endless bitch, cutting/bending/positioning the 2 side bars on the roll cage were a pain, wiring sucks, little problems suck, blown headgasket right after you get it put together sucks… that is all.
The engine bay turned out really good. I spent many, many, many hours working with cutting, grinding, filling, and finishing holes in the bay. I also took it a step further and smoothed out other areas on the shock towers, firewall, headlight braces, and just in front of the shock towers. This was my first time working with filler and I must say I did pretty well. I had actually painted the bay 3 times because I was not happy with the first two. I thought I was happy after the 3rd time of painting it myself but my attention to detail problem kicked in and I had it professionally sprayed by my friend Paul (who has a sick Civic EG drag car!).
I know I will get asked this, so I will just answer the question now: What did you coat your trunk with and why? The trunk is coated with a DIY roll on bedliner called Monstaliner. This bedliner is supposed to outperform all other DIY bedliners and it has a much smoother (less chunky) texture. Painting the trunk/back seat portion of the car much like you would the outside seems to be the trend but I wanted something much more durable for when I need to throw stuff in the back such as a toolbox or slicks. Monstaliner seemed like a good solution to me and has turned out exactly how I envisioned. If anyone is interested in Monstaliner for your car/truck/whatever, feel free to PM me!
All coating was done by Aesthetic Finishers here in Ohio. All piping and turbo exhaust housing were coated with black Armor Coat. All painted items were done by Paul.
I think that is enough talking so without further adieu – Round 2 of my Custom GT35R Turbo build.
Block
K20A3 Block
Darton M.I.D. Sleeves
CP Pistons 86mm 9:1
Manley Turbo Tuff Rods
ARP Headstuds
OEM 86mm Headgasket
ERL S2000 Oil Pump
K24 Oil Pan
ACL Race bearings (Mains/Thrust/Rods)
Hybrid Racing Timing Chain Tensioner
Cleaned, Polished and Chamfered Crankshaft
Head
K20A2 Head
Supertech .5mm oversize Valves
Supertech Double Valve Springs
Supertech Valve Seats
Supertech Ti Retainers
Multiangle Valve Job
Transmission
5 Speed Transmission
PPG 1-4 Straight Cut Gears
Quaife LSD
MTEC Race Shift Lever Spring
Tilton Hydraulic Release Bearing Kit
Hybrid Racing Shift Cables
K-Tuned Billet Shifter Arm
k-Tuned 5th Gear Lock Out
Turbo Setup
Garrett GT3582R Turbo
Slowmotion Motorsports Turbo Manifold
Slowmotion Motorsports 3" Downpipe
Slowmotion Motorsports 2.5" External Dumptube
Slowmotion Motorsports Charge Piping
PWR Vertical Flow 24x12x3 Front Mount Intercooler
Tial 60mm Wastegate
HKS SSQV Blow Off Valve
Custom 3" Exhaust
Vibrant Stealth Muffler
DMH Electronic Exhaust Cutout
Vibrant Bellmouth Velocity Stack
Design Engineering Titanium Turbo Heatshield
Fuel System
K-Tuned Fuel Rail
Walbro 255 Intank Pump
1 Gallon Racing Tank
Weldon 2015A In-Line Fuel Pump
8AN Feed
6AN Return
Bosch 1000cc Injectors
Fuelab Fuel Pressure Regulator
P2R Fuel Pressure Gauge
Other
Creepy Custom's Engine Harness
Shaved RBC Intake Manifold
Skunk2 74mm Throttle Body
Innovative 85A Motor Mounts
K-Tuned Upper Coolant Housing
K-Tuned Swivel Neck Thermostat
Hondata 4-Bar MAP Sensor
Hondata Boost Control Solenoid
K-Tuned Billet TPS
ClubRSX Oil Port Adapter
Electronic Power Steering
Relocated Fuse Box
Relocated Battery
Custom Chassis Harness Tuck
K-Tuned Pulley Kit
Polished Allen Head Bolts
Removed Items
Hydraulic Power Steering
Air Conditioning
Heater Lines
ABS
Oil Cooler
EVAP System
Interior
AEM Wideband UEGO Gauge
AEM Digital Oil Pressure Gauge
AEM Digital Boost Gauge
Momo Corse Steering Wheel
Mugen Steering Hub
G-Force Pro 5 pt. Camlock Harnesses
Custom Autopower 6pt. Roll Bar
Rear stripped and coated
F1 Spec Type II Carbon Fiber Bucket Seats
Entertainment
Custom CarPC
Centrafuse GUI
Alpine SPS-600 Speakers
Kenwood KAC-7205 Amp
Suspension/Wheels & Tires
Buddy Club N+ Coilovers
Energy Suspension Front Control Arm Bushings
Eibach 5mm Wheel Spacers
ARP Extended Wheel Studs
17 x 8 +35 5Zigen FN01R-C (Titanium)
255/40/17 Falken Azenis RT615s
15 x 7 +35 Team Dynamics Pro (Gunmetal)
24.5 x 8.5 MH Racemaster Slicks
Exterior
05-06 Front and Rear Conversion
Mugen Front Lip
Mugen Rear Lip
Mugen Sideskirts
Type R Wing
Engine Bay Shaved and Filled
Pictures
A few Round 1 pictures: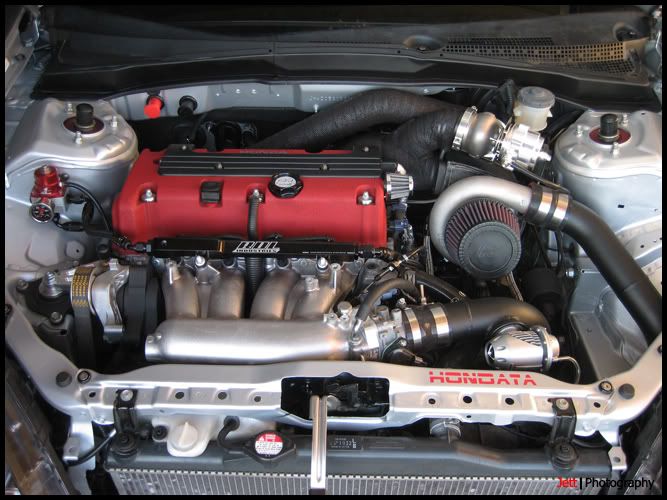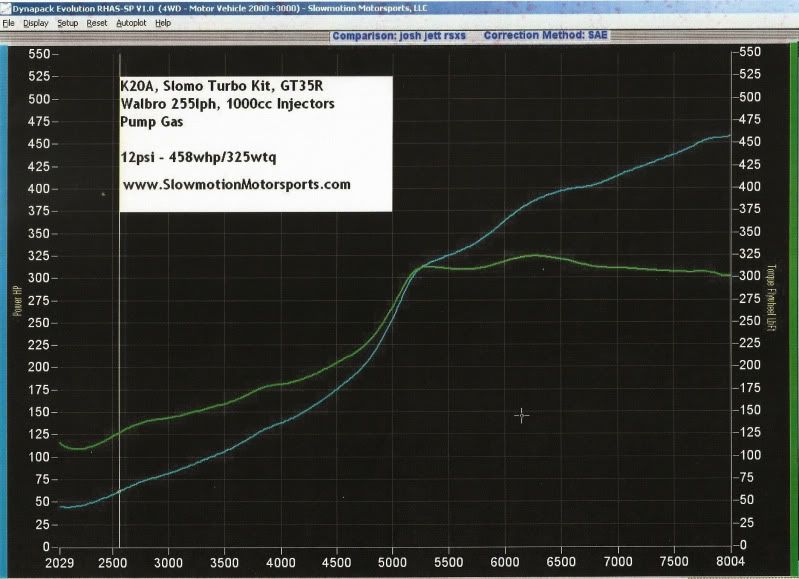 Round 2 pictures: