UPDATE ON PAGE 7, 2013 AUDI S6, amaaaaaaazing car
Sooooo for some reason my K20 dropped a valve into the cylinder...locked up the motor, coolant filled up the crankcase, aluminum pieces all up in my head, cylinder, intake manifold, and header...:dontknow:
What came next was a purchase of a K24a2 :giggity:
As of 1-12-12 the car is done . Here is a list of aftermarket parts installed.
PAGE 5: Shaved Throttle body
http://forums.clubrsx.com/showthread.php?t=784144&page=5
K24a2 longblock
Stage 2 Competition clutch kit
Competition clutch lightened flywheel
Hondata Intake manifold gasket
Hondata K-Pro Version 3
PLM Race Header
Custom Short Ram Intake
Karcepts TB adapter
Nokya 2500K high beams
Goodridge Stainless Steel brake lines
Ingalls Torque Damper
Billet fuel rail
Parts list:
2005 K24a2
19109-PH1-620 CAP, FILLER
17132-RAC-U00 STAY, IN. MANIFOLD
93600-06014-0H SCREW, FLAT (6X14)
08798-9031 FLUID, MT
21351-PNA-000 COVER, TORQUE CONVERTER CASE
OL999-9011 COOLANT (TYP2 BLUE)
11910-PPA-000 BRACKET, ENGINE SIDE MOUNTING
31175-PRA-000 BRACKET, IDLE PULLEY
31185-PCX-003 COVER, BEARING
31190-RRA-A00 PULLEY, IDLE
90031-PRA-000 BOLT, SPECIAL FLANGE (10X25)
12341-RTA-000 GASKET, CYLINDER HEAD COVER
18115-PRB-A01 GASKET, EX. MANIFOLD (NIPPON LEAKLESS)
19222-RAA-A01 GASKET, WATER PUMP
22103-PNA-003 BUSH (21X24X8)
AEM-30-2355-250 AEM No Weld O2 Sensor Bung 2.5"(not used on PLM header) for sale cheap! PM me with offer
AUM-20133 Auto Meter Single Gauge Pod
30-4100 AEM UEGO Wideband O2 A/F Ratio Gauge Kit
02-04 RSX Type-S (PRB) ECU
HD-KPROA Hondata K-Pro 05-06 RSX Adapter Harness
555-100051 #6 STR HOSE END PUSH LOC
799-670520 #6-14MMX1.5 METRIC MALE
799-670530 #6-16MMX1.5 METRIC MALE
322-SP204 WRINKLE FINISH-RED
234-9005 2004 RSX DENSO Oxygen Sensor
KIM01 Karcepts RBC Adapter
CC-2-800-ST Competition Clutch Lightweight Flywheel
2100 Competition Clutch Stage 2 Clutch Kit
Questions and comments more than welcome...I have a cheap camera so don't hate on the quality of the pics...
The build...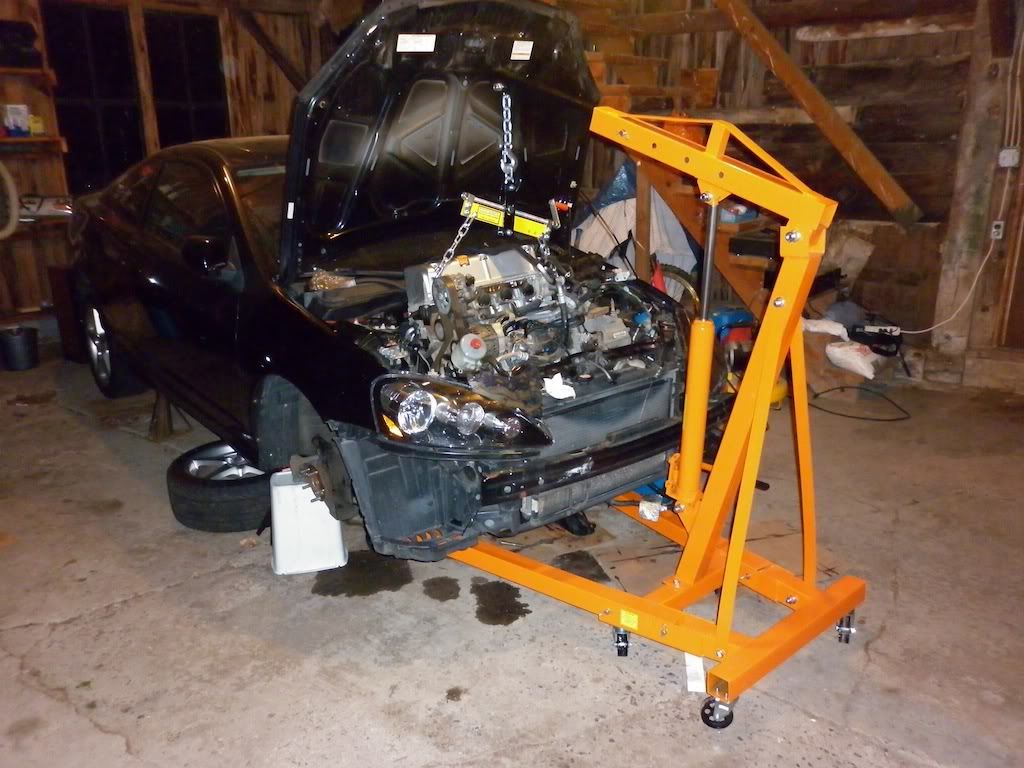 Bought this cherry picker for $100 at Harbor Freight, helluva deal. Engine halfway out...
Side view almost out. I figured out at this point to remove the AC compressor and that freed up enough space to yank it the rest of the way.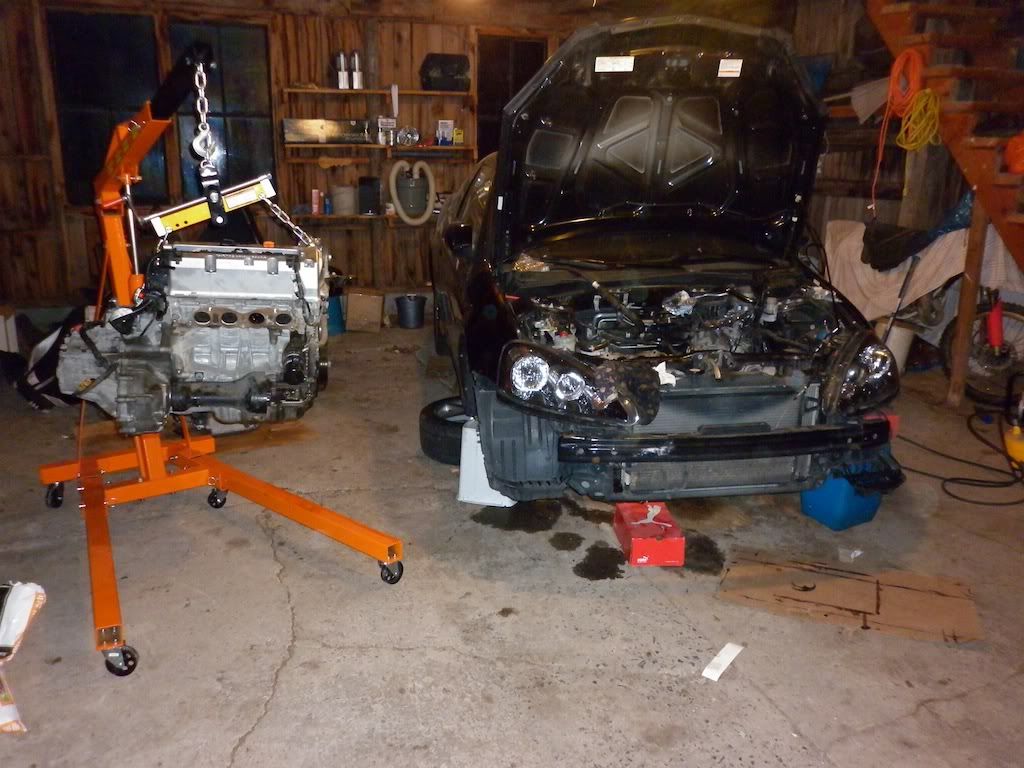 She's out, time to drink beer.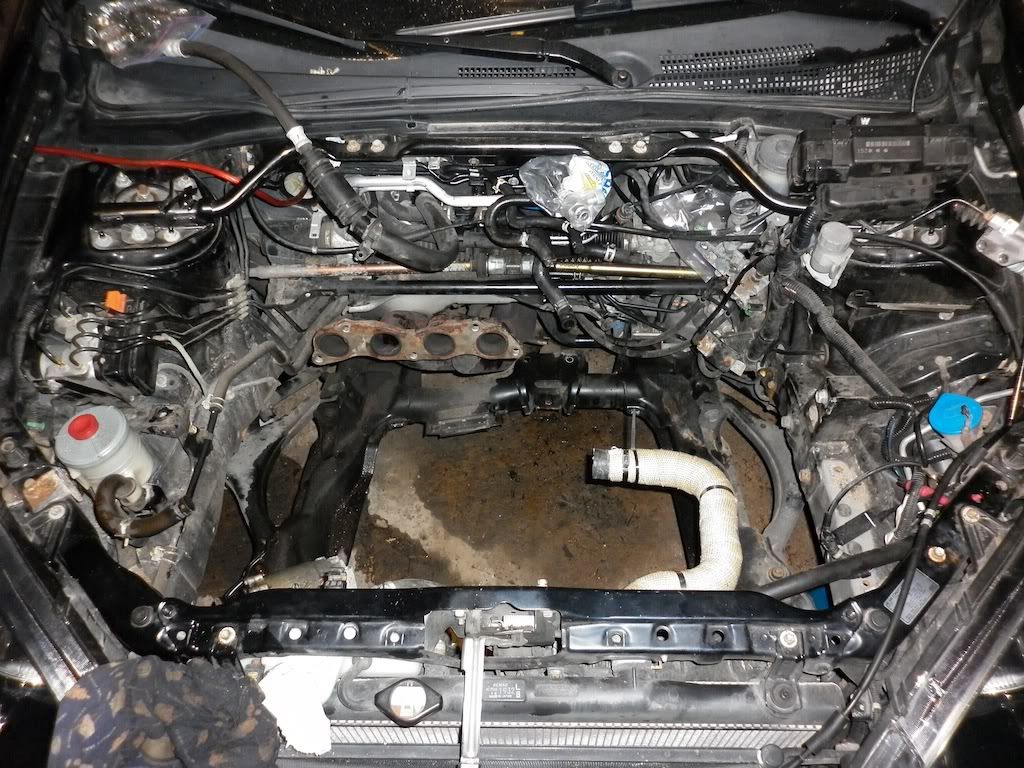 Heartless...I also removed the rest of the AC system later on. I don't need it where I live and I never used it anyway. Also cleared out the rest of the power steering pieces after I took this pic. I figure I'll see how it is w/o PS and if I hate it I'll do EPS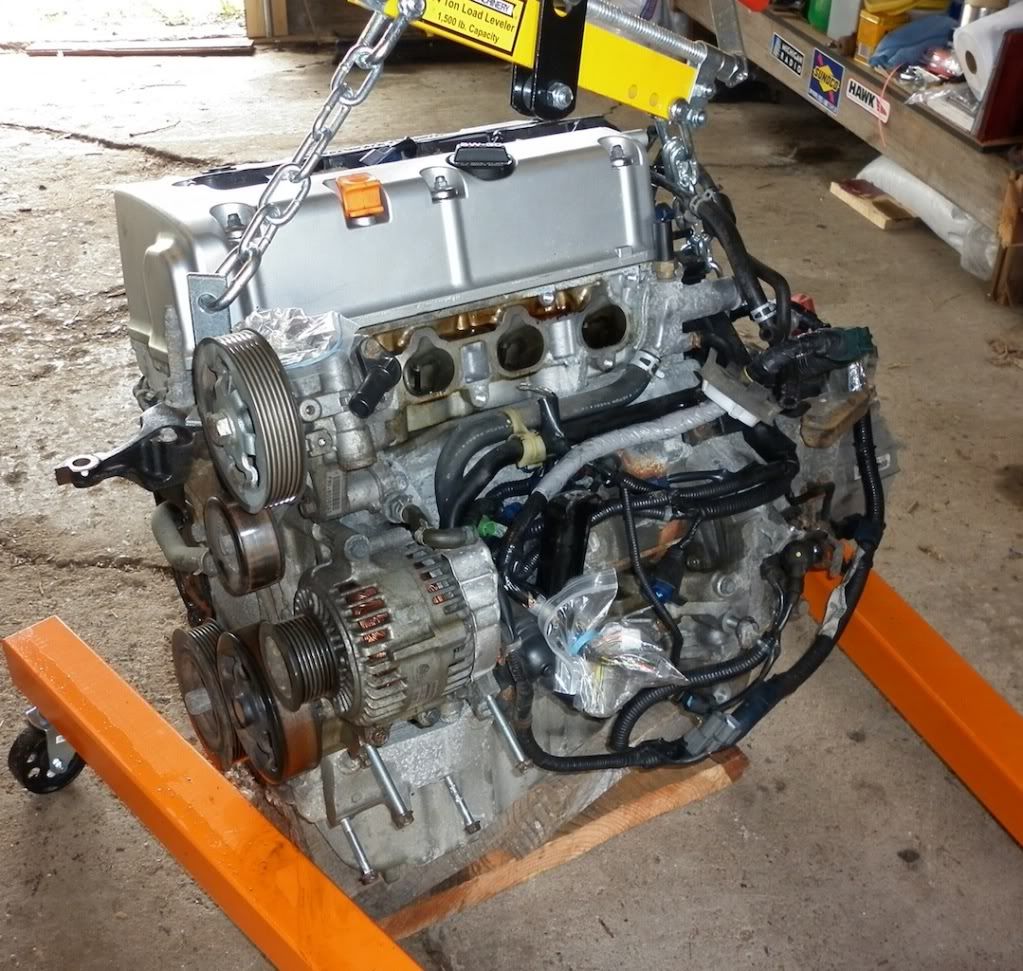 One blown K20...to be dismantled and inspected after I am bored when the swap is done.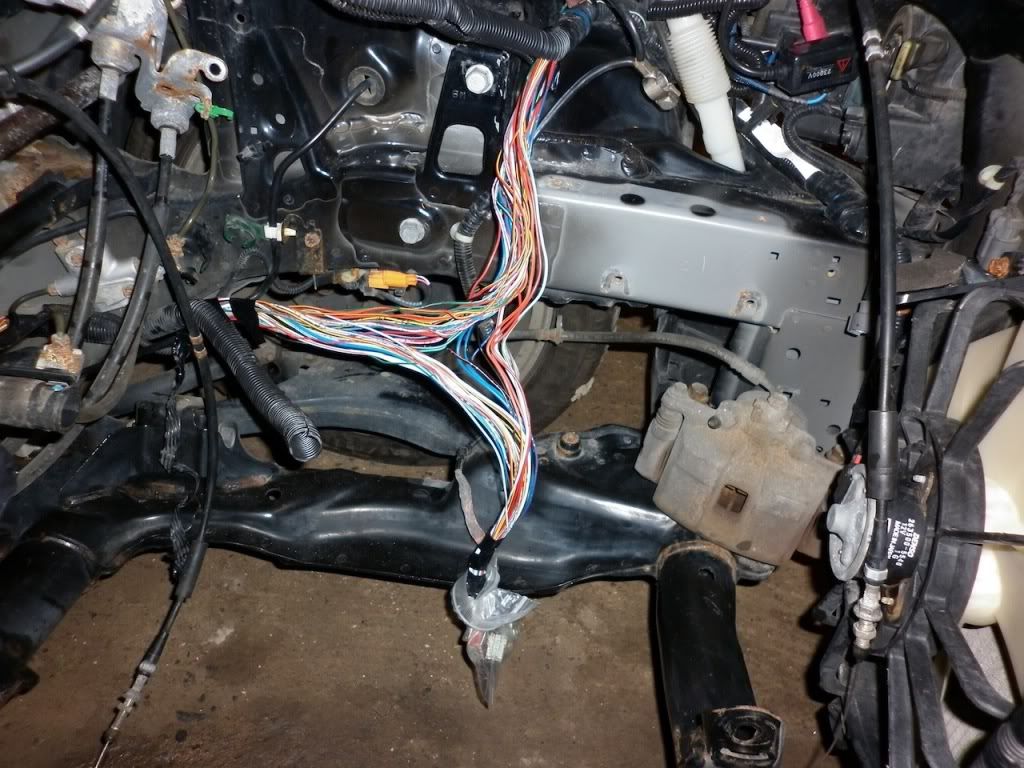 Started tearing apart the wire harness for the fuse box relocate to glove box process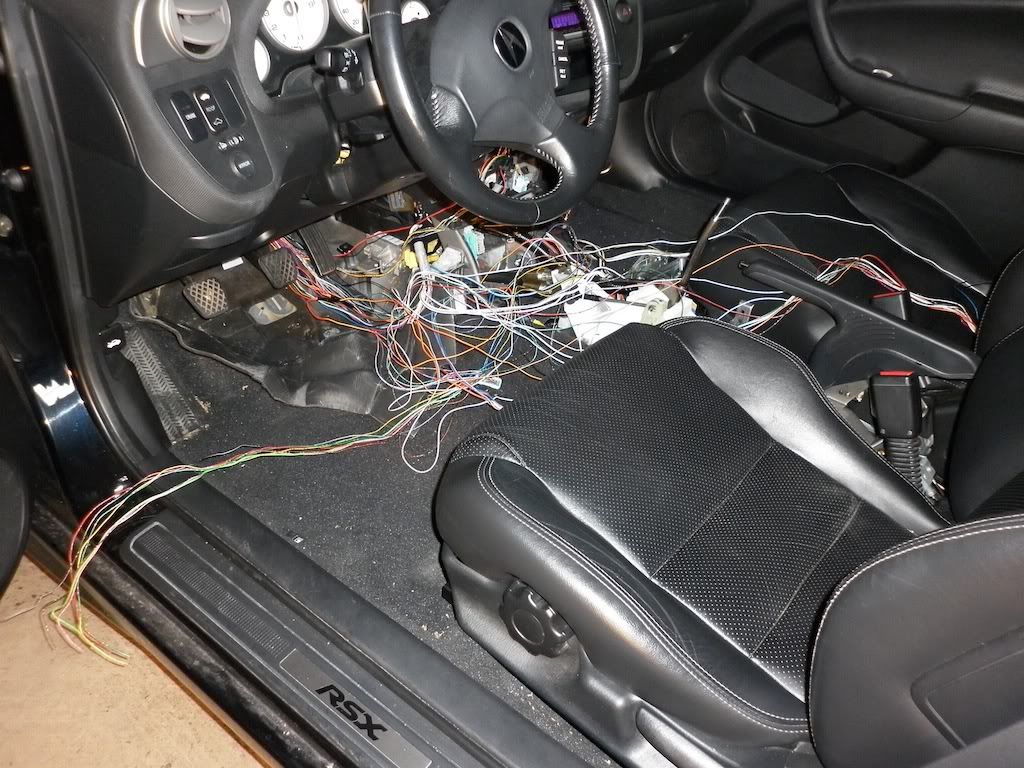 The other side of the fuse box relocate process...yeah I didn't think it was gonna be this big of a PITA but I got time so why not..I think I'll be glad I did it in the end.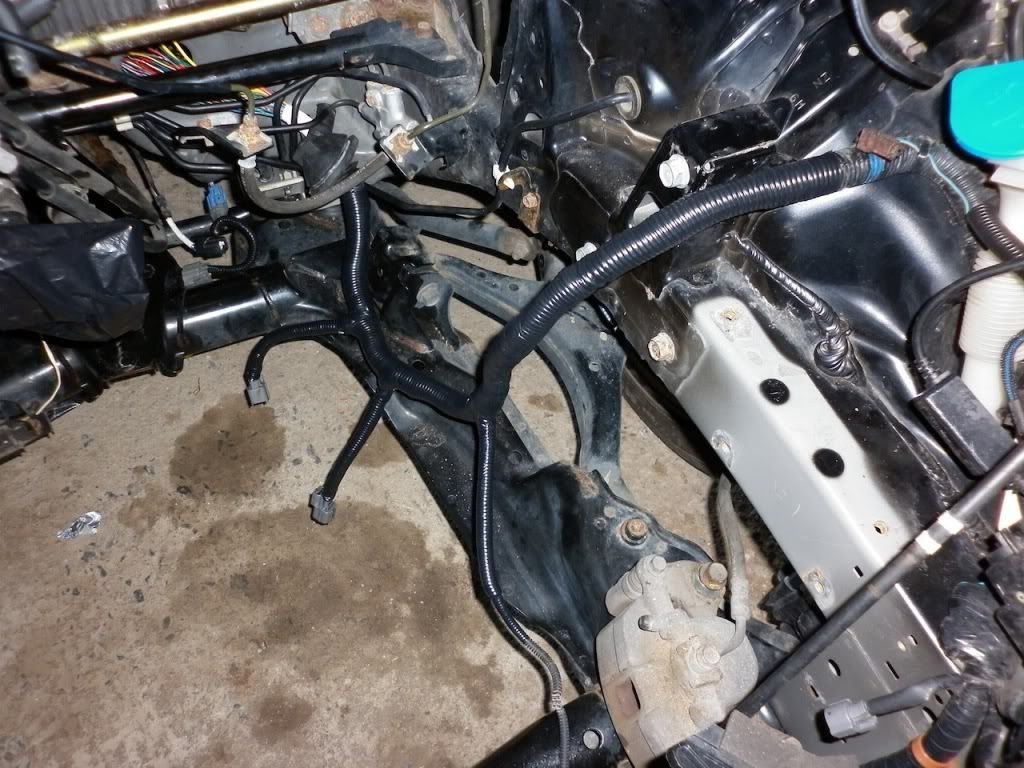 All done rewiring the fuse box looming, wrapped it all in fresh elec tape twice and new plastic loom stuff, looks half decent eh?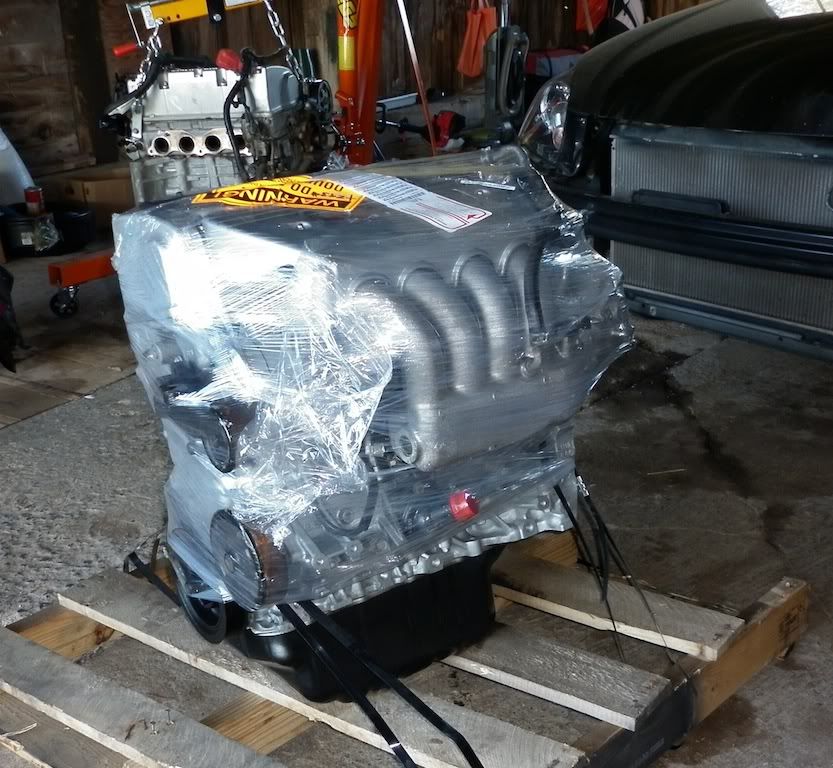 Something big came in the mail today...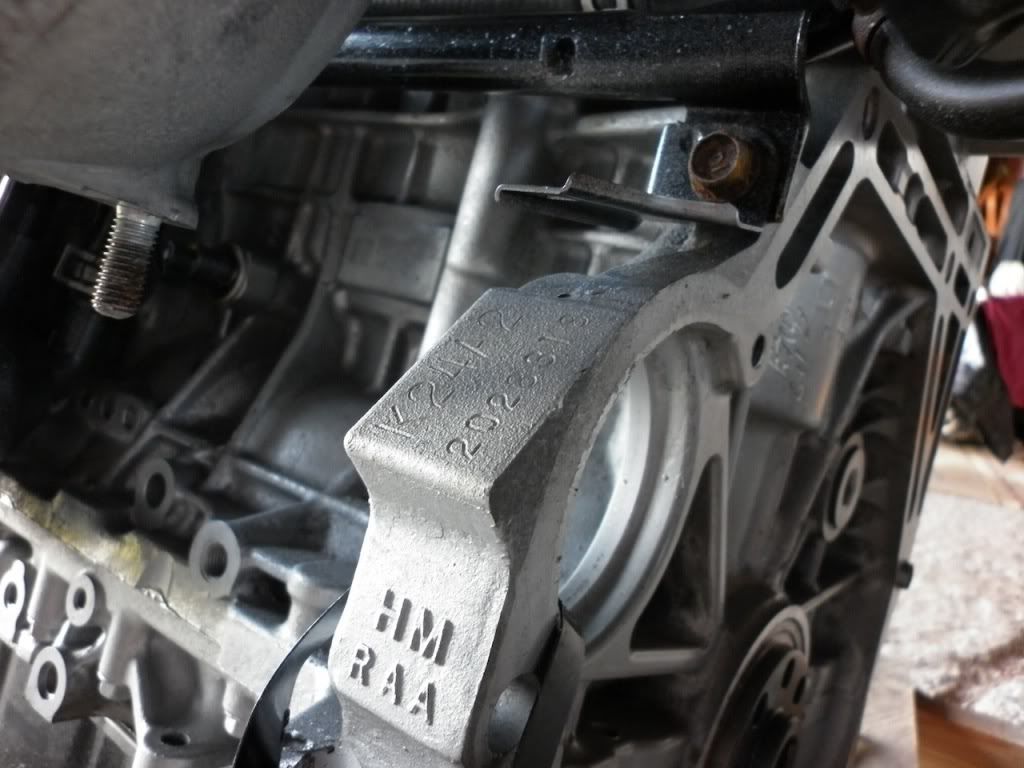 Hmmmhmmm that's what I ordered, just making sure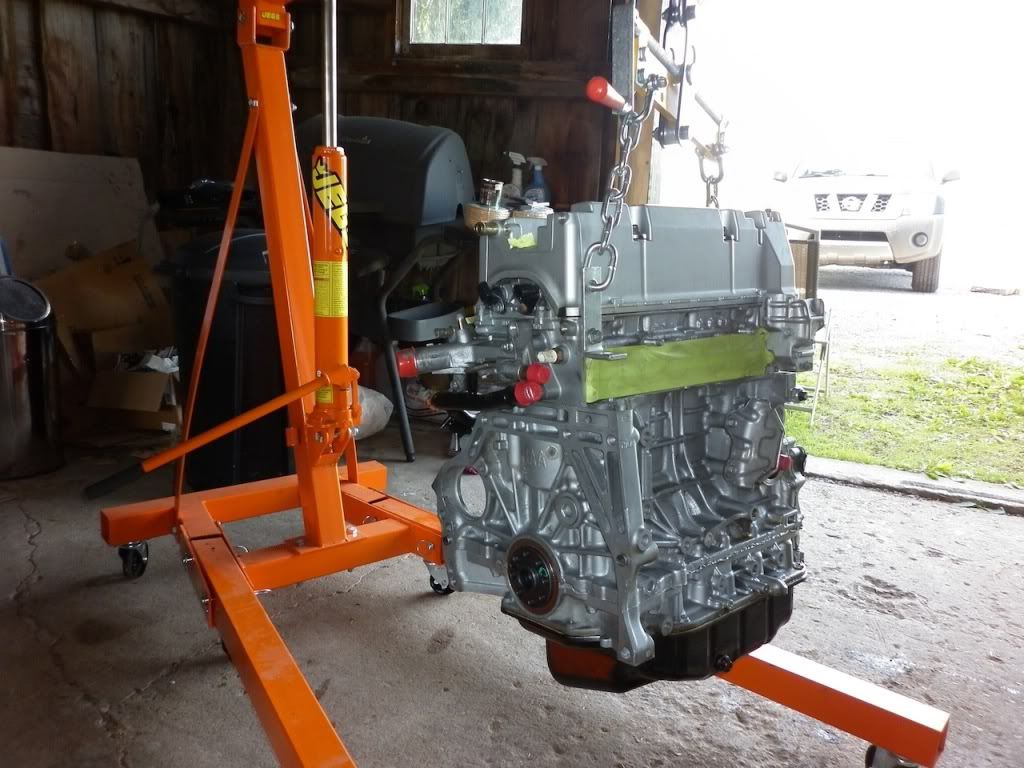 All stripped down and cleaned off, going to replace the oil pan gasket but choosing to leave on the K24 steel pan instead of using my aluminum K20 pan, I figure a dent is better than a crack...no leaky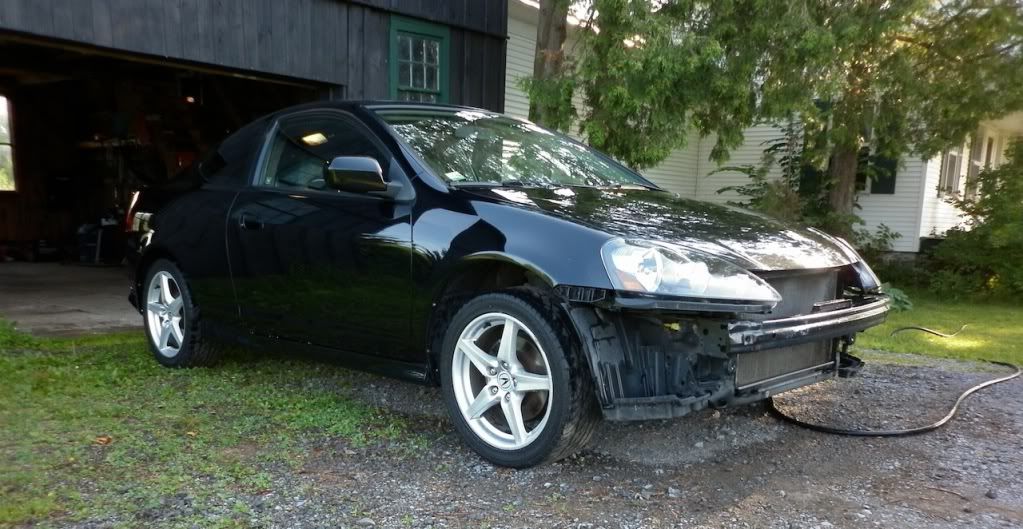 Out for some fresh air and a good degrease spray down in the engine bay while it's so empty in there, not going to respray it tho. I don't care much for show...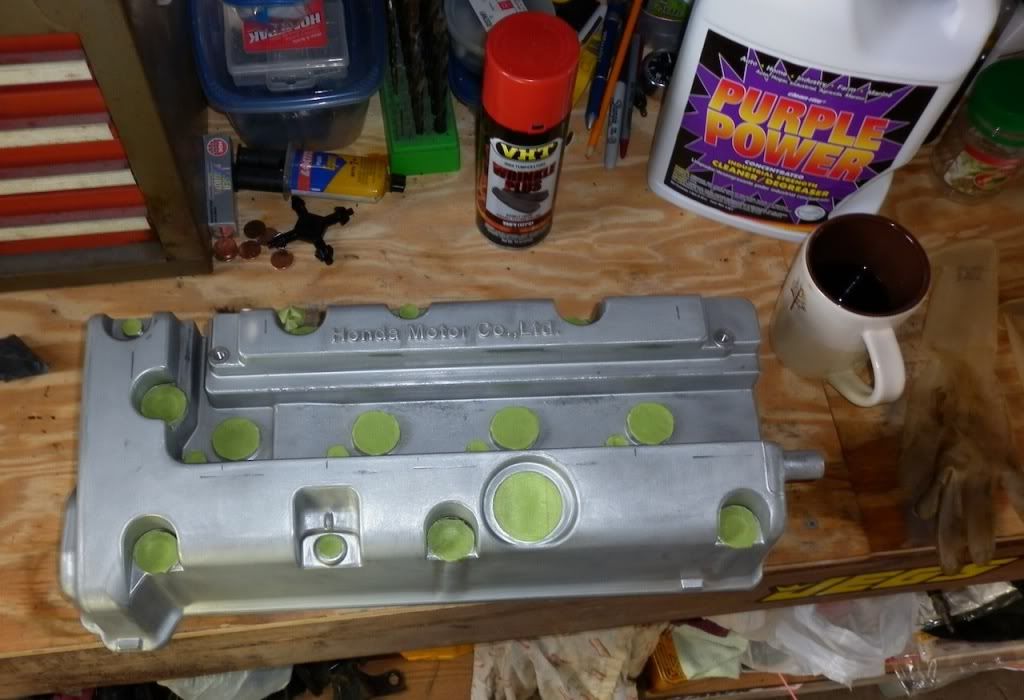 All roughed up and masked off for a coat of that VHT wrinkle red paint you see there. All it takes is a lot of coffee, degreaser and sandpaper
Baked for about 15 minutes at 350 degrees and the wrinkles appeared so I took it out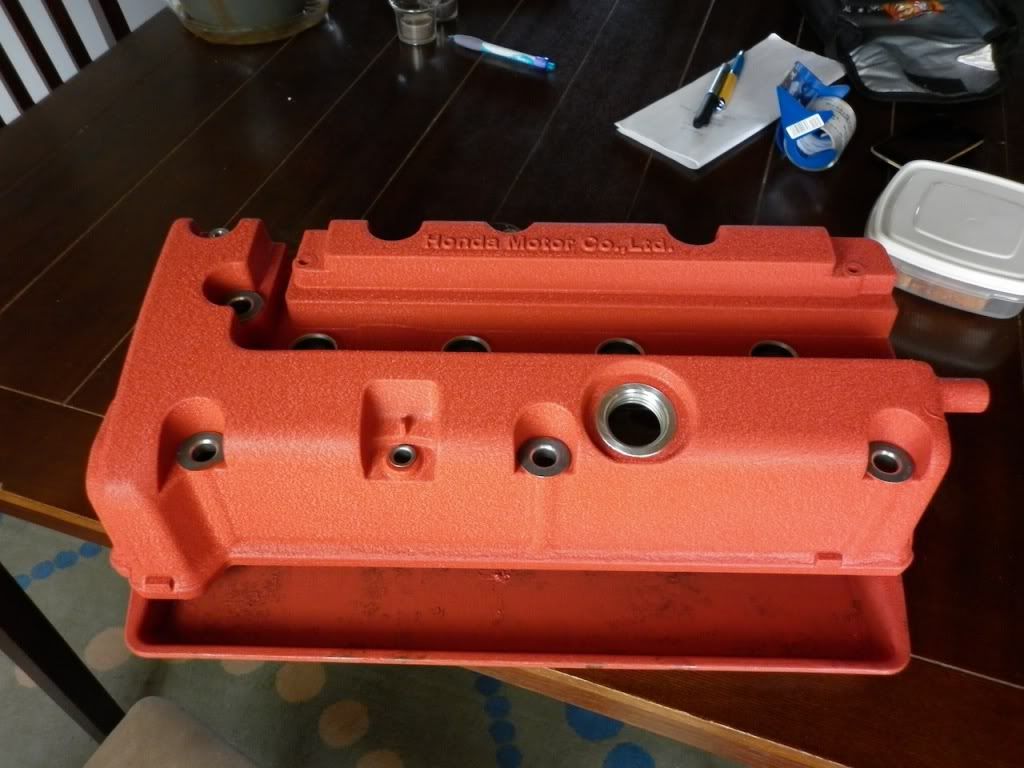 Turned out just as I had hoped! I might sand off the Honda letters later on so they are shiny and yes I am cheap and did not buy the VC that only says Honda on it, I really don't care that much.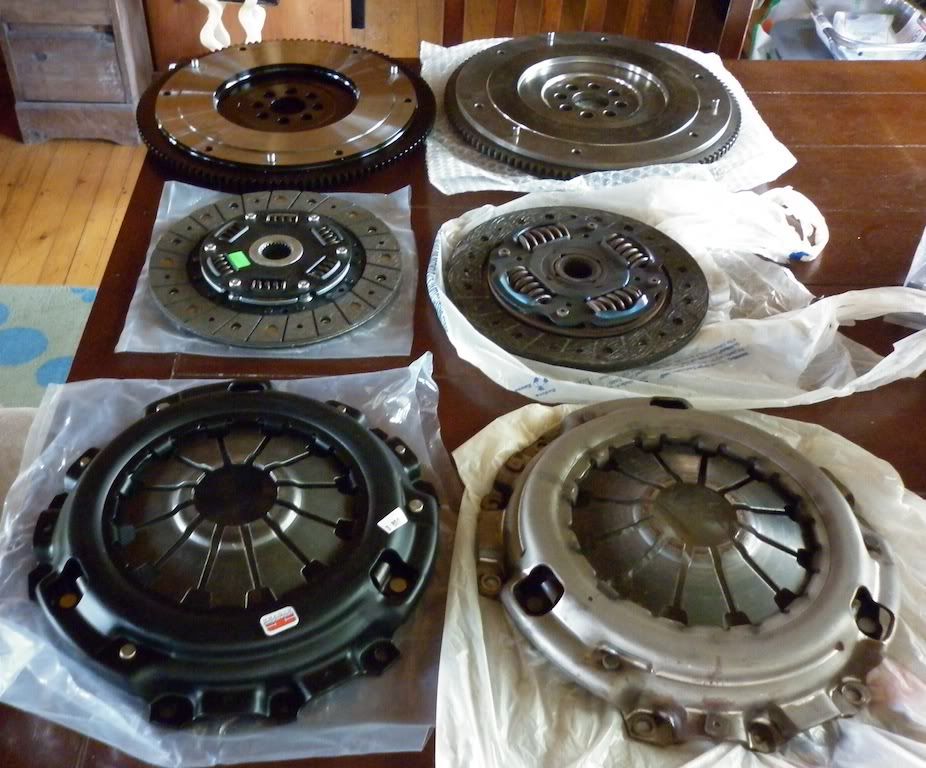 My old clutch and my new Competition Clutch Stage 2 clutch with 11.5 lbs. lightened flywheel...I figured the 8 lbs. would be too light for daily driving, this should be a perfect compromise
- FYI It looks like the guy that had the car before me put a stage 1 Exedy clutch disc in here (compared it to pics of one online) and I am replacing it because the part that houses the springs had a 1 cm long crack in it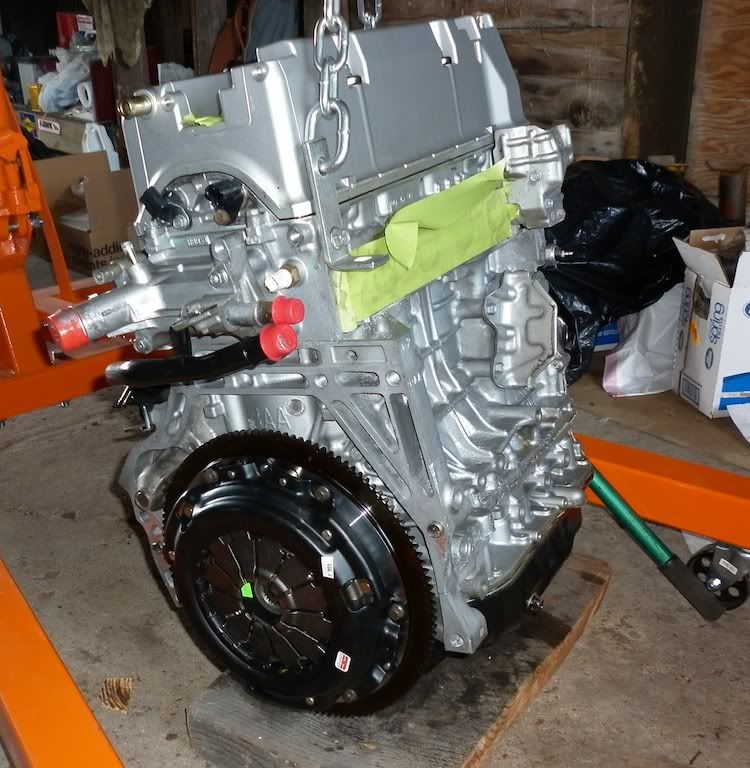 Flywheel and clutch installed...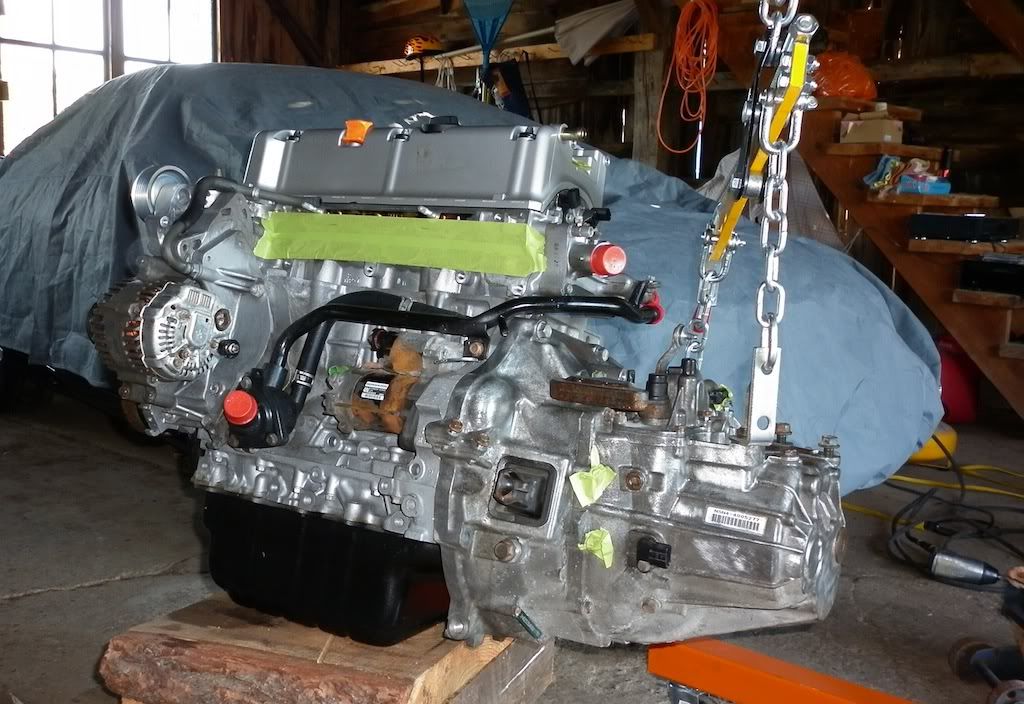 Tranny installed!!! This is a big PITA by yourself. Tough to line up the splines and hold the tranny just right so it slides in, if you have friends...use them!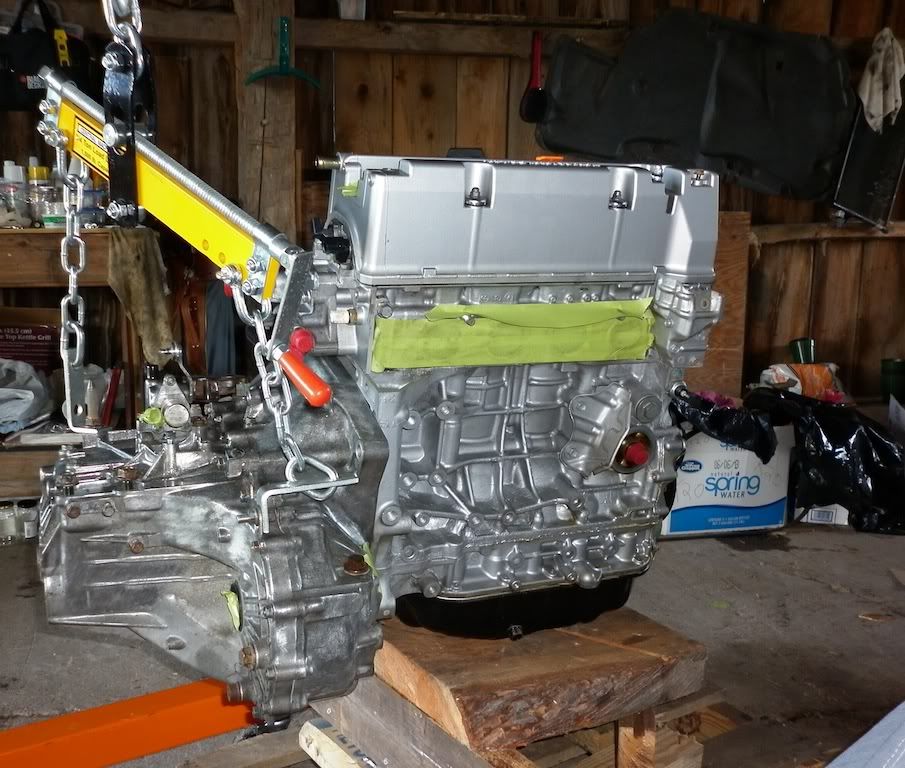 I got a belt to fit in case you are wondering with a K24 and no PS and no AC a 525K6 fits great.
I'll keep the thread updated, please ask if you have questions if I can help I will!
Attached is the kal I am using until I get tuned. It has a few changes to suit my setup. :wavey: