Update and pics on EVERY PAGE.
teaser...
Mods
Greddy turbo kit.
Ebay SRI - AEM SRI - AEM V2
- stock airbox
Apex'i GT Spec exhaust - '06 Type s exhaust
- stock exhaust
JDM Replica window visors
JDMpassword sidemarkers
Depo Blackhousing headlights
Eibach Sportline Springs
Type R Lipkit
Type R Wing
Honda & Integra badges
Redout vinyl for taillights
XD 6k HID lowbeams
Superwhite LED rear license plate light
License plate relocator
Wink Mirror
C-Pillar Bar
06' Type s wheels.
Future Mods
Coilovers
RBC manifold
Kpro
3in. Exhaust.
CURRENT
First off, This is my 2003 Nighthawk Black Pearl base 5 Speed. i got it in November of 2008. i recently graduated highschool (class of '09) so be mindful im a poor college student. all of these pics were taken with a camera phone so my bad if they suck.i used to have go mods but ended up selling for show mods, no go mods till im done with school and this car isnt my DD. any comments is welcome good or bad, Thanks for viewing =)!
Here's the base when she was still at that stock look. and 4x4 mode.
My very first mods were Jdmpassword Sidemarkers, Dropped on H&R Springs, Painted stockies flatblack.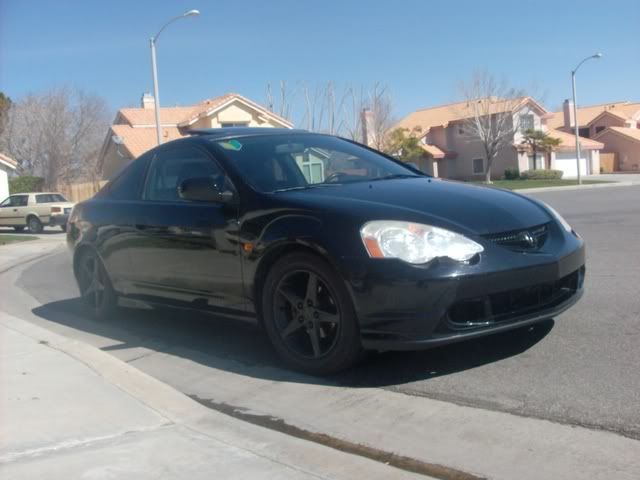 i picked up front and rear itr lips from a friend for really cheap, rattlecanned them and slapped them on. Also did diy Blackouts and redouts. also debadged rear.
i got bored of the black stockies so i painted them bronze, also added window visors, and Honda iS Badges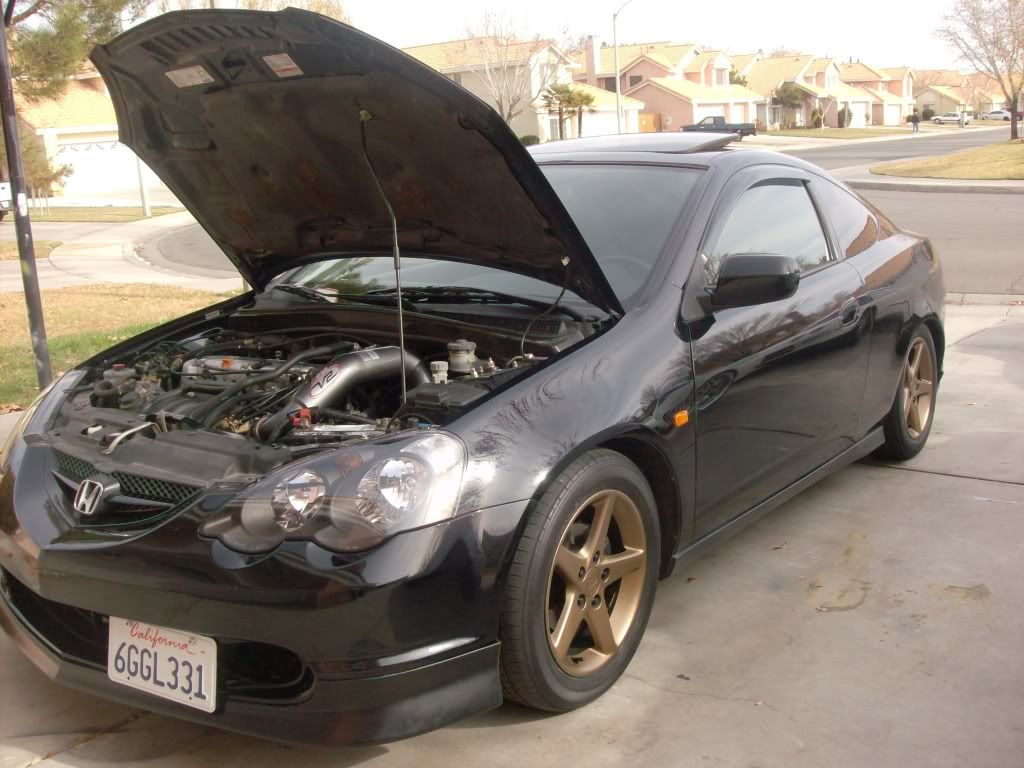 picked up some type s rims from a member on here, they had major curb rash (cant tell from the pic, but they really did) so i fixed them and repainted them white with honda centercaps.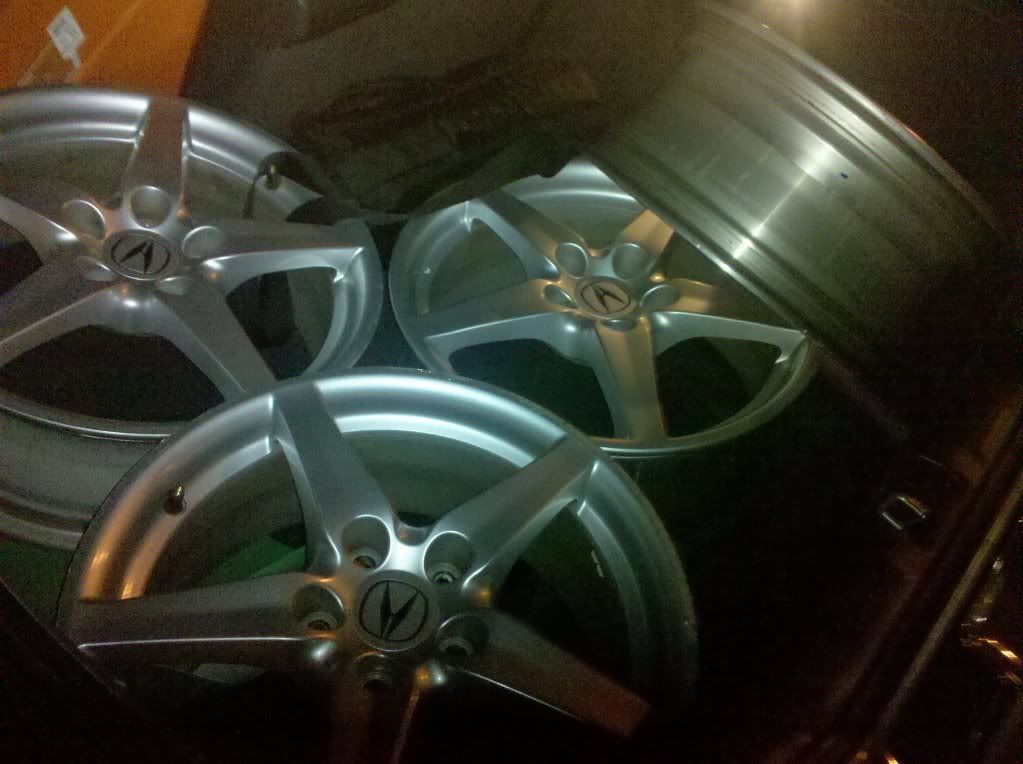 also repainted the lips real nighthawk black pearl lol.