Discussion Starter
•
#1
•
Hi everyone. This is my first write up, so I hope you guys find it useful.
I have conducted a quick experiment to show the difference between a polish and 2 of Meguiar's off the shelf waxes. I have been using Gold Class wax for a year now and I really like it, but I read good things about the Ultimate wax so I decided to do a comparison. I also threw the Ultimate Polish into the comparison because I wanted to see if it would improve the clarity/reflection.
Conclusion: I prefer the Meguiar's Ultimate Polish + Meguiar's Gold Class Wax combo.
Prepped the panel by washing and drying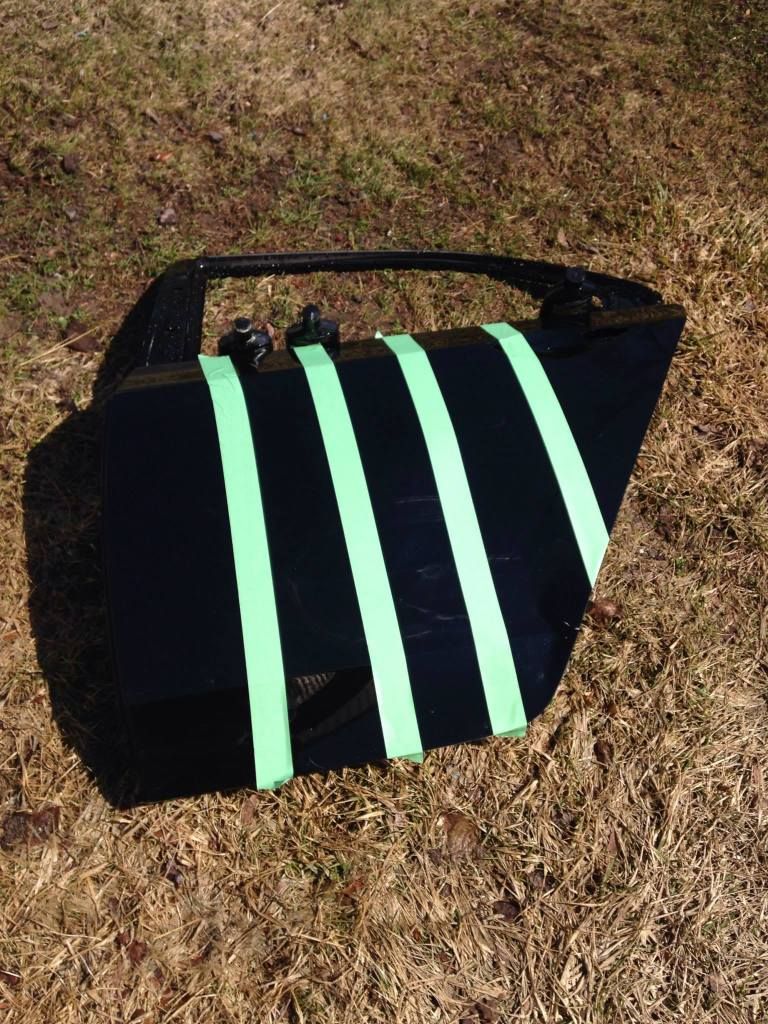 From left to right...
1. Nothing
2. Polish
3. Polish + gold class wax
4. Polish + ultimate wax
5. Just gold class wax
Close up of the section with no treatment. Swirl marks are very apparent.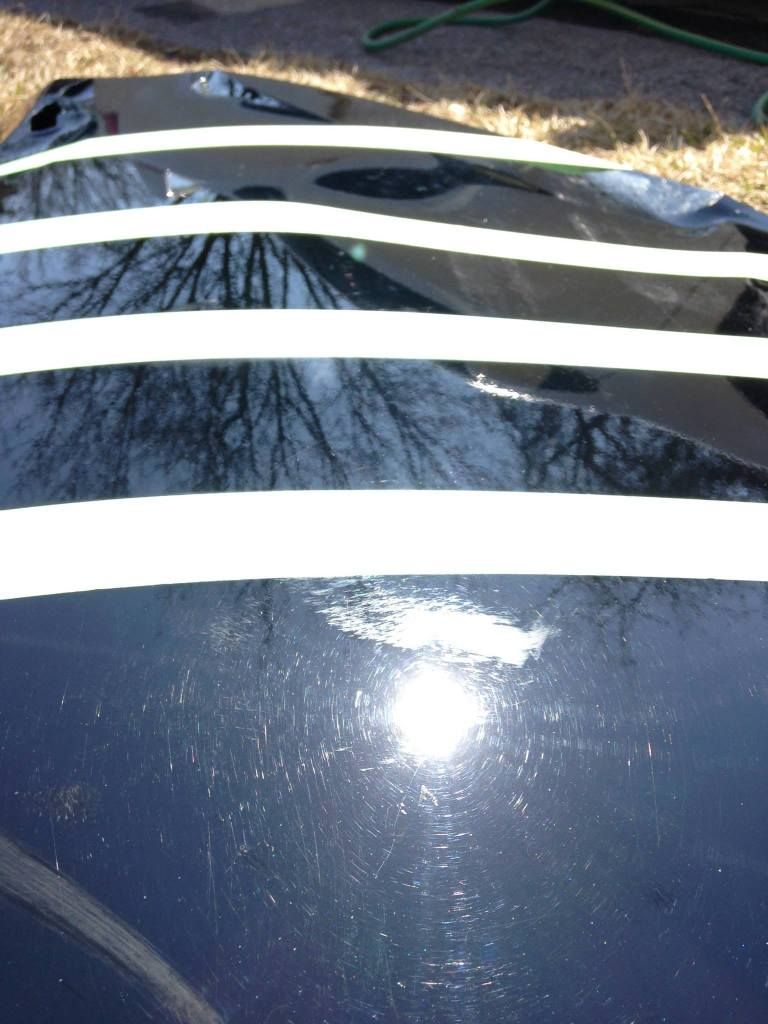 Close up of just the section with polish only. Swirl marks are present but significantly reduced.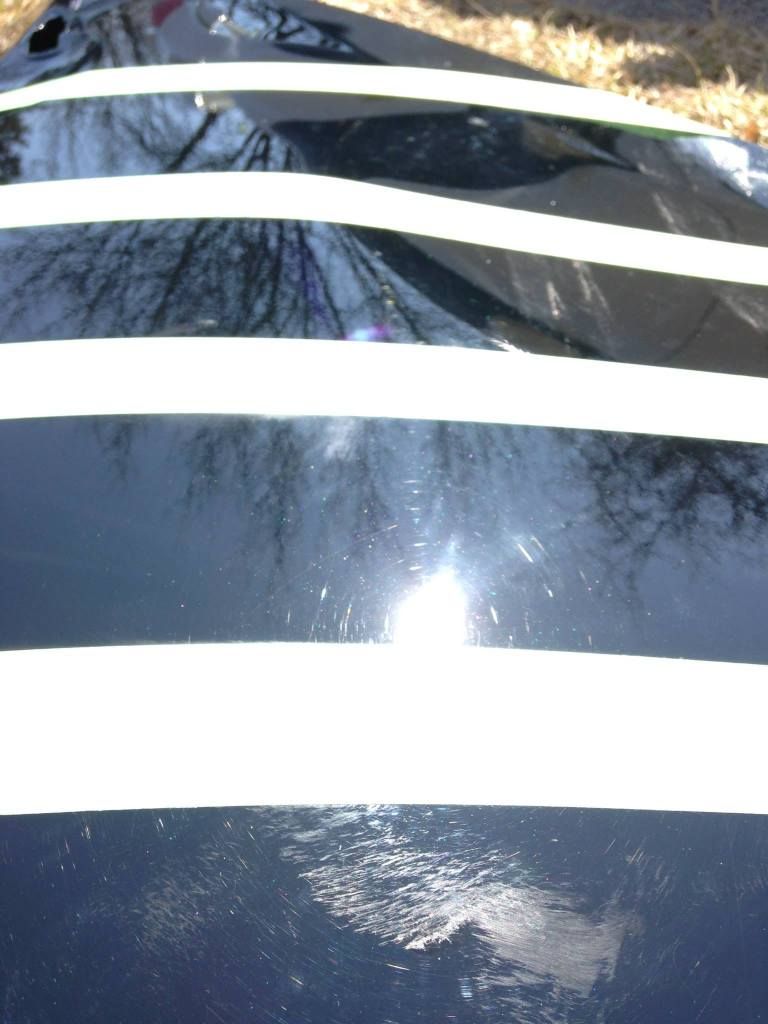 Close up of the section with polish and gold class wax. Swirl marks are reduced even more (probably just filled and not removed). The black is much deeper.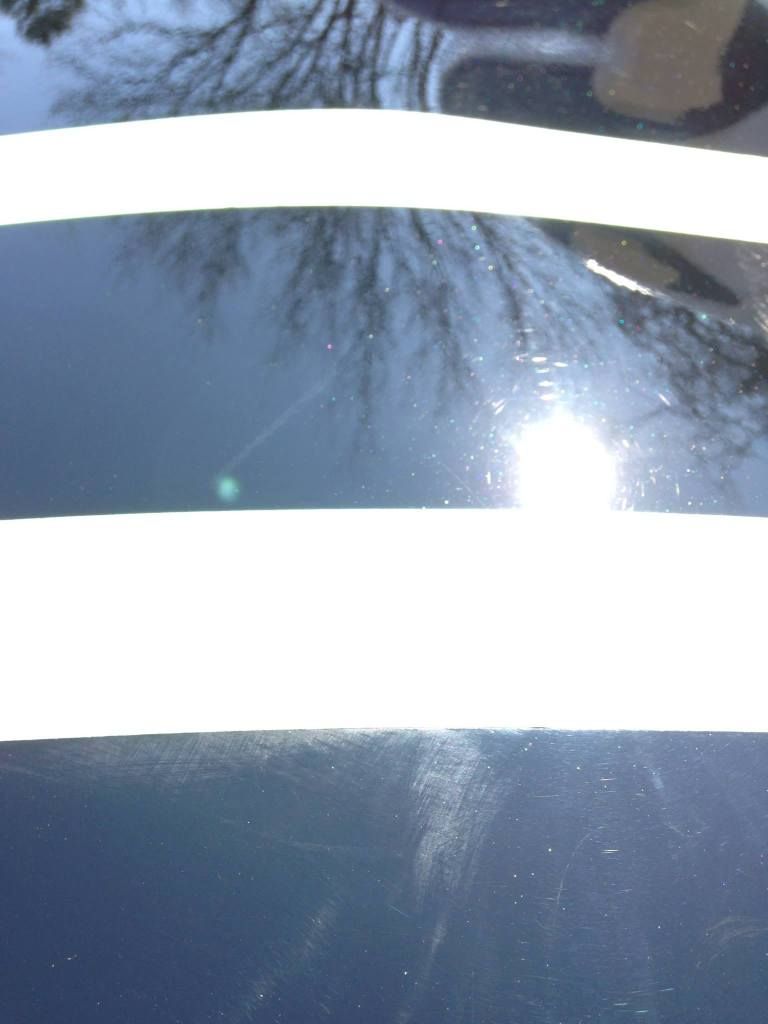 Close up of the section with polish and ultimate wax (section with the sun's reflection). The swirl marks are pretty much the same as the section with polish + gold class wax. The only difference is that the ultimate wax does not produce as deep a colour as gold class wax. I would recommend gold class wax for dark coloured cars (only from an aesthetics point of view).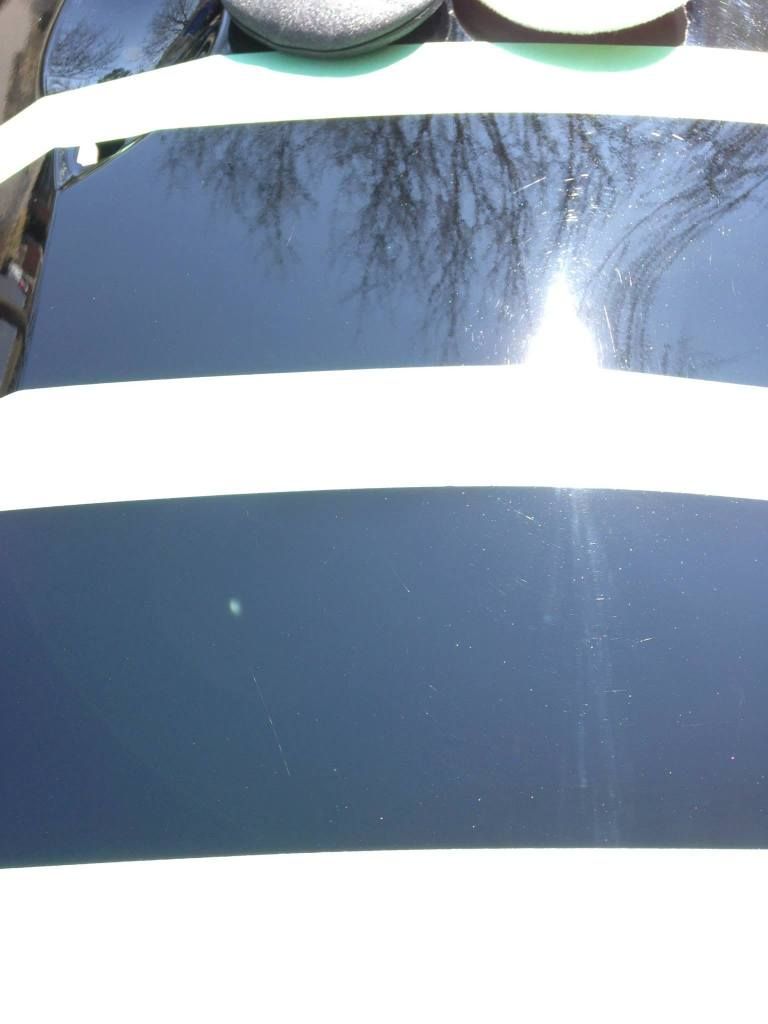 Masking tape removed...the strip in the middle is the polish-only section. This is what the polish-only section looks like compared to untreated.
The strip in the middle is polsih + gold class wax. The difference in colour and swirl mark control is significant.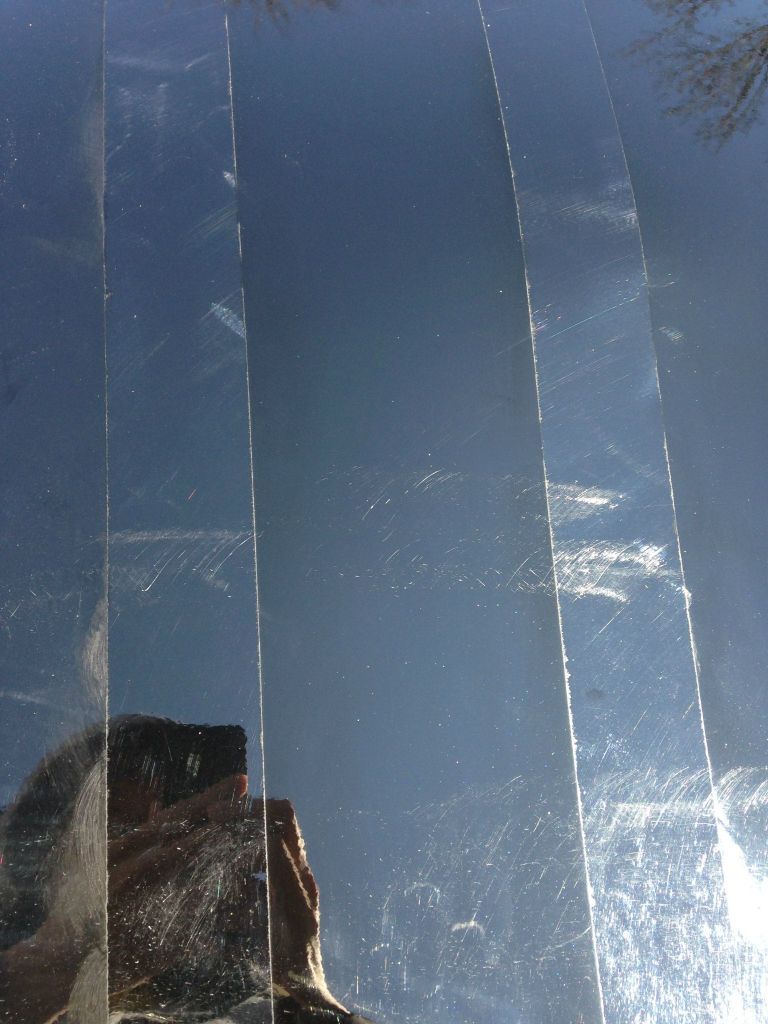 Similar to the gold class wax, the ultimate wax improves the colour but its not as deep. Benefits of the ultimate wax is that it is actually a sealant and last much longer.
The triangle on the right does not have polish and only gold class wax. As you can see, the gold class wax by itself significantly improves the look of the panel. It is not apparent in this picture, but without the polish the reflection isn't as clean.
I hope the pics were enough to illustrate the difference in the products. Thanks for reading.