Discussion Starter
•
#1
•
Hey guys, Though i'd share my minivan
I've owned my CTR for nearly a year, i've gone through loads of different things, different tyre sizes and i've always wanted to keep the car functional whilst being wide and low as well..
I've currently got ET25 17x8.5s with a 215 45 tyre and have no rubbing round the track
I now want to try a 245/40 up front
This is compiled from my year long project thread on CTR forum found here..
http://www.civictype-r.co.uk/forum/viewtopic.php?f=39&t=190892&start=700
-
Mods, pictures and Geometry below
Let me know what you think good or bad :mbiggrin:
Just organised my first page, thought i'd post it here too, new piccy on the end
I'm a pic whore!
Modifcations
K-pro
ES Engine mount inserts
Powerflex Gearbox mount
DC heat wrapped manifold
2.5" silenced B pipe
Spoon N1 backbox
AEM CAI
Mugen Rocker Cover
RBC inlet manifold (powdercoated)
Hondata cold air gasket
Rota grid "drift" 17x8.5 ET30 - 215/45/17 contact 3s
BC racing coilovers - Pillow ball mounts - 8k/g Rear 6k/g Front
Buddyclub roll center adjusters
D2 Camber arms
Beaks Tie Bar
Carbon fibre roof vinyl
Carbon door inserts and dash centre
Mugen front splitter
Mugen Replica Carbon Spoiler
Recaro black alcanta seats
DC5 rails
JDM headlights
Quaife LSD
Shortened Steering arms
Steering arm raiser
Tinted facelift rear lenses
Bremtech grooved front discs
Do Luck Braided lines
AP racing 5.1 Fluid
Ferado DS3000 Pads
Geometry Setup
Front - 2.5 Camber -1.5mm toe 1.2 Degree Positve Caster
Rear - 2.0 Camber 0 Neutral toe
Thought i'd organise this a bit more now :thumbup:
Page 1
- BC coilovers and Spoon N1 backbox
Page 3
- Rota Slipstreams fitted, Painted Calipers, K-pro fitted
Page 4
- Geometry Discussion, Rotary polished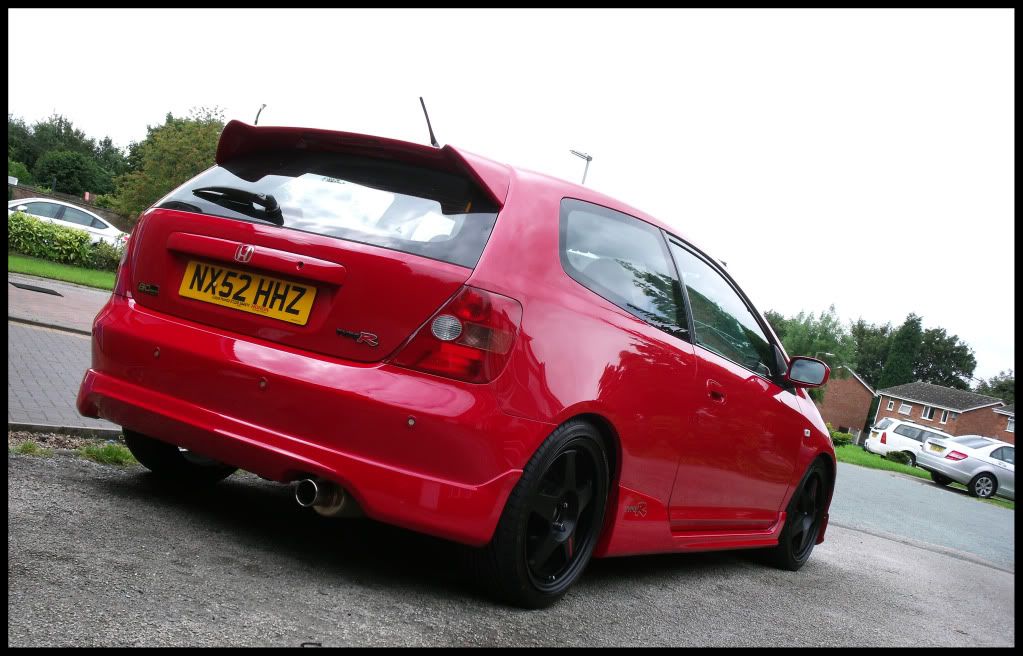 Page 5
- New Brake discs, painted grill and Painted headlight inserts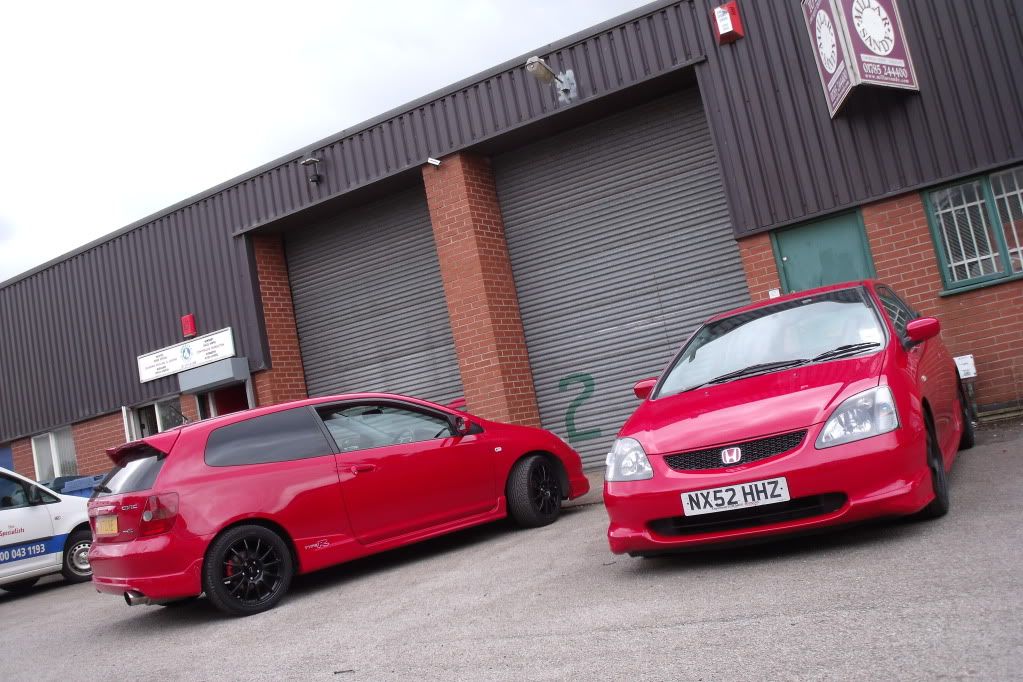 Page 6
- Headlight tint discussion and Track time at Castle Combe
Page 7
- Trax Picture or two
Page 7
- geometry change, Tyre Experiments, Mugen Front Lip
Page 8
- Tyre discussions
Page 9
- Quaife LSD and Polybushed lower arms
Page 10
- Buddyclub seat, RBC inlet manifold, wheel stickers
Page 11
- Wheel discussion
Page 12
- Black Alcantara EVO Recaro's, EVO 8 Enkei picked up, Buddyclub bonnet test, Skunk 2 gearknob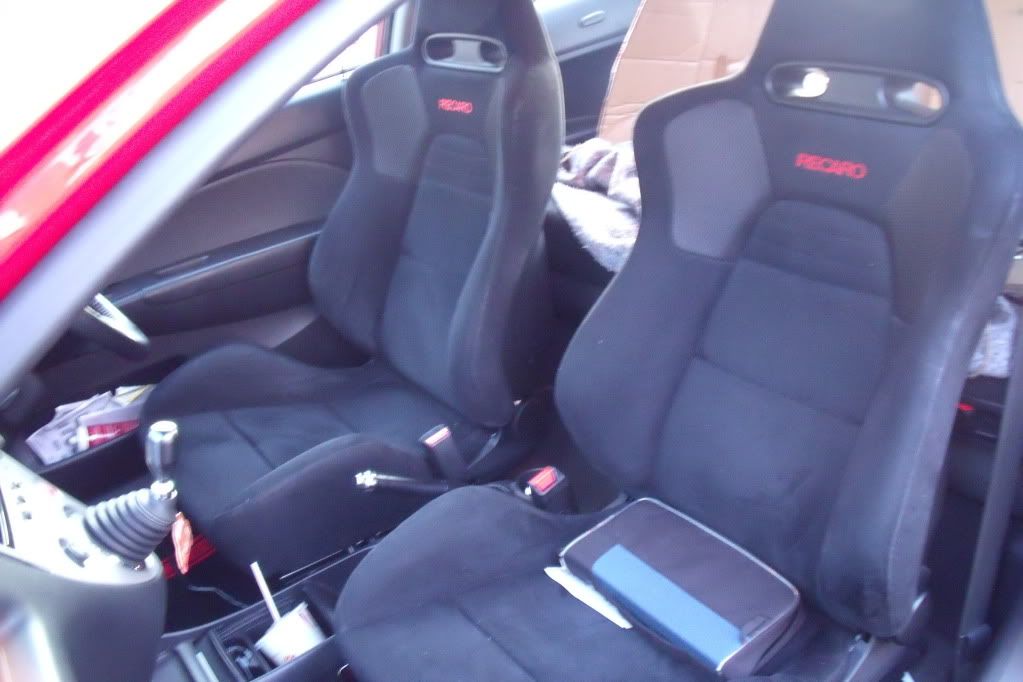 Page 13
- Sold most parts, then realised i wanted to keep the car DOH!
Page 15
- Rocker cover, Engine tidy up begins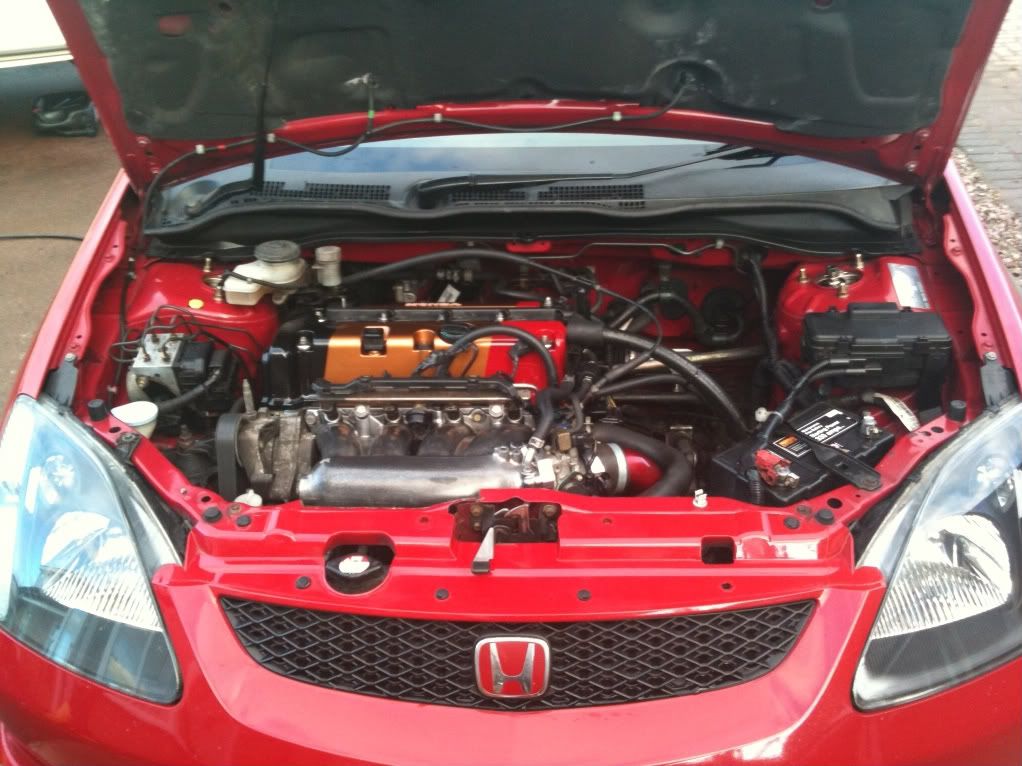 Page 17
- Tyres, Tyres, Tyres.
Page 19
- KiddRacing Manifold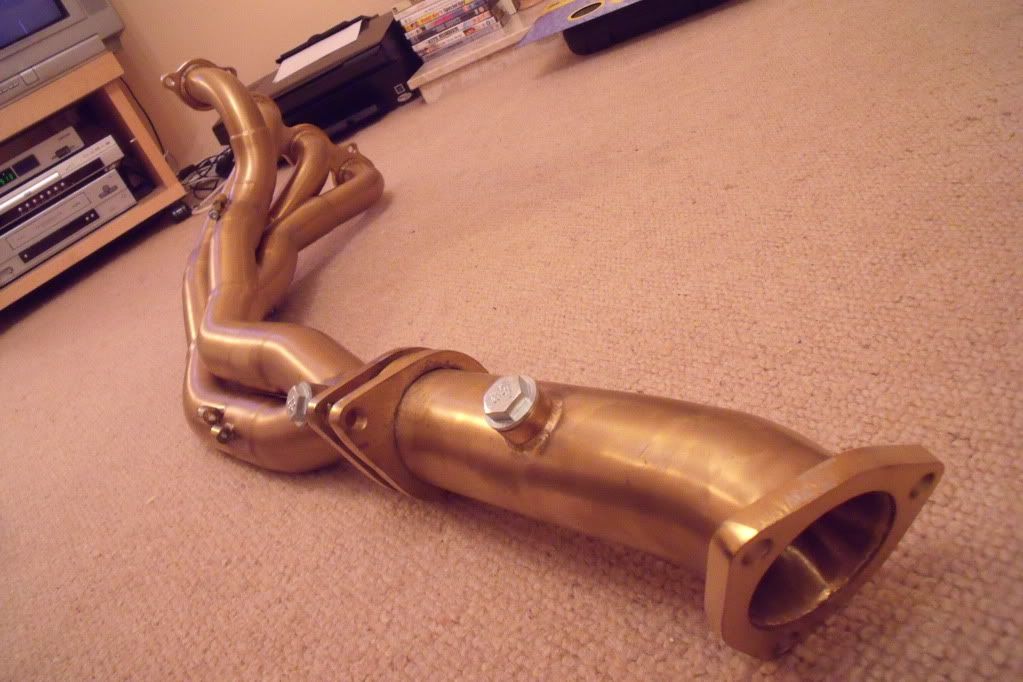 Page 20
- Carbon Spoiler fitted, Evo 8 Enkei's fitted with 225/45/17 Tyres, Facelift tinted lenses