2002 Dessert Silver Metallic DC5-S
Current Mods:
Apexi WS2 Catback Exhaust
K&N SRI
DIY JDM Yellow Fogs
Aspec Front Lip
Eibach Lowering springs
Alpine 2000w Amp
12" Alpine Type R Subwoofer
Alpine Headunit
SS Megan Racing Header
Future Mods
Brian Crower or F/I Skunk2 Cams
KPro
Aspec Sides and Rear
JDM Red Badges
Blackhoused Headlights
RBC intake manifold
Buddyclub Shortshifter
Future Mods:Summer 2010
BOOOOOOST
Recaro Racing seats
Volk wheels
Mods in between.
Shift knob
HIDs
Tint
Stock 05-06 RSX-S wheels
06 Si Wheels(Maby)
Bought her home Dec 12, 2008.
When i First got her. Paid $8,300 with 97,xxx miles. Sorry for the crappy Treo pics. Need a new battery for my Camera.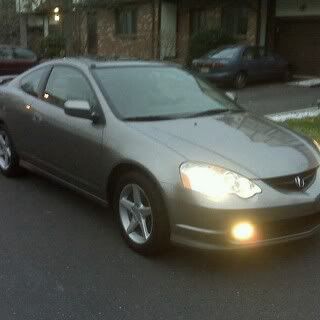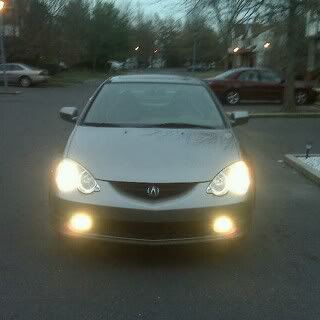 Had the car for a Month, then found a deal on a brand new Aspec front lip DSM down the street from me for $90 on cragslist. Bought the front lip 2 days later. I don't have any pics of it before i put it on. I bought some brighter bulbs and put yellow Lamin X on the Fogs. Then i installed the Front lip and then the Alpine system. Sorry no pics up until this point.
K&N SRI
Then
Apexi Catback Exhaust
Road around for about a week or two with them in my trunk lol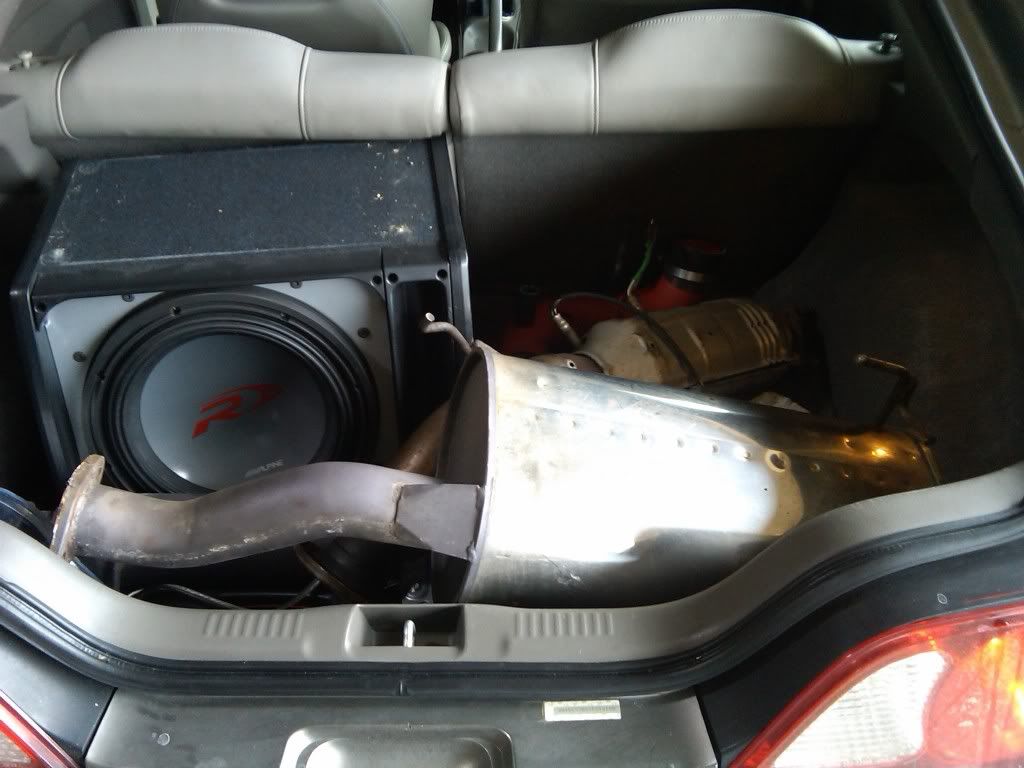 Finally got to the shop straight after work
Then straight from there I went to Jons house(Unreal-Sc300) to install the intake. The nuts holding the stock air intake were stubborn.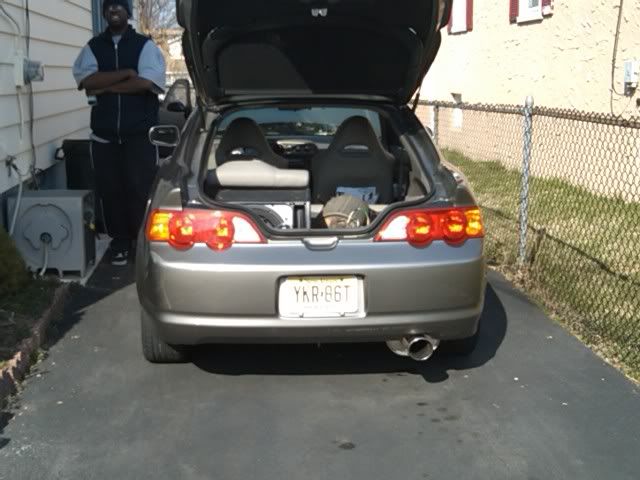 Jon showing off his Radiator and water pump.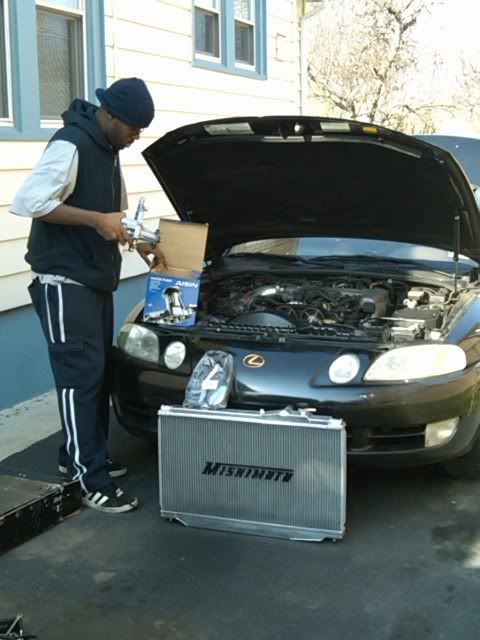 Then we proceed to install the intake. Forgot to take pics with the stock airbox on.