Well my DIY lower grille seemed to go ok (minus the paint chipping from rocks), so I decided to try it with the upper grille as well.
For starters, I had to dremel out where the front emblem mounted to. Otherwise, the grille wouldn't sit flush. Then I got the usual gutter guard from home depot. I traced where to cut and used tin snips to cut out the pattern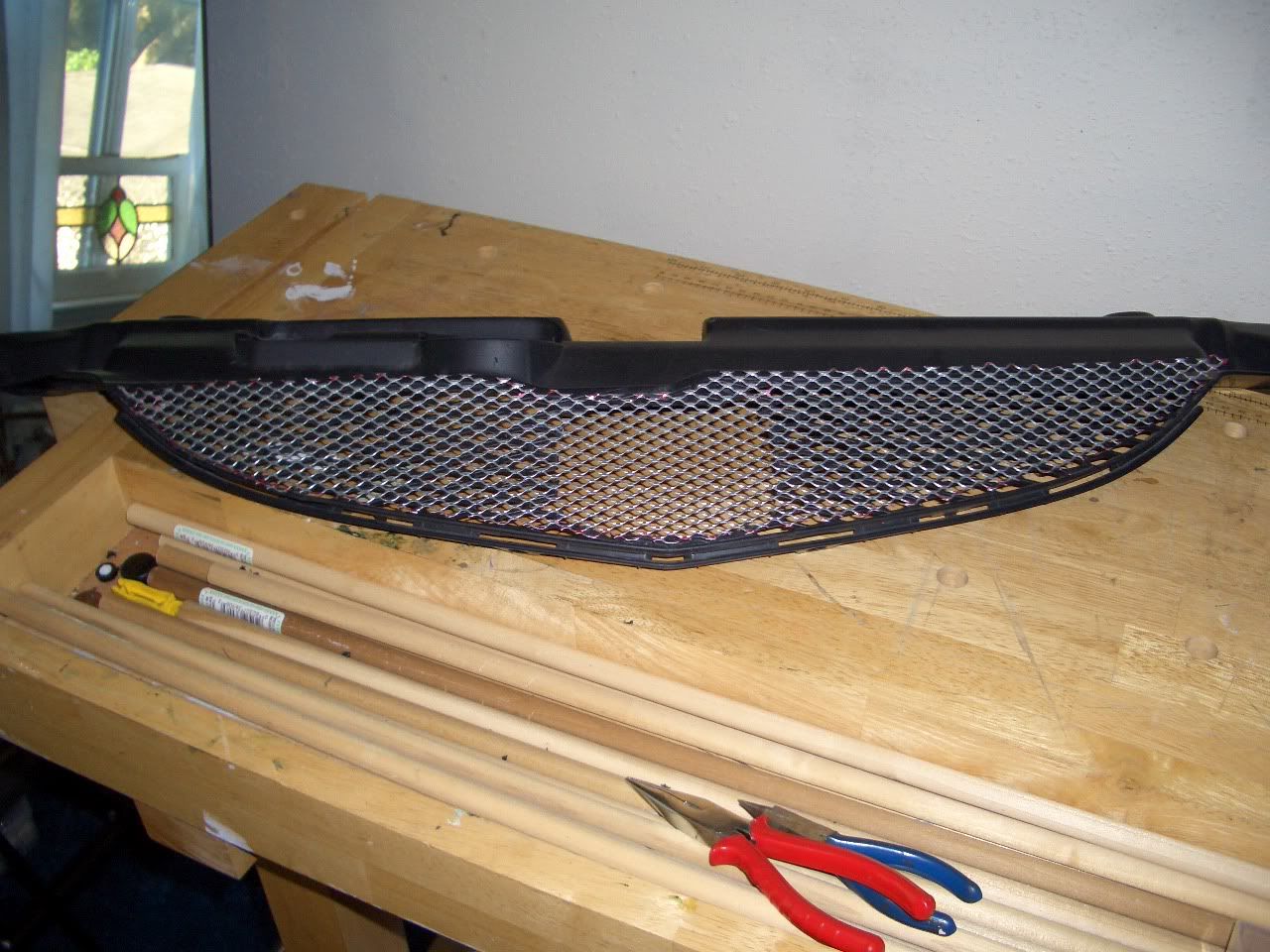 Then after looking at it, I noticed that you could still see the remainder of the grille. So I took the dremel again and took out most of the grille, leaving a few spaces to use as anchor points for zip ties.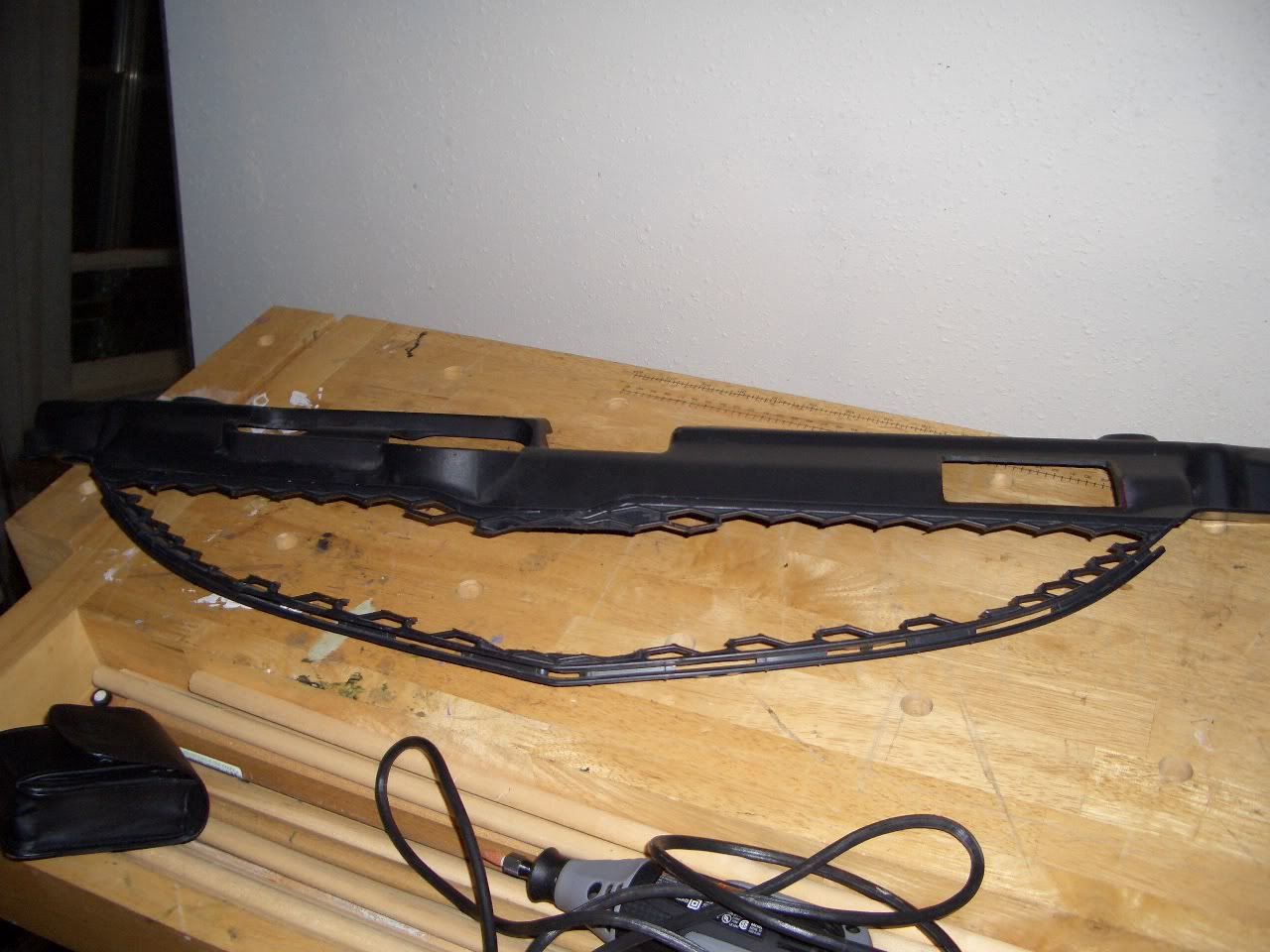 I used some door edge trim around the edge of the cut grille (The stuff was like barbed wire)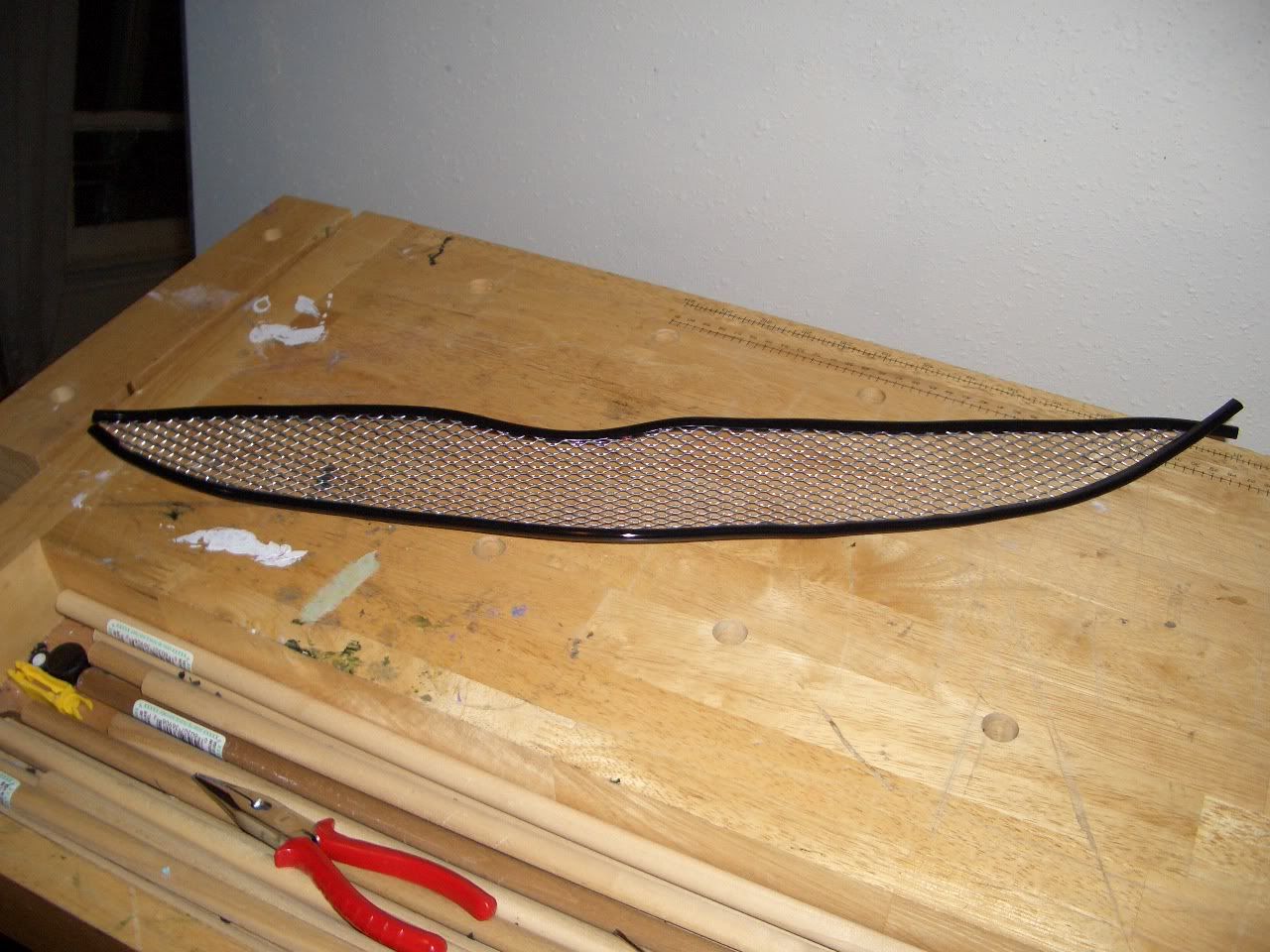 Pic of finished product. I painted the gutter guard using duplicolor high temp paint (had some left over from when I painted my muffler, seems to hold up well) While I was at it, I cut a vent in the top of the grille for my intake snorkel. I cut a hole in the front of the snorkel to try to get a ram air intake effect (sorry, forgot to take pics of that). I used more door trim the vent edge. Tried to 45 degree cut the edges for better fit, but there's still like a 2mm gap. Oh well, looks good enough from afar.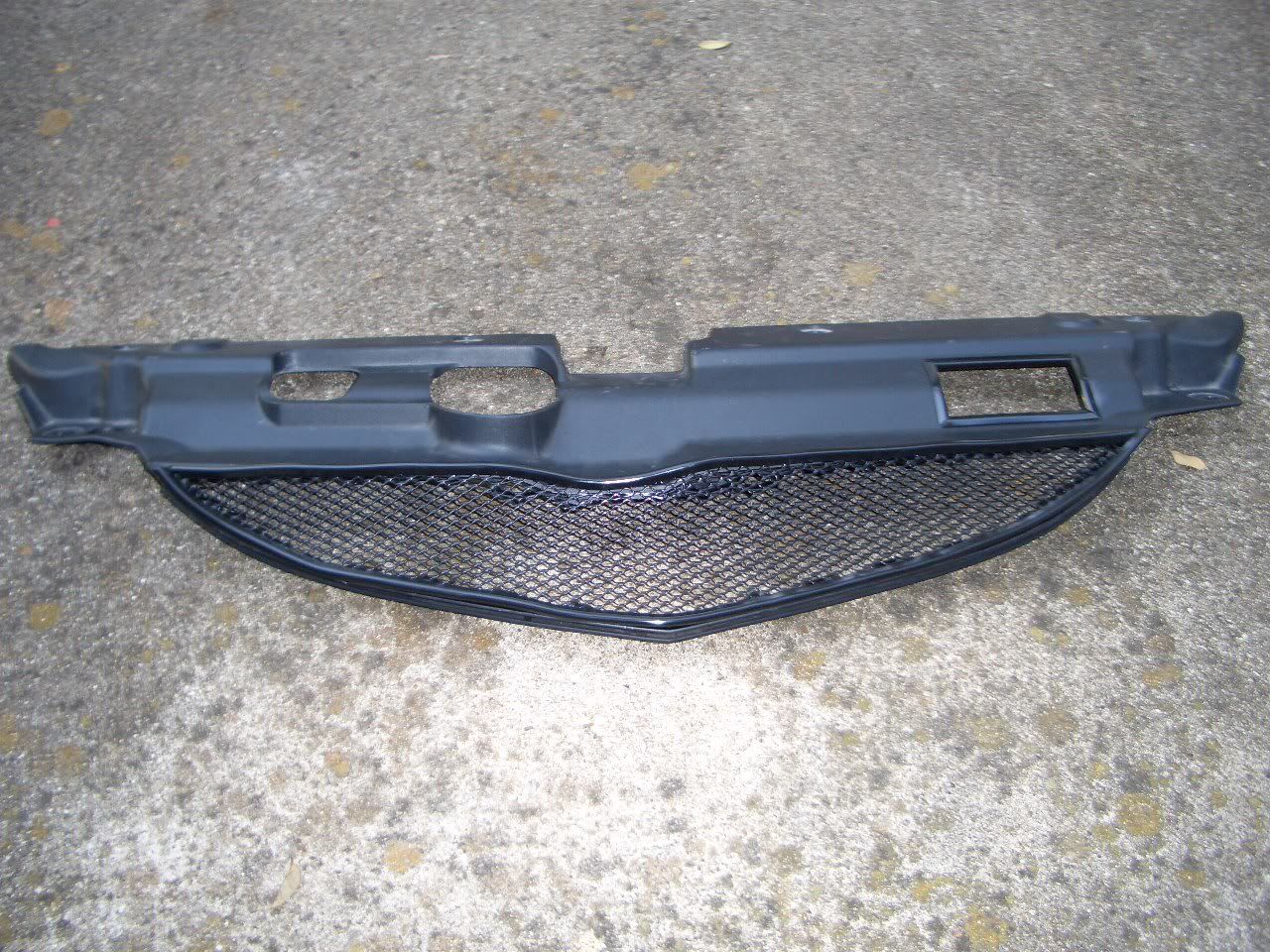 May not be as pretty as the grillecraft one, but it gave me a project to do the past few weekends. :thumbsup:
And +rep to HondaSpeed05 for hooking me up with the extra grille.