Here's a project my older bro and I recently picked up. Progress is going good. So I decided to make a build thread to share with my fellow CRSX'ers.
Long Story Short: Brothers turbo rsx took a dump. Parted it out, kept the motor. Picked up a 1968 RHD Austin Cooper shell from a buddy that kept it sitting in the back of his shop for 12 years. Condition is not too bad, but we are happy with the shell + it already has an authentic zeemax wide body.
Alot of plans for this.
Stay Tuned for updates. :bow:
Page 1 -
The Beginning
Page 2 -
Clean up and Strip + goods
Page 3
- WOOHOO PRESENTS!
Page 4
- Towed to get sandblasted
Page 5
- Sandblasting done, Spray with Rust Protection for time being. REAR SUBFRAME/COILS/DISC BRAKES ON + Some Engine Goodies
Page 6
- got a nice package..
Page 7
- Front Subframe on. Wheel Bearning, hubs, strut towers, coilovers, etc
Page 8
- video..
Page 9
- Bottom chassis sanded and rust treated + haircut
Page 10
- k24, cleaning and painting the block.
Page 11
- Sanding and Blocking.....FML. more packages (11/16/10)
Page 12
- small update after months
Page 12
- 2 years later...bondo work
the rsx RIP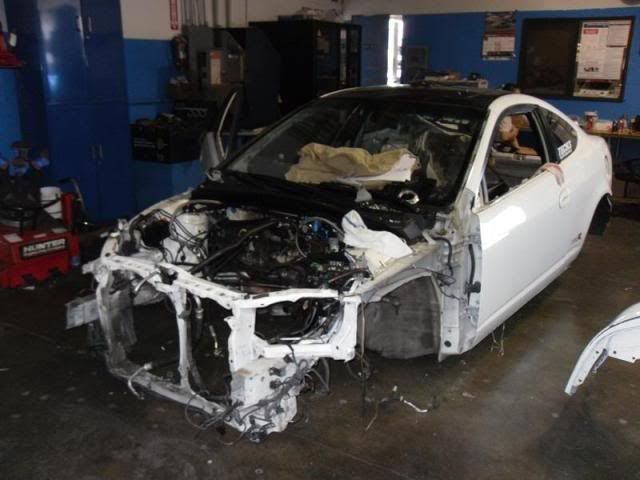 The Mini