First time ever doing this but thought I would give it a try. Just to let you know this car isn't suppose to look pretty. I am setting this up more for track racing. When I used to liv in Okinawa, all I had were 180sx and Evos and did Touge runs since they never had tracks there. Now here in mainland, I get the chance to run in tracks. Haven't had a chance to yet since my job is always in the way, but hey, it pays the bills to my addiction.
This is what's in my car at the moment:
- K20A Stock
- KPRO (tuning myself... still need help:dontknow
- Injen Air Intake
- RBC Intake Manifold
- Buddyclub Racing Head
- HKS 60mm Catback
- ATS Carbon Clutch
- Cusco 1 way diff
- Mishimoto 19way Oil Cooler
- Koyo Radiator
- Blue Print oil baffle
- Buddyclub N+ coilovers (All I can say Ohlins are in the car's future soon)
- CARBING Strut tower
- Swift springs
- Buddy Club Trailing Arms
- Buddy Club Rear Camber arms
- Buddy Club Roll Center Adjusters (GET THEM!! Makes a huge difference when lowering, but don't ever install them yourselves unless you have lots of time. Talk about a lot of beer :drink: afterwards)
- Enkei RPF1 wheels with Star Specs
- FRP Hood (was going to paint it to match the white of the car but paint shop told me to paint it black. It's cheaper and the ricer thing to do:laughing:. I said sure.... not trying to be a show car.)
- What's not on but will install later
> Walboro Fuel pump
> RDX injectors
> Areomotive FPR
Future Mods
- Ohlins Coilovers (I've have used many coilovers in the past so far Ohlins are my favorite)
- INGS body kit (I'll post a pic later of what I want)
- Defi Oil pressure and Oil Temp guages
- Front and rear sway bars (Deciding Cusco or Swift)
- New pistons and Rods. Keep pistons at same 11.5 to 1 compression but bore to .5mm over.
- Comptech Supercharger. I have used Turbos for the past 15 years. Be interesting to see hot a super charger will be like. If anyone has other suggestions on superchargers please let me know. Staying away from Jackson though.
- 245 tires up front and 225 tires in the rear
I am having one problem right now. My car sometimes just dies. I'd be sitting at a signal light then it just dies. While I'm on the expressway in motions my car shuts off but restarts. I think it restarts because I am in gear and in motion. Kind of like a push start. I tried to check for leaks but can't find any. I had my car sent in to run a diagnosis but they cannot find anything. They even drove it for 15-20 Kilometers but nothing. It might be electrical???? I remember even one morning I tried to start it but it wouldn't turn over. Waited 5 minutes, tried it again, and it started. My Starter makes that sound as it seems like it doesn't disengage from the flywheel for 5 seconds after being started. This only happens when the car is really cold. If it ran for awhile, stop, then started again then the starter seems fine. I wonder if the starter and the car dying are one in the same problem. Any help would be greatly appreciated!!!!!!!
Anyway, on with the pics. I'm no photographer at all so sorry if they came out crappy, and I suck at typing. I might have some stuff for sale later like my stock diff and02-04 Type S BC roll center adjusters. Brand new because I bought the wrong one.
Most of the work was done myself. The only thing I didn't do was the oil cooler and the oil baffle. Just to let you know the Mishimoto oil cooler just doesn't install right on.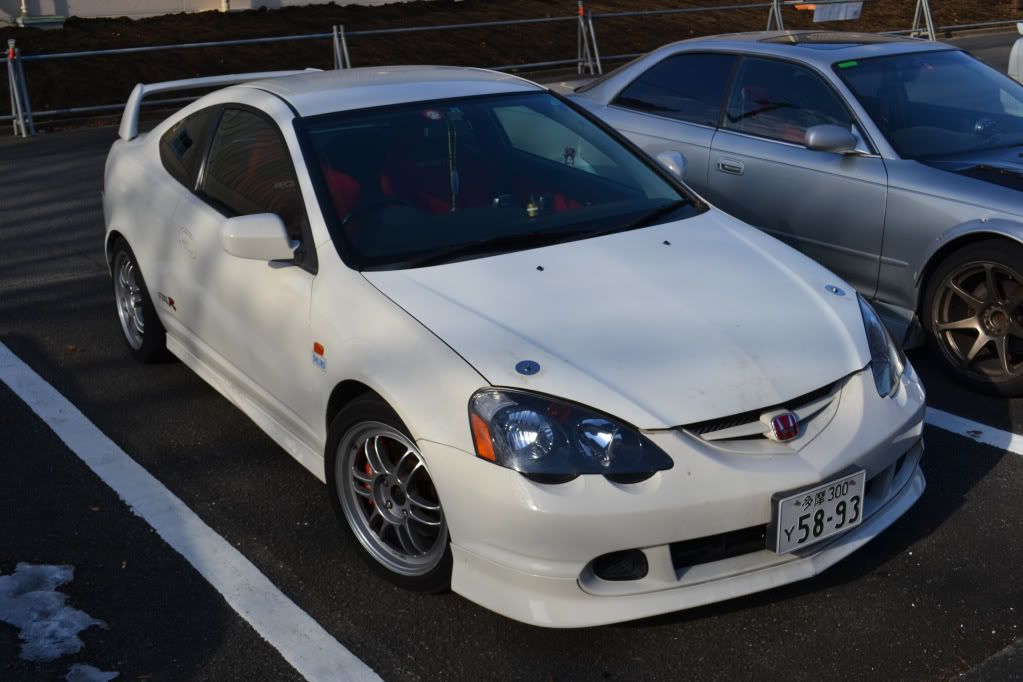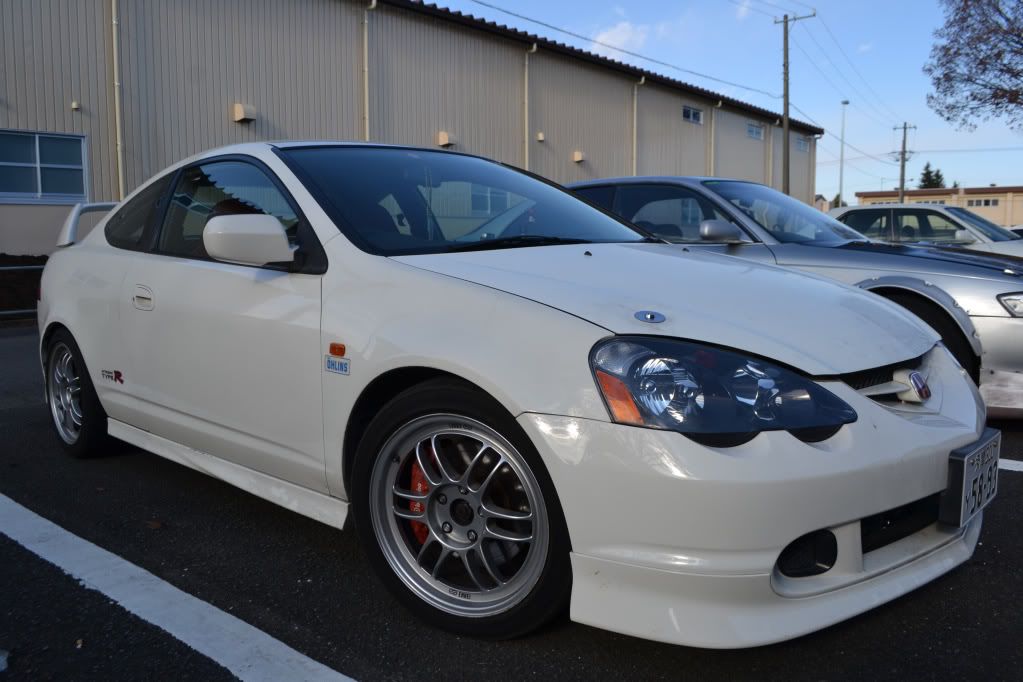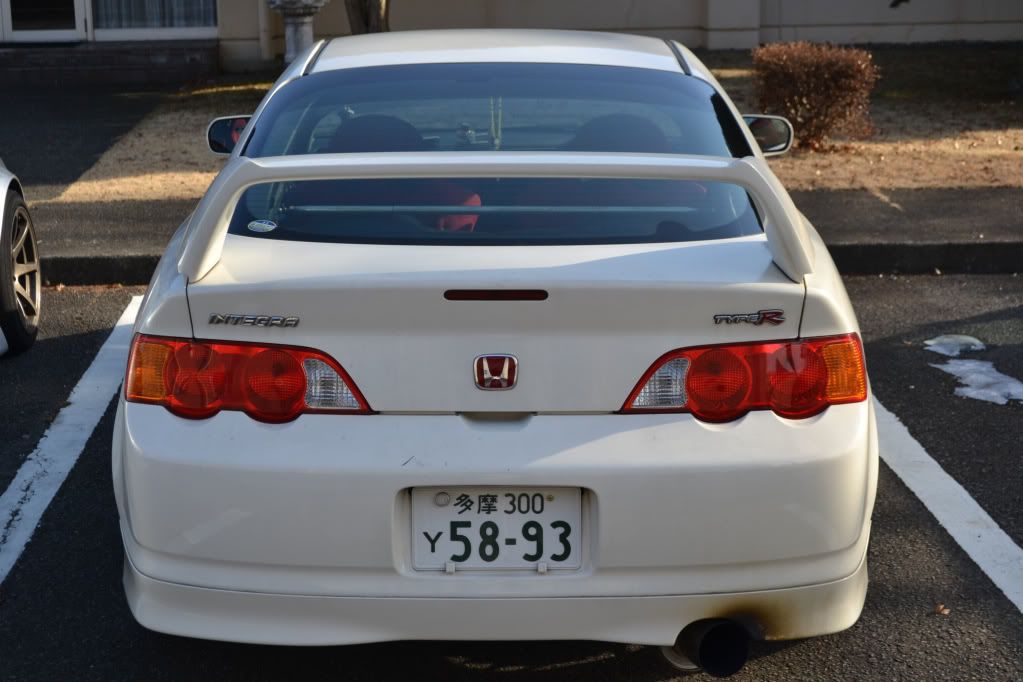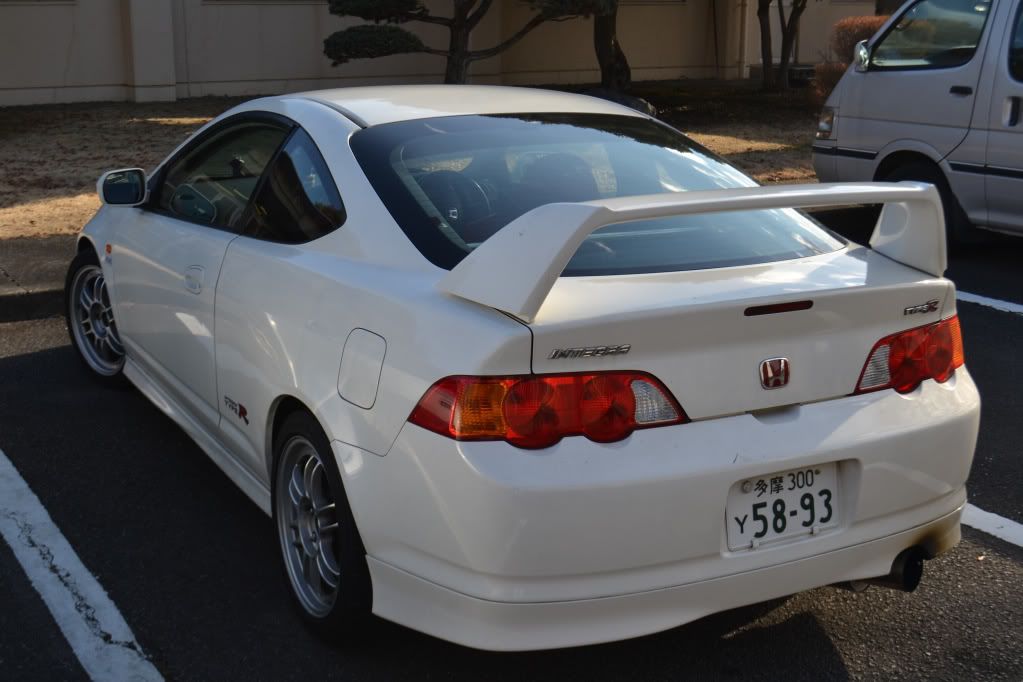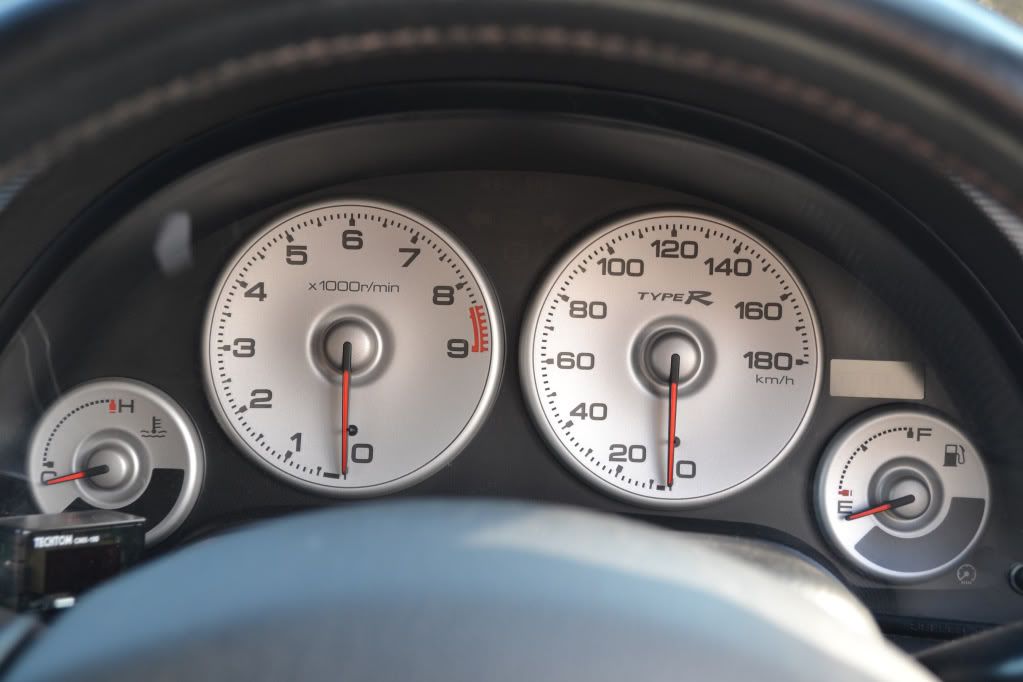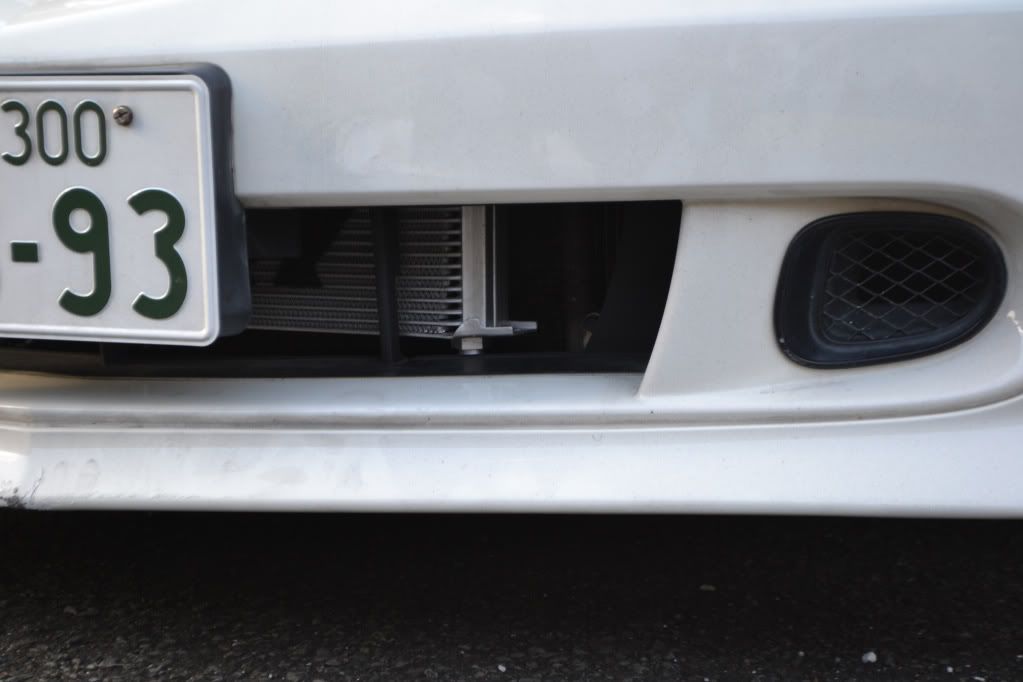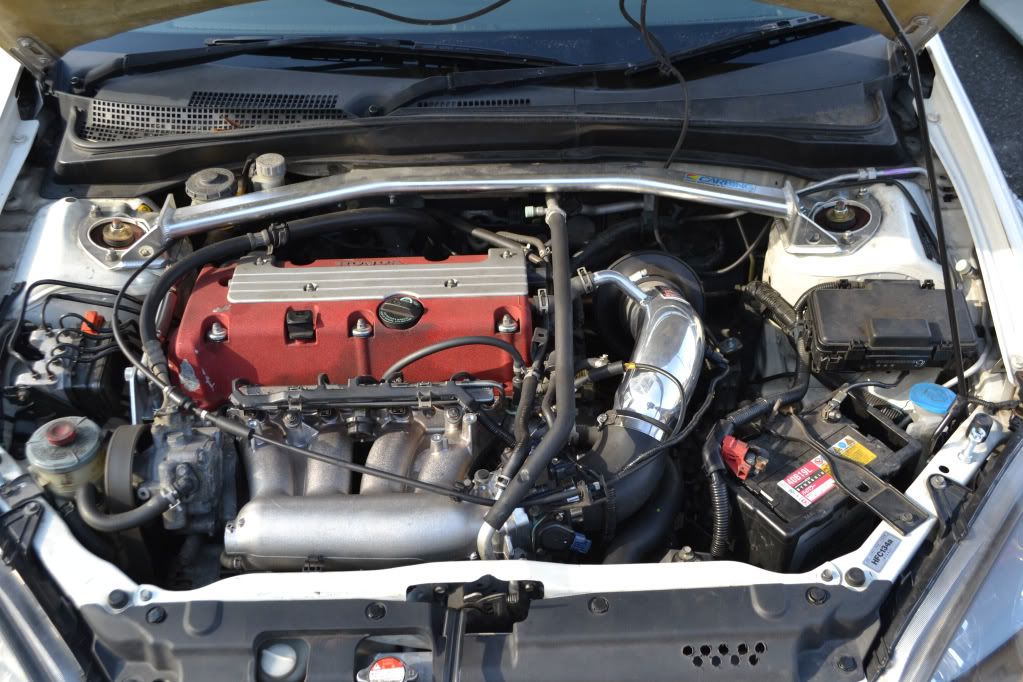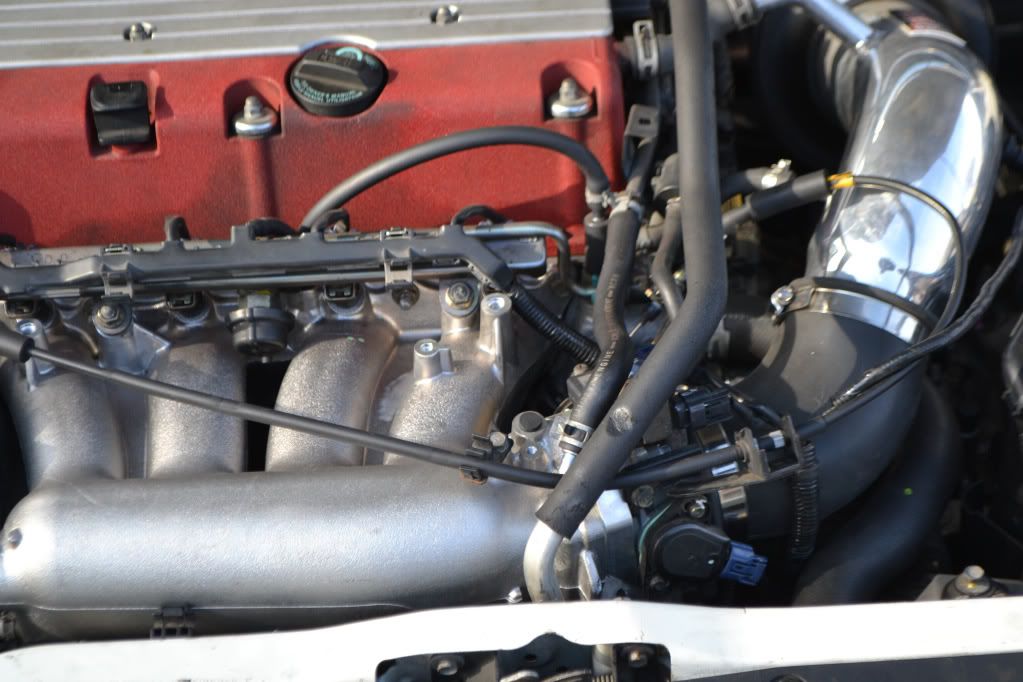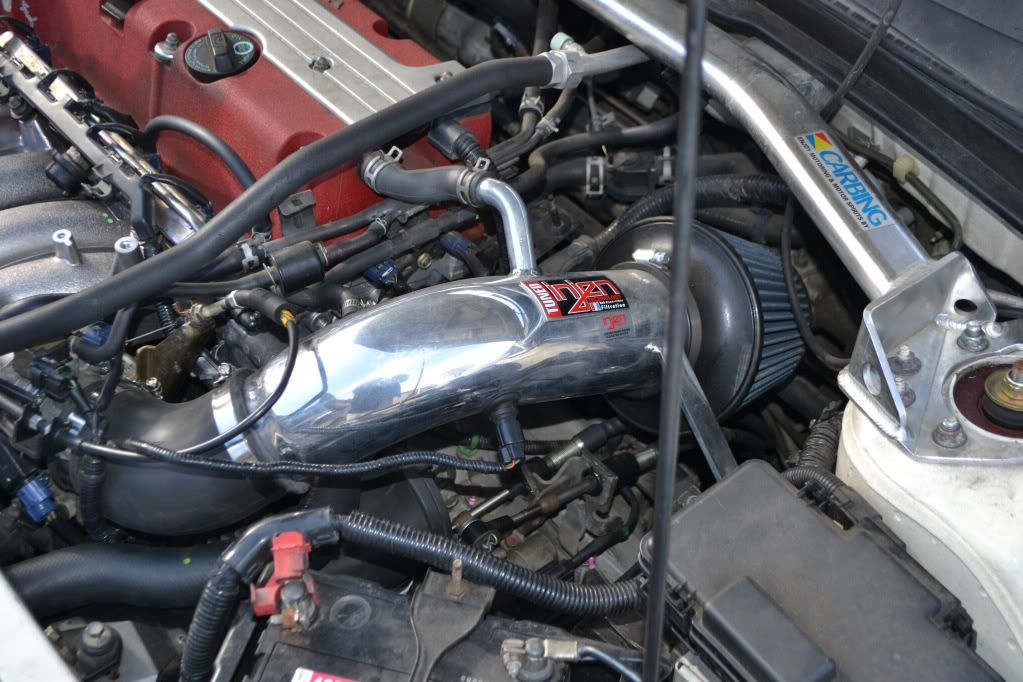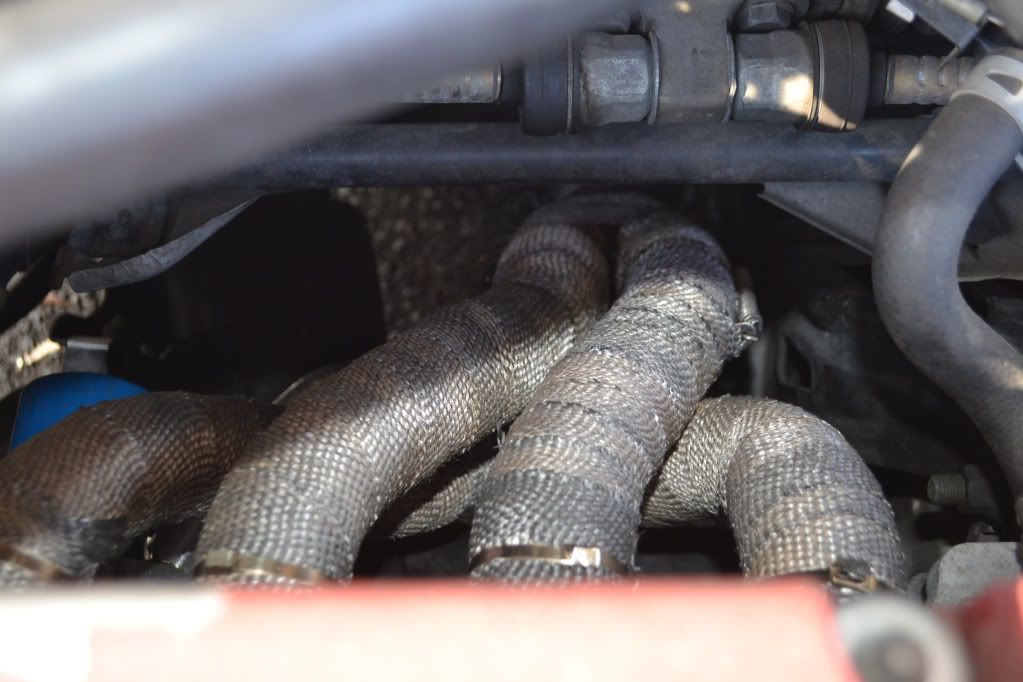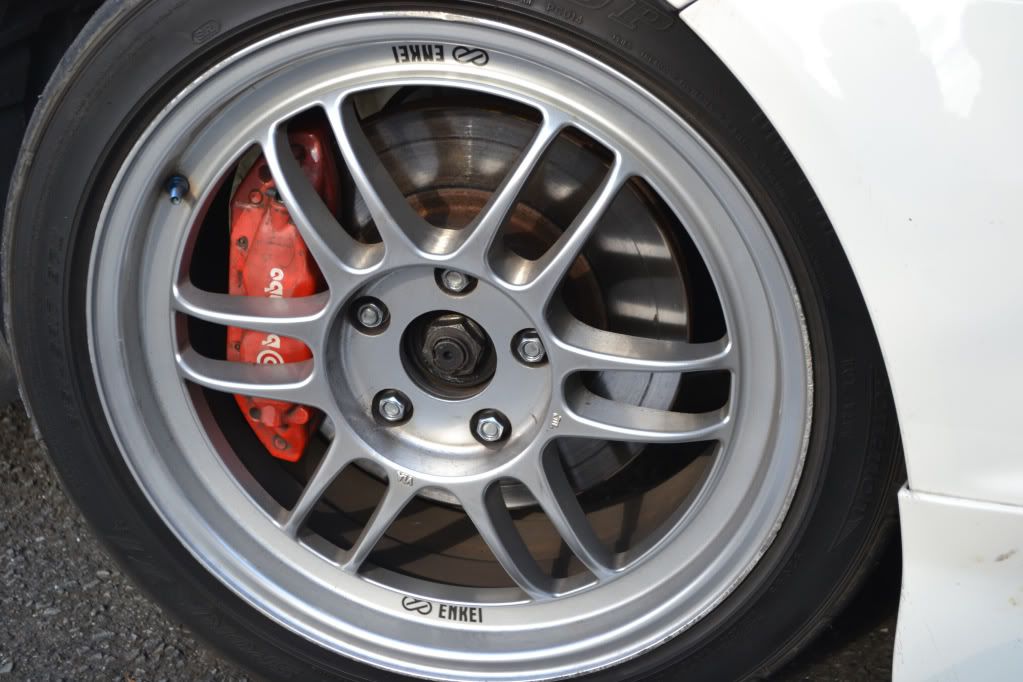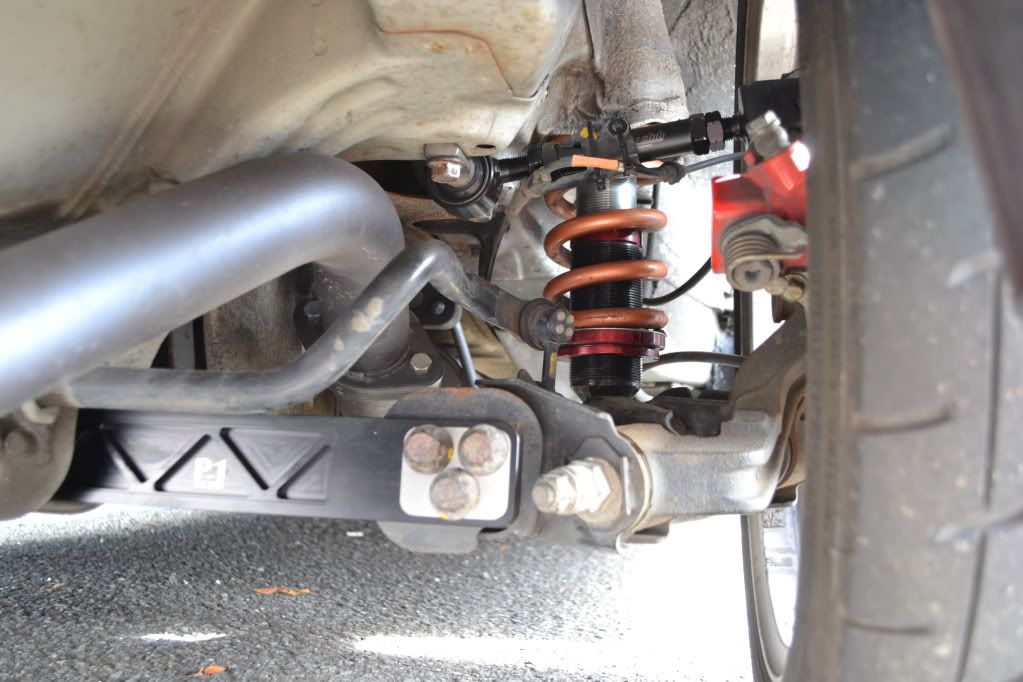 Again, if anyone has ran into the same problem I have please let me know what you have done or any suggestions would be great. Thanks.