ok so as stated im selling a couple parts. i know im new here but i have many vouches on clubrsx n jdmsouth. im located in miami,fl you can call/text 786 955 3229 for faster response. you can pick up or i will ship!!!
k20z3 head with 23,000 miles. 950 shiped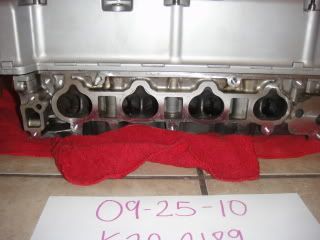 bnib k24 87mm gasket from clubrsx 80 shipped
rbc manifold cut to fit a k20a2/z1 head 250 shipped.
sold
02-06 rsx type s megan headers 220 shiped
02-06 hks hi power with burnt tip (custom 3 inch) 450 shiped
06 mugen lip stickered out 230 shipped