The name is Andrew. I've been a member since 06 but fell out of the scene cause my car was only a 05 MM base model. Well I picked up a 06 NBP Type-S on March 9, 2009 and here's all the mod Ive done so far to the car...enjoy. She came a long way for sure, it'll be a beast once she's done.
The day I brought her home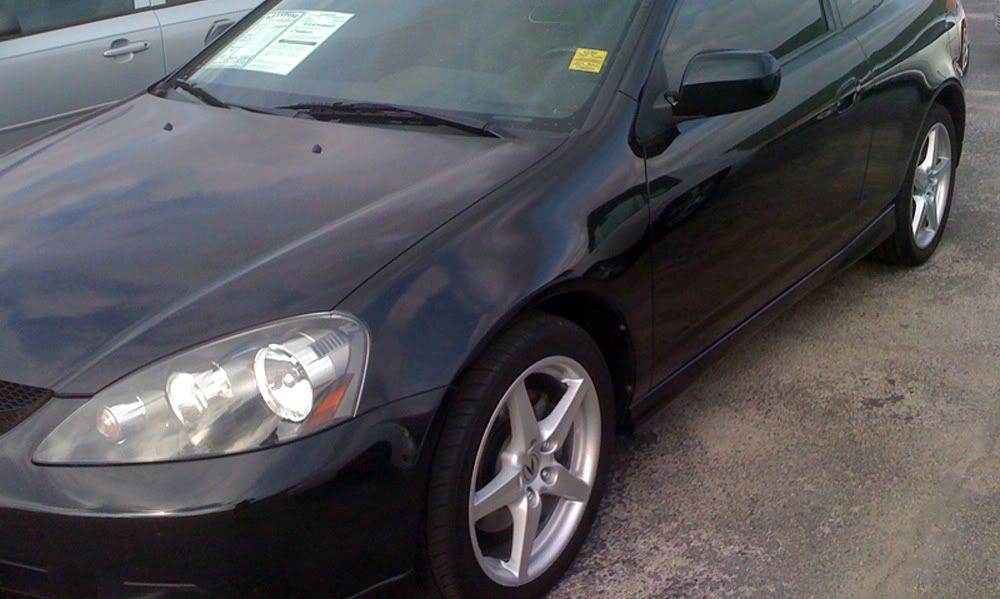 First setup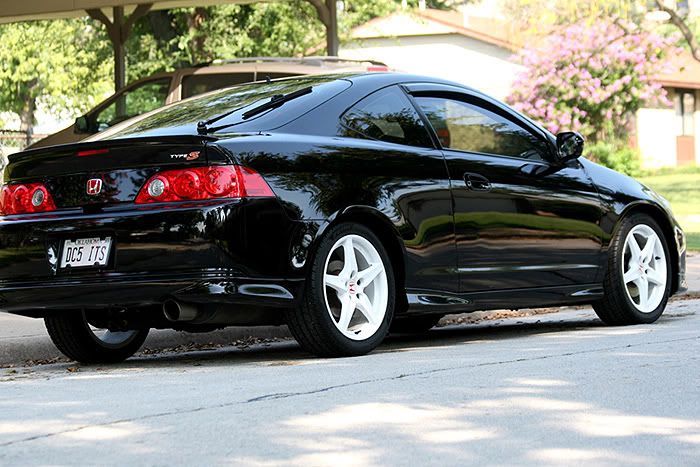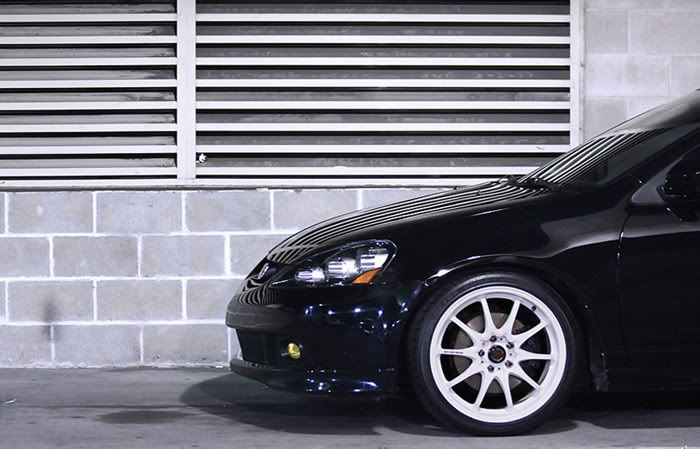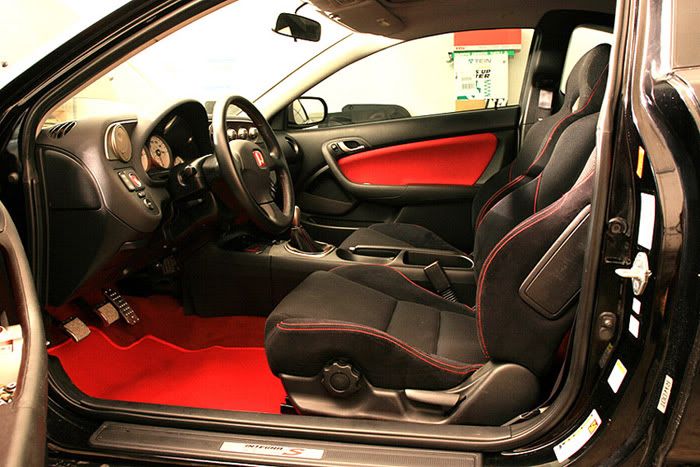 Second setup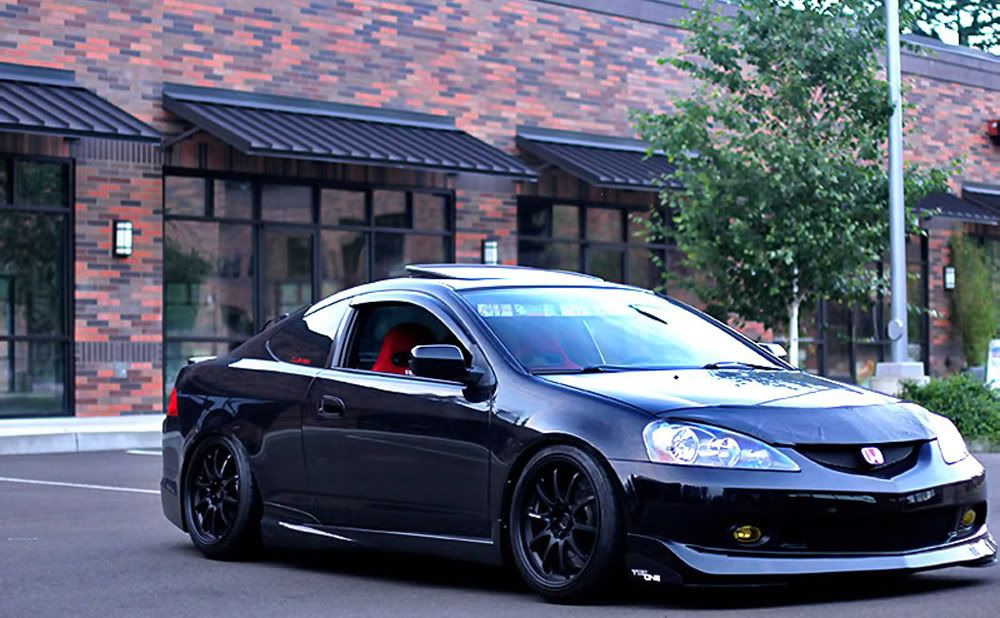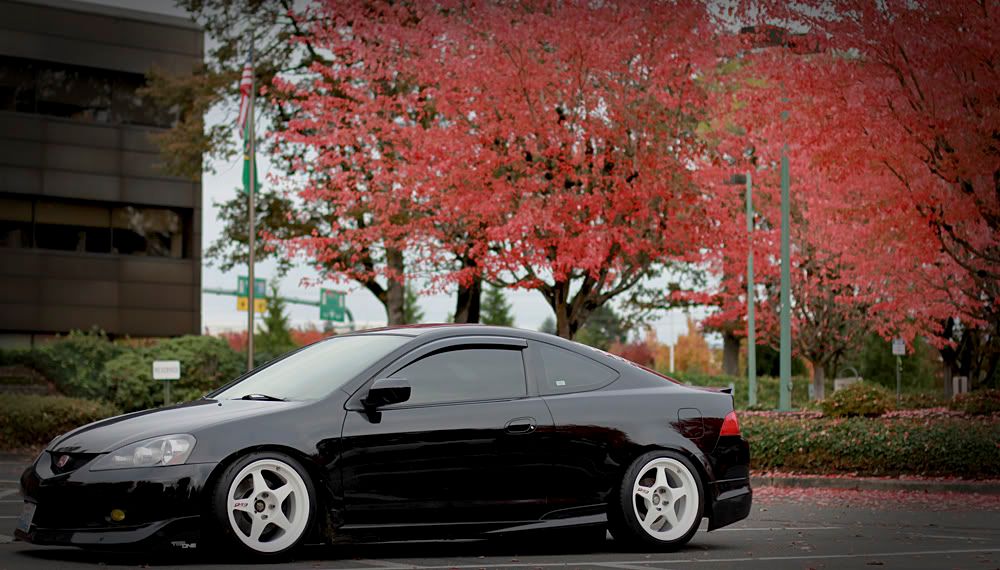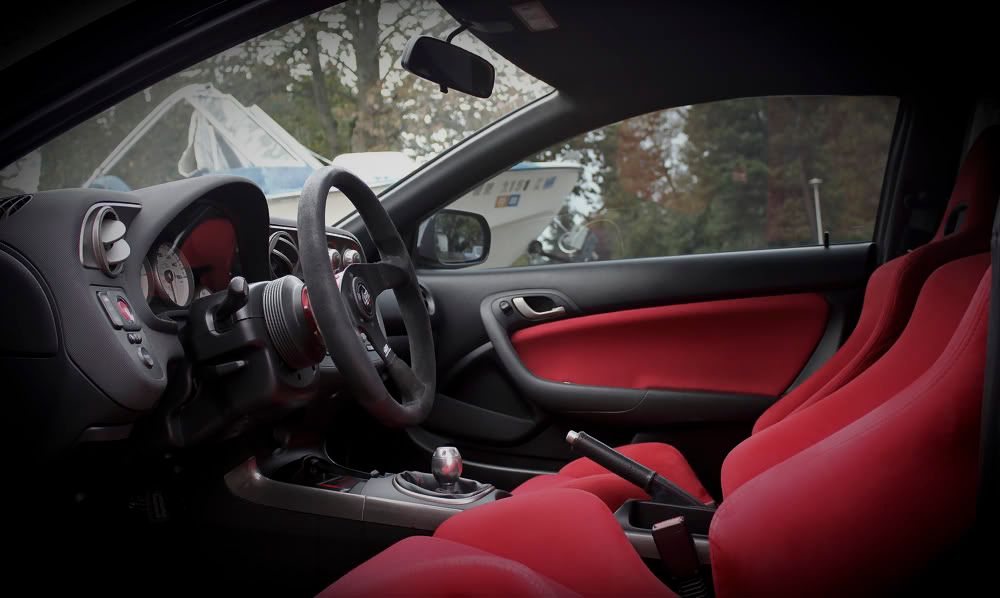 Third setup
In the making with new exterior, interior and wheels. Stay tune...
MOD LIST
Engine
Injen CAI with hydroshield
JDM valve cover, JDM spark plug cover and JDM dip stick
K-Tuned throttle cable
Mugen front strut bar (powder coated flat black)
Tein hood damper kit
TODA Race Header with sway bar
To be continue...
Exterior
DC5 window visor
Grillcraft 05-06 upper and bottom grill (custom powder coated flat black)
Mugen front and rear lip kit
Retro-Solutions regular ballast 35W 3K fog
Retro-Solutions slim ballast 55W 6K low beam
Top One version 1 Winglet
Mugen front and rear tow hook
Interior
A-Spec trim kit
DC5 ebrake
DC5 engine starter kit
DC5 iS door sill
DC5 red carpet, red door panels and customized red mat
DC5 red Recaro seats
DC5 red stitched Recaro rear seats
DC5 shift boot
DC5 Honda Type-R red emblems
EP3 red hazard button
Mugen ebrake boot
Mugen pedals with custom Mugen dead rest
Mugen III steering wheel
PSPEC short shifter
Rally Wink 5 mirrors with custom decal
Works Bell short hub, Works Bell Rapfix red quick release and Works Bell flipper
Carbon fiber privacy lid
RSX base red stitched front cloth seats
Mugen rear strut bar
NRG 2.5 red quick release
Suspension
Beaks lower tie brace bar
Function2 coilovers
Function7 brace bar
Function7 lower control arm
Hawk ceramic brake pads
Hotchkis front/rear endlinks
PowerSlot front and rear slotted rotors
Russell SS brake line
SPC rear camber kit
Comptech rear sway and lower tie bar combo
Progress coilovers
P2R tie bar
Wheels
Desmond White Regamaster 17x9 +18 with s2kcarbonworks real titanium lug nuts
18X9 +20 (orig +35) titanium black VOLK CE28N with Ichiba 15mm spacers, VOLK GT Limited Edition center caps with Project Kics Neochrono lugs
18X7.5 +43 white VOLK CE28N, VOLK Time Attack center caps and Project Kics Gunmetal lugs
17X9 +35 silver Works VSXX with black BBS lugs
Silver ITR Wheels with Hotchkis 25mm spacers and S2K CR black lugs
Powdercoated white 05-06 stock wheels with S2K CR black lugs
Exhaust
Fujitsubo Powergetter
Misc:
05-06 Hood bra
05-06 Tail Lights Rewired l Customized license plate dual beam white lights
All 194 l DE3175 lights changed to white SMD LED's
Cruise control and oem throttle cable delete.
Custom gauge cluster lights
Painted black a-pillars
Painted black calipers
Painted black roof liner and sunroof
***Click on the number to jump to that post***
:thumbsup:
09/30/10 Post
#770
-Newly fresh coat
09/28/10 Post
#752
-New Wheels
06/21/10 Post
#616
-Recent and full body shots of the car
05/21/10 Post
#552
-Quick release setup, my designed decal for the wink mirror and winglet installed
05/16/10 Post
#535
-Side body shot
04/17/10 Post
#449
-Gave her a full detail, rear shot
04/09/10 Post
#420
-Top One front splitter installed
04/08/10 Post
#405
-Finally gave her a drop
04/07/10 Post
#378
-Finally got the car back from the shop, rear shot
03/29/10 Post
#331
-Custom mold for the rear fog
03/27/10 Post
#314
-Car in the shop getting ready for the lip kit
03/12/10 Post
#287
-TAKATA harnesses arrived (then later sold it)
03/08/10 Post
#275
-Mini wire tuck
03/04/10 Post
#254
-Function 7 LCA, brace bar and P2R tie bar installed
02/24/10 Post
#233
-Picked up a more aggressive size, 18X9 +35 Titanium Black CE28N
02/07/10 Post
#214
-Rear fog lights came in
01/24/10 Post
#185
-Current interior look as of 2010
01/05/10 Post
#169
-Progress Coilovers
01/03/10 Post
#155
-More parts, TODA, Mugen, Cai and etc
12/30/09 Post
#143
-Mugen full lip kit arrived
12/16/09 Post
#135
-Gonna miss the steering wheel
10/15/09 Post
#100
- JDM carpet installed
Recap on some old mod and photos
http://i998.photobucket.com/albums/af110/jdmdc5its/Build Thread V1/TBT114.jpg
http://i998.photobucket.com/albums/af110/jdmdc5its/Build Thread V1/TBT112.jpg
http://i998.photobucket.com/albums/af110/jdmdc5its/Build Thread V1/TBT113.jpg
http://i998.photobucket.com/albums/af110/jdmdc5its/Build Thread V1/TBT115.jpg
http://i998.photobucket.com/albums/af110/jdmdc5its/Build Thread V1/TBT116.jpg
http://i998.photobucket.com/albums/af110/jdmdc5its/Build Thread V1/TBT121.jpg
http://i998.photobucket.com/albums/af110/jdmdc5its/Build Thread V1/TBT122.jpg
http://i998.photobucket.com/albums/af110/jdmdc5its/Build Thread V1/TBT123.jpg
http://i998.photobucket.com/albums/af110/jdmdc5its/Build Thread V1/TBT124.jpg
http://i998.photobucket.com/albums/af110/jdmdc5its/Build Thread V1/TBT125.jpg
http://i998.photobucket.com/albums/af110/jdmdc5its/Build Thread V1/TBT126.jpg
http://i998.photobucket.com/albums/af110/jdmdc5its/Build Thread V1/TBT130.jpg
http://i998.photobucket.com/albums/af110/jdmdc5its/Build Thread V1/TBT131.jpg
http://i998.photobucket.com/albums/af110/jdmdc5its/Build Thread V1/TBT132.jpg
http://i998.photobucket.com/albums/af110/jdmdc5its/Build Thread V1/TBT133.jpg
http://i998.photobucket.com/albums/af110/jdmdc5its/Build Thread V1/TBT134.jpg
http://i998.photobucket.com/albums/af110/jdmdc5its/Build Thread V1/TBT141.jpg
http://i998.photobucket.com/albums/af110/jdmdc5its/Build Thread V1/TBT142.jpg
http://i998.photobucket.com/albums/af110/jdmdc5its/Build Thread V1/TBT143.jpg
http://i998.photobucket.com/albums/af110/jdmdc5its/Build Thread V1/TBT144.jpg