Discussion Starter
·
#1
·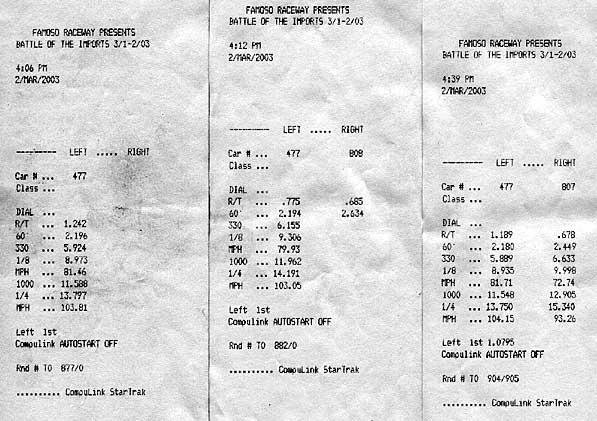 2nd run might've been a 2.0x - I totally missed 2nd, let the clutch out before getting it fully into gear. Damn.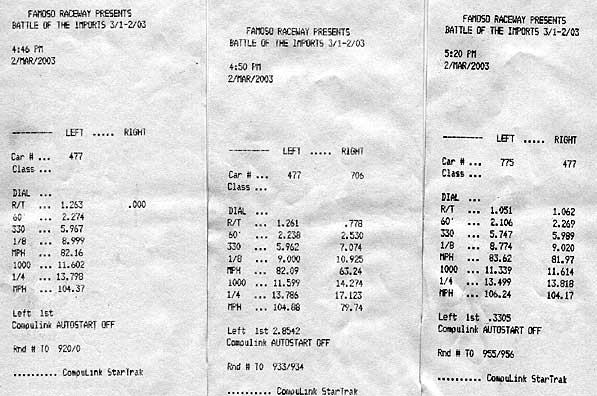 Only change from yesterday was the use of BFG G-force drag radials in 225/45/17 at 12-15ps and started the passes with a 1/4 tank instead of the halftank on the previous day. The BFG's shaved off .3 from my 60' times and lowered ET's at most .5 sec!
This was my 2nd time taking the car to the dragstrip. As you all may know, my car lives to road race. Its nice to know that it can run the 1320 pretty well. I know for a fact that a better driver can net lower ET's. My left foot modulation sucks ass.
Launching at 5500 would grab, but 1st still spins throughout the gear. 2nd is much better now with these tires. I think someone who is good with their left foot can pull 2.0x's all day on these BFG's.
-Ron