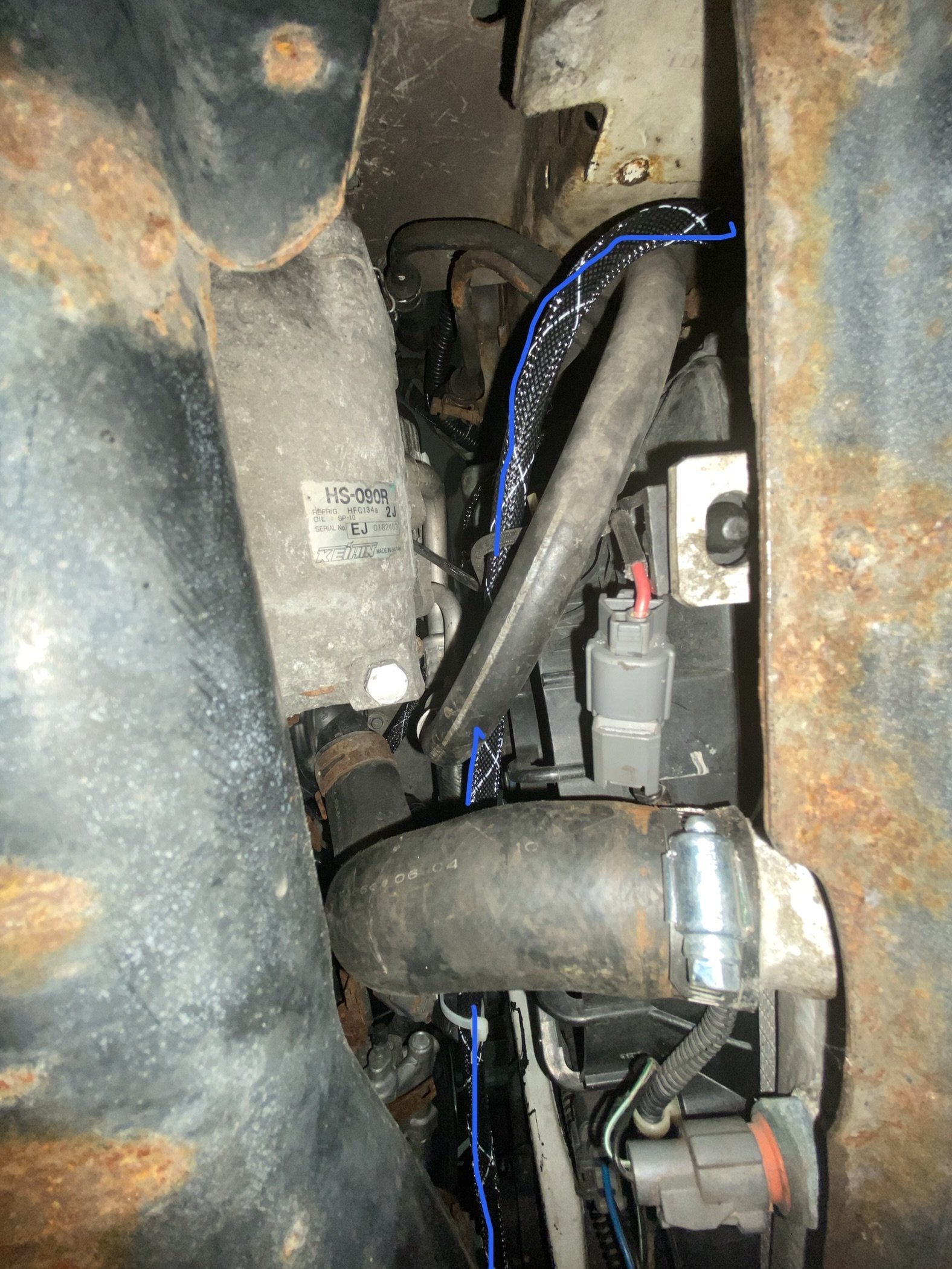 7
Dropping diagrams of how I routed my dc5creations battery relocation kit. This isn't the most detailed instruction but I felt like the videos on youtube didn't cover how to route the wires visually, so if you're having trouble use this as a reference.
—
The RSX & EP3 kit are interchangeable. Both cars are damn near identical anyways.
BLUE: +
GOLD: -
BOLT LOCATION: x
——
Above is the wiring location for the remote jumper cables. Dashed section is roughly where they run underneath other parts.
Both run under the windshield cowl.
———
First things first you'll need to modify your existing charge harness that runs to the starter and alternator. This is under the intake manifold. There are videos on youtube that show this better than I could with a writeup, but its very simple when you know what to look for.
————
This is the positive wire that leads to the fuse box. I have it running through the gap between the radiator and front support. This is zip tied to the engine bay accessory harness to keep it under the radiator fans.
—————
Another photo, as you can see it runs directly below the fans.
——————
Now, the transmission ground is placed in the same location, but bolted to where the stock battery tray used to be instead of under your fuse box. The positive wire comes up from underneath the radiator fans and in between your headlight and windshield wiper fluid reservoir.
———————
Finally, the positive wire runs underneath the fuse box, and can be attached to the body of the car using the same hole the transmission ground used to be.