Picked up my new DC5 on 8/30/08... I used to own an '03 EP3 w/K20A2 swap, sold that and got an '05 S2000, I then picked up an '02 DSM DC5 to daily drive. After running with the S2K on the weekends and DC5 during the week, I decided I needed to consolidate down my vehicles to purchase a house. Since I love the k-series engines, I decided to stick with a DC5 but sold mine off to get the color I really love... Milano Red :drool:
I'll keep this thread updated with mods, new pics, etc as they come along.
Immediate plans are to get wheels, and do some suspension work... the rest I will play by ear.
MODS:
Engine:
AEM CAI
DC Shorty Header
Mugen Twin Loop Exhaust
Hondata Reflash
JDM red valve cover & silver spark plug cover
J's Racing Oil & Radiator caps
Suspension:
Exterior:
A-spec kit (front lip, rear lip, side skirts, wing)
35% Tint
Interior:
Alpine CDA-9857
Mr. Alex Titanium Shift Knob
Strut King short shifter adapter
Valentine 1
Here are some pics courtesy of my kickass gf... her car is the graphite EP3 w/takata green TE37's.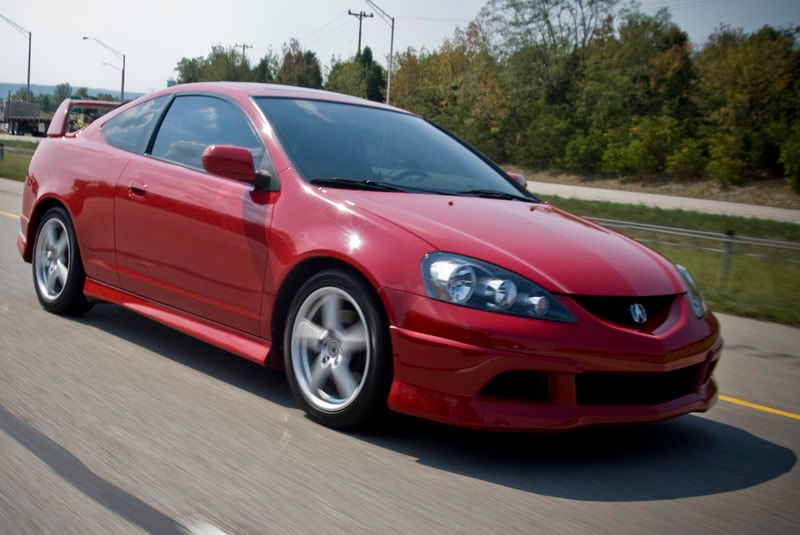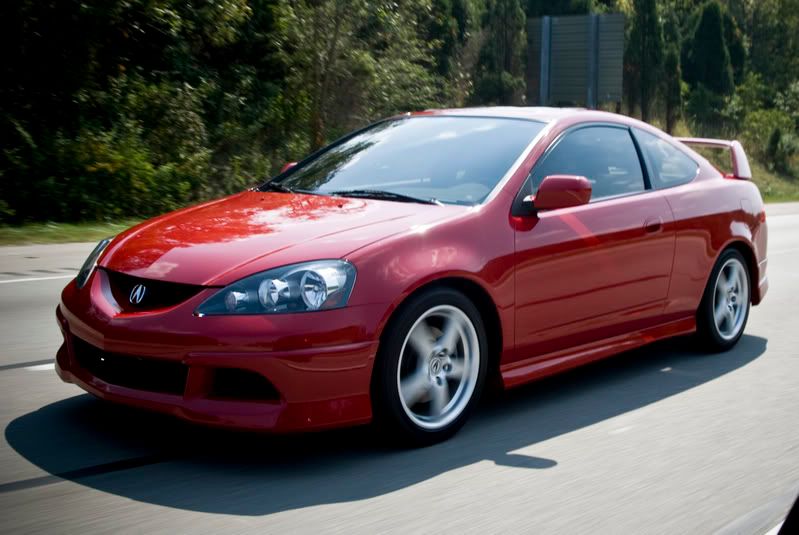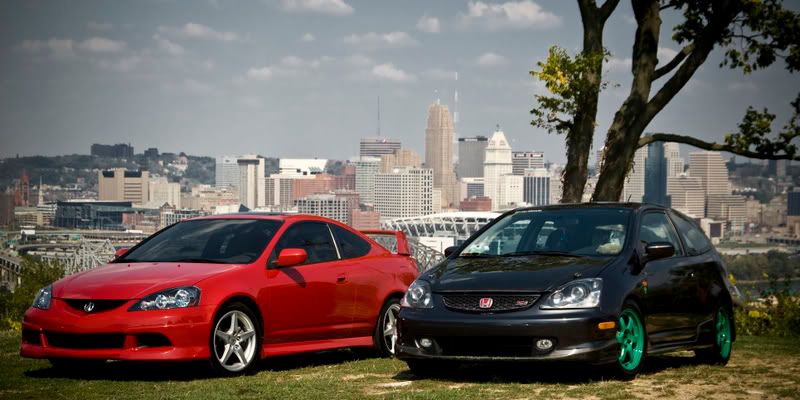 Thanks for looking :wavey: